AllModern's Presidents Day Sale Is Filled With Deals on Fire Pits, Patio Furniture, and More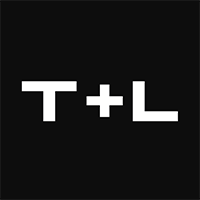 It's at that point of winter when things can begin to feel a little dreary as warmer weather still seems out of reach. Other than getting outside and making the most of the colder temps by embracing winter activities, there's one indoor pastime that's a tried and true way of getting a much-needed morale boost: online shopping. 
And thanks to the arrival of AllModern's Presidents Day Sale, there's never been a better time to get your space ready for the arrival of those sunnier days ahead. Now through Feb. 17, at 3 p.m. ET, you can score a savings of up to 40 percent sitewide while enjoying free shipping. What's more, by using the code EXTRA15 at checkout, you'll get an additional 15 percent off. 
Load Error
Chances are you've already got your work-from-home space in check after 2020 struck, so now it's time to turn an eye to maximizing your outdoor areas. From egg-shaped swinging chairs to cozy outdoor sectionals, the sale has discounts on everything needed to turn your patio into a personal oasis, no matter the size you're working with. 
Related: Turn Your Backyard Into a Cozy Paradise With These 8 Fire Pits
If you've yet to add a fire pit to your patio, consider markdowns of 25 percent a sign to add this hot ticket item to your space. While you're at it, you can shop deals on planter boxes to exercise your green thumb when the time comes for gardening. 
With so many best-sellers on sale, it's natural to feel a little overwhelmed. That's why we've done the legwork for you by rounding up the best deals on outdoor patio furniture, sectionals, decor, and more to take advantage of during AllModern's Presidents Day sale. 
Even if it doesn't feel like it now, spring will be here before you know it. Below are the 24 best deals on outdoor essentials to get your space ready in the meantime.  
Best Outdoor Fire Pit Deals:
Gallery: An interior designer shares 11 of the best home-decor items to get at Costco right now (INSIDER)
Aly Concrete Natural Gas Fire Pit, $590 (originally $625)
Aly Fiber Cast Concrete Stainless Steel Gas Fire Pit, from $660 (originally $750)
Steel Wood Burning Fire Pit, $196 (originally $227)
Daly Outdoor Aluminum Propane Gas Fire Pit Table, $1,030 (originally $1,181)
Best Outdoor Planter Deals:
Gramercie Ceramic Pot Planter, $92 (originally $115)
Veradek Pure Series Plastic Planter Box, $96 (originally $110)
Wyatt Polymer Planter Box, from $190 (originally $350)
Flint Plastic Planter Box, from $154 (originally $181)
Best Outdoor Seating and Dining Table Deals: 
Furnier 3 Piece Seating Group with Cushions, $306 (originally $524)
Hassan Arlo Interiors 7 Piece Dining Set, $1,590 (originally $3,595)
Ehrlich 5 Piece Bar Set, $1,400 (originally $1,520)
Hemsworth 3 Piece Dining Set, $730 (originally $1,659)
Best Outdoor Couch and Sectional Deals: 
4 Piece Sofa Seating Group with Cushions, $550 (originally $694)
Gina 4-Piece Sofa Seating Group with Cushions, $638 (originally $822)
Brendina Patio Sofa with Cushions, $1,080 (originally $3,390)
Hailes 4 Piece Sofa Seating Group with Sunbrella Cushions, $3,420 (originally $4,070)
Best Outdoor Rug Deals:
Abbi Geometric Black Indoor/Outdoor Area Rug, $45 (originally $55)
Kye Handwoven Flatweave Indoor/Outdoor Area Rug, $47 (originally $99)
Kinsey Gray Indoor/Outdoor Area Rug, $34 (originally $39)
Striped Handwoven Coral/Green Indoor/Outdoor Area Rug, $52 (originally $99)
Best Outdoor Umbrella Deals: 
Serena 10′ x 6′ 5″ Rectangular Market Umbrella, $78 (originally $139)
Wacker 8.4 Market Umbrella, $146 (originally $225)
Mraz 9′ Market Umbrella, $136 (originally $240)
Engelman 9′ Market Umbrella, $150 (originally $244)
Love a great deal? Sign up for our T+L Recommends newsletter and we'll send you our favorite travel products each week.
Source: Read Full Article