American Airlines launches new way for some flyers to earn double miles for a year — at a cost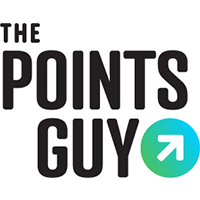 Want to earn double American AAdvantage miles for the next year? That'll be $59.99, please. Oh, and I'm going to need to see your emailed invitation.
In a new era of frequent flyer innovation, some targeted members of American's AAdvantage program have received an invitation to earn double redeemable miles for a year on their domestic American Airlines travels for a $59.99 fee. This new offer is being dubbed AAdvantage Tailwind.
The Tailwind offer that TPG's Benji Stawski received is only valid on American Airlines-operated flights. The doubling of miles is applicable on the base miles earned, not on any elite or other bonuses. Note that these bonus miles also won't get you to that next elite status tier any faster — though these credit cards can.
For more TPG news delivered each morning to your inbox, sign up for our free daily newsletter.
Assuming you've received an emailed invitation (or see the promotion when logged into your AAdvantage account), is it a good deal to spend $60 to earn double base redeemable miles for a year?
The answer will largely lie with how much you plan to spend and fly with American on domestic flights in the next year…which is admittedly hard to guess for many of us at this point.
On top of that, you'll need to think through a little math to determine if this offer is for you.
The number of American Airlines miles awarded for flights is five miles per dollar spent on the base fare. There are elite bonuses and such that can ramp that amount up, but since the terms for this offer indicate the doubling excludes elite bonuses, we'll stick with five miles per dollar.
Excluding elite bonuses, if you spent $300 on an American Airlines ticket, you'd normally earn about 1,500 redeemable AAdvantage miles worth around $21 by TPG valuations after you complete your trip.
Related: These are the best American Airlines credit cards
Your own personal valuation of American miles may come in higher or lower than TPG's, so prepare to adjust your math accordingly. If a $300 flight would typically return around $21 in redeemable American miles, you'd earn around $42 in redeemable American miles with the Tailwind offer.
Continuing with that relatively simple math, if you took three flights that each cost you around $300 in 12 months on American Airlines, you'd normally earn about $63 in redeemable miles (4,500 in total).
However, if you spent $59.99 to purchase the Tailwind accelerator, you'd earn a second set of 4,500 bonus redeemable miles and would just about break-even at those rates, with those 4,500 miles being worth around $63, assuming your own valuation is also 1.4 cents per mile.
Those who think they will spend and fly above that $900 – $1,000 threshold in domestic base fares on American Airlines in the next year are the ones most likely to come out ahead by spending the $59.99 for this interesting promotion.
If you are targeted for the offer and decide to go for it, here are some of our favorite ways to use AAdvantage miles so you can start brainstorming what you're going to do with all those bonus miles.
Featured image by Daniel Slim/AFP/Getty Images
SPONSORED: With states reopening, enjoying a meal from a restaurant no longer just means curbside pickup.
And when you do spend on dining, you should use a credit card that will maximize your rewards and potentially even score special discounts. Thanks to temporary card bonuses and changes due to coronavirus, you may even be able to score a meal at your favorite restaurant for free. 
These are the best credit cards for dining out, taking out, and ordering in to maximize every meal purchase.
—
Editorial Disclaimer: Opinions expressed here are the author's alone, not those of any bank, credit card issuer, airlines or hotel chain, and have not been reviewed, approved or otherwise endorsed by any of these entities.
Source: Read Full Article