American Airlines Will No Longer Accept Emotional Support Animals on Flights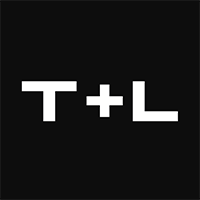 American Airlines became the latest carrier to ban emotional support animals from flying for free on Tuesday, about a month after the Department of Transportation gave airlines the green light to do so.
The new rule, which goes into effect on Feb. 1, will require passengers traveling with an emotional support animal to bring them as carry-on, which comes with a fee of $125, or as cargo, according to the airline. American Airlines also limits the types of animals that can travel in the cabin to certain dog and cat breeds.
"Our team is motivated by a purpose to care for people on life's journey, and we believe these policy changes will improve our ability to do just that," Jessica Tyler, the president of cargo and vice president of airport excellence for American, said in a statement. "We're confident this approach will enable us to better serve our customers, particularly those with disabilities who travel with service animals, and better protect our team members at the airport and on the aircraft."
Service animals will still be accepted under the new policy, but travelers with disabilities will have to "complete a DOT form attesting to the dog's behavior, training and health" at least 48 hours before their flight. The authorization will be valid for one year or until the animal's vaccinations expire.
Video: Emotional support animals will no longer be considered service animals on flights (FOX News)
Convention organizer defends in-person conference in Hawaii

FOX News


New York City shuts down in-person learning due to COVID-19 spike

FOX News


California lawmakers reportedly gather for policy conference in Hawaii despite travel advisory

FOX News


Seattle radio host: City's progressive polices are causing downward spiral and exodus

FOX News


SpaceX launches 4 astronauts bound for International Space Station

FOX News


How will New York's new coronavirus curfew impact businesses in the state?

FOX News


Circa Resort & Casino opens in Las Vegas amid COVID-19 pandemic

FOX News


DOD, United Airlines say masked passengers 'extremely unlikely' to catch COVID-19

FOX News


Payne: 'We can no longer afford these mass shutdowns' especially in NYC

FOX News


United Airlines offering COVID-19 tests to some fliers

FOX News


New congressional report faults Boeing, FAA for the 737 MAX crashes

FOX News


Honoring Ike: First look at the Dwight D. Eisenhower Memorial

FOX News


Aviation workers protest on Capitol Hill, demand action on COVID-19 relief

FOX News


Wyoming non-profit flies rescue dogs to their forever homes

FOX News


Millions plan to travel over Labor Day weekend despite COVID-19 concerns

FOX News


President Trump weighs executive action to avoid US airline layoffs amid COVID stimulus stalemate

FOX News


Convention organizer defends in-person conference in Hawaii
Independent Voter Project Chairman Dan Howle told 'America's Newsroom' he is not apologizing for going ahead with the event amid the coronavirus pandemic.


FOX News



New York City shuts down in-person learning due to COVID-19 spike
Mayor Bill de Blasio says closure will last through at least Thanksgiving; Aishah Hasnie reports.


FOX News



California lawmakers reportedly gather for policy conference in Hawaii despite travel advisory
Former California Republican party chair Tom Del Beccaro reacts on 'Fox & Friends.'


FOX News

The rule change comes a month after the DOT announced it would no longer consider emotional support animals to be service animals, defining a service animal as a "dog that is individually trained to do work or perform tasks for the benefit of a person with a disability."
Next week, Alaska Airlines will implement a similar policy change, but will continue to accept emotional support animals on already-booked reservations through Feb. 28.
Additionally, Delta Air Lines is in the process of reviewing their policy, though no changes have yet been made.
"Safety is our core value and we applaud the Department of Transportation (DOT) for acknowledging the concerns that Delta and many other stakeholders have repeatedly raised and for finalizing the new service animal rule," a Delta spokeswoman told Travel + Leisure on Wednesday. "This rule will allow airlines to put safety first for all of our customers and employees, while protecting the rights of customers who have disabilities and need to travel with trained service animals. We are currently reviewing the new rule and will continue to work with Delta's Advisory Board on Disability to implement it in a manner that improves the experience for all our customers."
Traveling with pets can be very rewarding, but does require some extra steps and advance planning, including ensuring proper vaccination records, familiarizing yourself with individual airline policies, and bringing all the essentials (think quiet toys rather than squeaky ones).
Alison Fox is a contributing writer for Travel + Leisure. When she's not in New York City, she likes to spend her time at the beach or exploring new destinations and hopes to visit every country in the world. Follow her adventures on Instagram.
Source: Read Full Article