America's underground attractions you probably didn't know existed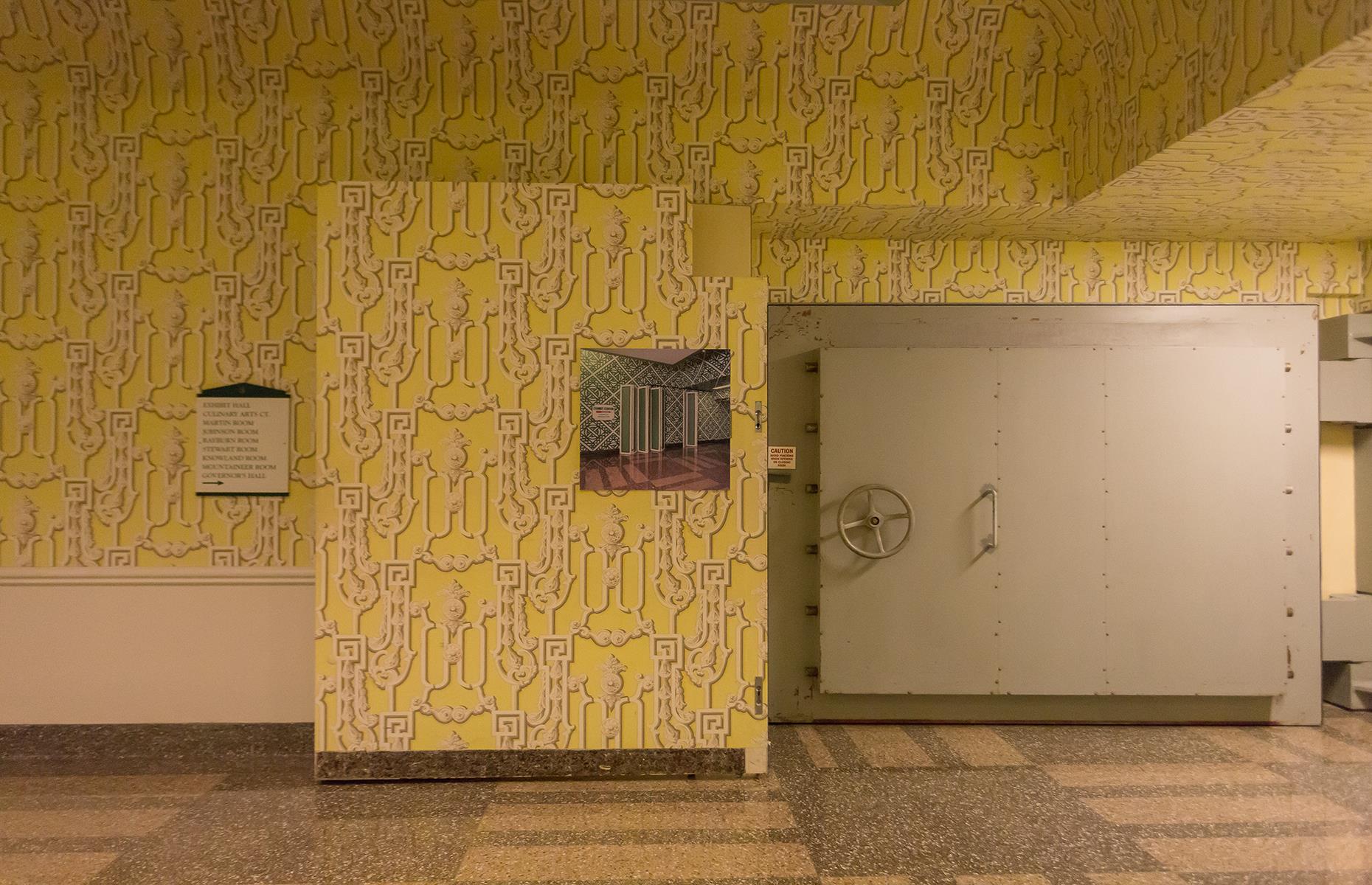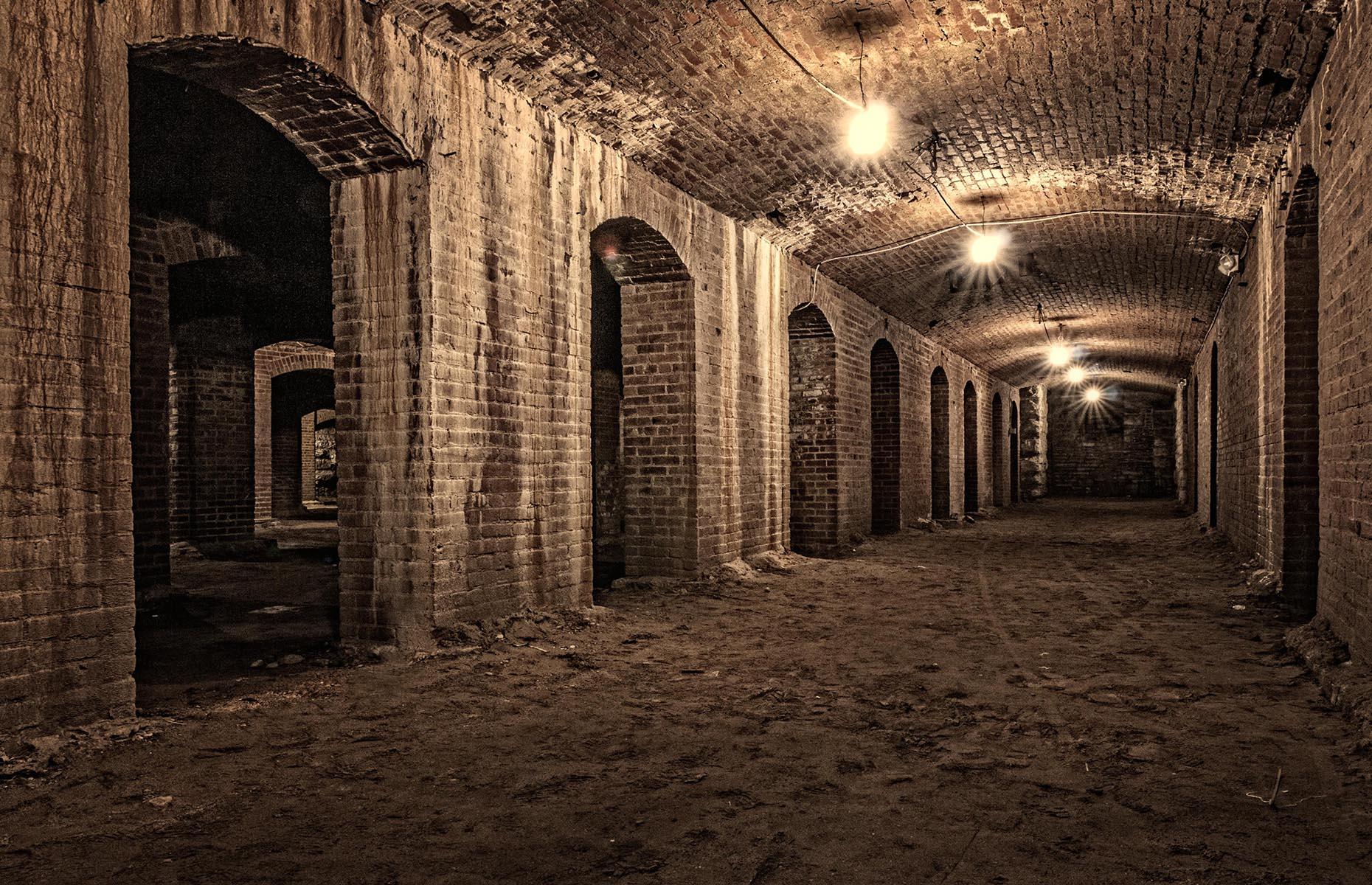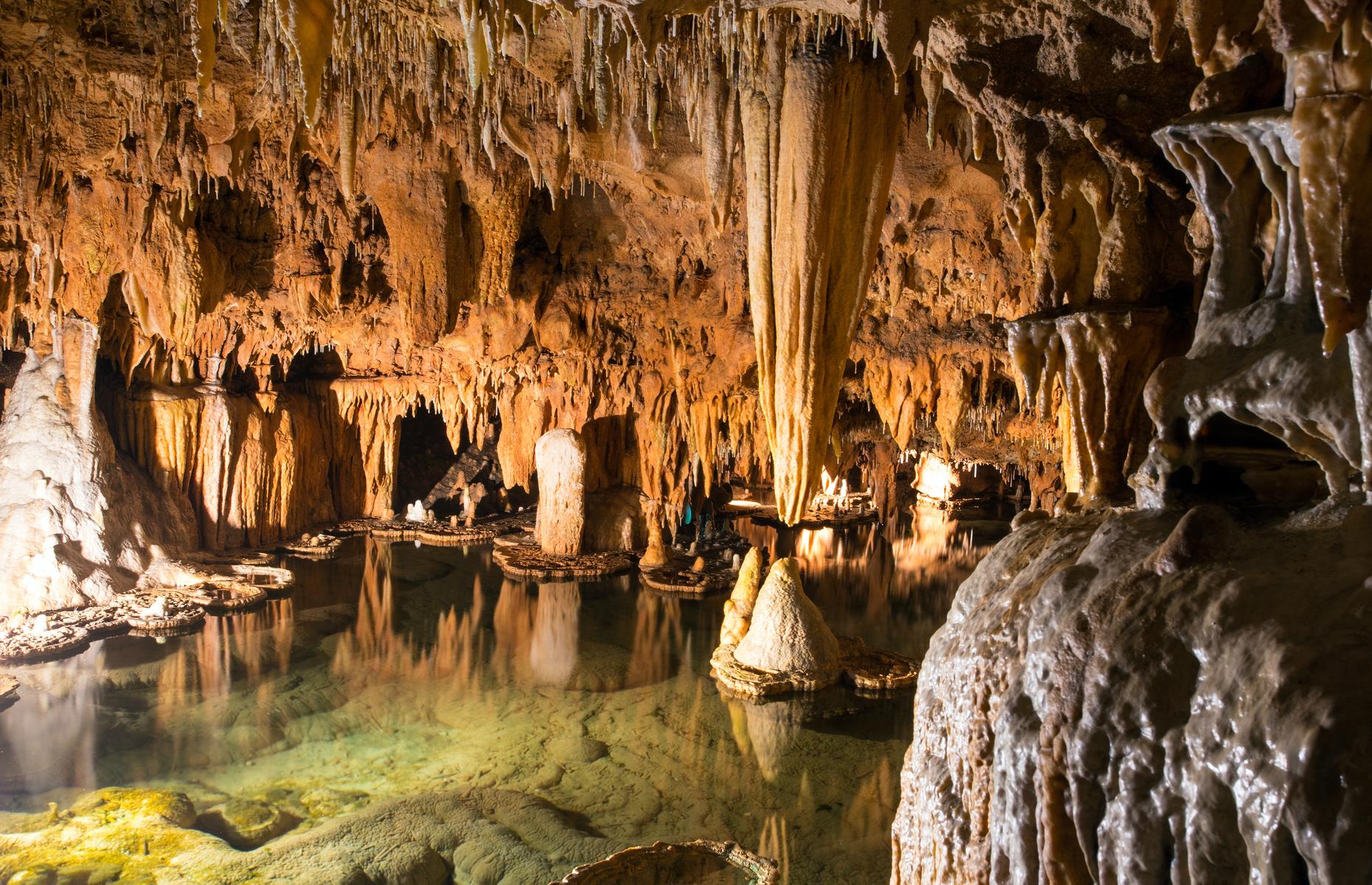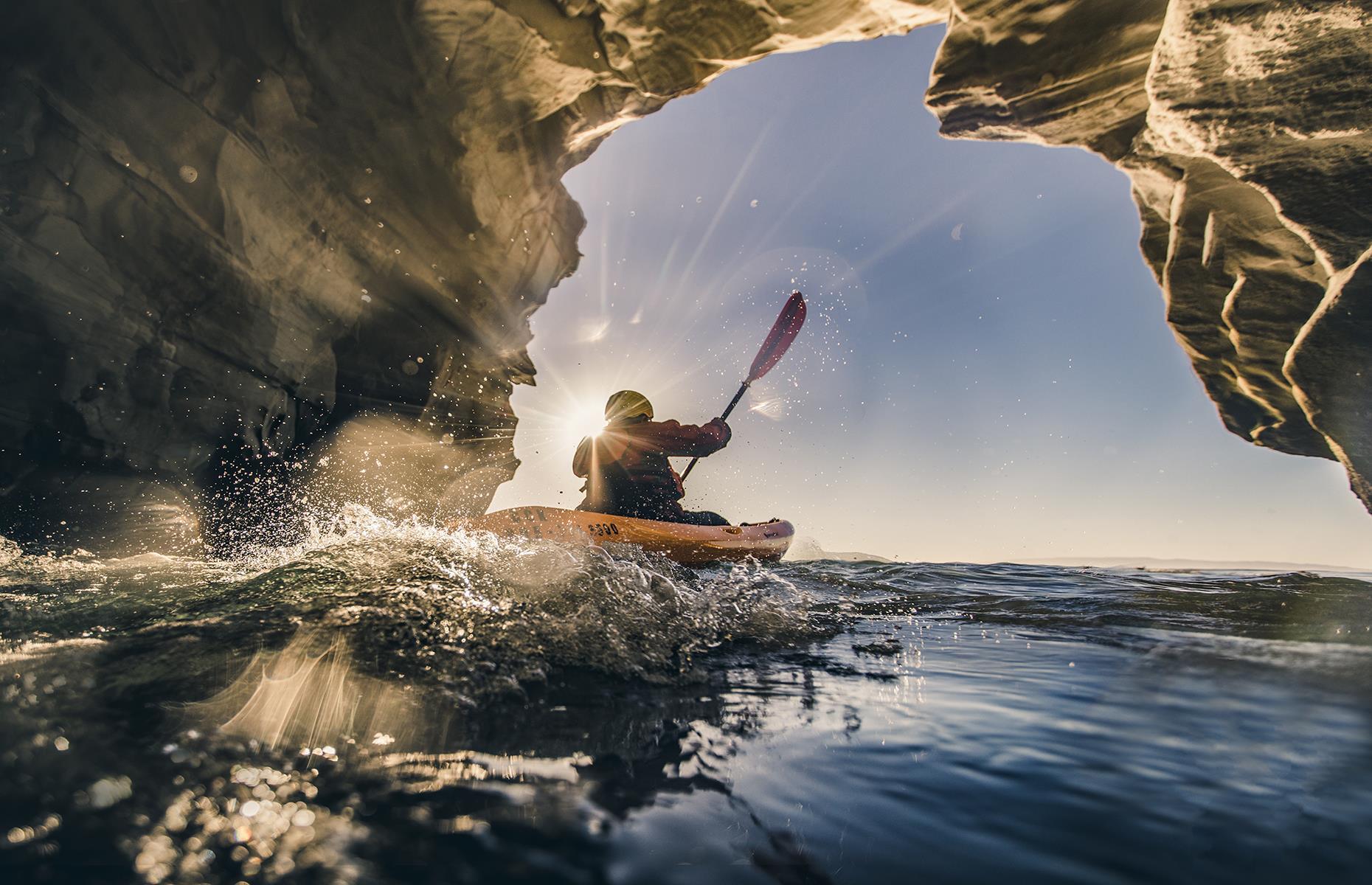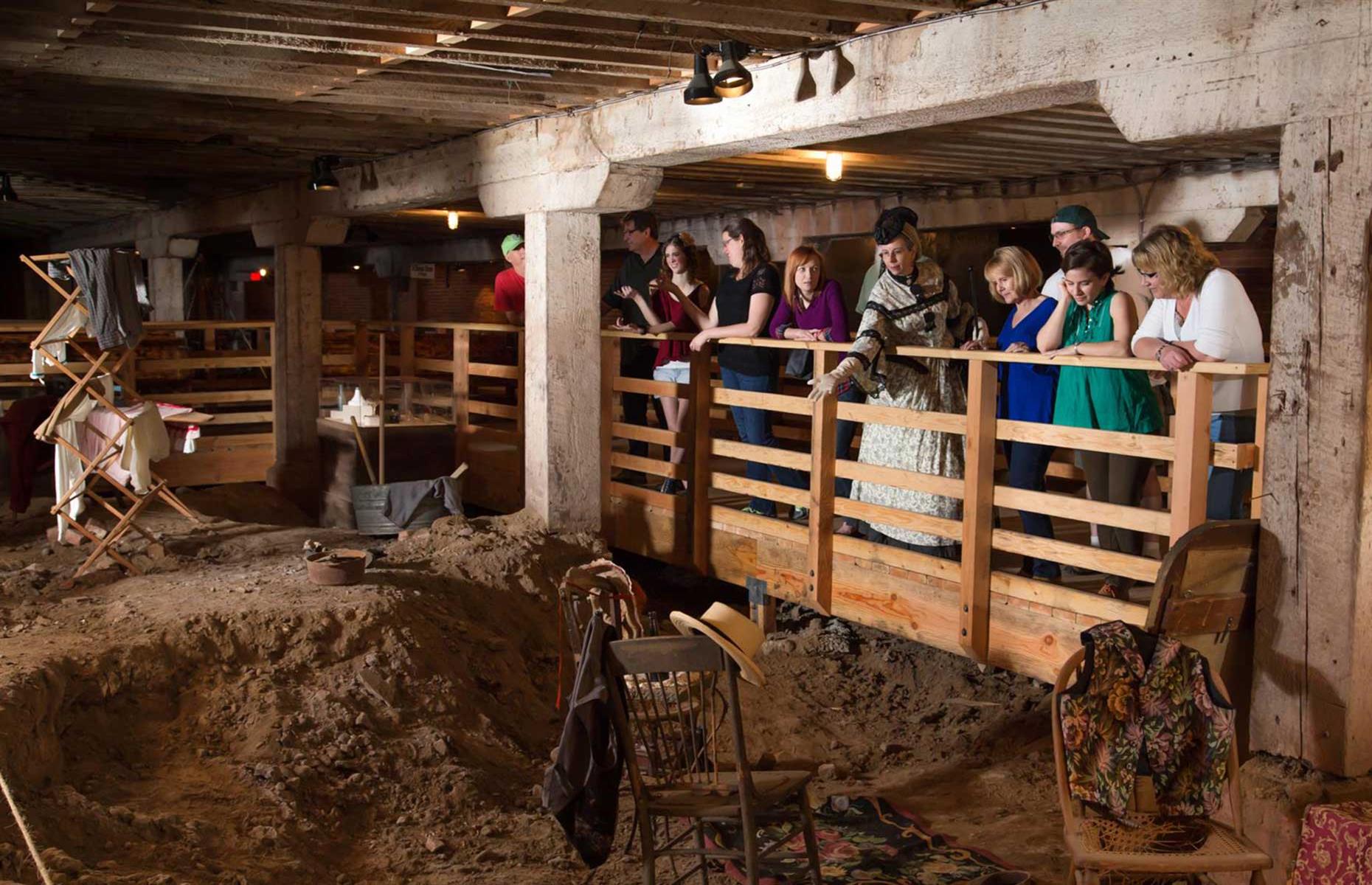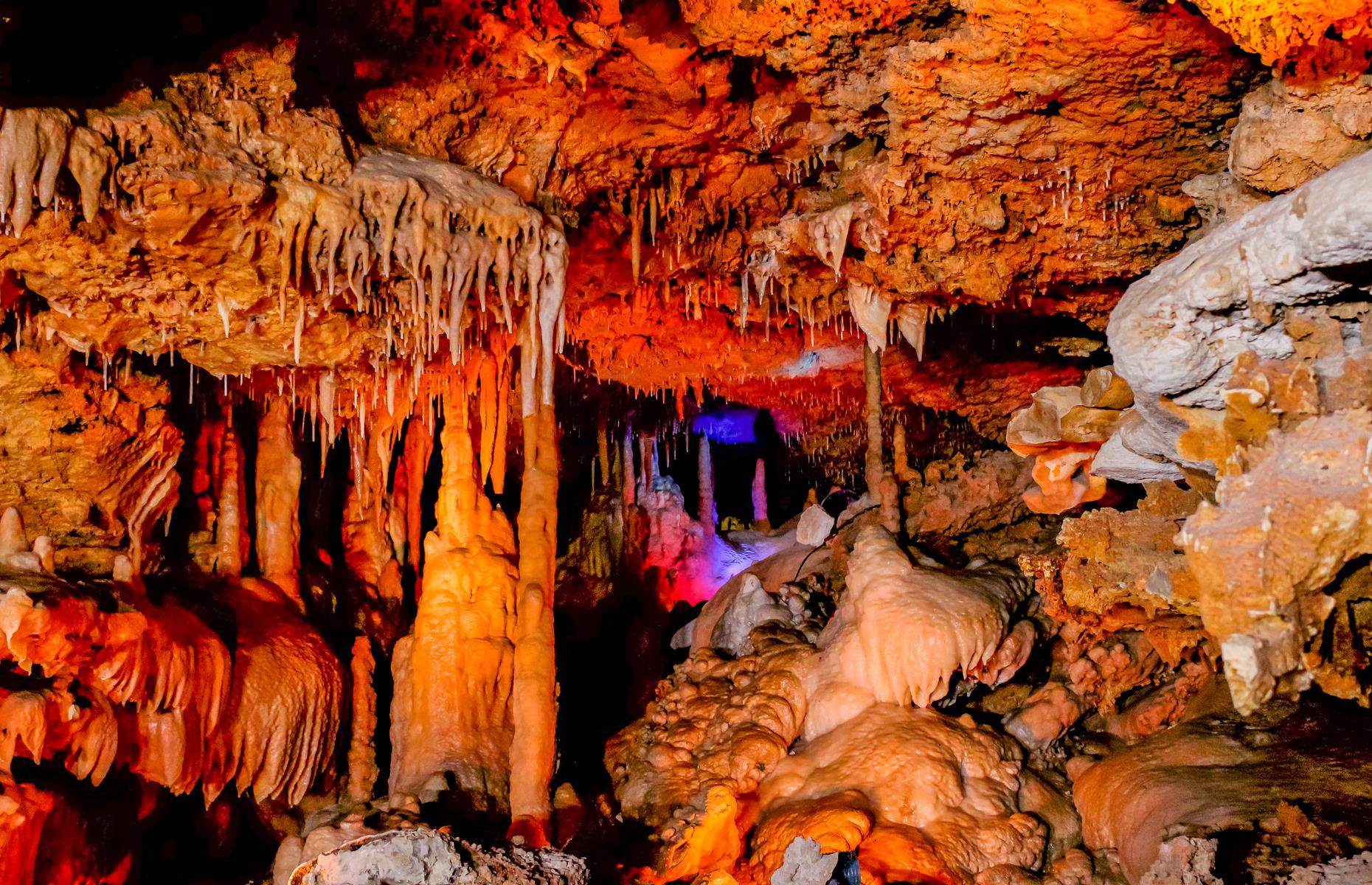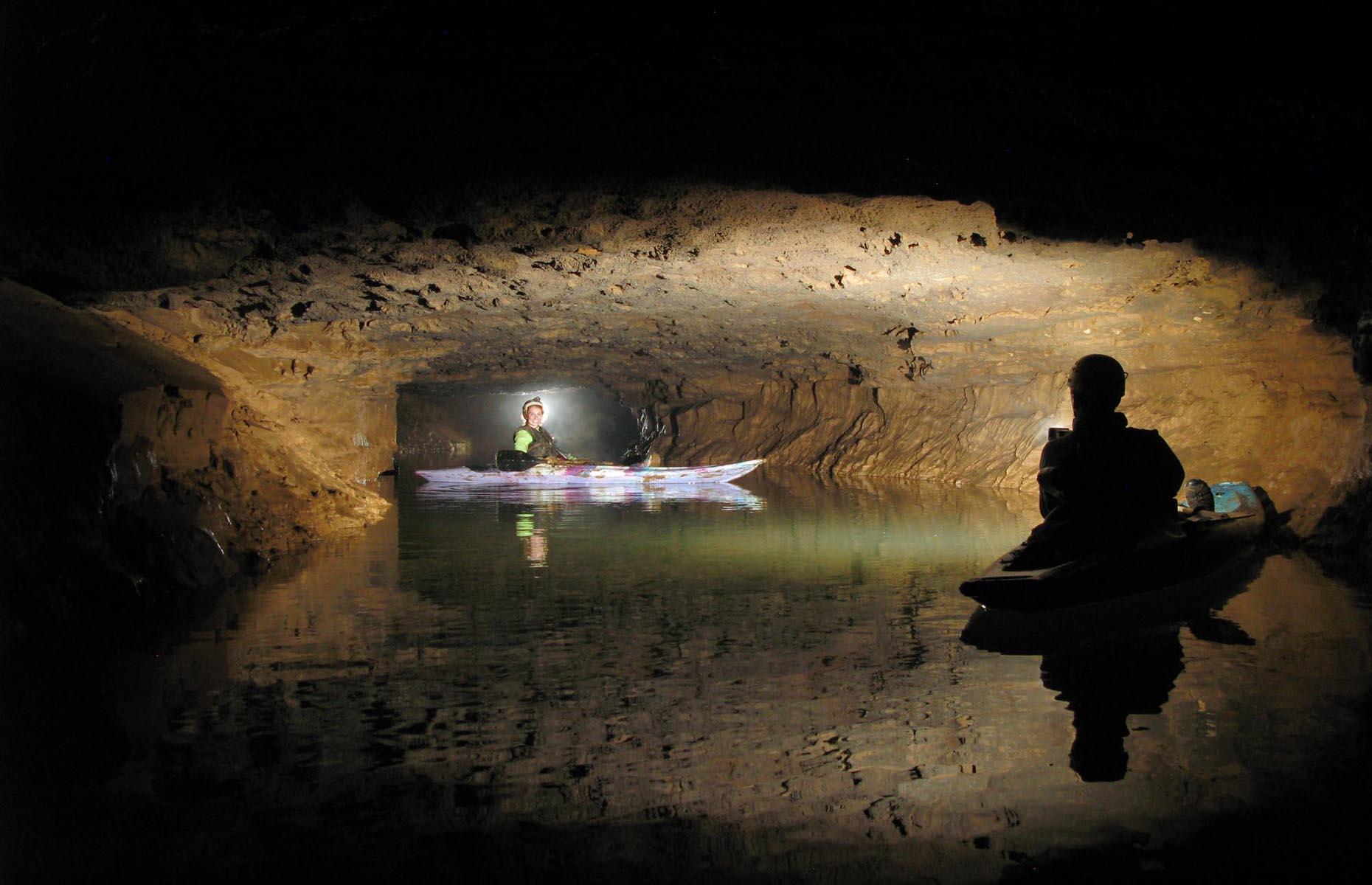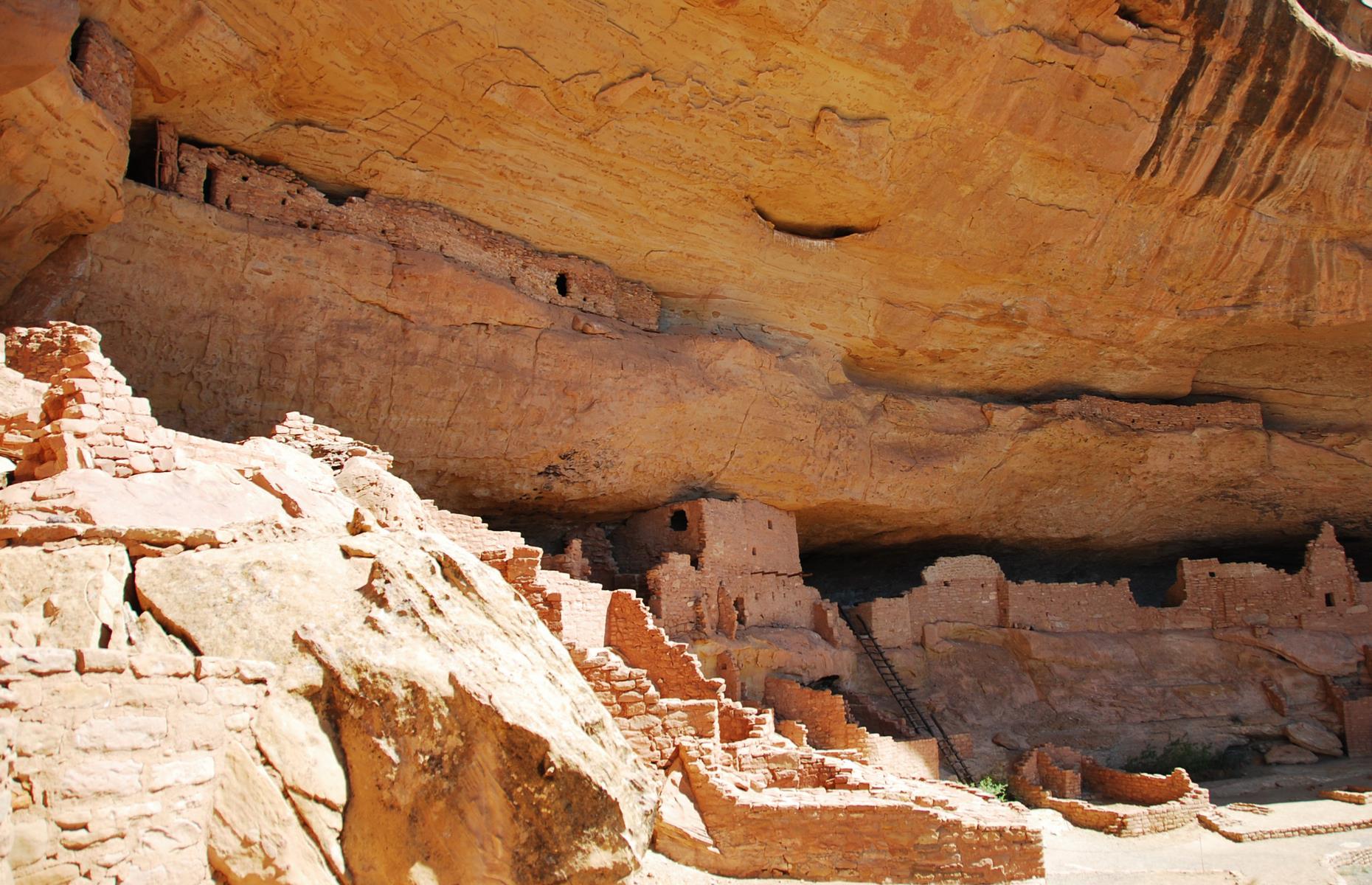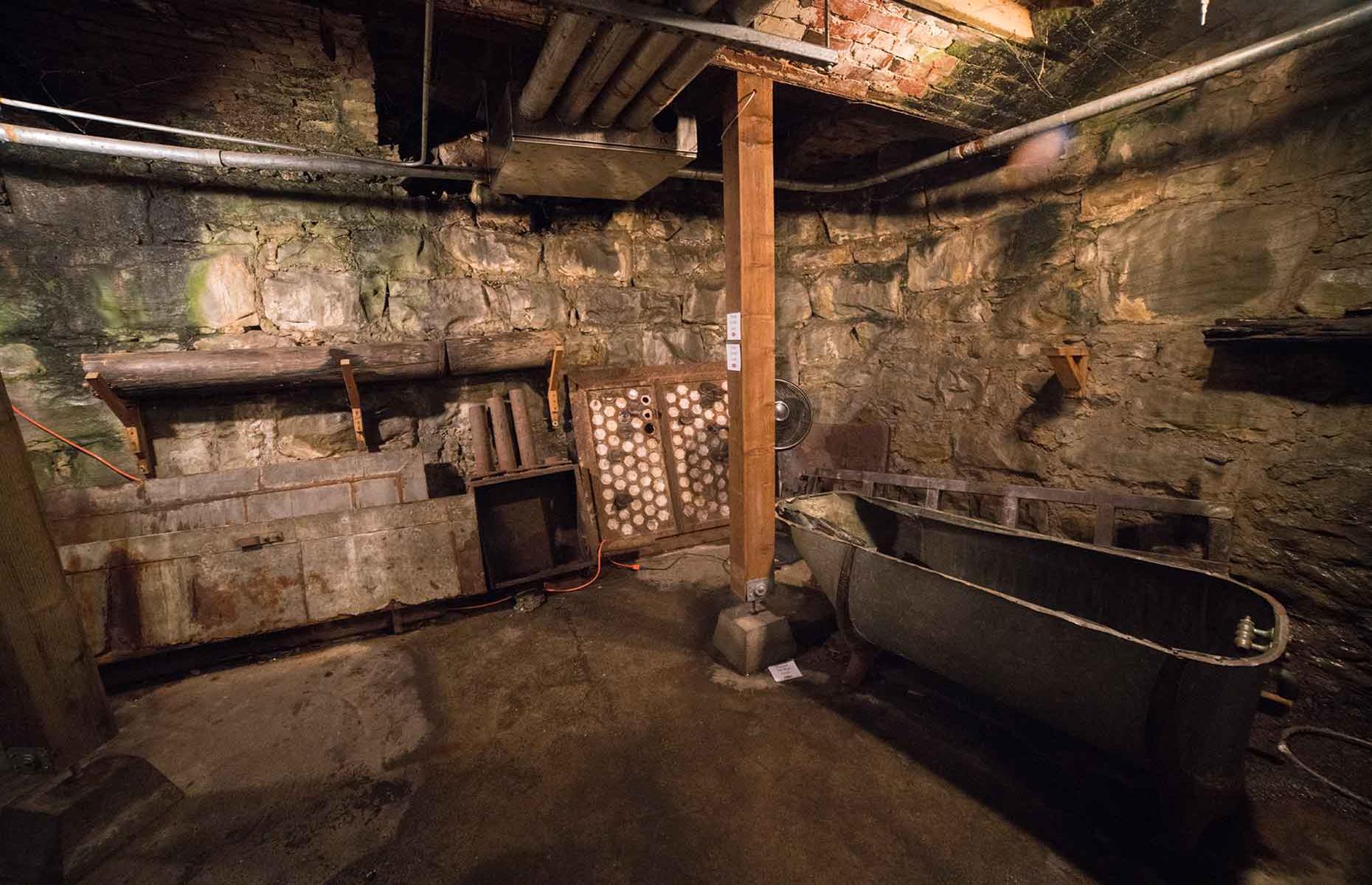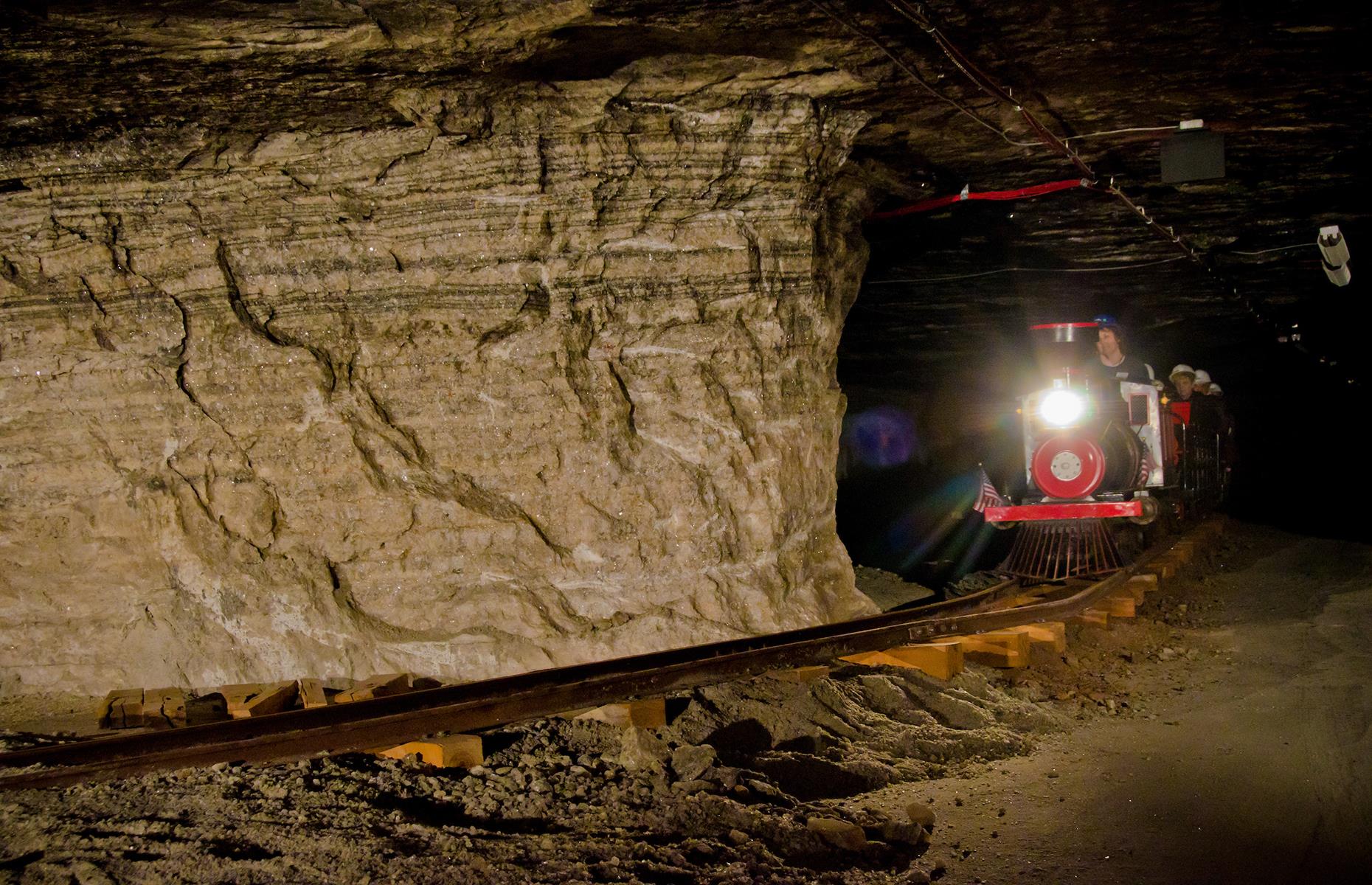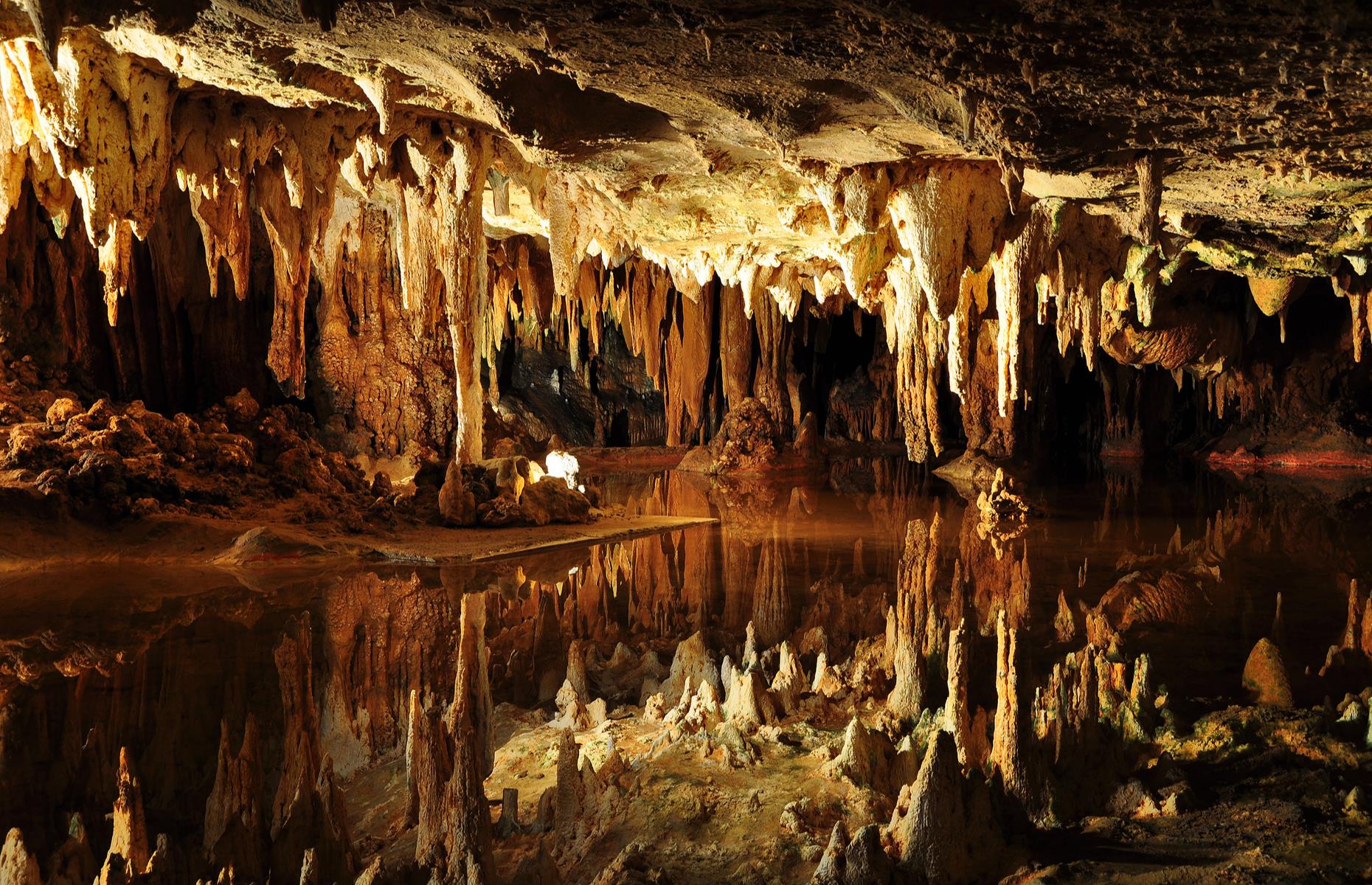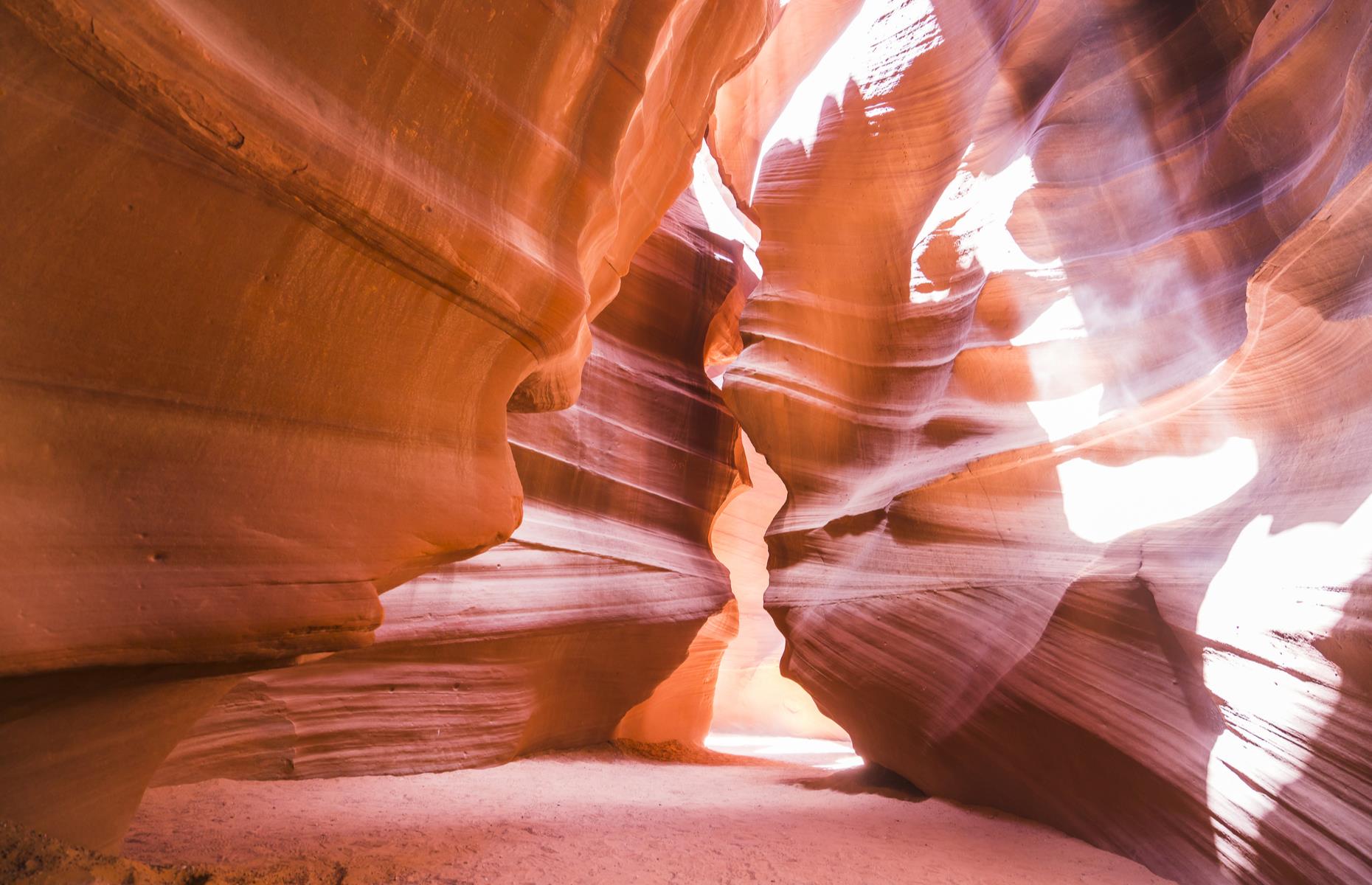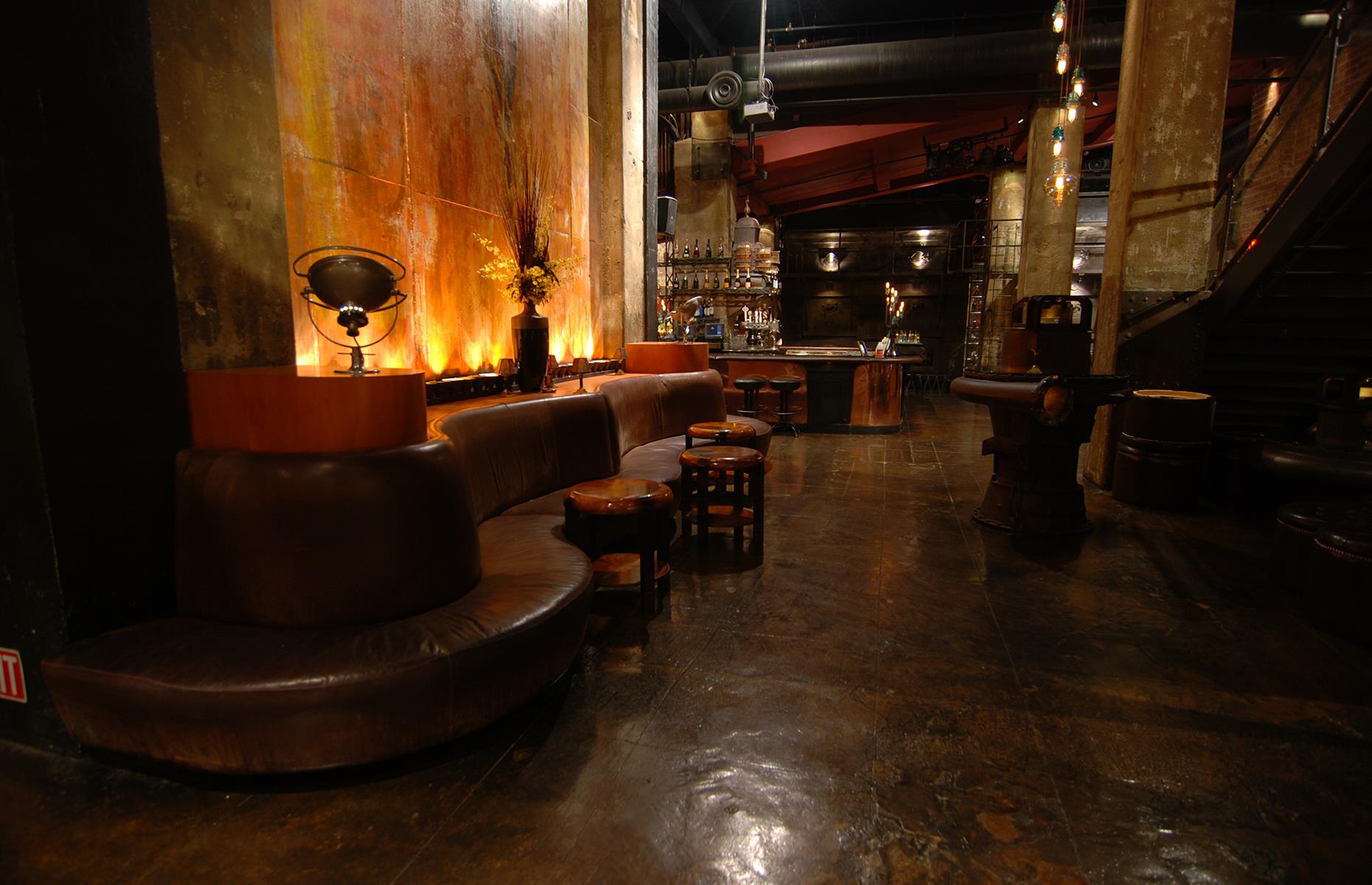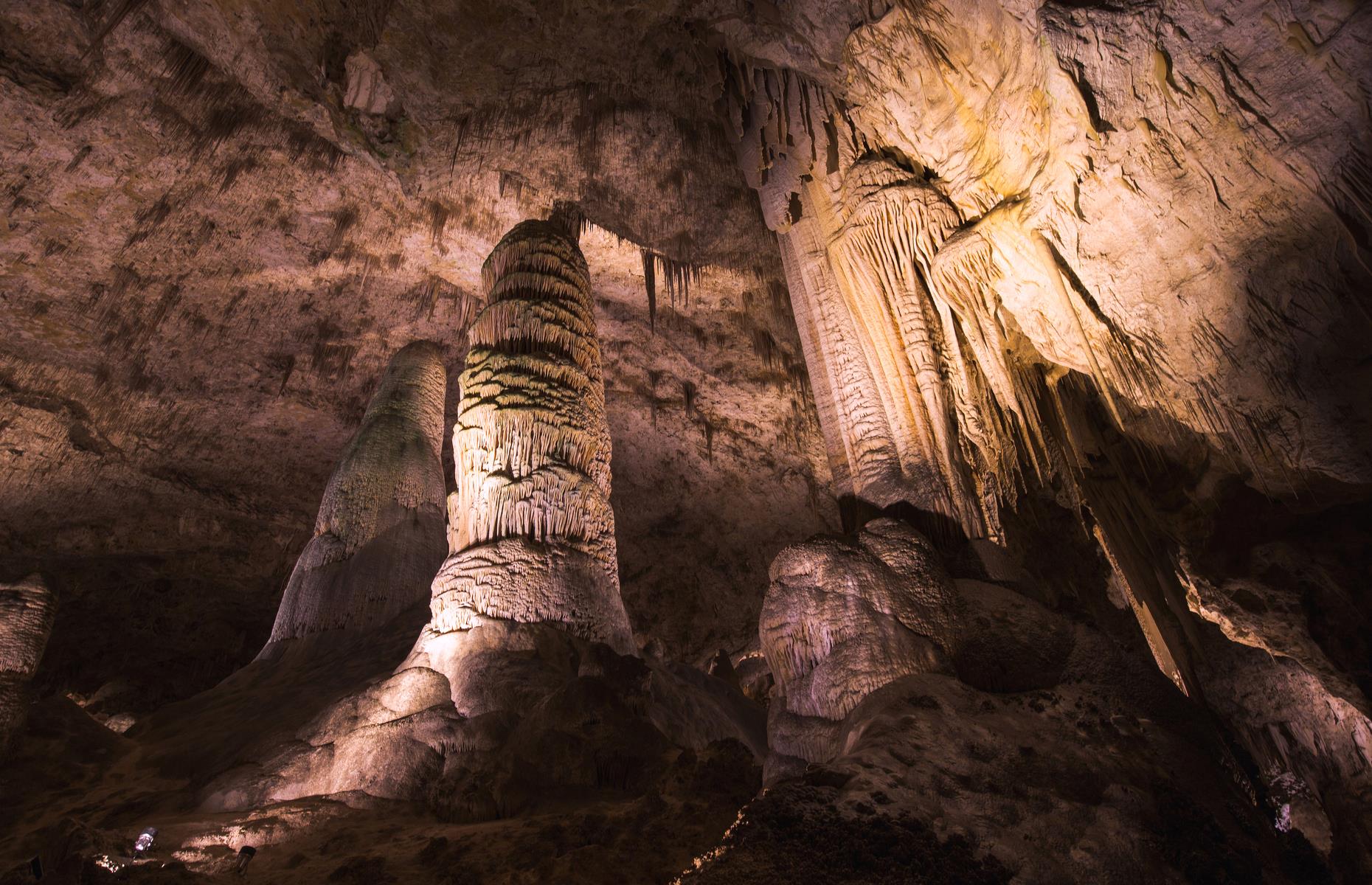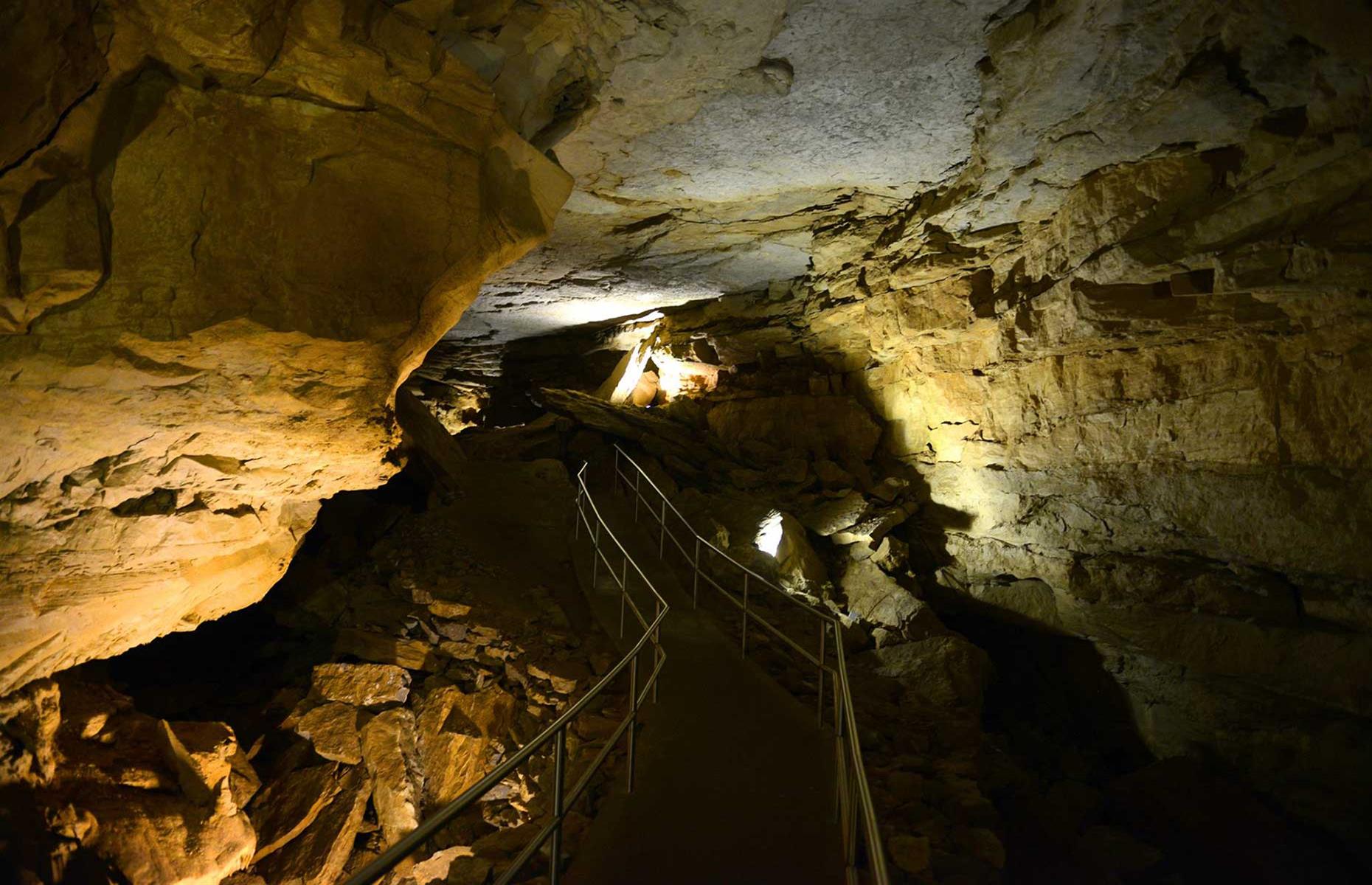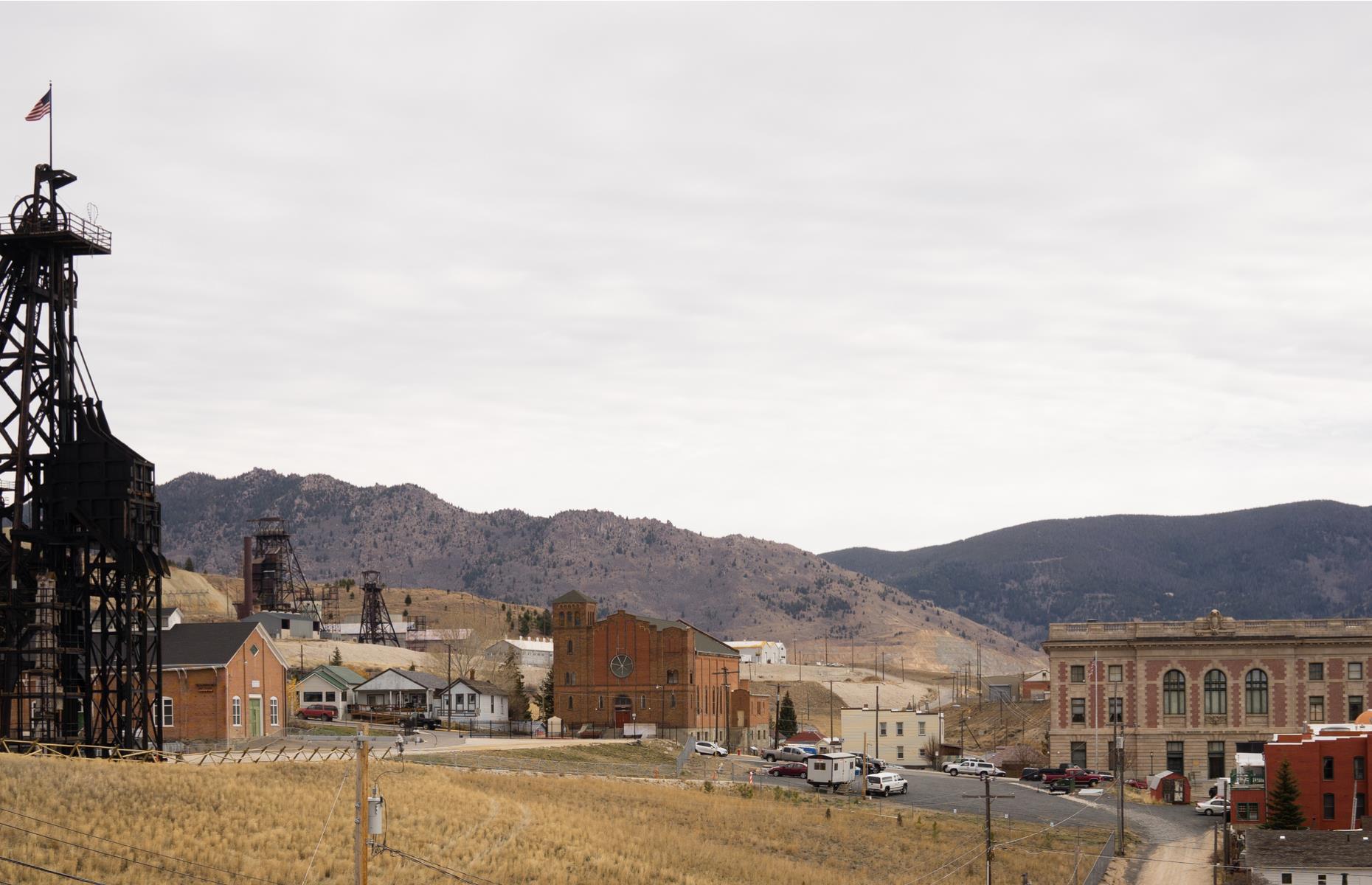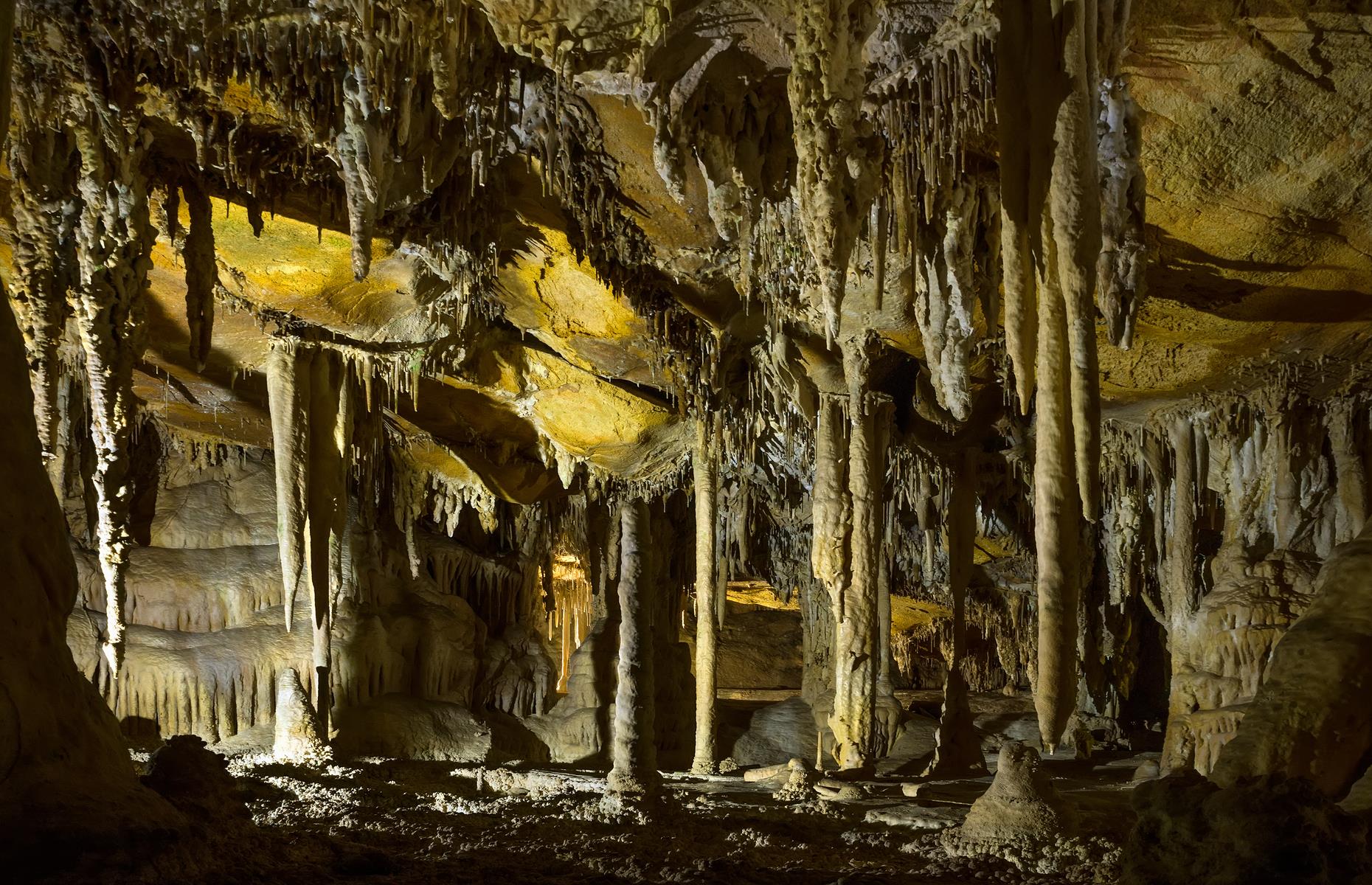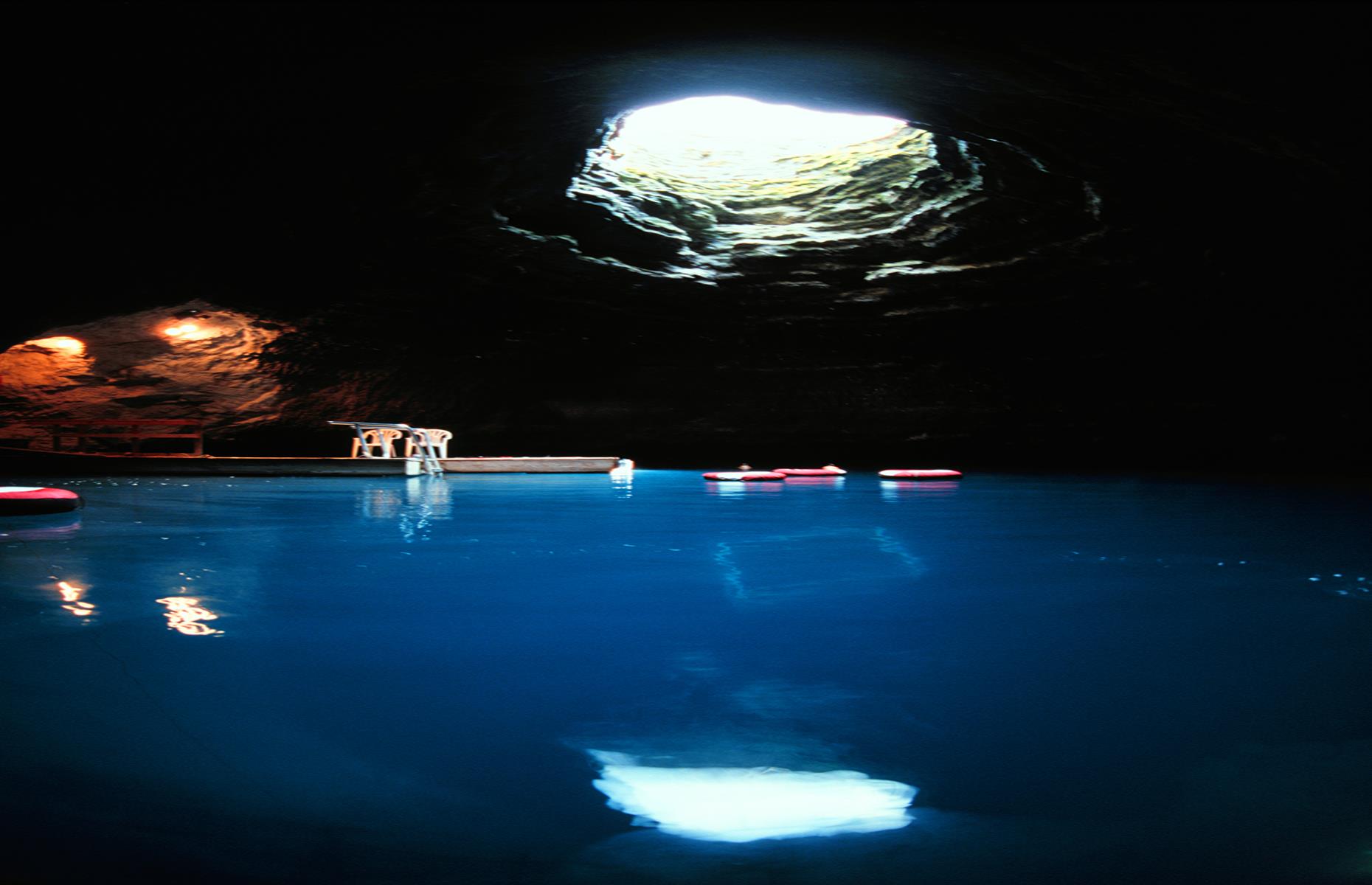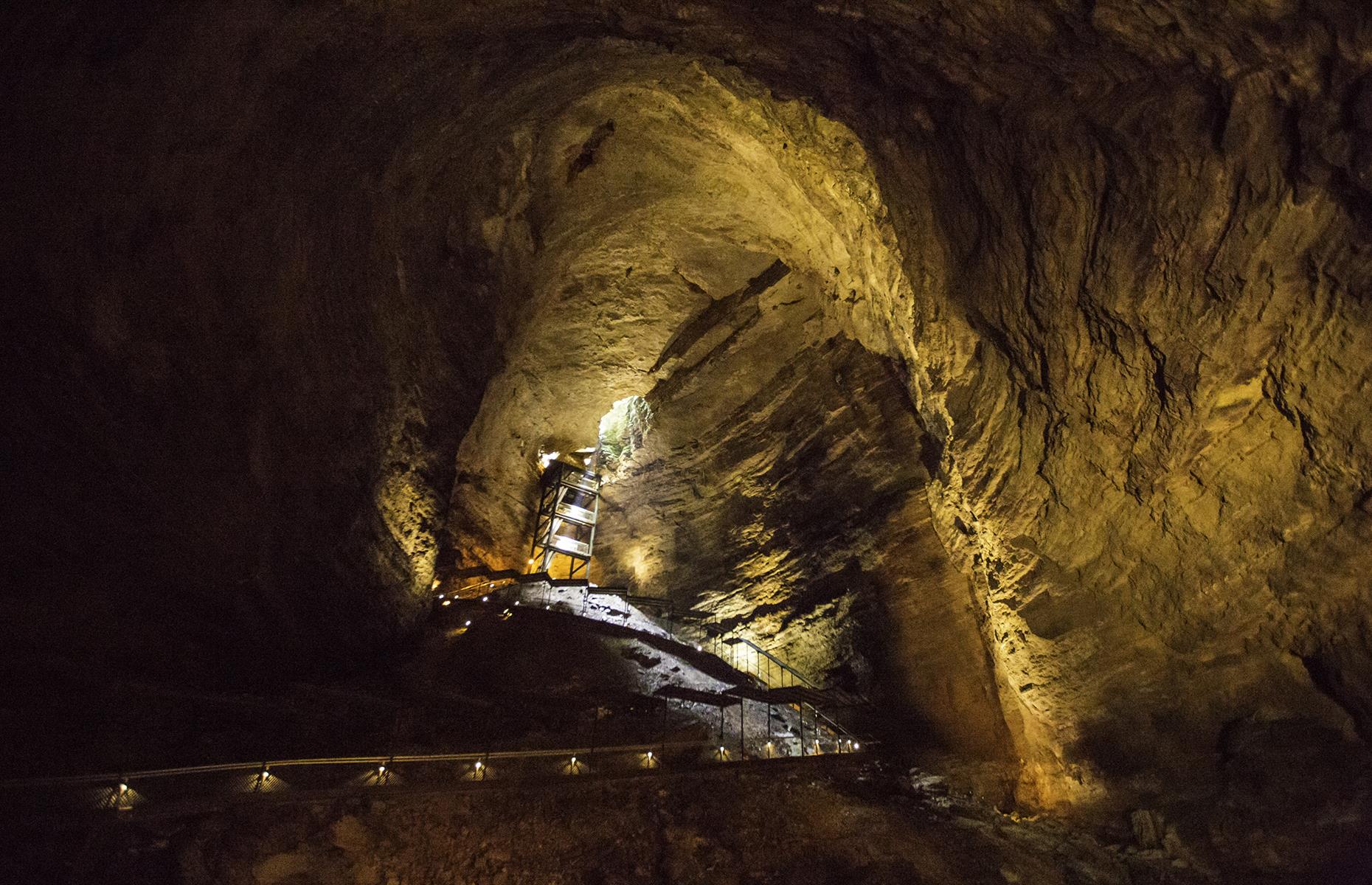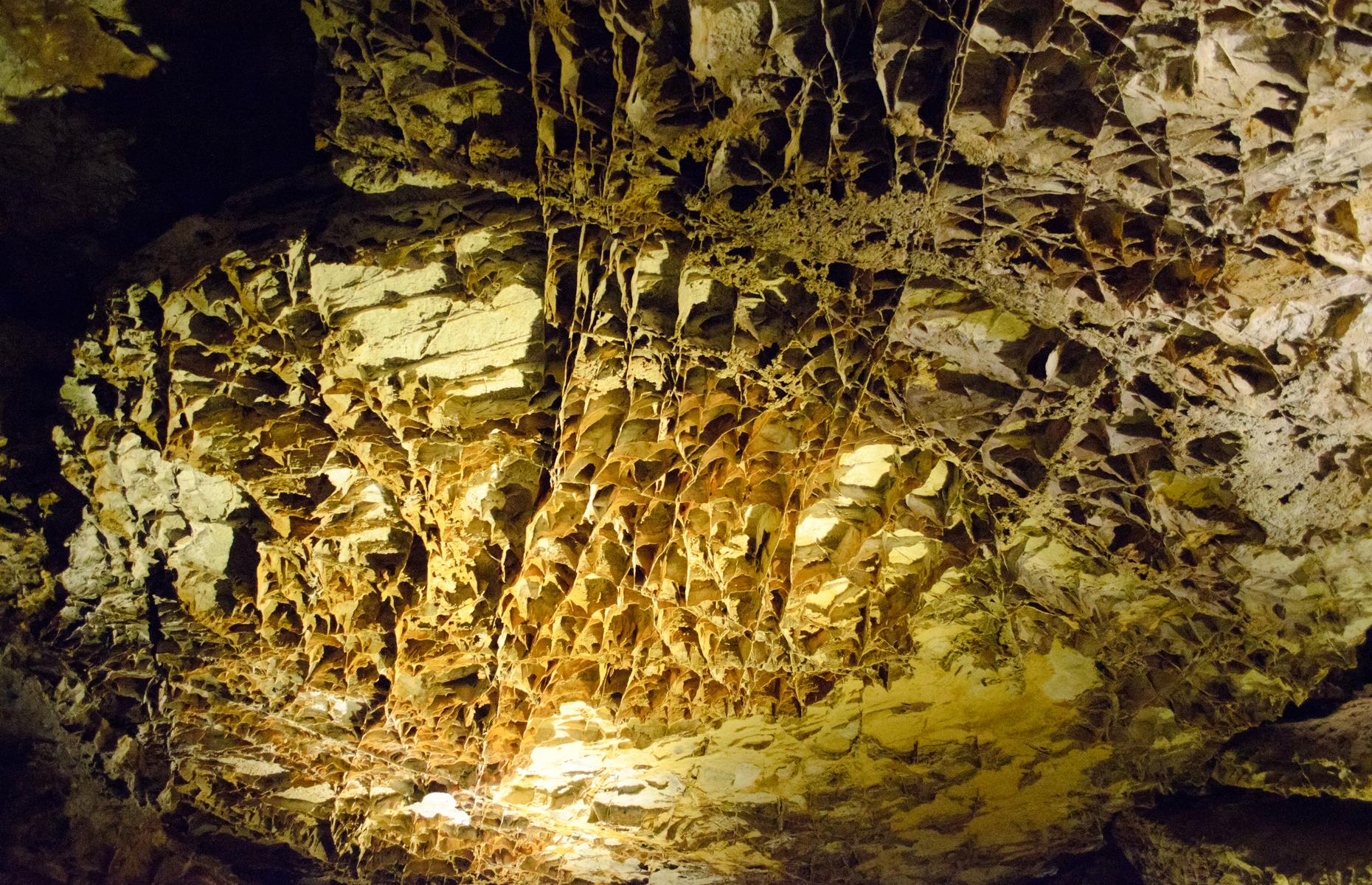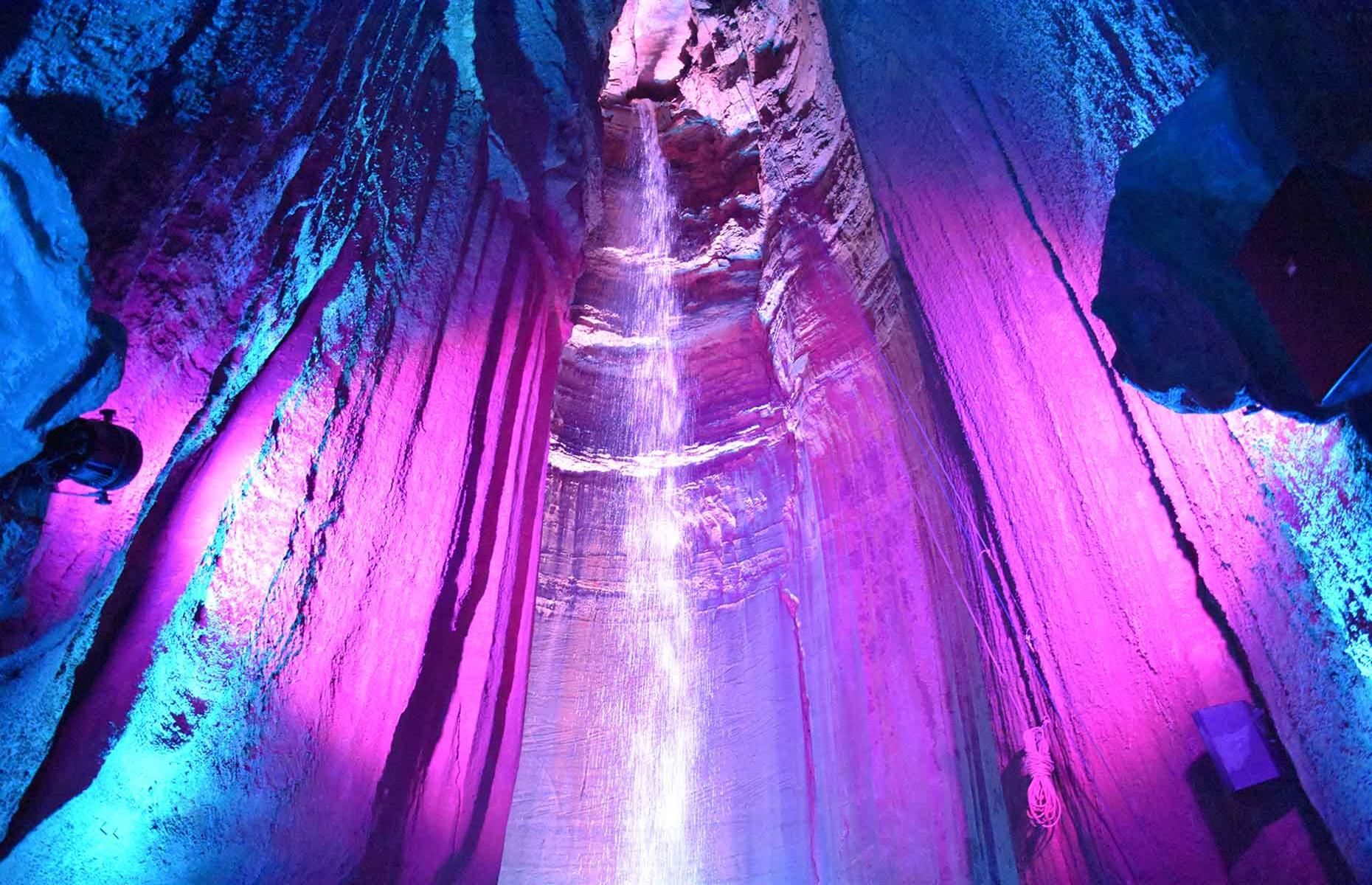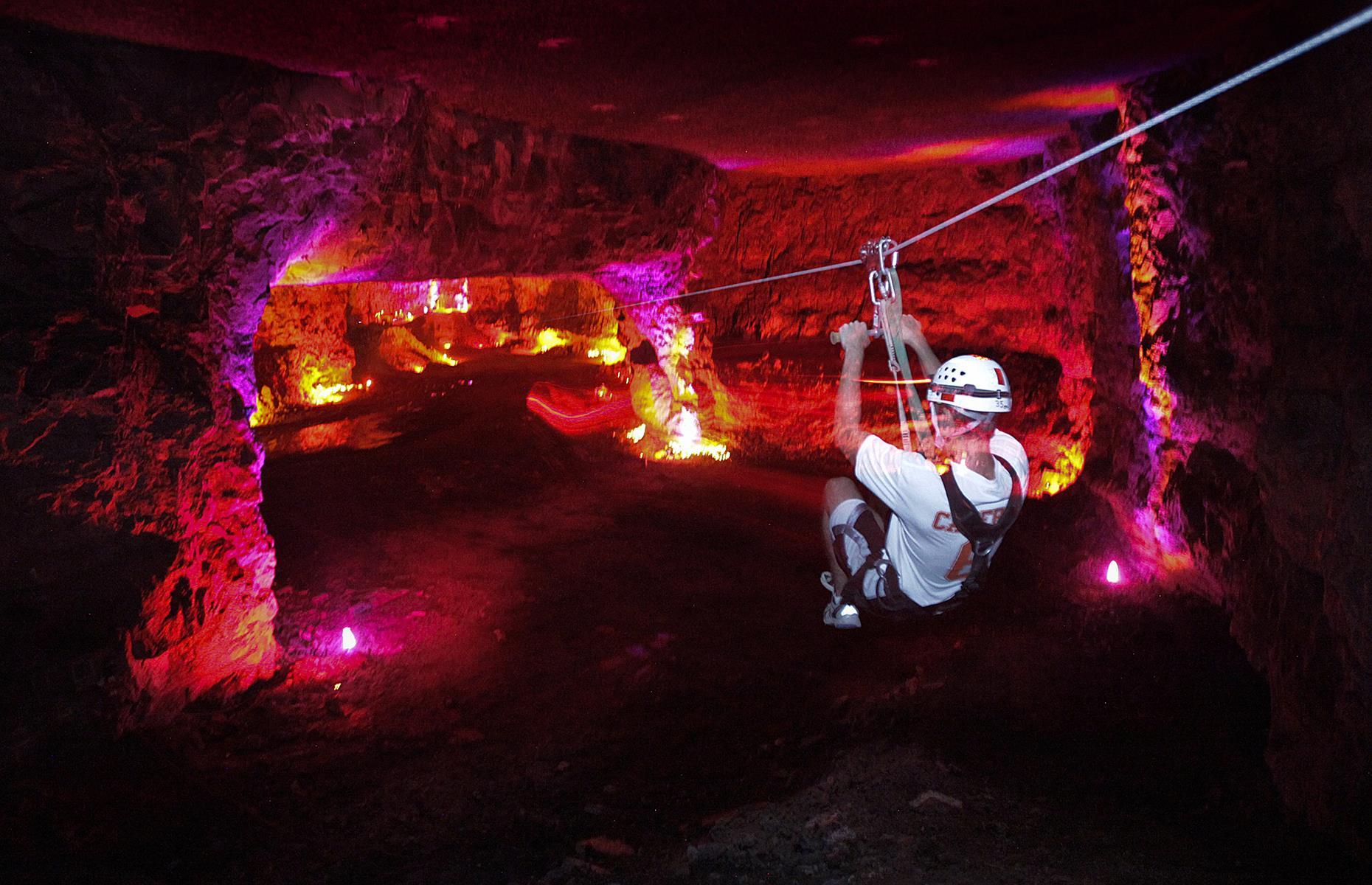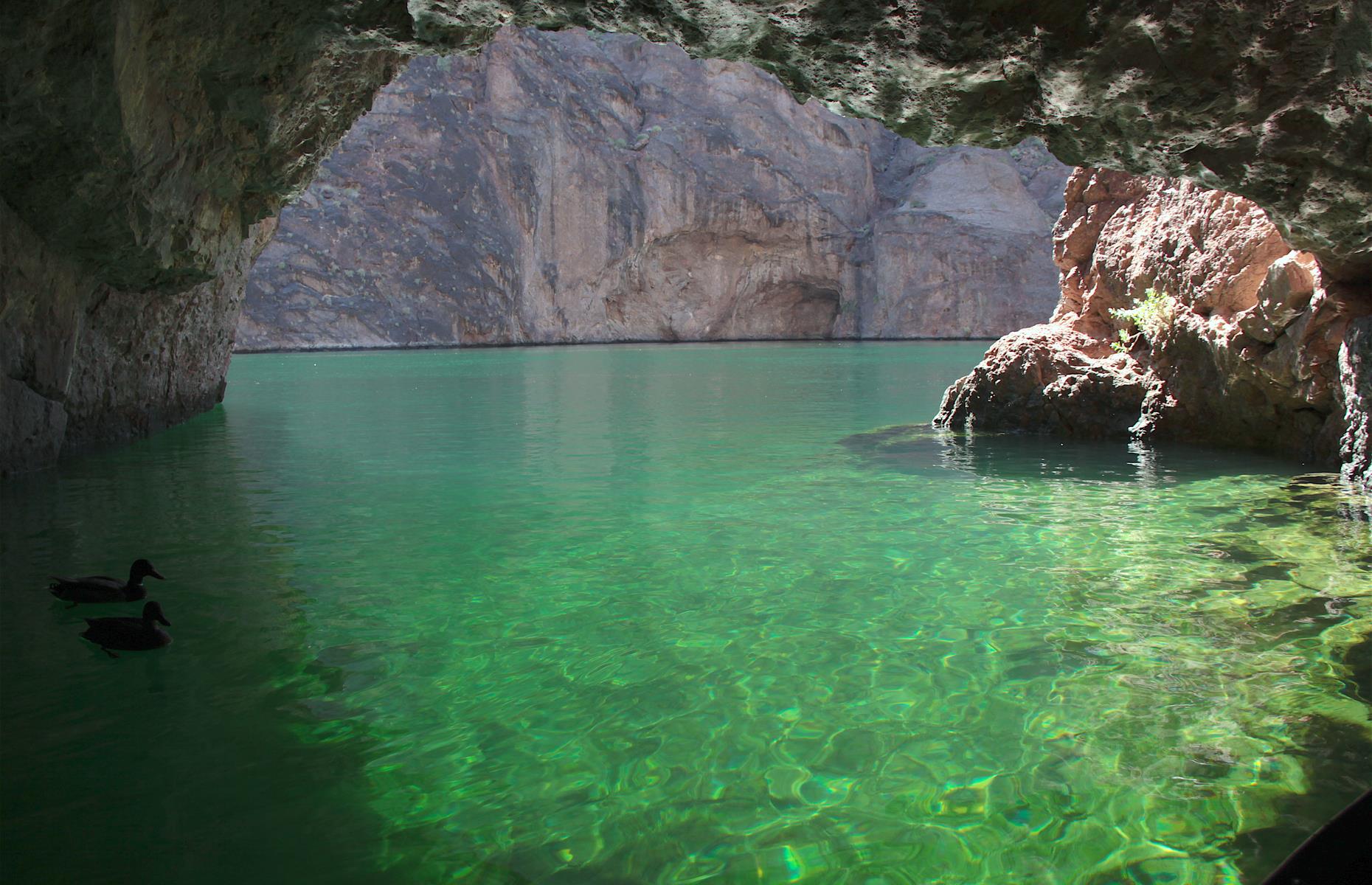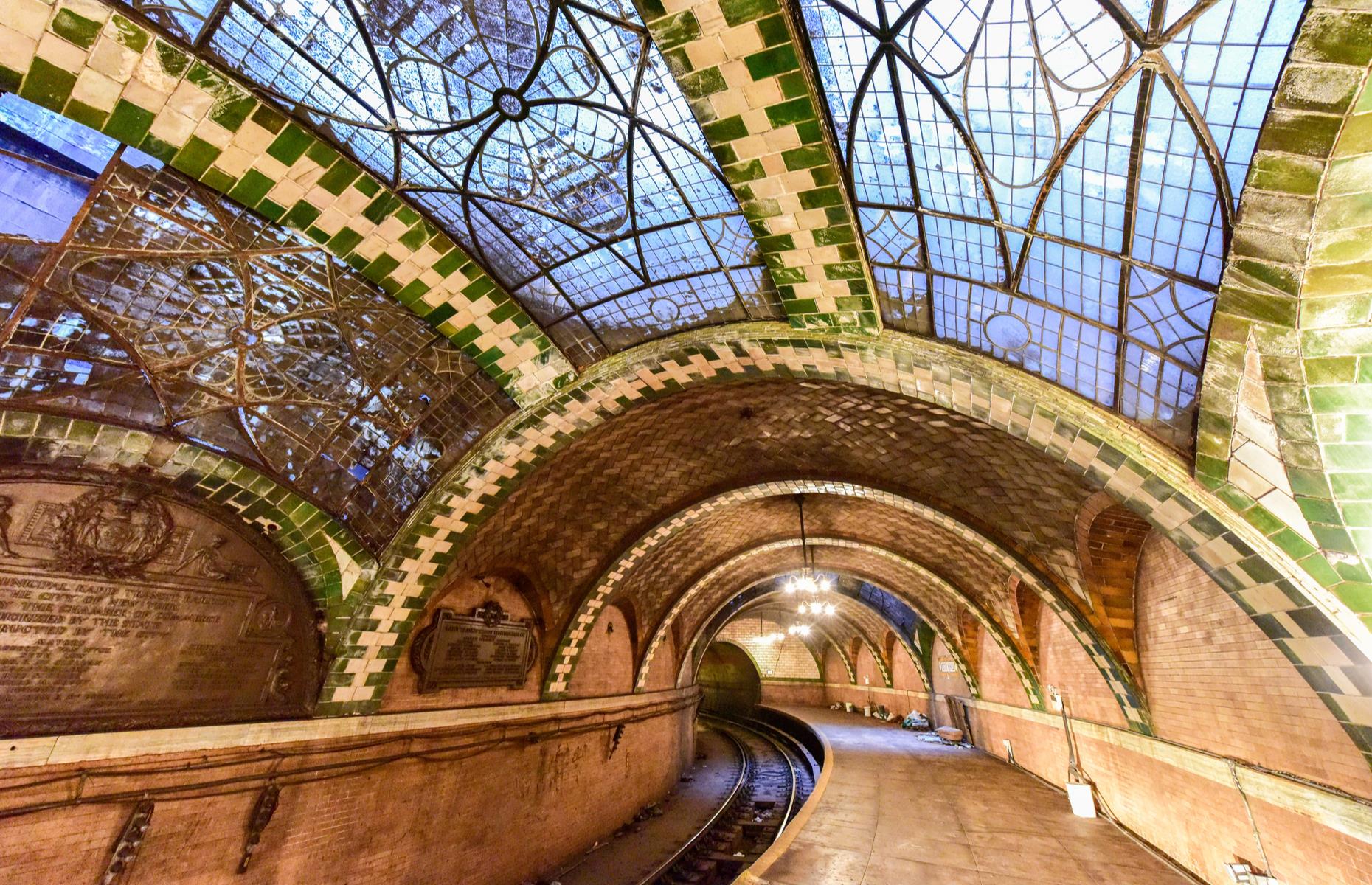 America's epic underground world
America's cities and scenery may be spectacular, but have you ever thought about what lies beneath? From labyrinthine caves and hidden towns to subterranean hot springs, we bring you some of the most awe-inspiring underground experiences in the USA. Note that some attractions may be closed due to COVID-19 – always check for updates on individual spots and see state advisories before traveling.
Greenbrier Bunker, West Virginia
Hidden beneath the West Virginia wing of the Greenbrier resort, behind 18-ton blast-proof doors, is the Greenbrier bunker. It was built as a top-secret project in the late 1960s, to safeguard the US Senate in the event of nuclear war. Designed to house 1,100 people, the two-story building has bedrooms kitted out with bunk beds, decontamination showers and its own power plant.
City Market Catacombs, Indiana
Delve beneath the buzzing cafés of City Market in Indianapolis and you'll find an eerily quiet network of catacombs, stretching for 22,000 square feet (2,044sqm). The limestone and brick arches and pillars were originally the basement of Tomlinson Hall, a vast municipal building that was demolished after a fire in 1958. Note that due to COVID-19, organized tours are limited and subject to change.
Onondaga Cave, Missouri
Deep in the belly of Onondaga Cave State Park sits Onondaga Cave, a subterranean world of spectacular stalactites and lofty stalagmites. The cave system includes the Lily Pad room, so-named for its lily-like calcite deposits, resting gently on a crystal-clear pool. The cave is currently closed due to COVID-19; check the website for updates.
Dinosaur Caves, California
The San Luis Obispo County stretch of the Californian coast is home to a world of grottoes, arches, rock gardens and caves. It's possible to explore their watery depths on an excursion – some of the caves run up to 30-feet (9m) deep. There are seals, otters and dolphins around too.
Old Sacramento Underground, California
In 1861, Sacramento was hit by 45 days of powerful Pacific storms, which caused the rivers to surge through the town, sweeping thousands to their deaths. Instead of deserting their hometown, locals spent 15 years slowly raising the streets and houses by nine feet (2.7m). The Sacramento History Museum usually runs tours around some of the abandoned basements, alleyways and underground streets, but they're currently suspended due to COVID-19 (this photo was taken before the pandemic). Live virtual tours are occasionally available via the website.
Inner Space Caverns, Texas
The Texas Highway Department stumbled across Inner Space Cavern in 1963, when drilling through rock to test if it could support an overpass. When their drill fell through the roof of the Discovery Cave, they realized they were above a vast subterranean network of chambers, with sharp stalagmites, still pools and even coral (this was once the ocean floor).
Indiana Caverns, Indiana
The Binkley Cave system opened to public in 2013 as Indian Caverns and holds the title of the longest cave in Indiana, and in the top 10 longest caves in America. Activities on offer include cave tours and kayaking on a subterranean river (look out for cave crayfish). Take a look at America's most stunning natural wonders.
Wetherill Mesa, Colorado
Tucked beneath overhanging cliffs in Mesa Verde National Park are around 600 sandstone cliff dwellings, dating back some 820 years. These ancient villages were built by Ancestral Pueblo Indians who farmed the land above. You can usually access the unique structures in the Wetherill Mesa part of the park via self-guided or ranger-led tours but this area is currently closed; check the National Park website for updates.
Valley of Fire cave, Nevada
This rusty red cavern is only four-foot (1.2m) wide and deep, but its vibrant color and otherworldly rock formations certainly pack a punch. Tucked away down a dirt track in Nevada's Valley of Fire State Park, the sandstone rock has slowly been eroded by wind, forming the Windstone Arch and alien-like shapes. If you want to see it for yourself, check the GPS co-ordinates as it isn't easy to find.
Seattle Underground City, Washington
When a fire razed Seattle to the ground in 1889, the city was rebuilt one story higher to lift it out of the boggy land. Roads were filled in and raised, and buildings reconstructed so their ground floors became basements. New pavements then bridged the gap between the raised roads and first floor entrances, leaving tunnels below. You can usually explore these subterranean passageways on a guided tour, taking in shop façades, bank vaults and even a toilet, but they're currently suspended. Check social media for details.
Mammoth Cave, Kentucky
Called mammoth for a reason, this labyrinthine network of caves within Mammoth Cave National Park has more than 405 miles (652km) of mapped passages, making it the longest system in the world. You can explore 10 miles (16km) of tunnels by guided hike and the formations are staggering – admire Frozen Niagara which looks just like a waterfall sculpted out of rock. The caves are also home to albino shrimps, cave fish and several endangered bat species. It's highly recommended to book in advance due to reduced capacity, in response to COVID-19.
Strataca, Kansas
If you loathe elevators, you might not relish the 90-second descent into Strataca, an underground salt mine museum – but it's worth the ride. The elevator takes visitors 640 feet (195m) down into the vast mined-out area. Here, you'll see giant salt rocks, learn about mining through the ages and take a train ride through areas that were actively mined in the 1950s. A tram will take you deeper, if you dare, even turning off the lights for a few seconds so you can experience true darkness.
Luray Caverns, Virginia
Buried on the fringes of Shenandoah National Park, Luray Caverns is hard to beat for its staggering scale. You'll find epic chambers with ceilings over 10 stories high, as well as crystalline pools such as Dream Lake, which has a surface so glassy it perfectly mirrors the stalactites above. There's also the legendary Great Stalacpipe Organ, which can play Beethoven's Moonlight Sonata by using rubber mallets to strike 37 stalactites of varying sizes.
Antelope Canyon, Arizona
With its rolling waves of vibrant red rock, Antelope Canyon looks like it could belong on Mars. Eerie beams of daylight beam through from above and cast shadows on the dusty canyon floor. The sandstone walls, which tower up to 100-feet (30.5m) high, have been sculpted into their wave-like shapes by the wind over millions of years. Usually the canyon can only be visited on a guided tour as it's located within the Navajo Nation but access is currently closed due to COVID-19. Check out these stunning images of the world's most beautiful canyons.
The Edison, California
What do you do with the basement that housed Los Angeles' first power plant? You turn it into a bar of course, keeping the turbine steam generators and utility tunnels as a feature. Enter The Edison, one of the hottest spots in downtown LA, legendary for its cocktails and fizzing burlesque shows.
Carlsbad Caverns, New Mexico
Over 119 caves make up New Mexico's Carlsbad Caverns. Within this vast cave network, 750-feet (229m) deep underground, is the so-called Big Room, a chamber so huge it could hold over six football pitches. The caves are home to half a million bats who can be seen swirling out into the night sky at dusk. Entry tickets are currently limited due to COVID-19 and available on a first-come, first-serve basis.
Lockport Cave, New York
It took nearly 15 painstaking years for workers to blast this 2,000-foot (610m) man-made cave out of solid rock. Created in the 1850s underneath the city of Lockport in New York, the chamber was designed to supply water from the Erie Canal to local industries. The underground boat ride has currently been replaced with a walking tour due to COVID-19 social distancing restrictions. Take a look at the strangest sights in America's biggest cities.
Butte underground city, Montana
Hiding beneath Butte, Montana is a deserted secret world, including a barber, shoe shops, a prison and the Rookwood Speakeasy, a hidden bar from Prohibition days. These are well-preserved relics from the early 20th century, when mining was at its height and the population swelled to around 100,000. Space was at a premium so people started using underground areas connected by tunnels. Today, you can usually visit on a subterranean tour.
Lehman Caves, Nevada
Over millions of years, subterranean streams dissolved the limestone rock to form this spectacular cave system in Nevada's Great Basin National Park. During Prohibition it was used as a secret speakeasy but now the attraction is the thousands of delicate columns, hollow stalactites (known as soda straws) and needle-like crystals. Look out for "cave popcorn", formed from small lumps of calcite. It looks surprisingly like the real thing. Tours are currently suspended due to COVID-19 (check the website for updates) but there's a virtual tour online.
Homestead Crater, Utah
This geothermal spring in Utah is buried within a dome-shaped limestone rock. Here, you can swim, snorkel and scuba dive in the blue, bath-like water (it's 95°F/35°C). For divers, the charm isn't the marine life (there is none), but the experience of diving down to 45 feet (13.7m) without the need for a wetsuit.
Marvel Cave, Missouri
In the 19th century, hopeful miners explored this cavern in Branson, Missouri on a quest for silver. Instead, they discovered bat dung so they set up a lucrative operation, selling it for fertilizer. Down some 600 steps, there are waterfalls and the epic Cathedral room, big enough to house the Statue of Liberty. Marvel Cave is part of theme park Silver Dollar City. This attraction is currently closed due to COVID-19; check the website for updates.
Wind Cave National Park, South Dakota
Deep under the South Dakota grasslands is Wind Cave, one of the world's longest cave networks. Here, the oldest rock formations date back some 310 million years and powerful winds blast in and out of the cavern mouth, causing a whistling noise. To date, over 123 miles (198km) of rocky passages have been explored and six lakes discovered. Here the big draw is boxwork, where calcite forms in an intricate honeycomb pattern. Cave access is currently closed due to elevator repairs; check the website for updates.
Ruby Falls, Tennessee
Ruby Falls is hidden 1,120 feet (341m) inside Tennessee's Lookout Mountain. This cascade of water tumbles 145 feet (44m) into a limestone cave, against the backdrop of music and illuminated by colorful lights. Guided tours take you on the underground walk to the falls and, if bright lights and music aren't your thing, there are limited spots available on evening tours, where the walk and falls are lit by lanterns.
Mega Zips, Kentucky
Louisville Mega Cavern is actually a vast 100-acre limestone quarry, hollowed out by blasting when it was mined in the mid-20th century. Today, it houses Mega Zips which boasts the title of the world's only fully underground zip line course. Get your blood pumping as you slide through the air, reaching heights of up to 70 feet (21m). Discover the world's most incredible underground attractions.
Emerald Cave, Arizona
The unspoiled Black Canyon is just a 45-minute drive from the bright lights of Las Vegas. Emerald Cave is the highlight here, with its vivid green sparkling water. Visitors can typically kayak through the still waters of the cove, then paddle out of the glare of the sun and into the caves that burrow into the cliff face. These are America's most stunning lakes.
City Hall subway station, New York
With its leaded skylights, vaulted tile ceiling and chandeliers, the abandoned City Hall subway station makes you wonder why other stations have to look so functional. City Hall opened in 1904 but closed in 1945 due to short platforms. New York Transit Museum usually runs regular tours of the station but they have been temporarily suspended due to COVID-19; check the website for updates. Take a look at more amazing abandoned subway stations around the world.
Source: Read Full Article