An insider's guide to the top 13 things to do in Las Vegas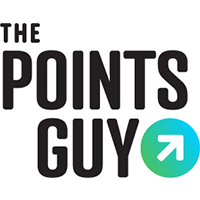 When Las Vegas comes up in conversation, most people think of Sin City: Bright lights, smoke-hazy casinos full of gamblers downing free drinks, diners feasting on decadent buffets and onlookers dazzled by jaw-dropping shows.
For more destination guides, dream trips and more sign up for our newsletter here.
But this remarkable city wrested from the barren desert of Nevada has much more to offer beyond its party reputation. Nature lovers can revel in the local wonders, such as national parks, preserves and other outdoorsy locations. Adventurists can even visit the Grand Canyon — by helicopter.
Related:
Everything you need to know about getting to Las Vegas
Las Vegas sets fixed rates for taxis between the airport and the Strip
Getting to Las Vegas is a breeze from anywhere within the continental United States, and surprisingly easy as well from many international destinations. Most major airlines frequently offer discounted flight deals throughout the year. Furthermore, city authorities set fixed rates for taxis between the airport and the Las Vegas Strip, so visitors no longer have to worry about price gouging between the airport and their hotels.
Related: Here's what we know about a reopened Las Vegas
Las Vegas is both a destination and an experience, so the list below is a starting point both for activities to do, as well as for places to visit.
In This Post
Stroll down the Las Vegas Strip
You can't come to Vegas and not at least drive down this world-famous boulevard of sparkling lights and outsized entertainment. There are dozens of iconic attractions and sights such as the famous Eiffel Tower replica over the Paris Hotel; the fully functional roller coaster built into New York New York; the whimsical turrets of the castled Excalibur Hotel; the pyramid-esque Luxor Hotel; the High Roller Ferris wheel at The LINQ; and the needle spire of the Stratosphere, which offers a bird's-eye view of the city in case you missed it on your flight in to Vegas.
Pro tips:
Status-match your elite status for greater perks and upgrades in Las Vegas
Check sites like Groupon for discounts on tickets and other experiences. 
If you just want to experience the highlights in a few hours, here are a few main sights to look for:
The Bellagio Fountains
The Bellagio Fountains and their musical displays are one of the most iconic sights on the Las Vegas Strip. You won't need to enter any buildings to see this free show of fountain sprays perfectly choreographed to music.
Show up a few minutes early to pick out a prime spot in front of the Bellagio along the sidewalk before the marvelous display begins. The magic begins every 30 minutes, from 3 to 7 p.m. Monday through Friday, and every 15 minutes from 7 p.m. to midnight. On weekends and holidays, shows take place every 30 minutes from noon to 7 p.m., and every 15 minutes from 7 p.m. to midnight.
The Chihuly Gardens
If the desert sun is too much to bear, head inside the Bellagio Resort to view the colorful flora and fauna, both natural and of the glass-blown variety, within the Chihuly Gardens past the Bellagio foyer. The permanent installation titled Fiori di Como is one of Dave Chihuly's most famous works, and will transport you away from the bustling casino into another world.
The gondolas at the Venetian
Venice is one of the most romantic destinations in the world. But with borders to Europe closed for some time to come, lovers can scratch their travel itch by visiting the canals surrounding the Venetian Hotel.
If you squint your eyes just a tiny bit — or down an extra piña colada — it's easy to imagine yourself back in Italy. Gondola rides begin at $29 per person on weekdays starting at 9:30 a.m. indoors or 10:30 a.m. outdoors. Or if you just want to watch, time your visit to coincide with the twice-daily Gondolier March, when a merry band of gondoliers marches down the waterfront, singing in unison. Start at the gondola turn-around in the Grand Canal Shoppes each day at 9:50 a.m. and 4:20 p.m. to see the gondoliers in action.
Wine and dine throughout Vegas
The Las Vegas scene can hold its own against any of the world's greatest culinary cities. This global destination has attracted many of the best chefs worldwide, as well as some of the richest and most discerning clientele. As a result, you can have fresh sashimi flown in straight from Japan; sample some of the finest beef in the world; stuff yourself at your choice of dozens of buffets offering caviar, crab legs and lobster; and sip an aged bourbon with a good Cuban cigar, all within a span of a few hours.
Related: These are the best credit cards for dining and restaurants in 2021
There are too many individual gems to list in this guide, but here are a few tips for maximizing your sense of taste in Sin City:
Plan ahead and book ahead. Many restaurants require reservations weeks or even months in advance, especially for larger parties.
The Strip isn't the only place to get a jaw-dropping meal. Las Vegas boasts hundreds of noteworthy eateries in the areas surrounding the tourist hotspots, some of which rival Michelin-star eateries in other cities.
Don't forget to use a credit card that earns bonus points on restaurant spend.
If you hold a premium credit card such as The Platinum Card® from American Express, you can ask your concierge to help you secure a last-minute reservation
Shop 'til you drop on the Strip
You'd be hard-pressed to find any destination that so beautifully entices you to drop big cash. Gambling-averse visitors can get something tangible for their money by browsing through all the shops that Las Vegas has to offer, from the designer names in the Bellagio corridors to Sephora and Forever21 on the Strip itself.
Gallery: 10 Swoon-worthy Honeymoon Destinations That Won't Break the Bank (Travel + Leisure)
Don't forget to use a card that offers good returns on everyday spending, and check for Amex or Chase offers before you purchase.
Enjoy a show — or two or three
As with many other aspects of this storied city, the show scene in Las Vegas rivals that of London or New York. You can find anything from Broadway to Cirque du Soleil to individual musical and magical talent. Once again, work with your hotel or credit card concierges to figure out your options and purchase tickets.
Wander down historic Fremont Street
Before the Strip, there was — and still is — Fremont Street. This stretch of Vegas is the original Las Vegas Boulevard but also goes by the moniker of Glitter Gulch because of the neon signs, twinkling lights and flashing marquees as far as the eye can see. If you're short on time, hop on the SlotZilla zip line for a quick peek through Fremont — literally. If you have time to browse, check out the light shows, antiques, breweries, toys, dancing, fish and so much more. And if you prefer a bit of history and culture with your gambling, Fremont Street hotels are nothing to sneeze at.
Swim with sharks in the desert
Believe it or not, you can marvel over these ocean creatures in one of the driest places on earth — not just in one, but two spots in Las Vegas.
Mandalay Bay
The Mandalay Bay Resort boasts more than 2,000 aquatic animals in its massive Shark Reef Aquarium including green turtles, more than 30 different exotic sharks as well as rays. Dives, stingray interactions and shark or turtle feedings have temporarily been suspended due to the coronavirus pandemic, but visitors can still walk through the aquarium from $20 per person.
Golden Nugget
The $30 million aquatic installation at the Golden Nugget is really more of an epic pool experience than a strict aquarium visit. But guests can slide through the 200,000-gallon shark tank for a glimpse of five different species, or participate in a shark tank tour for an informative, educational look at the fascinating lives of these underwater predators. Giant fish not your thing? Guests can see the tank from their cabanas or directly from their own chlorinated pools — no interaction required.
Razzle and dazzle at the Neon Museum
The Neon Museum offers a quirky experience for visitors who enjoy a touch of whimsy. Located just north of the Las Vegas Strip, this destination is rife with history, color, and vintage paraphernalia. The Neon Boneyard Main Collection features more than 200 vintage neon signs, each with their own unique backstory and Vegas-based history. Some signs still light up, while others are unlit in the daytime but illuminated by ground lighting after dark. The museum also offers rotating exhibits with special themes throughout the year.
The Neon Boneyard is accessible to the public from 2 p.m. until 10 p.m. on most days. Tickets are released a month in advance, and cost $16 per person.
Elope in Sin City
They say that when you know, you know. (They also say that what happens in Vegas stays in Vegas.)
Lovers on a lark can tie the knot for just $60 in exchange for the signature of a licensed officiant at the iconic Elvis Chapel just north of the Las Vegas strip, or shell out for a $4,000 helicopter package to say "I do" against the breathtaking backdrop of the Grand Canyon.
But getting married in Vegas — or celebrating after the fact — can also be classy. Summer Hull, TPG's Director of Content, shared her favorite secret honeymoon hideaway hotel: The Skylofts, a 51-room luxury property hidden atop the MGM Grand in plain sight.
Take a helicopter tour to the Grand Canyon or Hoover Dam
Speaking of helicopter rides, the majestic Grand Canyon is just a whirlygig adventure away. Since the Grand Canyon is in Arizona, many travelers often don't realize how close Las Vegas is to this national landmark. But many big Las Vegas hotels partner with local helicopter tour companies to offer round-trip transportation between hotel and helipad.
Grand Canyon flyover tours typically take three to four hours at a starting price of $270 per person before fees and optional gratuity. If you'd like to walk the Canyon without hiking your way in, you can chopper your way in from $350 per person and around four to five hours of your time.
Hands up, Bottoms up at the Mob Museum
The Mob Museum near historic Fremont Street pays homage to the history of organized crime in America, as well as crim's larger-than-life impact on American society, cinema, and pop culture.
The museum is actually a nonprofit which boasts multilevel exhibits. When you're done exploring and learning, wander down to the basement speakeasy to sample authentic pre-Prohibition cocktails. Tickets begin just under $30 per person for non-Nevada residents, and 1920s-era attire is highly encouraged.
Soar through the skies in a hot air balloon
If you love the glorious balloon sunrise photos from destinations like Cappadocia but have no desire to trek all the way to Turkey, you'll be very happy to hear that you can simulate the experience in Las Vegas. You'll have views for days, whether you're looking at the bustle of a city that never sleeps, or taking in the stark beauty of the desert.
Coordination is easy with Las Vegas hotels: Many tour companies offer full-service packages that include hotel pickup and transport to the takeoff site, with add-ons available such as brunch, private tours, and even a photographer or wedding officiant. Prices begin at $149 per person for a shared balloon or private packages from $675.
Hike through Red Rock Canyon
Photographers and outdoor enthusiasts will be enchanted by the stunning crags of the eponymously named Red Rock Canyon. Located just 15 miles west of Las Vegas, the natural rock formations offer many trails that are relatively easy to summit. (If you aren't big on hiking, you can cruise through the 13-mile route on four wheels instead.
You can either hail an Uber to Red Rock Canyon or rent a car for the day. If you want to hike, a car rental is a good idea even if it's just for a few hours. Cellphone reception can be spotty outside city limits, and coordinating a successful pick-up can be tricky.
Red Rock Canyon entry fees are $15 per vehicle, or $5 per person if you're entering on foot.
Seek solitude in the ghost town of Nelson
This sleepy little destination hasn't always had such an uninspired name. This historic destination actually has a far more legendary story: Back in 1775, Spaniards discovered gold in the region now called Eldorado Canyon — Spanish for "the golden." Over the next century and a half, the resulting mine developed a reputation both for its bounty of precious metals and for the wanton murders spawned by sudden wealth.
Today, the abandoned former mine is popular with history lovers fascinated by a unique side of Nevada's history. Located 25 miles southwest of Las Vegas off Highway 95, many of Nelson's original buildings are still standing, as are vintage gas pumps, abandoned vehicles, and other memorabilia from days gone by.
Featured photo by Chris Sattlberger/Getty Images.
SPONSORED: With states reopening, enjoying a meal from a restaurant no longer just means curbside pickup.
And when you do spend on dining, you should use a credit card that will maximize your rewards and potentially even score special discounts. Thanks to temporary card bonuses and changes due to coronavirus, you may even be able to score a meal at your favorite restaurant for free. 
These are the best credit cards for dining out, taking out, and ordering in to maximize every meal purchase.
—
Editorial Disclaimer: Opinions expressed here are the author's alone, not those of any bank, credit card issuer, airlines or hotel chain, and have not been reviewed, approved or otherwise endorsed by any of these entities.
Source: Read Full Article