Another major airline is blocking middle seats — but there's a catch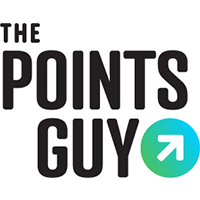 For months now, airlines have touted their cleanliness and sanitation protocols.
At the onset of the pandemic, it was about blocking seats for extra space onboard. However, airlines have mostly abandoned this safety (and marketing) tactic as we entered 2021. Delta remains the only airline blocking all middle seats through March 30, 2021.
But Delta isn't the only airline providing an empty adjacent seat. For one carrier, the middle seat is empty — as long as you're sitting in a certain section of the plane.
That's right, Alaska Airlines isn't selling middle seats exclusively in Premium Class (extra-legroom economy). Here's how the Seattle-based carrier is taking a unique approach to seat blocking through May — and why elites may want to decline a first-class upgrade. 
For more TPG travel news and advice delivered each morning to your inbox, sign up for our free daily newsletter.
In This Post
A blocked middle seat — but not for all
On most of its planes, Alaska sells an extra-legroom economy seat that they dub "Premium Class." It's akin to American's Main Cabin Extra, Delta's Comfort+ and United's Economy Plus.
On Alaska flights, the perks typically include up to four extra inches of legroom, a complimentary alcoholic beverage and priority boarding. However, there's another added benefit on all Boeing and Airbus aircraft through May 31, 2021: A blocked middle seat.
Related: How airlines are keeping passengers safe
On aircraft that do not have middle seats (such as the Embraer E-175), Alaska says that this extra-legroom section will not have additional seats left open.
A seat in Premium class ranges in cost depending on the length of a flight. Alaska says upgrades start as low as $9, with some transcontinental flights more than $100. Elites get complimentary upgrades as long as you're not on a Saver (basic economy) ticket. More on that below.
Empty middle seats are a fantastic perk, no matter how you slice it. Alaska says this is a "pilot program" as service levels remain reduced onboard.
Video: Boeing's 737 Max just completed its first commercial flight—Here's what it looked like (CNBC)
Trading Nation: Energy is the top performing sector in 2021 so far, but can it continue?

CNBC


How dieting became a $71 billion industry, from Atkins and Paleo to Noom

CNBC


'I feel betrayed' — Ken Langone on fallout from U.S. Capitol breach

CNBC


Apple computers with its new M1 chip are getting rave reviews

CNBC


Intel CEO Bob Swan to step down effective Feb. 15: Sources

CNBC


Here's what investors need to know ahead of Affirm's IPO

CNBC


How consumer spending could fuel markets in 2021

CNBC


As e-commerce sales surge, a trader picks favorite derivate play

CNBC


Target's holiday sales rose 17%, e-commerce sales more than doubled

CNBC


Goldman Sachs' chief economist shares his short-term market outlook

CNBC


U.S. Treasury yields 'to pause for breath' as markets face a difficult quarter, strategist says

CNBC


Two EV pros on whether the sector is overvalued

CNBC


Why is poverty rising in Japan?

CNBC


How anti-vaccine sentiment could be tackled in Europe

CNBC


What new Covid strains mean for available vaccines and treatments

CNBC


Here's a look at the ultra-cold freezers needed to store Covid vaccines

CNBC


Trading Nation: Energy is the top performing sector in 2021 so far, but can it continue?
Mark Tepper, Strategic Wealth Partners, and Gina Sanchez of Chantico Global and Lido Advisors, discuss whether the energy rally can continue with Morgan Brennan.


CNBC



How dieting became a $71 billion industry, from Atkins and Paleo to Noom
If you've told yourself,


CNBC



'I feel betrayed' — Ken Langone on fallout from U.S. Capitol breach
Ken Langone, chairman of Invemed Associates and a founder of Home Depot, joined


CNBC

Related: Alaska frequent flyers have a lot to look forward to in 2021
First class could be full
However, while you may get an empty adjacent seat in extra-legroom economy, you likely won't get one in first class.
That's because Alaska is selling the rest of its economy and first-class cabin to full capacity. (There may be some instances of blocked passenger seats near flight attendant jump seats.)
That means if you want the greatest distance between you and the closest passenger, you may want to consider sitting in Premium Class as opposed to first class or regular economy.
You get most of the same perks in extra-legroom economy as you would in first class, including beer and wine and a fruit and cheese platter (for flights over 1,100 miles). However, Premium Class does not receive the snack basket or any option for sandwiches served in first class. And of course, you get a narrower seat and less recline than in first.
All in all, though, service has been reduced for all cabins, so you're not missing out on much.
Related: Airline coronavirus change and cancellation policies: A complete list of major carriers
Why it matters for elites
Alaska elites — MVPs, MVP Golds and MVP Gold 75ks — are eligible for complimentary upgrades to both Premium Class and first class on all fares (except for Saver).
By sitting in Premium Class, you'll likely have more elbow space and decreased person-to-person interactions as compared to first. If that's of importance, you should consider paying up for one of those seats outright.
Additionally, you can remove the checkmark on the "upgrade to first class if available" option at checkout (or in your Mileage Plan account settings).
For shorter flights where I'm traveling alone, I would certainly prefer to sit anywhere onboard where there's a guarantee of an adjacent empty seat.
Related: Why TPG's Summer Hull declined first class upgrades during the pandemic
When a flight is full or relatively full, first class offers more built-in space and separation from nearby passengers. And a seat in the last row of first class may alleviate concern about passenger interaction.
However, in the cases where first and standard economy may have every seat occupied, those in Premium Class will at least have an empty middle seat. That guarantee is a welcome perk some passengers, such as myself, may prefer.
All of this is particularly relevant if you have to fly now during the pandemic. It pays to monitor the seat map in the days and hours before the time of your flight's departure to determine if your flight will be full.
Related: You can now earn up to 65,000 miles with the latest Alaska card offer
Bottom line
Alaska is giving Premium Class passengers an empty middle seat as a published perk through May 31, 2021. It may make sense to book this cabin if more space between you and nearby passengers is of paramount concern.
For Alaska elites, that means you'll want to even more closely monitor the seat map to decide if an upgrade to first class is worth it — especially if you want the guarantee of a few extra inches of breathing (and elbow) room.
Featured photo courtesy of Alaska Airlines.
SPONSORED: With states reopening, enjoying a meal from a restaurant no longer just means curbside pickup.
And when you do spend on dining, you should use a credit card that will maximize your rewards and potentially even score special discounts. Thanks to temporary card bonuses and changes due to coronavirus, you may even be able to score a meal at your favorite restaurant for free. 
These are the best credit cards for dining out, taking out, and ordering in to maximize every meal purchase.
—
Editorial Disclaimer: Opinions expressed here are the author's alone, not those of any bank, credit card issuer, airlines or hotel chain, and have not been reviewed, approved or otherwise endorsed by any of these entities.
Source: Read Full Article