British Airways Brings Michelin-starred Meals to Its Economy Class Menu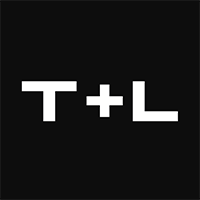 Just because you're seated in economy doesn't mean you can't live the first-class lifestyle. 
British Airways has introduced new menu options for economy class passengers, created by Michelin-starred chef Tom Kerridge. 
The new Speedbird Café menu includes British classics, like warm steak and ale pie, as well as items with international flair, such as a spiced cauliflower tortilla wrap. Add on a pint of lager or a classic gin and tonic, and flying British Airways is nearly as delicious as stopping into a highly rated gastropub. 
"Britain is known all over the world for the quality of its meat, and so these pies will be like ambassadors for British cuisine, with proper, glazed pastry and oozing with flavor," Kerridge said in a statement. "And the sandwiches will have a lot of crunch and punch. They'll be substantial, too."
Kerridge is a master of British cuisine. His pub, The Hand & Flowers, is located in the town of Marlow and was the first in the U.K. to be awarded two Michelin stars. 
If you're opting for the British fare at 40,000 feet, you'll have to plan in advance, though. British Airways is only offering the menu as a preorder option. Passengers must order their meals online at least 12 hours before departure, in order to ensure that their choice is in stock and to reduce onboard waste. 
The menu is available to passengers flying British Airways' Euro Traveller (short-haul economy) routes. 
In addition to new meal options, passengers in Euro Traveller will have access to a new Wi-Fi rollout across the fleet, as well as the option to preorder duty-free items and have them delivered to their seats through the airline's High Life Shop. Passengers who do not order from the Speedbird Cafe will receive a bottle of water and a snack, such as a breakfast bar or pack of chips. 
Cailey Rizzo is a contributing writer for Travel + Leisure, currently based in Brooklyn. You can find her on Twitter, Instagram, or at caileyrizzo.com.
Source: Read Full Article