British Airways to Use VeriFly Mobile Health Passport for Flights From London to the U.S.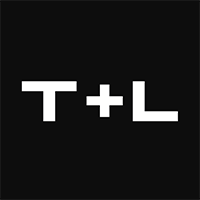 British Airways will start using health passports on flights from London to the United States this week, joining several other carriers around the world that have implemented a digital verification system even as international travel remains severely limited.
Starting Feb. 4, British Airways customers will be able to upload their COVID-19 test results and any required travel documentation to the VeriFLY mobile app before arriving at the airport, according to the carrier. Travelers who use the app will then be "fast-tracked" and directed to designated check-in desks.
Load Error
"Although flying is currently restricted, it is essential we do as much as we can now to help those who are eligible to fly and prepare to help our customers navigate the complexities around changing global entry requirements when the world re-opens," Sean Doyle, British Airways' CEO, said in a statement. "We remain focused and committed to finding user-friendly, evidence-based solutions to make journeys as seamless [as] they can be. Through these trials, we hope to provide travellers and governments on both sides of the Atlantic with the tools and the reassurance they need to make safe travel possible."
The trial will initially be available on British Airways flights from London to New York's John F. Kennedy International Airport, Los Angeles, San Francisco, Boston, Chicago, Dallas, Miami, Washington, Houston, and Seattle. Eventually, the airline said it expects to expand the program to flights from the U.S. to the UK.
Video: Boeing 737 MAX cleared for return – EU regulators (Reuters)
Stocks slide on retail trading frenzy jitters

Reuters


Novavax appears effective against UK variant

Reuters


Wall Street rebounds as earnings heat up

Reuters


People 'fell out': Witness on deadly GA nitrogen leak

Reuters


GM to end gas-powered vehicles by 2035

Reuters


Frenzied trading could be sign of market top: CIO

Reuters


American Airlines joins GameStop trading frenzy

Reuters


COVID-19 pummels U.S. economy in 2020

Reuters


Why regulators may scrutinize Reddit's GameStop gambit

Reuters


Toyota beats VW to become World's No.1 car seller

Reuters


Australia's Google plan unfeasible, says lawyer

Reuters


Tesla profits, deliveries disappoint Wall Street

Reuters


Apple, Facebook top Wall Street expectations

Reuters


Stocks post biggest drop in three months

Reuters


Powell: nothing more important to economy than vaccine

Reuters


Regulators must act on GameStop trade: advisor

Reuters


Stocks slide on retail trading frenzy jitters
European stocks fell more than 1% on Friday, tracking declines in Asian and U.S. equity markets on caution around a retail trading frenzy that gripped Wall Street this week. Ciara Lee reports


Reuters



Novavax appears effective against UK variant
Novavax says its coronavirus vaccine was 89.3% effective in preventing COVID-19 in a trial conducted in the United Kingdom, and was nearly as effective in protecting against the more highly contagious variant first discovered in the UK, according to a preliminary analysis. Ryan Brooks reports.


Reuters



Wall Street rebounds as earnings heat up
U.S. stocks closed higher on Thursday, bouncing back from sharp losses in the prior session, thanks to a broad rally. Fred Katayama reports.


Reuters

The app will be optional and travelers will still be able to bring their documentation with them to the check-in counter.
The trial follows a similar rollout of the VeriFLY mobile travel health passport by American Airlines, British Airways' oneworld partner.
Travel passports have been gaining in popularity even as President Joe Biden reinstated a ban on most travel from the UK, Europe, and Brazil, and cut off travel from South Africa. A new rule from the Centers for Disease Control and Prevention also went into effect, requiring international travelers coming to the U.S. to show proof of a negative COVID-19 viral test before boarding a flight.
For its part, CNN reported the UK plans to implement a 10-day hotel quarantine for all British citizens returning from a "high risk" country. Non-UK residents from certain countries, not including the U.S., will be denied entry.
The move comes several weeks after the UK suspended all travel corridors, which had previously allowed travelers from certain countries to enter England without the need to quarantine.
Alison Fox is a contributing writer for Travel Leisure. When she's not in New York City, she likes to spend her time at the beach or exploring new destinations and hopes to visit every country in the world. Follow her adventures on Instagram.
Source: Read Full Article