Chile is open to Americans, but there are new restrictions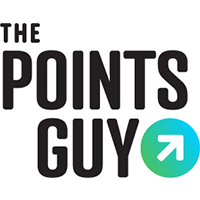 Editor's note: This post -originally published in November of 2020 was updated with new information on Jan. 12, 2021.
The South American country of Chile is opening back up to tourism, and Americans will be among those being welcomed back. Note that some regions will still remain closed to tourists. Quarantine was required for Americans who arrived prior to Dec. 7, but is no longer necessary with a negative COVID-19 test result.
In This Post
Chile reopening
Chile began reopening to tourists as part of a gradual reopening beginning Nov. 23.
Before traveling, visitors need to take the following steps:
From Jan.7 all travelers — nationals, residents, and tourists — must present a negative RT-PCR test, performed a maximum of 72 hours before boarding a flight.
Complete the online "Health Passport" declaration registration form beginning 48 hours before arrival
Fly into Arturo Merino Benitez Airport in Santiago (SCL)
Provide proof of health insurance that covers coronavirus
Quarantine for 10 days, for ALL guests who arrive, in addition to the mandatory 10-day quarantine from the time they enter the country or until they leave Chile (in case they stay for less than 10 days).
The Chilean government originally closed its borders to foreigners on March 18 and those permitted to return were subject to a two-week quarantine upon arrival, so this is a good step to allowing visitors again.
Related: A country-by-country guide to reopening in the Caribbean
What you need to know to visit Chile
If you're thinking of heading south to this beautiful country, note that some additional restrictions remain in place.
All tourists must agree to be monitored and accept contact tracing, and masks must be worn where directed. Travelers must follow local health guidance.
Note that parts of Chile are enforcing strict guidelines, including quarantines and evening curfews. Other regions are off-limits to tourists entirely. Regions that remain closed to tourism include Easter Island, and the Patagonia region. The latter is reported to be dealing with a surge in coronavirus cases, and has ordered lockdowns with strict curfews in some areas like the city of Punta Arenas. LATAM's flights between Santiago and Punta Arenas remain suspended until January at the earliest. You can find more information on which regions are open — and a hotspots map — here (site in Spanish).
Travelers will need to alert the Chilean government if they want to travel between regions. According to the U.S. embassy in Chile, travel to or from areas under quarantine requires a written authorization obtained from the local Chilean police. Travel between regions without mandatory quarantines still requires a written authorization and health certification. You'll need to visit this online portal or the nearest police station to follow this process.
The country also remains closed to cruise ships. There is hope, however, that the return of tourists could also mean an eventual restart to Antarctic cruising from Chile.
Some positive news though is that Chile became the first Latin Ameican country to trial a digital health pass for American Airlines customers. The airline and the Chilean government are partnering to offers customers access to VeriFLY,  a new app designed to make travelling between Miami and Chile easier by allowing customers to digitally store documentation and test results.
Related: A country-by-country guide to reopening borders around the world
What else to know about visiting Chile
Chile is still dealing with its own major outbreak of coronavirus, and many of its regions remain in lockdown. According to Johns Hopkins University, Chile has had more than 600,000 coronavirus cases.
Chile has also been plagued by social unrest for the last year. But the country also just agreed to ditch its Pinochet-era constitution and write a new one in a landslide election, so there's hope that the country is entering a period of relative calm. There will be a new presidential election in November, 2021.
Getting to Chile
Many airlines have resumed flights to Santiago (SCL). They include American Airlines, Delta Air Lines, and LATAM.
Related: Best ways to get to Chile on points and miles
I found flights to Santiago from Miami on American Airlines ranging from $650 to $1,001 in main cabin or $1,117-$1,466 for premium economy (on The Boeing 777 or The Boeing Dreamliner). Prices from Los Angeles and New York via Miami were similar.
Related: How Chile's new airport was built to survive even the worst quakes
The same flight using miles would cost you 87,000 American Airlines miles plus $47.55. Unfortunately, that's a AA "web special" fare, so be sure to know the rules and restrictions for those types of fares. The same flight in business would run you 345,000 miles (!) in business class or 107,000 miles in premium economy.  TPG reporter Chris Dong and I were both able to book business class flights to Santiago for just 83,000 AA miles and $53 back in April, so there are better deals available on this route.
Related: Dreaming of Patagonia
Delta resumes direct flights from Atlanta to Santiago in January. Prices from New York via Atlanta or direct from Atlanta were as low as $672 for basic economy or $911 for "Premium Select."  A mileage ticket in coach runs 50,000 Delta SkyMiles plus $53 in cash. Delta One would cost you 325,000 Delta miles plus $53.
Google Flights shows fares as low as $499 in January on mixed metal. United and Copa appear to be the cheapest option in the new year.
where to stay in Chile
There are a ton of great hotel options in Santiago. I checked dates in January and found great prices, which is to be expected in the age of coronavirus. There were more than 1,000 hotels available. There are plenty of high-end options including the Ritz-Carlton, Intercontinental, Mandarin Oriental, Marriott, Sheraton and many more. Most were well below $200 a night.
Related: Spending time in Santiago
One of the best deals I found was for $199 a night for the Ritz. If you want to use points, redemptions start at 50,000 Marriott Bonvoy points per night. There are ton of Marriott Bonvoy options in Santiago, though, beginning at $72 per night for the Four Points and going up to $223 per night for the W.
You could stay at the Courtyard Santiago Las Condes for as few as 12,500 Bonvoy points per night.
If you are a Hyatt fanatic, there are two options. The Hyatt Centric Las Condes is $105 a night or 15,000 World of Hyatt points. Or you could stay at the Hyatt Place in Vitacura for $85 a night or 8,000 points.
The Intercontinental didn't have a ton of availability, but I found a few nights for $111 or 10,000 IHG points and $62/night. The other IHG option is the Crowne Plaza for $86/night or 7,500 IHG points and $30/night if you want to use cash and points.
For Hilton fans, there's the DoubleTree Santiago Vitacura for 23,000 Hilton Honors points or $90/night in cash.
overview of visiting Chile
Americans are again welcome in Chile beginning Nov. 23, but I'm not in a rush. The required two-week quarantine ends on Dec. 7, but you'll still need to jump through a lot of hoops to visit. Coronavirus is still spreading, and the political situation remains fraught. But if you are an intrepid traveler, prices are good. For everyone else, the promise of a vaccine means we'll be back in Chile sooner rather than later.
Our state-by-state guide to American re-openings is here.
Featured photo by Jose Luis Stephens/Getty Images.
SPONSORED: With states reopening, enjoying a meal from a restaurant no longer just means curbside pickup.
And when you do spend on dining, you should use a credit card that will maximize your rewards and potentially even score special discounts. Thanks to temporary card bonuses and changes due to coronavirus, you may even be able to score a meal at your favorite restaurant for free. 
These are the best credit cards for dining out, taking out, and ordering in to maximize every meal purchase.
—
Editorial Disclaimer: Opinions expressed here are the author's alone, not those of any bank, credit card issuer, airlines or hotel chain, and have not been reviewed, approved or otherwise endorsed by any of these entities.
Source: Read Full Article