Could You Survive the 50 Scariest Haunted House Attractions in the U.S.?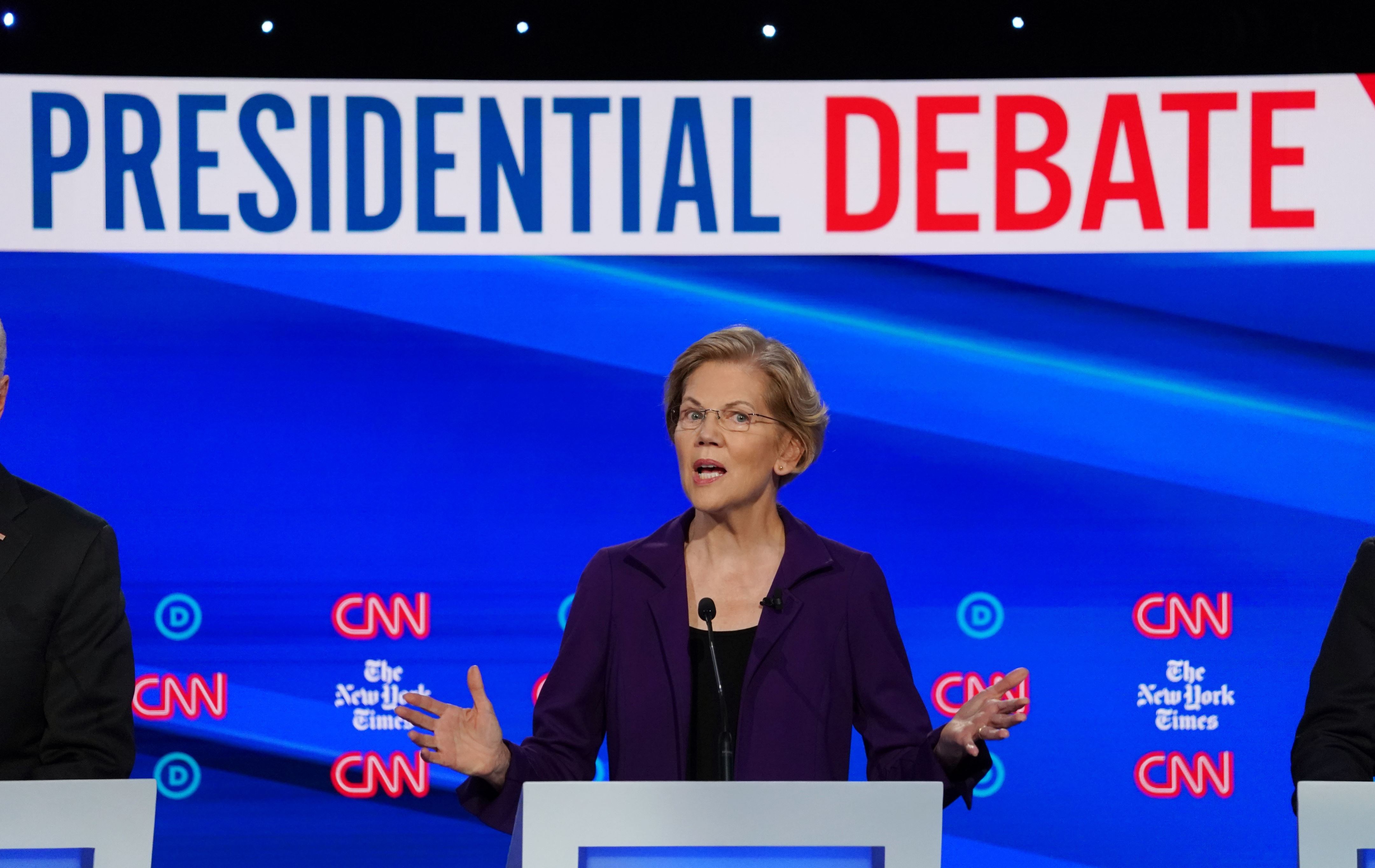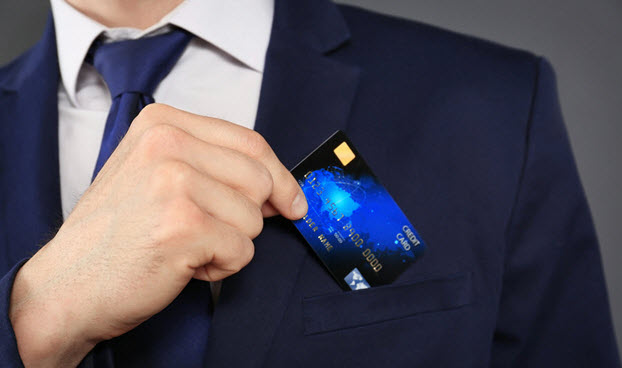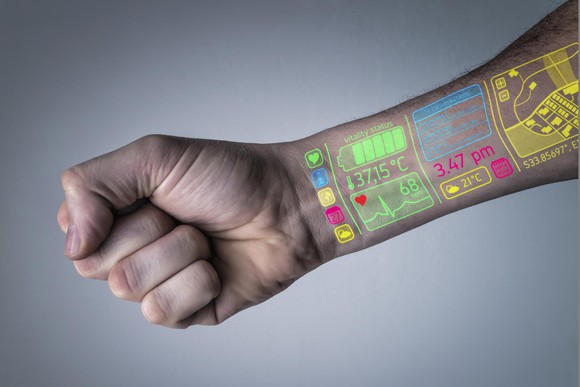 According to Haunt World, there were 4,000 haunted attractions in the U.S. during Halloween in 2016. Since then, the industry has continued to grow. While we're sure most of them will give you a fright, these haunted houses take scariness to a whole new level. Are you brave enough to make it through?
Alabama: McKamey Manor
Donation-based pricing
BUY NOW
What the majority of the population would consider a torture chamber rather than a haunted house, McKamey Manor is by far the scariest "haunted house" there is. It began in San Diego, and now has locations in Alabama and Tennessee, and not one person has made it through without asking for it to be over. The 30-page waiver you need to sign in order to participate gives Russ McKamey and his "team" the OK to shock you, submerge you in water, and even give you unwanted dental work, along with other disturbing things we'll save you from reading.
McKamey is currently under watch from locals — in both of his new locations — who want him out. The most disturbing part: He has over 27,000 people on the waiting list.
*WARNING: The site contains graphic images and links to even more graphic YouTube videos of the experience.*
More: The Best Halloween Animatronics to Make Your Own Haunted House
Alaska: Fright Nite Manor
$15 per ticket
BUY NOW
This haunted house is super popular in Anchorage, and it offers a 3D element. It's been haunting locals for more than three decades, so you know it must be good!
Arizona: AZ Field of Screams
from $20 per ticket
BUY NOW
Large corn mazes are just extra spooky at night. This Glendale haunted attraction will make you want to escape, but the question is … how?
Arkansas: Arkansas' Reaper Haunted House
$15 per ticket
BUY NOW
If you desire an extra-long haunt, Arkansas' Reaper Haunted House offers over 15,000 square feet of scares through 30 horrific scenes. It continues to be the top Arkansas haunted house, so you should check out why.
California: Knott's Scary Farm
from $42 per ticket
BUY NOW
Come check out Knott's Scary Farm, where the Southern California theme park Knott's Berry Farm has been transformed yearly (since the '70s!) into a haunted playground. Admission includes access to mazes, scare zones, shows, and thrill rides.
Colorado: Hellscream Haunts
from $20 per ticket
BUY NOW
At Colorado Springs' Hellscream Haunts, you can choose between the Hellscream Haunted House and the Sinister Haunted House. Each has a detailed story — in the first, a reporter gets stuck while covering a story, and in the second, there's a facility in which patients receive questionable treatment.
You can read more about each on the website. Choose your haunted path, and maybe you'll make it out.
Connecticut: Fright Haven
from $20 per ticket
BUY NOW
Experience a Victorian-era mansion spooked by bloodthirsty vampires, total darkness (and what's lurking in it), and a 3D carnival at Fright Haven in Stratford.
Delaware: Frightland
from $40 per ticket
BUY NOW
If one haunted house isn't enough for you, maybe take a trip to Frightland in Middletown, where you can experience eight haunted attractions. You can choose from Horror Hayride, Haunted Barn, Idalia Manor, Fear, The Attic, Ravenwood Cemetery, Zombie Town, and Zombie Prison.
Florida: Universal Orlando Halloween Horror Nights
from $63 per ticket
BUY NOW
For the TV and movie junkie who's also into horror and roller coasters, experience it together at Universal Halloween Horror Nights. You'll recognize the haunted house themes from American Horror Story to The Shining to Saw, and there are nine different houses to walk through, in addition to Universal's famed rides.
You may have seen staff from The Ellen DeGeneres Show get spooked at the California location in a viral video back in 2013.
Georgia: Netherworld Haunted House
from $23 per ticket
BUY NOW
You won't have to worry about these monsters touching you at Netherworld, but that doesn't mean you won't leave shaken to the core. The two houses for the 2017 season were Primal Scream and Mr. Grendel's Fun House of Horror, the latter of which involved terrifying clowns. We can't wait to see what 2018 has in store.
Hawaii: Haunted Plantation
from $15 per ticket
BUY NOW
For real haunted vibes, check out Hawaii's Haunted Plantation (that is, if you're lucky enough to live there). At this haunt, over 60 actors — as well as the spirits of Hawaii — will scare you. Can you handle it?
Idaho: Requiem Haunted House
from $15 per ticket
BUY NOW
Requiem is Idaho's top-rated haunted house for a reason: It features 7,000 square feet of horror, so there's plenty of haunting to be had here.
Illinois: 13th Floor Haunted House
from $33 per ticket
BUY NOW
This Chicago experience has two haunted houses in a 30,000-square-foot area: Cursed: Purgatory and Dead End District: Freakshow. Check out the chilling trailer for 13th Floor here.
Indiana: Indy Scream Park
from $20 per ticket
BUY NOW
As Indiana's scariest haunted house, Indy Scream Park touts six attractions for the bravest souls. If you want an extra-scary time, wear the glow sticks so the monsters can give you the VIP terror treatment.
Iowa: Scream Acres Park
from $20 per ticket
BUY NOW
Escape from zombies in a prison, monsters in a corn maze, clowns in a carnival, and spirits in a slaughterhouse at this Iowa park. Be sure to do the cornfield — it's a fan favorite.
Kansas: Field of Screams
from $20 per ticket
BUY NOW
Walk through the haunted Field of Screams … which is 30 minutes in the dark and being scared by actors and special effects. Reviewers say to splurge on the fast-pass ticket to avoid the line.
Kentucky: Sinister Tombs
from $12 per ticket
BUY NOW
This haunted house in Kentucky has been haunting locals in Eastview since 2001. The land also boasts a quarter-mile trail if you're feeling extra adventurous.
Louisiana: The 13th Gate
from $30 per ticket
BUY NOW
Thanks to the film industry's boom in Louisiana, the owners of this terrifying Baton Rouge haunted attraction have hired the best of the best when it comes to set design and makeup.
The walkthrough lasts 30 minutes as people make their way through 13 themed rooms seamlessly woven together. It involves claustrophobic cellars and a real snake-infested Louisiana swamp. No. No, thank you.
Maine: Destination Haunt
from $20 per ticket
BUY NOW
Destination Haunt, located in Maine, has several spooky attractions for guests to visit. Experience The Butcher, Buried Alive Cemetery, The Outdoor Maze, and The Clownhouse, to name a few.
Maryland: Field of Screams
from $20 per ticket
BUY NOW
Field of Screams Maryland (unaffiliated with Field of Screams Kansas!) has four haunting and horrific attractions for visitors: Haunted Trail, Trail of Terror, Slaughter Factory, and Hades Hayride. Check out the trailer here if you want a taste of the terror.
Massachusetts: Factory of Terror
from $16 per ticket
BUY NOW
The Factory of Terror, a Massachusetts institution, has locations in Fall River, Worcester, and West Warwick. Each location has five attractions where you'll definitely be scared throughout the night.
Michigan: Terrorfied Forest
from $10 per ticket
BUY NOW
At the Terrorfied Forest, you'll walk through trees in the dark, and something evil can pop out at you at any moment — and it will. There are 30 acres of this haunt dedicated solely to scaring you, so good luck if you choose to brave it yourself.
Minnesota: The Haunting Experience on Highway 61
from $16 per ticket
BUY NOW
For over three decades, the Haunting Experience on Highway 61 has been terrifying locals in Minnesota. Three "haunts" experiences are offered at this destination: the Hayride, Haunted House, and Cell Block 61. In the Haunted House, you'll find a skeleton eating fire.
Mississippi: Cedar Hill's Haunted Farm Trail of Terror
from $10 per ticket
BUY NOW
This "haunted house" is actually a spooky trail you walk through — if you can. You're not allowed to bring any flashlights on the trail, so don't think you can get out of it. Cedar Hill's Haunted Farm also hosts Haunted Hayride, Sensturbia, Zombie Paintball, a corn maize, and private fire pits.
Missouri: The Darkness
from $25 per ticket
BUY NOW
One of St. Louis' favorite haunted houses, The Darkness was completely renovated for the 2 Halloween season. It now includes more scenes, special effects, and an escape room. Come on a Thursday and enjoy Zombie Laser Tag, too. 2018 is bound to be even scarier!
Pin It for Later!
Montana: Field of Screams
$15 per ticket
BUY NOW
Western Montana's haunted attraction Field of Screams is a fright-filled time that includes walking through cornstalks, graveyards, and a trip through Ghost Town. Visit to see if it's as frightful as we think.
Nevada: Freakling Bros. The Trilogy of Terror
from $15 per ticket
BUY NOW
Considering that one of the three Las Vegas houses offered here is an R-rated haunted house, you already have an idea of what you're in for. People have said it feels like a near-death experience, which explains the waiver you have to sign so actors can push you, cover you in a slimy substance, and have you walk through electric chains where you can get shocked.
Choose one of the three — Coven of 13, Gates of Hell, or Castle Vampyre — or toughen up and go through them all. We'll gladly sit this one out.
Nebraska: Mystery Manor
from $14 per ticket
BUY NOW
In Nebraska's Mystery Manor, the story goes that William Hall murdered his wife using an ax, with his wife's brother then murdering Hall with the same weapon. Then, somehow the brother was murdered, too. Can you survive William's murderous streak?
New Jersey: Brighton Asylum
from $29 per ticket
BUY NOW
According to NBC's Today, Brighton Asylum is the scariest place on Earth. With moving sets, animatronics, and scares that'll make you scream so much you might lose your voice, Brighton Asylum is a stop you don't want to miss. Not able to get to it during the haunting season? Don't worry: It offers haunts all year round.
New Hampshire: Haunted Overload
from $25 per ticket
BUY NOW
Winner of ABC's The Great Halloween Fright Fight, Haunted Overload is a live-action show where you're the star. Immerse yourself in a frightening experience filled with scary creatures, one-of-a-kind sets, and spooky costumes.
New Mexico: McCall's Haunted Farm
from $5 per ticket
BUY NOW
McCall's Haunted Farm joins others on this list that have an accompanying scary story. See if you can escape Farmer McCall's wrath in the Haunted Cornfield and Haunted Barn. Other attractions include Curtain Chaos, a mechanical bull, and paintball.
New York: This Is Real
from $95 per ticket
BUY NOW
One of the scariest experiences in New York City is at this nontraditional haunted house in Brooklyn. You'll be entered in a theatrical immersion where you're trying to survive and get away from your own abduction. You'll need to physically move and run around, so don't dress to impress. It completely sold out last year, so get your tickets soon. Just remember: There's no turning back.
North Carolina: Haunted Forest at Panic Point
from $20 per ticket
BUY NOW
North Carolina's number-one haunted attraction makes sure you'll leave scared: There's the Haunted Forest, Dark Trail, Haunted Hayride, Killers in the Corn, Menacing Maze, and Carny Crypt. The Dark Trail is a fan favorite — you must use a rope to guide yourself out of the trail.
North Dakota: Haunted Fort
from $15 per ticket
BUY NOW
Do you believe in ghosts? Haunted Fort is a destination for those obsessed with paranormal activity — spirits have haunted the location since 1989, and the actual haunted house has been operating since 2002, hosting more than 8,000 guests each year.
Ohio: The Dent Schoolhouse
from $20 per ticket
BUY NOW
This schoolhouse, filled with bodies of students killed by the janitor who haunts the hallways and classrooms, is one of Cincinnati's scariest haunted houses. From the videos on their Instagram,
The Dent Schoolhouse has frights for everyone, no matter how brave you are.
Oklahoma: Trail of Fear
from $15 per ticket
BUY NOW
Oklahoma's Trail of Fear hosts six attractions, ranging from kid-friendly scares to downright terrifying ones. Choose from the Pumpkin Junction, The Experiment, Cirque De Morte, Psychotic Nightmare, Oklahoma Fall-O-Ween Festival, and the Haunted Midway. Enter at your own risk.
Oregon: 13th Door
from $18 per ticket
BUY NOW
Portland's 13th Door is voted the best haunted attraction in the city (and it's also the oldest!). Upgrade to a VIP bundle for a casket ride and three trailer-escape attractions.
Pennsylvania: Terror Behind the Walls
from $19 per ticket
BUY NOW
Terror Behind the Walls is located in Philadelphia's Eastern State Penitentiary. There are five attractions — Infirmary, Machine Shop, Quarantine, Lock Down, and Breakout — that'll have you so frightened, you'll want to sprint to the exit. You have the option to go through with or without touch. For those who choose the interactive experience, be prepared for the prisoners locked in the cells below to grab at you.
Rhode Island: Field of Screams
from $18 per ticket
BUY NOW
This Field of Screams is "where nightmares come true." Experience the Dungeon of Doom, Dead River Haunted Hayride, or the Cirque Du Souls.
South Carolina: Nightmare Dungeon Haunted Attraction
from $20 per ticket
BUY NOW
Nightmare Dungeon's Abandoned Cabin is a real 112-year-old cabin where you must find your way out. Beware — scary creatures will be in your way at every turn.
South Dakota: Fear Asylum
from $20 per ticket
BUY NOW
Take a tour of South Dakota's Fear Asylum, where you'll be met with horrifying patients and creepy scenes in the mental institution.
Tennessee: Nashville Nightmare
from $30 per ticket
BUY NOW
Voted the number-one haunted house in the country by USA Today's Readers Choice Awards, Nashville Nightmare is a must-visit for adrenaline junkies who get their rush from horror. Clowns with axes and terrifyingly dressed monsters will have you looking for the nearest exit ASAP.
Texas: House of Torment
from $20 per ticket
BUY NOW
The new 2018 themes haven't been announced yet, but you'll want to get your running shoes on. The houses at the House of Torment will most likely be even more terrifying than they were last year.
Utah: Nightmare on 13th
from $25 per ticket
BUY NOW
At Nightmare on 13th, you'll be taken through a series of events. First, you'll visit the Nightmare Courtyard, then encounter the Dark Harvest, and then meet It (aka Pennywise the Dancing Clown). Enter if you think you can make it through!
Vermont: Nightmare Vermont
from $13 per ticket
BUY NOW
Nightmare Vermont is a haunted attraction that'll please theater connoisseurs. The haunted house is actually a live stage show with a theatrical narrative — think of it as an escape room of sorts. Can you make it out?
Virginia: 43 Nightmares
from $13 per ticket
BUY NOW
Whatever your nightmare may be, 43 Nightmares will probably live it out for you to experience. From clowns to vampires to witches, this haunted house goes all out to make sure you're full-on terrified.
Washington: The Fright Factory
from $12 per ticket
BUY NOW
Walk through Washington's top-rated haunted house if you dare. The haunt includes clowns and coffins, and you should probably leave the kiddos at home for this one — even the video scared us.
West Virginia: The Asylum Haunted House
from $25 per ticket
BUY NOW
Here you can visit a hospital-turned-asylum and witness the outcome of an evil doctor's experiments on patients. "The doctor will see you now…"
(P.S. The website spells out a secret hidden message.)
Wisconsin: Burial Chamber
from $15 per ticket
BUY NOW
Choose from three different haunted houses at this site: Adrenaline, Insanity, and Phobia. Each house has its own theme, and if those aren't enough, you can go inside a real coffin for a simulated burial ride.
Wyoming: Nightmare on 17th Street
from $5 per ticket
BUY NOW
Started by members of fraternal order the Knights of Pythias, this traditional haunted house will leave you spooked. The release you'll need to sign beforehand will only amp-up the scare factor — what exactly are you signing up for?
Source: Read Full Article