Deal alert: Book a one-way Hertz car rental from $10/day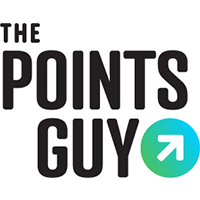 It seems Hertz has too many cars on the West Coast, so the company is encouraging customers to help bring its vehicles across the country, with a promotion Hertz is calling "Head east safely."
Through Feb. 16, 2021, customers can book a one-way rental between one and 10 days starting at just $10 per day, plus taxes and fees.
You'll definitely want to put some serious thought into this offer before you pull the trigger — while driving in your own vehicle may be "safe," an extended trip will require many restaurant (or takeout) meals, hotel stays and gas stops along the way. All of those expenses add significant cost to your trip, too.
Officially, pick-up cities include Los Angeles, Las Vegas, San Diego, Sacramento, San Francisco, Oakland, Fresno, Seattle and Portland, plus surrounding areas, with drop-offs in Florida, Georgia, Illinois, Indiana, Louisiana, North Carolina, South Carolina, Texas or Washington, D.C.
10 days may be very tight for some of these city pairings — Las Vegas to Dallas could be doable, sure, but anyone looking to "maximize" this offer (which includes unlimited miles) with a drive from Seattle to Miami will need to be prepared to drive at least 330 miles every day, which means more than five hours behind the wheel, before factoring in stops.
Interestingly, there does appear to be a bit of flexibility when it comes to your drop-off city. I was able to get the same discounted rate in every Northeast city I tried, from Baltimore, Maryland to Portland, Maine.
Note, however, that Hertz's 10-day limit is entirely inflexible — adding just one day makes the offer invalid, with the entire rental pricing at the standard rate. If you anticipate needing to adjust your rental, I'd add in extra days at booking, just to be extra safe.
Of course, the biggest challenge is that COVID-19 is currently raging across the entire United States, with the highest number of cases (and deaths) that we've seen at any point during the pandemic. This promotion is only valid for pick-ups through Feb. 16, and case numbers are likely to be at least as much of a concern by then.
If you need to make your way from the West Coast to one of the covered destinations, and feel safer driving than traveling by plane, this could be a cost-effective option. Personally, I won't be taking advantage of this offer for a mid-winter road trip, though — at least not before it's my turn to get the vaccine.
If you do decide to take advantage, be sure to add Hertz elite status to your account — it'll be your best shot at scoring an upgrade, and you might be eligible via a credit card or Delta or United elite status. And, as always, be sure to pay with a card that offers car rental coverage, such as the Chase Sapphire Preferred Card.
Featured photo by Zach Griff/The Points Guy.
SPONSORED: With states reopening, enjoying a meal from a restaurant no longer just means curbside pickup.
And when you do spend on dining, you should use a credit card that will maximize your rewards and potentially even score special discounts. Thanks to temporary card bonuses and changes due to coronavirus, you may even be able to score a meal at your favorite restaurant for free. 
These are the best credit cards for dining out, taking out, and ordering in to maximize every meal purchase.
—
Editorial Disclaimer: Opinions expressed here are the author's alone, not those of any bank, credit card issuer, airlines or hotel chain, and have not been reviewed, approved or otherwise endorsed by any of these entities.
Gallery: 13 Credit Cards That Every 30-Something Should Consider (GOBankingRates)
Source: Read Full Article