Deal alert: Xanterra offering up to 40% off on your bucket list national park trip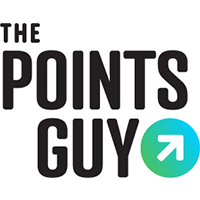 Socially distanced vacations and road trips are all the rage in the age of coronavirus. National park vacations are especially popular.
If you've always dreamed of doing a bucket list trip to a national park, there may not be a better time to plan one.
Xanterra is the concessioner for all accommodations inside some of the best U.S. national parks, including Yellowstone and Grand Canyon. They are currently running a "Bucket List Travel" sale that could save you as much as 40%. Use the promo code CYBER! for deals on everything from lodges to train rides to cabins.
For more TPG news delivered each morning to your inbox, sign up for our daily newsletter.
We're seeing deals and availability at Grand Canyon National Park, Glacier National Park, Yellowstone National Park, Death Valley National Park and Zion National Park.
You can save up to 40% on room rates inside Grand Canyon National Park and the other national parks with the code CYBER!
From the website, "Stay inside the park at the Grand Canyon South Rim's Historic Village, within walking distance of the rim of the Grand Canyon, as well as Lookout Studio and Hopi House. Take advantage of the secret season at the Grand Canyon and enjoy the park without the crowds!" 
There's also a great deal for 50% off roundtrip train tickets when you book a two-night getaway package. Xanterra describes it as, "Stay within walking distance of the Williams Depot and retro-cool Route 66 and then embark on a scenic journey aboard the Grand Canyon Railway to the Grand Canyon. Take advantage of the secret season at the Grand Canyon and enjoy the park without the crowds."
Related: 6 ways visiting national parks is weird right now
There's 30% stays in Zion, and 25% off stays in Yellowstone. Go to Xanterra.com for more deals.
If you're not looking to use points to stay near a national park and you don't want to camp, you may want to consider some of these deals.
Additional reporting by Katie Genter. 
Featured photo by Clint Henderson/The Points Guy.
SPONSORED: With states reopening, enjoying a meal from a restaurant no longer just means curbside pickup.
And when you do spend on dining, you should use a credit card that will maximize your rewards and potentially even score special discounts. Thanks to temporary card bonuses and changes due to coronavirus, you may even be able to score a meal at your favorite restaurant for free. 
These are the best credit cards for dining out, taking out, and ordering in to maximize every meal purchase.
—
Editorial Disclaimer: Opinions expressed here are the author's alone, not those of any bank, credit card issuer, airlines or hotel chain, and have not been reviewed, approved or otherwise endorsed by any of these entities.
Video: What Is the 12-Foot-Tall Silver Monolith Discovered in a Remote Utah Desert? (Inside Edition)
How College Students Headed Home for Thanksgiving Are Preparing to Travel Safely

Inside Edition


'Avenue Q' Cast Shares Important Pandemic Message: 'Only for Now'

Inside Edition


President Trump Makes Public Appearance for Annual Turkey Pardoning

Inside Edition


How to Avoid Burning Down Your House While Cooking Thanksgiving Dinner

Inside Edition


What Is the 12-Foot-Tall Silver Monolith Discovered in a Remote Utah Desert?

Inside Edition


Brave 11-Year-Old Saves Shark Stuck Between Rocks

Inside Edition


Teen Who Received Shoebox Gift for Christmas as a Child Now Giving to Others

Inside Edition


Half-Inch Thick Ice Coats Eastern Russia

Inside Edition


What to Expect When Shopping for Thanksgiving Dinner Ingredients

Inside Edition


It Took 3 Minutes for This Package to Be Stolen From Someone's Doorstep

Inside Edition


'Chicago Fire' Actor Alex Wizeman Punched in New York City

Inside Edition


New Jersey Governor Phil Murphy Verbally Harassed by Woman With No Mask

Inside Edition


The White House Is Being Criticized for Planning Indoor Holiday Parties

Inside Edition


Florida Man Uses His Bare Hands Save Puppy From Jaws of Alligator

Inside Edition


How to Cook an Easy Thanksgiving Dinner If You've Never Done It Before

Inside Edition


Pat Quinn, Co-Founder of Ice Bucket Challenge, Dies at 37

Inside Edition


How College Students Headed Home for Thanksgiving Are Preparing to Travel Safely
Many colleges and universities saw the writing on the wall last summer, and in order to avoid a country-wide superspreader event, planned their semesters to end at the Thanksgiving break. So with campuses shutting down, how are students making sure they don't bring the coronavirus back home with them? Seniors at Tulane University in New Orleans headed home to New Jersey and New York will be flying home, but not without taking extra precautions on their flight.


Inside Edition



'Avenue Q' Cast Shares Important Pandemic Message: 'Only for Now'
The cast of the Tony-Award winning musical "Avenue Q" is joining their Muppet counterparts to reunite for an important message to all of us struggling to make it through the pandemic. They've changed the words of the show's hit song "For Now" to reflect the currently bleak state of the world, reminding us that these tough times will pass. And it's the second year in a row that a "Bachelorette" alum, Kaitlyn Bristowe, has tangoed her way to the trophy on "Dancing With The Stars."


Inside Edition



President Trump Makes Public Appearance for Annual Turkey Pardoning
President Donald Trump and First Lady Melania got into the holiday spirit Tuesday by taking part in the annual tradition of pardoning a turkey on Thanksgiving. This year, the bird receiving the presidential pardon is named "Corn." "I want to wish every American a healthy and very happy Thanksgiving," Trump said. The event was a rare public appearance by Trump since losing the election. Now, some of Trump's strongest allies, including Rush Limbaugh, are seemingly admitting defeat.


Inside Edition


Source: Read Full Article