Dispatch, Antarctica: A polar plunge and other sensory experiences
FISH ISLANDS, Antarctica — Icebergs. Glaciers. Snowy peaks. Bathwater-flat ocean water. A seal lounging on the sea ice.
Seeing and experiencing these things over the entirety of my hosted 11-day Antarctica cruise was enough to justify the long four-day days of travel by land, air and sea to get here.
Visit TW's Instagram page for more on Robert Silk's Antarctica journey
The view from my balcony aboard the Scenic Eclipse is a writer's inspiration. It's also an incredible distraction. 
Following a two-day crossing of the Drake Passage in the Southern Ocean, my first glimpse of Antarctica came Wednesday morning, when I lifted my stateroom's blackout curtains to a view I'd previously only seen on television or in books. Icebergs pounded by choppy seas floated nearby. Not more than a couple miles further, the rocky peaks of the Antarctic Peninsula towered over Marguerite Bay.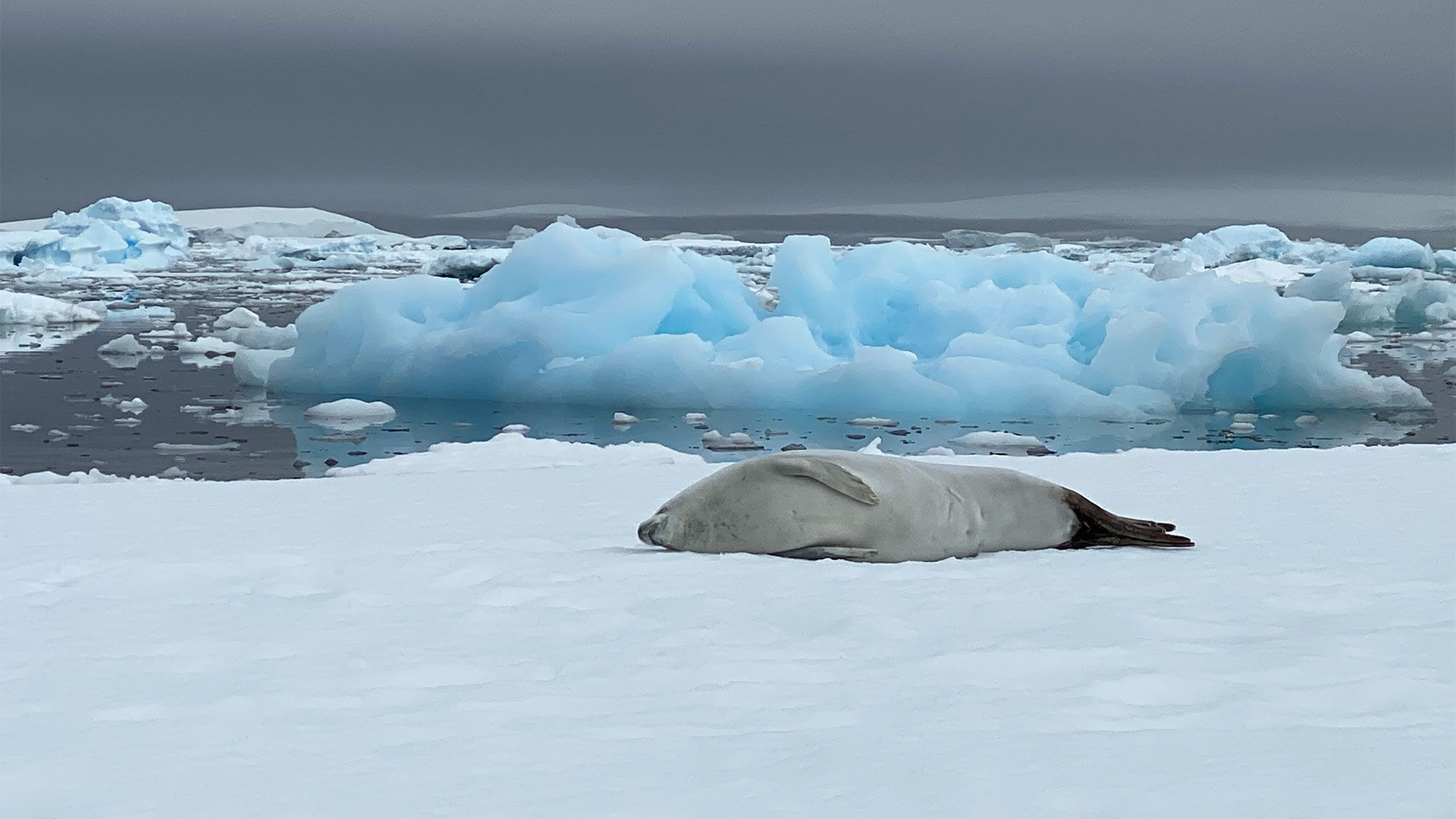 A bit later, having crossed a small sliver of rough bay by Zodiac, I took my first step on an Antarctic ground at a place called Horseshoe Island. It would have been a memorable moment for me under any circumstance, but the scene was enhanced by the two Weddell seals napping on nearby shore ice. 
Fifteen minutes later, a penguin duo strolled almost through my legs. And after a short walk up a hill, humpback wales were visible in the distance, water spouting from their blowholes.
Nearby, a 1950s-era British science station sat like a capsule in time, still stocked with canned food and Newsweek magazines from the heart of the Cold War. 
The Eclipse is currently the only cruise ship in Antarctica offering helicopter tours. So shortly after returning from Horseshoe Island, I was buckled into a chopper, looking down on Antarctica and the Southern Ocean from approximately 3,000 feet. From that distance, all ten decks and 540 feet of the Eclipse looked small. Of course, we should all feel small surrounded by such vast beauty. At least that's what I believe. 
For the Antarctic newbie, and that's certainly what I am, it's worth explaining that the Antarctic Peninsula, where the cruise ships go, juts north from the continent's west coast, offering a relatively mild climate during the heart of the Southern Hemisphere summer.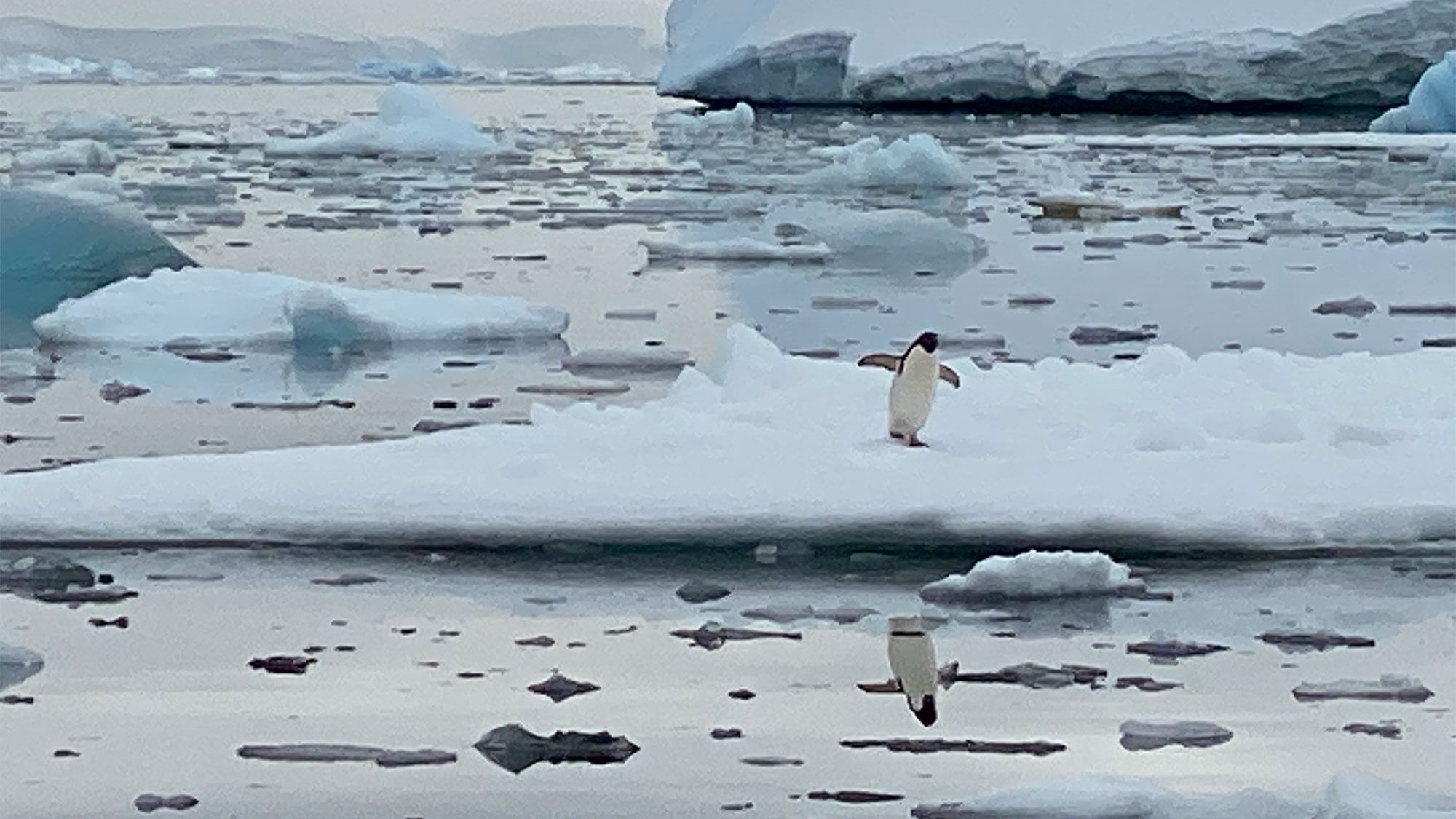 On Thursday, temperatures climbed somewhere near 40 degrees. The water in our new location around the Fish Islands was as calm as a windless lake. It was perfect day for a polar plunge — at least that's what Danny Johnston, operations manager for the Eclipse's Discovery expedition team, had decided. 
Horrified but feeling the peer pressure, I walked to the boat's edge clad in only a bathing suit — with about as much enthusiasm as a mutineer walking the plank. Then, before I had time to turn back, I launched myself into the 32-degree water, cheered by nearby passengers who are evidently as crazy as I am.
The water felt frigid for sure, but even more than that, it stung. Happily, I was out in seconds, shivering only slightly, and feeling exhilarated for having done something so frightfully silly. 
In short order, I robed back up and made a beeline for the ship's Senses spa, where I brought my core temperature back up to an acceptable level in the steam room and the sauna.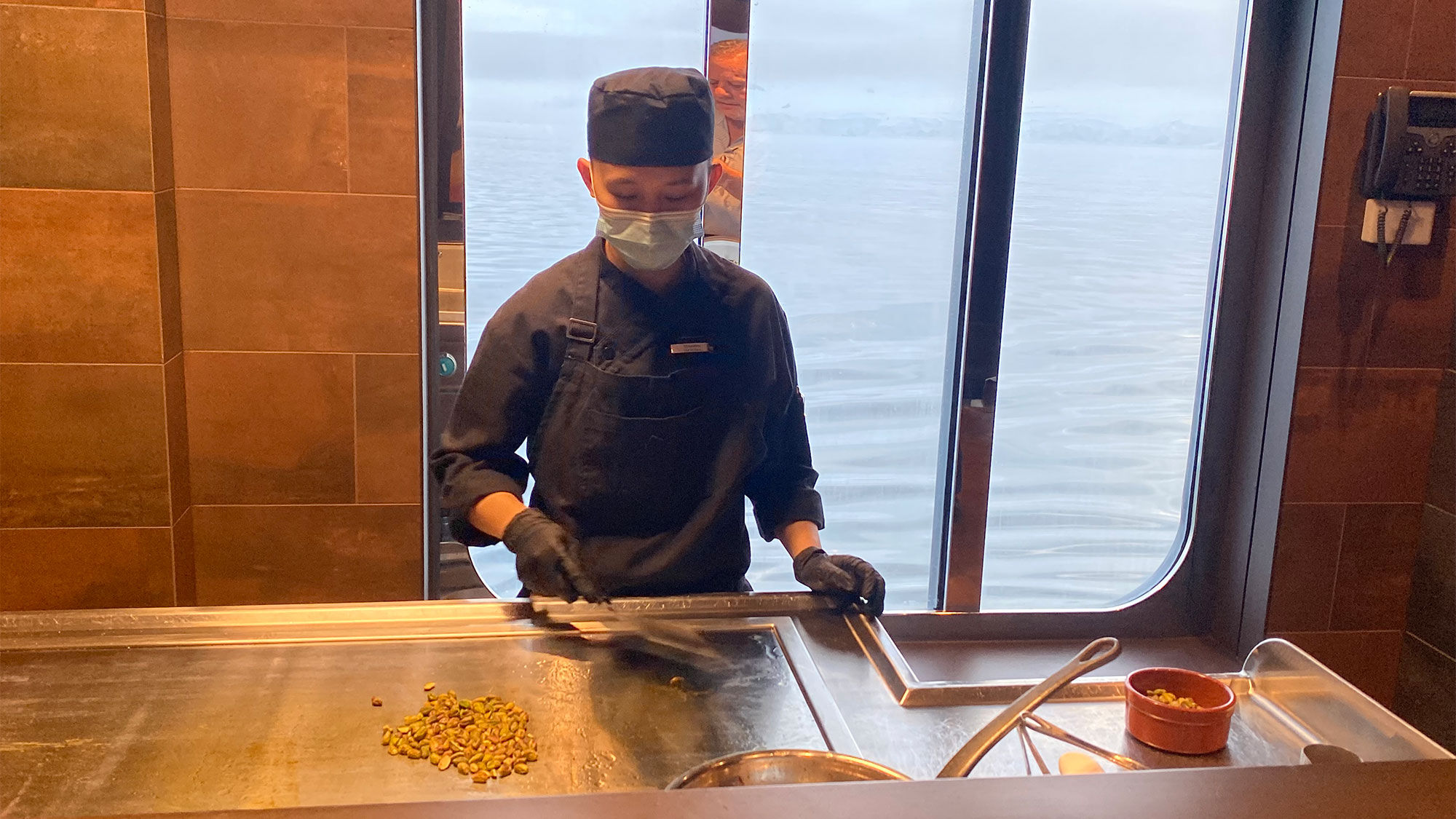 Then, I was off to Night Market, one of the ship's seven restaurants, for a 10-course Middle Eastern fusion meal, cooked mostly tableside on a teppanyaki grill. Course 10, for those who are wondering, was a "baklava upside down," featuring pistachios, gelato and drizzled hot honey. 
After I asked for a second helping, my thoughts drifted toward Friday. 
What, I wondered, will come next?
Source: Read Full Article