Dispatch, Viva Two: The first look at a young cruise line
ONBOARD THE VIVA TWO — If you've never heard of Viva Cruises, you might want to get them on your river cruise radar.
They're one of the newest river cruise lines on the market, now in its fifth year, and the line is keen on making waves in the industry.
I'm currently on the Viva Two, its newest ship, which launched on the Danube six weeks ago.  It's the second time its invited on media from North America, a market the young cruise line is now eager to attract onto its ships.
Stepping onboard the Viva Two for the first time and slowly discovering parts of the ship felt a lot like an Easter egg hunt, with pleasant surprises waiting to be found in a corner here or a corner there.
The most striking feature of the ship was the Panorama Lounge. It's not your typical lounge; at least, not in terms of the layout. I haven't before seen a lounge on a river cruise ship split into two levels. And honestly, wow. It was refreshing to see a new spin on such a central feature of a river cruise ship.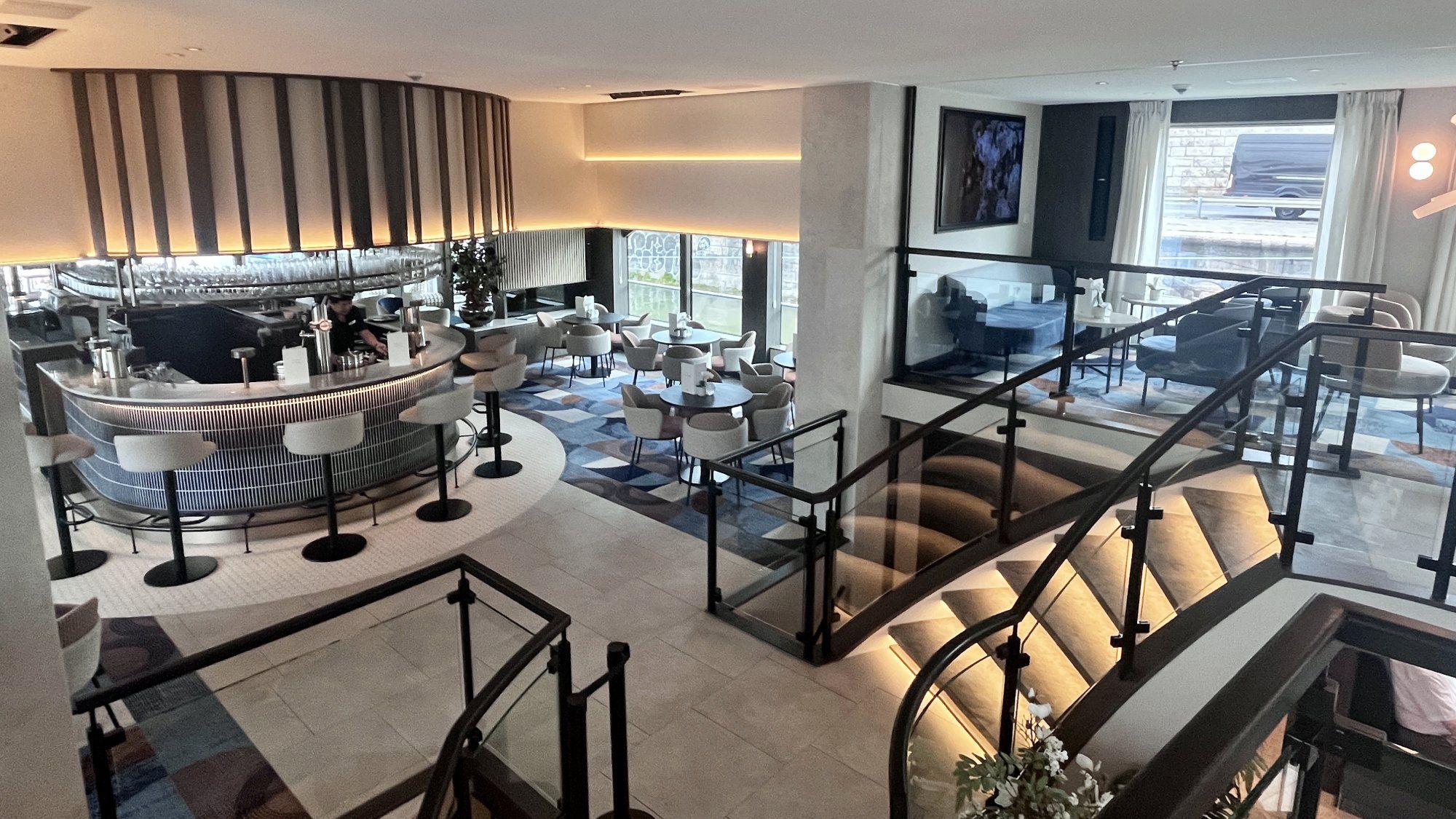 And it brought a dynamic element to the lounge atmosphere, making you feel like you weren't really on a ship but in a chic, boutique hotel bar with views overlooking the water. It might be too early to tell right now, but the Panorama Lounge is so far my favorite place on the Viva Two.
That's saying something, considering the Viva Two not only has a hot tub but a steam room and a sauna in its spa. This ship is speaking my language. I love a good spa, whether it's a shore excursion in Budapest to a thermal bath, or an onboard spa that offers more than just a massage room.
But let's go back to the Viva Two and its approach to dining.
Of the three restaurants, my favorite may be Moments, on the first deck. It may be a small detail, but it's one that brought a different vibe to the space: The middle of the restaurant is like a conversation pit, slightly sunken in, with a small tables and decorative bistro chairs that make the space feel chic.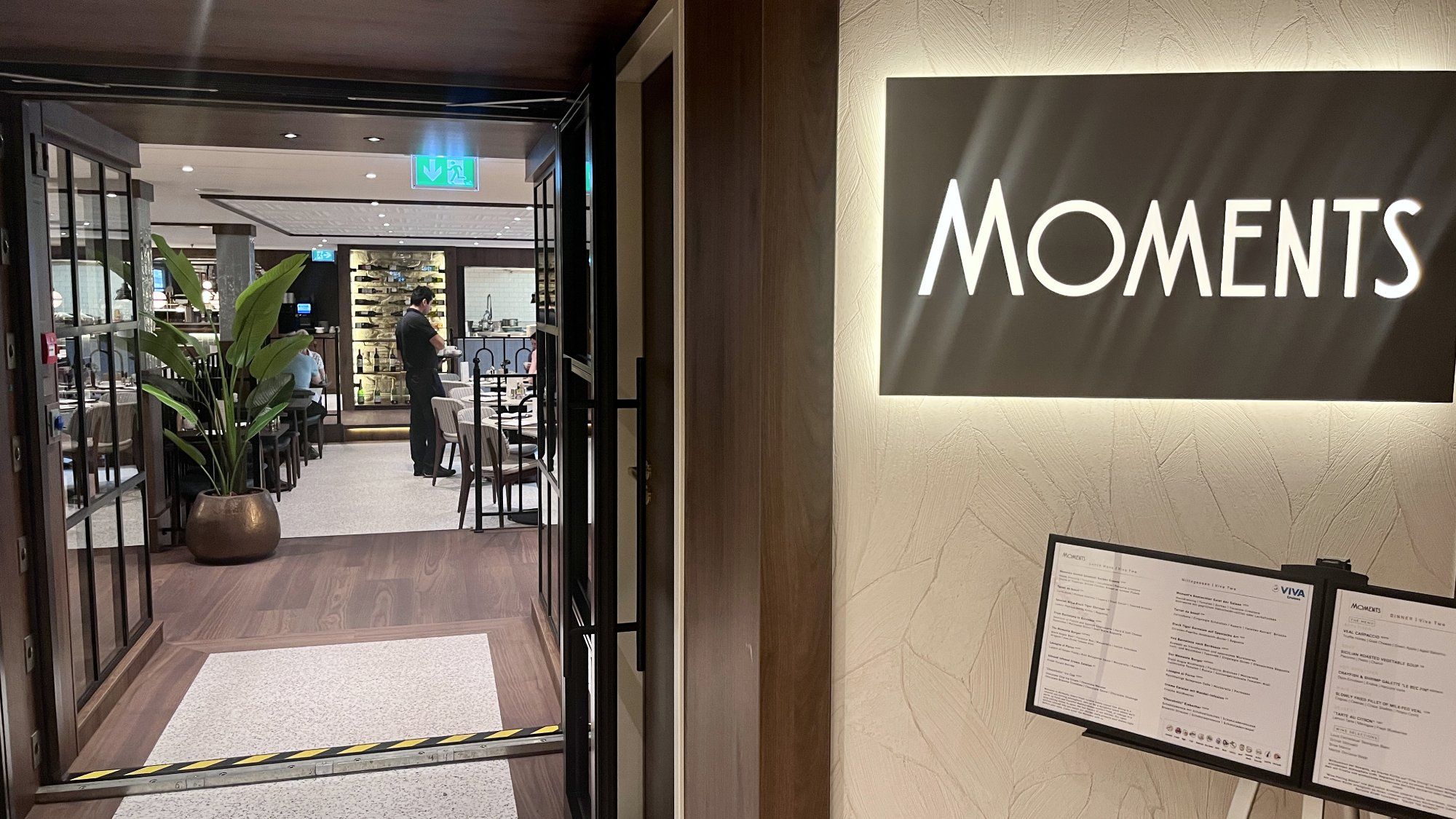 I also loved Moments' bar area, which has barstool seating, something that isn't as common on other river ships. This spot is only open during Moments' operating hours, but it feels like a bar you could tuck yourself away in with a few people and lose track of time.
And I guess that would be a fitting thing to do on the Viva Two, where the motto is "enjoy the moment."
Source: Read Full Article