Eurail Passes Go Digital for the First Time in 60 Years — and It's Celebrating With Discounts on 2021 Travel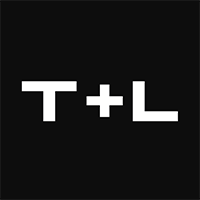 For 60 years, the Eurail pass has provided the quintessential European travel experience, with flexible rail bookings allowing travelers to hop all over its network of 33 countries. Now, the paper passbook once used for these train tickets is getting a 21st century makeover and going digital.
The highly anticipated digital Eurail passes are now available for purchase online. In celebration of this new offering, Eurail is offering travelers 20% off all Global Passes and select One-country Passes now through Jan. 4, 2021 for travel throughout next year.
With the launch of digital passes, Eurail travelers can now access the all-in-one mobile pass through the Rail Planner App, making it easier than ever to plan trips on the go. In addition to housing the pass itself, the app also incorporates features that assist travelers throughout their journey. It includes the ability to access train schedules offline, conduct advanced searches to see which trains require a reservation ahead of time, and find discounts on ferries, buses, and attractions around the continent. For travelers ready to book their trip, Generator Hostels — one of the many companies that partner with Eurail — is offering a 20% discount on stays booked now through Dec. 31 for travel throughout 2021.
In an effort to give travelers as much flexibility as possible, Eurail passes can be used any time within 11 months of purchase, and there's no obligation to select a start date for trips in advance. Those looking for additional peace of mind can upgrade to Plus, making each purchase 100% refundable and exchangeable.
For more information, including how to access the 20% discount available through Jan. 4, click here. If you're not ready to plan any future trips yet, check out these virtual train rides around the world in the meantime.
Jessica Poitevien is a Travel + Leisure contributor currently based in South Florida, but always on the lookout for the next adventure. Besides traveling, she loves baking, talking to strangers, and taking long walks on the beach. Follow her adventures on Instagram.
Source: Read Full Article