Following NYC's COVID-19 travel rules? Expect to hear from the sheriff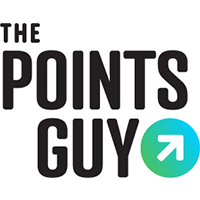 I had been home for 24 hours when I got the first text message from sheriff's office. The next one came two days later. They were too long to fit on a single screen, their tone ominous. I was threatened with large fines.
If you've traveled to New York City recently from out of state, this might sound familiar. And no, I haven't committed any crimes. But in the era of COVID-19, this is what you can expect in New York City if you follow — not break — the rules. Like me, you might be hearing from the sheriff.
For more TPG news delivered each morning to your inbox, sign up for our daily newsletter.
The current state of travel in New York
In a year that completely derailed all of my typical travel plans, I opted for just a few trips, all to visit family. I took two extended trips to Minneapolis to visit my sister and her new baby, leaving enough time for self-isolation and testing — two new, time-consuming necessities for safe travel in a pandemic.
Both times, I returned home to New York City. In the patchwork of state regulations impacting travelers in the COVID-19 era, New York's are some of the strictest.
To avoid a 10-day quarantine upon arrival, most travelers are required to get two COVID-19 tests — one before entering the state and one after. If both tests are negative, the required isolation time can be cut from 10 days to just four or five, depending on how quickly your test results come back.
The state is tracking this activity via its Traveler Health Form — a document that evolved significantly throughout 2020. This form can be filled out online, or at the state's major airports upon arrival.
Wanting to travel the "right" way in dangerous times, I was meticulous about the form and sought it out on the way home following both of my trips, once in early September and again in late December.
Filling out the form and what I saw at the airport
Back in September, New York's required traveler form was treated almost as an afterthought by my airline, Delta.
A flight attendant made an announcement about it as we were exiting the aircraft, leaving little time to find the form online, fill it out, and show that it had been completed to a single, very overwhelmed Department of Health representative waiting at the gate. Many passengers on the flight simply walked by the representative without completing the form.
When I flew home at the end of December, following my second trip (also on Delta), the change was noticeable. The form was announced at the gate in Minneapolis before the flight, and again by a flight attendant at the beginning and end of the flight itself.
When I entered the baggage claim area at Laguardia Airport's Terminal D, there was also a table set up with health forms, and a Department of Health representative standing by to collect completed forms and answer questions. Was it possible to simply avoid this area and proceed as normal through baggage claim? Probably. But it was reassuring to see much more visibility around this process.
The form, too, had changed. Back in the fall, it required some basic information and simply reminded you of the state's quarantine requirement (14 days back then, instead of 10) and took your information for possible contact tracing.
The new version of the form asks for more specifics, including your flight number and seat assignment, and asks you to affirm that you've taken the first, pre-entry COVID-19 test that lets you shorten the required quarantine. It also asks if you're symptomatic. If you have taken the pre-entry test, you'll be served a somewhat intimidating warning about having to show those test results to the New York Department of Health upon request.
Related: A state-by-state guide to COVID-19 travel restrictions
On the ground in NYC
If you live or are staying in New York City, you'll almost certainly be contacted by the city or the state after completing the travel form.
When I flew in September, I was contacted twice after my trip by phone by city-employed contact tracers. They confirmed that I was following quarantine protocols, and encouraged me to get tested after a period of isolation. They also sounded exhausted, and when I thanked one of them for her hard work as a contact tracer, she started crying. So it wasn't entirely surprising to witness a change in protocol following my next re-entry into the state.
By December, this process had changed significantly. Instead of the local health department, this process is now handled by the New York City Sheriff's Office — a somewhat obscure city law enforcement agency that works parallel to the NYPD. In addition to busting up illegal parties and other kinds of COVID-10 super-spreader events in the city, this agency has organized a Travel Unit that's knocking on doors to enforce individual traveler quarantines. It's also sending the ominous sounding text messages.
This is the initial text I received:
This is a message from the New York City Sheriff. It is state law that travelers to New York, like yourself, quarantine for 10 days from arrival to prevent the spread of COVID, unless you qualify to 'test out,' which may shorten quarantine. By quarantine, we mean you must stay away from other people for 10 days. You cannot leave where you are staying except for emergencies, to get medical care, or to leave the state. If you break this law, you may have to pay a large fine. You must answer our call (the number will start with 929-296) or answer your door if someone from the Travel Unit visits. If you need a safe place to quarantine, call 212-COVID19 and press 4 for a hotel. Learn more at https://coronavirus.health.ny.gov/covid-19-travel-advisory. Thank you for keeping NYC safe and healthy. Please text the letter C to confirm you are quarantining today.
In subsequent days, I was sent two additional messages, both of which asked me to confirm that I was quarantining, per the state requirement.
I have not been visited at home by the Travel Unit, and it's not clear how large the "large fines" mentioned in the text messages could be. The Sheriff's Office, which is run out of the city's Finance Department, has not yet responded to a request for additional information.
I've followed the rules so far, and completed the pre-entry COVID-19 test. I'm going for my second test this week. It should be interesting to see how — or if — the messaging changes once I have my results.
Related: What to expect at NYC's best hotels during COVID-19
SPONSORED: With states reopening, enjoying a meal from a restaurant no longer just means curbside pickup.
And when you do spend on dining, you should use a credit card that will maximize your rewards and potentially even score special discounts. Thanks to temporary card bonuses and changes due to coronavirus, you may even be able to score a meal at your favorite restaurant for free. 
These are the best credit cards for dining out, taking out, and ordering in to maximize every meal purchase.
—
Editorial Disclaimer: Opinions expressed here are the author's alone, not those of any bank, credit card issuer, airlines or hotel chain, and have not been reviewed, approved or otherwise endorsed by any of these entities.
Source: Read Full Article