From Cotton to Cashmere, These Are the Coziest Throws We've Found This Winter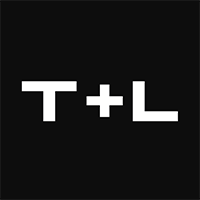 If you're anything like me, you look forward to snowy winter days all year long, just so you can snuggle up under a cozy throw blanket while working, reading, or binge-watching the latest Netflix "it" show. Well, that chilly time of the year has officially arrived, which means throw blanket season has, too.
Related: The Best Heated Slippers for Cozy Feet All Winter Long
When I pick out a new throw, I look for options that contain all three elements of what I like to call the throw blanket trifecta: a soft touch, a warm weave, and an attractive appearance — after all, most throws spend their lives in plain sight draped over the living room couch! Below, we've rounded up 8 of our favorite throws that check every box. All you need now is a crackling fireplace and a cup of hot chocolate.
Barefoot Dreams 'In the Wild' Throw Blanket
Not only is this blanket super soft and cuddly, but it also provides majorly fierce jungle vibes. Throw it over an accent chair to elevate your living room or loft space, or throw it over your lap for the comfiest night in ever.
To buy: nordstrom.com, $180
Bearaby Cotton Napper
This throw from eco-friendly brand Bearaby is actually a weighted blanket in disguise, so you know it'll bring double the hygge when you wrap yourself up in it on the couch this winter. You can grab this option in a variety of colors to match virtually any decor scheme.
To buy: bearaby.com, $249
RiLEY Home Four Layer Coverlet
These Portuguese blankets from RiLEY Home made with ultra-soft premium cotton are the epitome of comfort. They're large enough to cover your entire bed, but we won't stop you from bringing one with you to every room!
To buy: rileyhome.com, $180
Video: Winter fashion must-haves: Fleece-lined leggings, snow boots, more (TODAY)
How to get a COVID-19 vaccination

TODAY


Bobby Flay makes ragu of beef and red wine with fresh fettucine

TODAY


Steals & Deals for Valentine's Day: Chocolate, initial necklaces, more

TODAY


J.Lo and Matthew McConaughey mark 20th anniversary of 'The Wedding Planner'

TODAY


Dolly Parton appears in Apple Watch fitness program

TODAY


New 'Fixer Upper' series with Chip and Joanna Gaines: An exclusive 1st look

TODAY


Home COVID-19 tests: Do they work?

TODAY


Mayor of Paris faces pushback for hiring too many women

TODAY


Alabama residents clean up in wake of deadly tornado

TODAY


Climate change to be designated a national security priority

TODAY


Zeroing in on bottlenecks in vaccine distribution

TODAY


Former 'Paramedic of the Year' in Florida arrested for stealing vaccine

TODAY


Capitol Police chief admits that officers were underequipped for Jan. 6 riot

TODAY


President Biden presses Putin on election interference, Navalny poisoning

TODAY


We need to 'double down' on public health recommendations, doctor says

TODAY


Leah Remini hosts hilarious crossword game for Hoda and Jenna

TODAY


How to get a COVID-19 vaccination
NBC News investigative and consumer correspondent Vicky Ngyuen speaks to several individuals who share their experiences trying to get a coronavirus vaccine. She recommends utilizing unions, setting alerts for signing up online and using 211 to receive help navigating sign-up websites.


TODAY



Bobby Flay makes ragu of beef and red wine with fresh fettucine
Chef Bobby Flay joins TODAY to talk about "Bobby and Giada in Italy," his new show with Giada De Laurentiis, and to demonstrate an authentic Italian recipe: ragu of beef and red wine with fresh fettucine.


TODAY



Steals & Deals for Valentine's Day: Chocolate, initial necklaces, more
Lifestyle and commerce contributor Jill Martin joins TODAY with an array of Valentine's Day gift ideas at big savings, including chocolate bundles from Markham & Fitz, bath and body bundles from Hydra Bloom, initial necklaces from Lena Wald and more.


TODAY

Nordstrom 'Bliss' Plush Throw
With subtle fringing and a velvety texture, this affordable throw from the Nordstrom brand is the easiest way to add a touch of comfort to any room in the house. Plus, it comes in nine neutral colors.
To buy: nordstrom.com, $40
RiLEY Home Luxe Cashmere Wool Throw
There's throws, and then there's cashmere wool throws. This one from RiLEY Home is designed to keep you warm on even the coldest winter nights, without feeling too heavy or restricting. It's so versatile and chic, you may want to keep it out year round.
To buy: rileyhome.com, $189
Parachute Oversized Knit Throw
Parachute is known for its cloud-like slippers and robes, so the fact that the brand's blankets are super cozy as well is no surprise. This Turkish cotton throw feels like a giant sweater, and it's durable enough for both indoor and outdoor use.
To buy: parachute.com, $99
Bedsure Fleece Throw Blanket
When it comes to throw blankets, it doesn't get much comfier than this fleece option from Bedsure. It's thick, impossibly soft, and it comes in 30 colors — not to mention, it's been rated more than 70,000 times on Amazon!
To buy: amazon.com, $16
NakedCashmere 'Abbey' Cable Blanket
Looking to invest in something just as luxurious as it is nap-inducing? NakedCashmere's fine wool "Abbey" blanket fits the bill. Made with only the most luscious cashmere and available for monogramming, this throw is one that should be reserved for special occasions.
To buy: nakedcashmere.com, $400
Hillary Maglin is a digital ecommerce editor who splits most of her time between New York City and Pittsburgh, Pennsylvania. You can find her on Instagram @hillarymaglin, where her DMs are always open to discuss travel gear, wine bars, and Taylor Swift's latest record.
Love a great deal? Sign up for our T+L Recommends newsletter and we'll send you our favorite travel products each week.
Source: Read Full Article