From Tel Aviv to Dubai: Flying one of the most monumental inaugural flights of 2020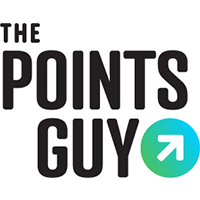 Sunday, Dec. 13, marked a new chapter for Israel and its flag carrier, El Al, when its first Dubai-bound commercial flight took to the skies at 5:49 a.m. local time.
Back in August, Israel and the UAE sent shockwaves throughout the region, when they announced they'd be normalizing ties as part of a U.S.-brokered pact. One of the key tenents of the deal was establishing commercial flights between the two previously unconnected countries. Four months later and the day had come — it was time for Israel's national airline to inaugurate service.
As El Al Flight 977 taxied from the gate in the wee hours of the morning, the excitement was palpable. Bleary-eyed travelers bid farewell to their homeland, sending last-minute messages to their family and friends. Several flyers recognized acquaintances seated nearby, and strangers began trading itineraries and Dubai travel tips that they'd collected on Facebook forums.
"We are very excited about this new route which expands the variety of destinations for your convenience," the captain, Dani Sela, said cheerily over the public address system before the longer-than-expected takeoff roll on runway 26.
Stay up-to-date on airline and aviation news by signing up for our brand-new aviation newsletter.
Checking in to the inaugural
While the 5:30 a.m. flight departed with much excitement, the check-in process was exactly the opposite.
After entering the terminal, each passenger received the standard thorough security interview, which included questions like "do you speak Hebrew?" and "what exactly do you do for The Points Guy?" (My answer to the latter — I write about planes and travel — didn't elicit a warm response from the stern agent.)
Once the interview ended, it was time to check-in and proceed through security. Before long, I was airside in the central rotunda of Tel Aviv's Ben Gurion Airport (TLV).
The last time I flew from TLV — in October 2019 to San Francisco — the airport was jammed. This time, it was eerily quiet, in line with the predicted 85% drop in monthly passenger volumes year-over-year due to the pandemic.
With most stores closed and just a handful of cafes open, many of the 125 Dubai-bound passengers parked themselves in the gate area, trying to catch some much-needed shuteye.
The gate party was axed due to COVID
Only a handful of flyers knew that this was El Al's inaugural to Dubai. Without a gate celebration or special boarding call, Flight 977 was no different than the average pandemic-era flight, except for the destination, of course.
"It's a bit disappointing that there's no celebration, but I totally understand why El Al didn't want to organize an event that could violate COVID-related safety precautions," said Mickey Levi, tech editor at Israel's Walla news site and a fellow aviation enthusiast who specifically booked the El Al inaugural for his Dubai adventure.
"As long as we're on it, that's what matters — we're taking part in history," Levi added.
Despite COVID to blame for an unceremonious ground experience, Michael Strassburger, El Al's chief commercial officer, was on hand to ensure that the first flight took off without a hiccup. (Good thing he was around since many of the Israeli passengers required last-minute visa assistance.)
"We are very excited for our flights to Dubai, and the launch holds so many opportunities for so many people — both for Israelis and Emirates," he told TPG in an exclusive interview before the flight.
Elad Strohmayer, diplomat and spokesperson for the embassy of Israel in Washington D.C., echoed similar sentiments with TPG. His take is that "it's extremely special to see the Israeli flag on the airplane on its way to the Gulf. One thing we can say for sure, the relations between Israel and the United Arab Emirates and between Israel and other countries in our region have great potential."
Video: Why the Boeing 737 Max is flying again (CNBC)
Rotation underway in markets, is there still a long way to go?

CNBC


All-cash home sales now reach about 36%

CNBC


Former OMB director Mick Mulvaney and Rep. Tom Suozzi debate SALT deductions

CNBC


Mt. Sinani board co-chair discusses vaccine rollout after FDA vote

CNBC


Senate passes one-week government funding extension

CNBC


Cramer on Facebook antitrust lawsuits: 'Where's the smoking gun?'

CNBC


Real market response to Covid closures could come in January, strategist says

CNBC


New York City will close indoor dining starting Monday, says Gov. Cuomo

CNBC


Sen. Tim Kaine on passing short-term spending bill, Covid relief

CNBC


Millennials showed interest in DoorDash, Airbnb on the first day of trading: TD Ameritrade's Kinahan

CNBC


How Social Security benefits are calculated if you make $15 per hour

CNBC


What to know about America's looming eviction crisis

CNBC


Disney forecasts 230-260 million streaming subscribers by 2024

CNBC


Disney forecasts 230-260 million streaming subscribers by 2024

CNBC


Why are we still teaching kids about isosceles triangles?

CNBC


Why 2020 has been a record year for IPOs and capital raised

CNBC


Rotation underway in markets, is there still a long way to go?
Craig Callahan, Icon Advisors president, and Brad McMillan, Commonwealth Financial Network CIO, join CNBC's


CNBC



All-cash home sales now reach about 36%
CNBC's Diana Olick joins


CNBC



Former OMB director Mick Mulvaney and Rep. Tom Suozzi debate SALT deductions
High tax states like New York and California are seeing Fortune 500 companies leaving for lower tax states like Florida and Texas. Mick Mulvaney, former OMB director and former White House chief of staff and Rep. Tom Suozzi (D-NY) joined


CNBC

The flight itself was well above-average
Once in the air, I settled into one of the 16 business-class recliners on the Boeing 737-900. Since we'd be flying in a southeasterly direction, I specifically chose seat 4A on the port side of the plane to maximize my chances of capturing sunrise.
Waiting at my seat was a plush pillow, down blanket and a COVID safety kit, consisting of a disposable surgical mask, hand sanitizer and anti-bacterial wipe. The incredibly friendly flight attendants, Daniella and Eden, then distributed unbranded amenity kits, stocked with socks, earplugs, a toothbrush and an eyeshade, a nice touch for a roughly three-hour flight.
Like the other biz travelers, my seatmate, an architect and mother of three, was quite animated despite the early hour. She engaged me in conversation and sought advice on what to do as a first-timer in Dubai traveling as a family. (Atlantis' Aquaventure water park was my top recommendation.)
As we crossed into Jordanian airspace, it was time for the breakfast meal service. Drinks were served first, and many passengers toasted to the journey with a glass of Israeli wine. None, however, went for the "hard stuff" on offer, including whisky, gin and vodka.
The breakfast choices were muesli or an omelet. I selected the former, which was served on a single tray with individual plastic coverings. Despite my seatmate claiming that this was "a downgrade" for El Al's catering, I was quite impressed with the offering: cut fruit, a salad with toasted pumpkin seeds, a trio of Middle Eastern lite bites, yogurt, granola and tiramisu in a mason jar. (The architect clearly hasn't flown in domestic first-class during the pandemic.)
I asked the flight attendants to show me what was in Y class. They let me know coach flyers were treated to a new menu designed specifically for this route.
Many were enjoying the Arabic-themed breakfast as we soared high above Saudi Arabia. In addition to a cheese or mushroom quiche, the economy offering included stuffed grape leaves, served alongside a dollop of labneh and crudité, with a single piece of moist baklava for dessert.
El Al's 737s don't have built-in seat-back entertainment. Instead, the carrier installed tablet stands that fold out from the center console. Pre-pandemic, business-class passengers would receive an iPad loaded with movies and TV shows for use during the flight. I always BYOD (bring your own device), so I instead placed my iPad in the empty stand.
In addition to the missing tablets, the ViaSat-based Wi-Fi service has been temporarily suspended fleet-wide. Strassburger promised that connectivity would be restored "in the coming days," but he noted that Dubai flights will be out of the coverage range once the network is switched back on.
Redrawing route maps
With iPads unavailable and Wi-Fi out of commission, that left me to two of my favorite inflight pastimes: glancing out the window and watching the flight map.
Not only was the flight itself historic, so too was the route we took. Until recently, Saudi Arabia wouldn't let Israeli-registered aircraft overfly its airspace. That's since changed for the Dubai routes, so it was no surprise that I heard "Mom, is that Saudi Arabia?" from the 3-year-old child sitting across the aisle.
For the short remainder of the flight, passengers either dozed off or kept their eyes glued to the windows, staring at scenery they've likely never seen before. Before long, it was time to descend for Dubai.
As the megapolis came in sight, with the Burj Khalifa jutting up through the mid-morning haze, I could hear the "oohs" and "aahs" from my fellow passengers.
And then, just a few minutes later, we landed at 11:01 a.m. local time. (There was no clapping.) As we pulled into the gate, it was time for some photos of the Israeli flag on the plane's winglet perfectly framing a taxiing Emirates 777 — a beautiful symbol signifying the budding peace between the two nations.
How did we get here?
Since late-November, both Israeli and Emirati carriers have flooded the market with direct air links between the two nations, a first of its kind in the Middle East.
FlyDubai, a low-cost carrier with headquarters in its namesake, began flights between the two countries on Nov. 26. The carrier does have a leg up in the market, according to Strassburger, since it flies the shortest possible distance between the two cities. The Israeli carriers, on the other hand, must fly at an undisclosed number of miles away from enemy territory, like Iraq and Kuwait, tacking on about 30 minutes to the flight.
In the days following FlyDubai's launch, both Tel Aviv-based Arkia and Israir launched charter and non-commercial services in the market.
The flag carrier, El Al, became the last to begin charter service on Dec. 7. Now that commercial flights have begun, the carrier is planning to fly on average three times a day to Dubai, using a mix of 737s and 787 Dreamliners, according to the latest Cirium schedule data.
Altogether, there were a whopping 17 Dubai-bound flights from Tel Aviv on Sunday, a number that's "unsustainable in the long term," according to Strassburger. Emirates and Etihad both plan to join the party come 2021.
But one service on Sunday morning, El Al Flight 977, was unique. As the inaugural flight landed in Dubai, Shannon Meroz, another biz passenger, succinctly quipped that "this was just a really historic moment."
Upon hearing the news that the El Al jet had landed, Strohmayer told TPG "the warmth Israelis receive when they arrive in Dubai and Abu Dhabi is a testament that the new expanding circle of peace will be a very warm one, with close relationships between our people. Having direct flights with our national carriers is just one example."
Indeed, the gate agents and ground services staff greeted each arriving passenger with a "welcome to Dubai." And then, on the jetbridge to the arrivals hall, I overhead a passenger say, "I truly can't wait for the nonstop flights to Marrakech," a nod to the latest news that Israel will normalize ties with Morocco, the fourth such country to do so in nearly as many months.
So yes, the "circle of peace" is expanding rapidly, in part by how fast the airlines, like El Al, are launching new routes.
All photos by Zach Griff/The Points Guy
SPONSORED: With states reopening, enjoying a meal from a restaurant no longer just means curbside pickup.
And when you do spend on dining, you should use a credit card that will maximize your rewards and potentially even score special discounts. Thanks to temporary card bonuses and changes due to coronavirus, you may even be able to score a meal at your favorite restaurant for free. 
These are the best credit cards for dining out, taking out, and ordering in to maximize every meal purchase.
—
Editorial Disclaimer: Opinions expressed here are the author's alone, not those of any bank, credit card issuer, airlines or hotel chain, and have not been reviewed, approved or otherwise endorsed by any of these entities.
Source: Read Full Article