Have plans to travel to Mexico? The CDC says you should cancel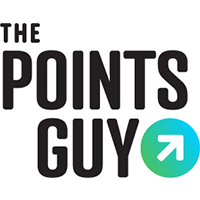 Mexico quickly became a popular hot spot for U.S. citizens seeking a respite from COVID-19 (and its policies) in the United States during the early months of the pandemic.
With its proximity to the U.S., cheap flights and relatively lax entry requirements, Americans flooded popular destinations like Cancun, Tulum, Los Cabos, Puerto Vallarta and Mexico City. But last month, the U.S. Centers for Disease Control and Prevention (CDC) updated its recommendation for travel to Mexico in light of the worsening global health crisis.
We'll break down the advisory change and what you need to know if you have a trip to Mexico planned. This guide will be updated as more information becomes available.
For more TPG news, deals and points and miles tips delivered each morning to your inbox, subscribe to our daily newsletter!
In This Post
CDC advisory
In December, the CDC assigned Mexico a Level 4 "very high" COVID-19 designation and said that "all travel" to the country should be avoided.
The CDC recommends that travelers who still plan to travel to Mexico should get tested for coronavirus one to three days before travel to Mexico and again one to three days before departure back to the U.S. Upon return to the U.S., the CDC recommends another test three to five days after travel. The CDC also recommends that you stay home for seven days after travel, or for a full 10 days if you don't get tested.
The coronavirus pandemic in Mexico
More than 130,000 people have died in Mexico since the pandemic, trailing only behind the U.S., Brazil and India. According to World Health Organization (WHO) data, the country recently crossed the grim threshold of nearly 1.5 million positive cases, with over 13,000 positive cases on Jan. 6, 2021.
"The number of increase in cases and deaths in Mexico is very worrisome," WHO director Tedros Adhanom Ghebreyesus said on Nov. 30, according to Reuters. "This shows Mexico is in bad shape."
Related: Guide to where you can get a COVID-19 test for travel
Traveling to Mexico
To be clear, Mexico is not an outlier in this situation. The CDC added "do not travel" advisories to dozens of countries worldwide, including Greece, Liechtenstein and Chile.
But perhaps no country has been visited more by U.S. citizens during the pandemic than Mexico and, with the arrival of winter, the odds are high the trend could continue.
A report from Airlines for America found that Mexico was the "clear leader" in international travel in October, and the bulk of those travelers were U.S. citizens. Even during the summer months, U.S. airlines scheduled thousands of flights to the country, according to data provided by Cirium.
The mayor of Austin, Texas, was criticized in December after vacationing in Cabo San Lucas even as he urged residents to stay home. In November, a large music party in Tulum turned into an international superspreader event after several guests contracted the virus and brought it back to cities like New York.
While some travelers I spoke to still planned to travel to Mexico, several say the CDC's warning has them shaken.
"When I saw the CDC recommendation, I discussed with my son and youngest daughter, and we agreed it is best to cancel," said reader Kelly S. in TPG's Facebook group. "We could be screwed completely if one of us contracted [COVID-19] while in Mexico, or if the borders suddenly closed, we wouldn't be able to get home," she said. "It's an uncertain time, and being in a hospital in Mexico where insurance wouldn't cover it — or stranded in Mexico if borders closed — were sobering thoughts."
Things to know
Do I need to self-quarantine or have a negative COVID-19 test?
Some U.S. states and foreign countries require at least a negative COVID-19 PCR or rapid test taken within a set period (usually 72 hours) or self-quarantine, but Mexico requires none of that.
Travelers to Mexico are not required to self-quarantine or show proof of a negative COVID-19 test upon arrival into the country but may be subject to health screenings at airports and other points of entry.
According to the immigration firm Berry Appleman & Leiden, an online health form has been added as a requirement for entry and exit.
Related: When will international travel return? A country-by-country guide to coronavirus recovery
What's open?
The Mexican government uses a "stoplight" system, which is updated every other week, to determine what's open and closed in its states.
The four metrics to determine the colors (green, yellow, orange and red) are the trend in numbers of new cases, hospital occupancy trends, current hospital occupancy rates and percentage of positive cases. According to the U.S. State Department, the whole state will be designated red if one indicator is red.
Five states — Baja California, Mexico City, the State of Mexico, Guanajuato and Morelos — are currently operating under "red" conditions. Under this restriction, only essential activities are allowed. This means that hotels are capped to 25% occupancy for guests working on critical activities, while parks are also capped at 25%.
The majority of states in Mexico, such as Quintana Roo and Baja California Sur, are operating under the "orange" designation. That means if you're headed to destinations like Los Cabos, Cancun or Punta Mita, hotels and restaurants are operating at 50% capacity. Markets and supermarkets will operate at 75% capacity. Malls, theaters and museums are also limited to 25% capacity.
Three states are operating under the "yellow" designation. Public space is open, while enclosed public spaces can open with reduced capacity. Tulum, for example, is operating under a local "yellow" designation.
Just two states — Campeche and Chiapas — are operating under the "green" designation.
Mask usage is required, and some municipalities have instituted a curfew. Finally, Mexico City has required businesses to implement QR codes that can trace and contact customers if they've been in contact with someone who has the virus.
What should I do if I have a trip planned?
You should pay close attention to cancellation and rebooking policies, especially closer to your departure. Many airlines allow new tickets to be changed or canceled for no fee. If rebooking, you may need to pay a difference between the original fare paid and the new fare. If you cancel, you'll typically get flight credit that can be put toward a new reservation within a set period of time.
But unlike airlines, hotels and home rentals may not be as flexible with changes. As we reported earlier this fall, most major chains let their policies lapse at the end of September. New nonrefundable or prepaid bookings made with Hilton, Marriott and IHG may be subject to the usual terms and conditions.
It appears that the lone exception is Hyatt. Most reservations booked after July 1 for arrival dates through July 31, 2021, can be canceled at no charge up to 24 hours before arrival.
Is my airline blocking middle seats?
An empty seat is no longer a guarantee on many U.S. airlines that fly to Mexico (or anywhere else, for that matter). That means travelers on most airlines won't find empty middle seats and could potentially face completely sold out jets.
The exception is Delta Air Lines. Economy cabins won't be booked above 70% capacity on any aircraft that Delta flies through at least March 31, 2021.
Even if you decide to travel to Mexico, expect a crowded airport, especially on peak travel dates. Travelers have reported long lines with little crowd control at popular gateway destinations such as Cancun (CUN).
Related: Which US airlines are blocking middle seats?
Bottom line
As cases, hospitalizations and deaths spike in Mexico, travelers may decide to rethink winter trips to the country.
While the CDC has urged passengers to avoid nonessential travel, this new designation is the strongest language the agency has used yet about Mexico in recent months.
But despite the warnings, some travelers I spoke to said their trips were still on.
"The only thing that might change is people who were on the fence about traveling to Mexico might give it a second thought now that the CDC has stepped in," said Meagan Drillinger, the Mexico correspondent for Travel Weekly and a TPG contributor. "But, there's a large majority of travelers who will continue to go."
Featured photo by ALFREDO ESTRELLA/AFP
SPONSORED: With states reopening, enjoying a meal from a restaurant no longer just means curbside pickup.
And when you do spend on dining, you should use a credit card that will maximize your rewards and potentially even score special discounts. Thanks to temporary card bonuses and changes due to coronavirus, you may even be able to score a meal at your favorite restaurant for free. 
These are the best credit cards for dining out, taking out, and ordering in to maximize every meal purchase.
—
Editorial Disclaimer: Opinions expressed here are the author's alone, not those of any bank, credit card issuer, airlines or hotel chain, and have not been reviewed, approved or otherwise endorsed by any of these entities.
Source: Read Full Article