Hawaii officially launches "resort bubbles" on Kauai — monitoring bracelet required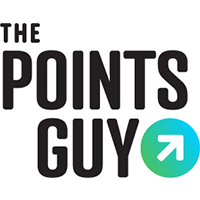 If you don't mind wearing a wrist monitoring bracelet (and paying for that privilege), have we got the postcard-perfect vacation for you.
The Hawaiian Island of Kauai has received permission to create "resort bubbles," that officially kick off today. Hawaiian Governor David Ige first approved the resort bubble concept back in September, but the details surrounding implementation weren't fully ironed out, approved and launched until now.
For more TPG news delivered each morning to your inbox, sign up for our daily newsletter.
The program called an "enhanced movement quarantine," was approved by Kauai Mayor Derek Kawakami on Dec. 30 and is distinctly different than the state's pre-travel testing program that is in effect on the other islands. That program has allowed travelers to bypass an otherwise mandatory 10-day quarantine with a negative COVID-19 test from an approved provider taken with 72 hours of departure to the islands.
But faced with rising cases and limited medical capacity, Kauai opted out of that program in early-December. Since then, there's been no way around a mandatory quarantine of 10 days upon arrival to the Garden Island — until now.
Related: Everything you need to know about visiting Hawaii
With this program that takes effect today, those wishing to travel to Kauai have a new hybrid option, the resort bubble.
To participate in this new program, travelers will need to have negative results from a pre-travel COVID-19 test taken no more than 72 hours from the final leg of departure of their trip to Kauai. However, of note is that this test can be any COVID-19 diagnostic test (antigen or PCR) approved by the FDA, as opposed to relying solely on the state's Trusted Testing and Travel Partners list. Travelers will need to complete the County of Kaua'i arrival form available at www.kauai.gov/COVID-19.
Upon arrival to Kauai, travelers then proceed directly to their resort bubble either by hotel transport or a car service type of ground transportation, though no rental cars allowed until the traveler is released from the bubble program.
At one of those six designated bubble resorts, guests who participate in this program will be able to move about the property. This means access to pools, dining (if available) and potentially even the beaches during the 72 hour quasi-quarantine period. The catch?
During the three days of quarantine, guests cannot leave the resort other than for medical care and will have their movements monitored by a bracelet.
After the 72 hour mark, participants can get another coronavirus test on the property at their expense, and if they are negative, are then free to move about the rest of the island.
Gallery: Places You Can Escape To During Quarantine — If You're Rich (GOBankingRates)
Related: State-by-state guide to coronavirus reopening
Hawaii Guide lays out the official rules here:
To qualify, travelers must:
Take a pre-travel test within 72 hours before traveling to Kauai and receive a negative test result.
Stay at an approved EMQ "resort bubble" property.
Take a post-travel test more than 72 hours after arriving on Kauai and receive a negative result.
So far, only six Kauai resorts are approved for the bubble program, though two do allow traditional points reservations.
The approved properties are The Cliffs at Princeville, Hilton Garden Inn Kauai Wailua Bay, Koa Kea Hotel & Resort at Poipu, The Club at Kaukuiula, Timbers Kauai Ocean Club & Residences at Hokuala and the Kauai Marriott Resort.
You can book your stay directly with those properties like normal, but factor in not only the cost of the pre- and post-arrival tests, but also the monitoring bracelets.
Related: Country-by-country guide to reopenings
The Kauai Hilton Garden Inn is charging $80 as a one-time fee for the bracelet. I recently spoke with the general manager of the hotel who is thrilled to be part of the new program. He told me guests would be able to move about a portion of the resort while they wait for the test results, and he laughed when I accidentally described it as an "ankle bracelet."
He said it's actually unobtrusive and you wear it on your wrist.
A call to the Kauai Marriott revealed a $100 fee for the monitoring bracelet at that property. The Marriott does provide a $25 food and beverage credit once you've paid the bracelet's fee, which is good, because you can't leave the property to go grab a meal anywhere else. I learned that one restaurant on property was open for quarantine tests, but that food and beverage can be delivered to the room.
The Marriott has a free shuttle from Kauai's Lihue Airport (LIH) while the Hilton Garden Inn says guests are allowed to use taxis or Ubers as ground transportation, but emphasized that guests should come directly to the hotel from the airport.
Related: Why we love Hawaii
For what's it worth, several other countries have similar tracking devices that may be a sign of things to come for future travel as the world battles the pandemic. And of course, this is not mandatory for entry to Kauai.
How Hong Kong tracks its citizens in home quarantine: a fascinating illustrated overview from @nataliechyi. Everyone is issued a tracking bracelet at the airport https://t.co/aM16ZXZLqt pic.twitter.com/OVZAsZUVPu
— Casey Newton (@CaseyNewton) April 13, 2020
Visitors or returning residents to Kauai may instead opt for the island's traditional 10-day quarantine, though keep in mind that quarantine option doesn't come with the freedom of enjoying a mai tai by the resort pool.
Related: U.K. goes back into strict lockdown
If you are considering a Hawaii visit in 2021, be sure to read my colleague Summer Hull's complete guide to visiting Hawaii right now, as well as this first-hand report on what it's really like to vacation in Hawaii right now.
Featured photo by Summer Hull/The Points Guy.
SPONSORED: With states reopening, enjoying a meal from a restaurant no longer just means curbside pickup.
And when you do spend on dining, you should use a credit card that will maximize your rewards and potentially even score special discounts. Thanks to temporary card bonuses and changes due to coronavirus, you may even be able to score a meal at your favorite restaurant for free. 
These are the best credit cards for dining out, taking out, and ordering in to maximize every meal purchase.
—
Editorial Disclaimer: Opinions expressed here are the author's alone, not those of any bank, credit card issuer, airlines or hotel chain, and have not been reviewed, approved or otherwise endorsed by any of these entities.
Source: Read Full Article