Hawaii reduces quarantine period: Here's everything visitors to Hawaii need to know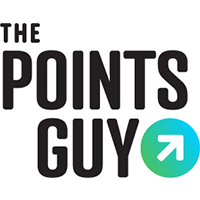 Editor's note: This is a recurring post, regularly updated with new information.
Since the world turned upside down, planning a vacation to Hawaii has proven to be a challenge.
For months, the only way to enter Hawaii was with a mandatory 14-day quarantine. Then, a reopening date with an option to test before travel to avoid the quarantine became a moving target as the islands battled a COVID-19 surge and the country as a whole dealt with a lack of reliable, rapid testing.
Next, the different islands began to introduce their own policies about reopening. But on Oct. 15, Hawaii finally introduced a pre-travel testing option … at least for most of the islands. And now, effective Thursday, Dec. 17, the quarantine period in Hawaii for travelers who do not use the pre-arrival testing option has been reduced from 14 to 10 days, following the adjusted CDC guidance on the acceptable length of quarantine.
Related: Here's what it is like to visit a reopened Hawaii
A timeline of events
The rules for entering Hawaii without a quarantine period have been a moving target.
While tens of thousands of travelers have now successfully arrived in Hawaii without quarantine, some arrived with the wrong test, especially early on in the pre-travel testing process. An additional layer of complexity was added on Nov. 24, when travelers planning to visit Hawaii were told they must have the correct test results in hand before departure, according to an announcement from Gov. David Ige.
Then, on Nov. 28, it was reported that the island of Kauai was opting out of the state's pre-travel testing program altogether. Both intrastate and out-of-town visitors alike once again face a mandatory quarantine when visiting Kauai. The order went into effect on Dec. 2, 2020.
Now the holiday travel season is upon us, and despite the CDC's warnings to stay home for the holidays, people are traveling at some of the highest levels since the pandemic started.
With that crush of travelers has come a backlog in the turnaround times for some of the tests accepted for entry into the islands that, for now, aren't requiring a quarantine. Most notably, CVS, one of Hawaii's "trusted" partners for testing, has said "travelers to Hawaii should make other testing plans."
In fact, while not taken with the intention of going to Hawaii, my most recent PCR test done at CVS took four days to come back, which is well beyond the cut-off time that would be necessary for Hawaii.
We've also learned that Quest Diagnostics is opting out of the Hawaii testing program. "Due to high demand from healthcare providers for our COVID-19 molecular diagnostic testing services, Quest Diagnostics is suspending its participation in the Hawaii Pre-travel Testing Program, effective Nov. 22, 2020."
It's not all bad news for people who are traveling to Hawaii. Alaska Airlines' pre-clearance initiative announcement on Dec. 11 makes things ever-so-slightly easier: Alaska Airlines passengers are now able to pre-clear with their testing requirements at the departure gate, and bypass airport screening upon arrival in Hawaii.
We get it: That's a lot of information to keep track of — and it changes often. So, here's the latest information about traveling to the Aloha State right now, and what you need to prepare for a successful trip.
For more TPG news delivered each morning to your inbox, sign up for our free daily newsletter.
In This Post
Hawaii reopened to US travelers on Oct. 15
Hawaii reopened to U.S. travelers on Oct. 15.
At this time, international travelers from CDC-prohibited countries are still banned from entering Hawaii. However, travelers coming from Japan have a pre-travel testing option via approved testing providers that went into effect on Nov. 6, 2020. Gov. Ige said travelers from Canada would also be eligible for this option as of mid-December.
The state's pre-travel testing program requires all visitors to take a nucleic acid amplification test, such as a PCR test, from an approved testing partner within 72 hours and obtain results before departure to Hawaii. Kauai has opted out of this testing initiative and still requires a mandatory quarantine.
The latest update states that "If test results are not available before boarding the final leg of the trip, the traveler must quarantine for 10 days or the length of the stay, whichever is shorter." This applies to both domestic transpacific flights and international flights departing from locations in which the state's pre-testing programs are in place.
However, as noted above, not every island in Hawaii has the same rules once you arrive.
Visit TPG's guide to all coronavirus news and updates
Hawaii, the Big Island
Travelers to the Big Island who participate in the state's pre-arrivals testing program to avoid a mandatory 10-day quarantine will have to take a second, free rapid antigen test at the airport upon arrival. A second negative result would allow the traveler to bypass mandatory self-isolation.
Currently, only the Big Island will require a second test upon arrival to avoid quarantine. Reportedly, this second test has already caught 45 positive cases entering the Big Island and will continue at least through mid-January.
Kauai
Kauai is currently opting out of the pre-travel testing initiative in order to not overwhelm hospitals on the island as COVID-19 cases increase across the U.S. and on the island. A 10-day quarantine is mandatory upon entering that island.
Gov. Ige said, "The unprecedented surge of COVID-19 cases on the mainland and the rise in community spread on Kauai are of significant concern for the Garden Isle. We must protect Kauai residents and visitors and ensure that Kauai's hospitals do not become overwhelmed."
Related: Hawaii approves the potential use of 'resort bubbles' for quarantined travelers
Maui
Maui has a voluntary test that will be offered for free three days after arrival on the island.
In addition, travelers who fly to Maui from another county can bypass quarantine by submitting a negative PCR test result. Those who do take this voluntary second test are eligible for a discount card. Maui News reported that 200 of the first several thousand visitors arriving in Maui after the pre-travel program took effect have taken the voluntary second test.
What do I need to do to qualify for pre-arrival testing?
U.S. travelers must complete the following steps before entering Hawaii's participating islands:
All U.S. travelers 18 and older must register through the mandatory Hawaii Safe Travels online program
Within 72 hours of departure time, each traveler 5 or older must undergo an approved COVID-19 test with negative results through Hawaii's trusted testing and travel partners
The negative test result must be in hand when boarding your final flight leg to Hawaii
24 hours prior to departure, complete the health questionnaire on your Safe Travels account
Comply with all social distancing and mask requirements during travel, including in flight
All incoming Hawaii travelers must pass thermal temperature checks and facial-imaging technology upon arrival
Produce the Safe Travels QR code to local officials upon arrival in Hawaii
Pre-travel testing will allow healthy tourists to avoid the mandatory 10-day quarantine with some exceptions if they have a qualified negative COVID-19 test taken no earlier than 72 hours before their final flight to Hawaii departs. Additionally, travelers arriving in Hawaii will have their temperatures checked upon arrival and must fill out a travel and health form. Travelers who don't have proof of an approved negative test must quarantine for 10 days.
Alaska Airlines' Hawaii Pre-Clear
Alaska passengers bound for Hawaii will no longer have to be checked upon arrival in Hawaii. Instead, those formalities will be done at departure. The gate agent will verify that your Safe Travel profile is updated and give you a pre-clear wristband which will entitle you to skip airport arrival screening in Hawaii.
Note that your lodging and car rental company may still need to verify the QR code from your Safe Travels profile.
More information about the Hawaii Pre-Clear program can be found here.
What does mandatory quarantine entail?
Hawaii's current mandatory 10-day self-quarantine remains in effect for anyone who does not follow the pre-travel testing requirements and the island of Kauai. The state is serious about minimizing risk; this isn't one of the island destinations where you can roam freely at your property of choice.
"Hawaii is our home," said Jeff Helfrick, vice president of airport operations at Hawaiian Airlines. "So it's important not only that we take care of our island home, but also that we do it right."
Beyond potential resort bubble programs that could theoretically grant a little bit more freedom, travelers not cleared via the pre-travel program are not allowed to leave their personal quarantine space, such as a hotel room, unless they are seeking medical care. All public spaces, including any on-site resort pool, fitness center or restaurant, are off-limits during this period, which means delivery and room service only. Visitors are also not allowed unless this person is a healthcare professional specifically checking on your health.
Tourists have been arrested for breaking quarantine early.
Car rental agencies are banned from renting to anyone subject to mandatory quarantine regulations. Anyone who intentionally or knowingly breaks quarantine can be convicted of a misdemeanor. That could mean a fine of up to $5,000 or jail time of up to one year.
Related: Why we love Hawaii
What if I want to travel between the Hawaiian islands?
Beginning Oct. 15, you'll have more ways to avoid quarantine when traveling between the Hawaiian Islands.
Those traveling to Oahu from another Hawaiian island do not have a 10-day quarantine or current testing requirement.
Effective Oct. 15, people island hopping to Maui have the ability to participate in pre-travel testing done at an approved partner up to 72 hours before travel. This is virtually the same requirement as those coming from the mainland to Hawaii. This sort of program for interisland arrivals to the Big Island is still being finessed. Anyone traveling to Kauai must complete a mandatory 10-day quarantine.
If you just have a layover in Honolulu (HNL), then the negative test result you took to enter Hawaii before travel is good through to your final destination. However, if your break in Honolulu is more than a layover, you are subject to new interisland testing or quarantine requirements.
Testing facilities approved by Hawaii
Hawaii has approved the following list of testing partners for the pre-arrival approval program. You may have to pay out-of-pocket for the voluntary COVID-19 test, so be sure to check with your insurance provider before proceeding.
AFC Urgent Care in Portland, Lake Oswego, Beaverton and Oregon City: $199 for the Rapid RNA Molecular test
Bartell Drugs, $125, solely for Alaska Airlines passengers heading to Hawaii
Carbon Health in Seattle; $135 for the Abbott ID Now rapid test
CityHealth Urgent Care
Clinical Laboratories of Hawaii for interisland travel, $150
Color is working exclusively with United passengers flying out of San Francisco (SFO)
CVS Health testing is available in 35 states and the District of Columbia; prices range from $0 to $139 (Note: CVS advises travelers not to rely on its services to guarantee entry into Hawaii.)
Diagnostic Laboratory Services (Hawaii), $125
Discovery Health MD is available to passengers flying through Seattle-Tacoma International Airport (SEA)
Hawaii Pacific Health for interisland travel, $150
Kaiser Permanente is only available to members of this health plan
Minit Medical located in Maui
Urgent Care Hawaii
Vault Health is an FDA-authorized at-home saliva test with real-time audio-visual supervision
Walgreens is providing COVID-19 tests at drive-thru locations, so you don't need to leave your vehicle; There is no cost for anyone meeting the CDC criteria for testing and tests are now available to those 3 and older.
Airlines and airports offering tests
Multiple airlines, including United, Hawaiian, Alaska and American, have developed a testing system available to travelers flying to Hawaii from certain hub airports, or via an at-home kit.
Alaska Airlines
Alaska Airlines partners with a variety or providers including Carbon Health and Costco (home saliva-based test). At Carbon, Alaska passengers can be tested from 9 a.m. to 7 p.m. PDT. Test results will be ready by the next business day (some results within two hours) at a discounted cost of $135 to $170.
More information, including how to schedule an appointment, is available at alaskaair.com/hawaii-bound.
Note that Alaska passengers bound for Hawaii will no longer have to be checked upon arrival in Hawaii as mentioned above. Instead, those formalities will be done at departure. The gate agent will verify that your Safe Travel profile is updated and give you a pre-clear wristband which will entitle you to skip airport arrival screening in Hawaii.
American Airlines
If you're flying on American Airlines from Dallas-Fort Worth (DFW) to Honolulu (HNL) or Maui (OGG), you're eligible to take a $129 at-home nasal PCR test administered by LetsGetChecked, an in-person test at a CareNow urgent care location or a preflight rapid test at DFW administered by CareNow.
More information about testing with American can be found here.
Hawaiian Airlines
Hawaiian Airlines partners with Worksite Labs to provide drive-through COVID-19 PCR testing in select cities, including Las Vegas, Los Angeles, Seattle, San Francisco and San Jose.
Worksite Labs will offer the Droplet Digital PCR shallow nasal swab test for $90, with results within 36 hours.
Passengers on Hawaiian can also order a mail-in polymerase chain reaction (PCR) saliva test online through Vault Health for $119. The test kit, which is available for travelers of all ages including children, will be express mailed overnight to guests who will self-collect their sample with assistance from a testing supervisor during a video call. The kit is express shipped overnight to a lab, which will process and analyze the sample and provide travelers their results electronically within 24 hours of receiving the sample. Vault recommends you find an alternate testing solution if traveling on a Tuesday or Wednesday, due to shipping delays on the weekends.
More information about testing with Hawaiian Airlines can be found here.
United Airlines
United is offering Hawaii-bound passengers rapid testing at San Francisco International (SFO) from 9 a.m. until 6 p.m. daily, with results in 15 minutes. Travelers can make reservations before they arrive and the service costs $250.
Another option for those in San Francisco is drive-up testing administered by Color at a testing facility located at the United technical operations facility parking lot. Results are provided within 48 hours and the cost is $105, appointments required.
Those departing Denver (DEN) and Newark (EWR) to Hawaii on United can also do testing at those airports, with registration for $200 per person.
United also offers Hawaii-bound passengers a mail-in option via ADL Health for $119 per test (includes shipping).
More information about testing with United can be found here.
Air Canada and WestJet
As part of the governor's latest announcement about travelers from Canada being eligible to avoid quarantine if test results are provided prior to departure, two Canadian airlines have agreed to help facilitate:
"Air Canada and WestJet will be identifying testing entities in Canada, with the Hawaii State Department of Health's approval, for purposes of the pre-testing program. Canadian residents should look to these Canadian-based carriers for the testing options in their country."
Airport testing
Some U.S. airports are also offering COVID-19 testing. Tampa International (TPA); Bradley International (BDL) near Hartford, Connecticut; New York-Newark (EWR), New York-JFK and others offer on-site testing. Oakland Airport (OAK) in California also offers preflight testing that, unlike most programs, comes with no out-of-pocket cost for travelers heading to Hawaii.
Related: You can now take a COVID-19 test at the Tampa Airport
What is the airport testing process like?
As mentioned above, San Francisco International Airport (SFO) is offering United's Hawaii-bound passengers the option to take an approved rapid test at the airport before heading to Hawaii.
Your trip will need to originate from SFO, and you'll be billed $250. At SFO, the testing site is in the International Terminal in Courtyard A on the lower level below where you check-in for your flight or go through TSA security screening.
You are asked to make an appointment and register ahead of time. Reserving a slot ahead of time won't let you skip the line, but it will save you time from having to fill out the questionnaire on the spot.
Allow extra time before your flight as you'll need to wait for your turn, then 15 minutes or so for results and ultimately head back through security and to your departure gate.
Once registered and checked in, you'll be given a packaged swab for your test and escorted to a screened-off area for a short virtual visit with a doctor.
You'll be asked some standard questions, including whether you have been in contact with someone who tested positive for COVID-19 or if you have any symptoms.
From there, you head outside to the testing tent. A healthcare worker will administer the test while on the other side of a plexiglass divider.
Then you'll wait outside for your results. If you test negative, you'll be good to head back upstairs for your flight. If the test comes back positive, you'll sit down to talk with the doctor via a virtual visit as they explain the results and answer any questions you may have. Then you'll need to self-isolate in accordance with doctor and CDC recommendations.
All in all, the process is simple, though the price tag is high at $200 to $250 per test in most cases.
Register with Hawaii's Safe Travels system
If you decide to travel to the state, you'll need to register with Hawaii's Safe Travels system. Do this at least 72 hours before arrival, as it will speed up your exit from the airport since you'll be asked to show your registration confirmation page.
If you need to quarantine for 10 days, you'll need to check in on the app daily to report the condition of your health if your trip is not a part of the pre-testing arrival plan. We wouldn't be surprised to see the continued use of this app in some form in the future, even after the self-quarantine regulation expires.
Related: What it's like to fly in the U.S. right now
Flight schedules have been reduced
As you would imagine, the 10-day (previously, 14-day) self-quarantine requirement has done what it was designed to do: Convince travelers to stay home and avoid Hawaii in the short term. According to data provided by the Hawaii Vacation and Convention Bureau (HVCB), travel to Hawaii is still down more than 90% compared to 2019 numbers.
This decline in passengers led airlines to suspend some flights between the mainland and the Hawaiian Islands. We do expect airlines to add capacity back to their schedule as demand increases.
You'll have to wear a face mask
On April 17, the governor of Hawaii issued an order requiring face masks in Hawaii in all public spaces and gatherings, including along beaches. So if you're planning a trip to the islands, expect to pack a selection of those masks, too.
Related: Does my child need to wear a face mask while traveling?
Hotels are starting to reopen
While some hotels closed at the start of the pandemic, many popular hotels across the islands are starting to reopen, including some of TPG's favorites (The Ritz-Carlton Kapalua, Disney's Aulani and the Grand Hyatt Kauai).
Related: TPG readers reveal their favorite points hotels in Hawaii
Should I book a trip to Hawaii?
"Hawaii is ready," said Jeff Helfrick of Hawaiian Airlines. "Hawaii has spent a lot of time and effort in preparing facilities, hotels, restaurants and setting up the beach chairs and all those kinds of things so that they are perfectly socially distant so that our guests can return. And while it probably won't feel exactly the same, it'll feel enough the same so that people will continue to love Hawaii and continue to make it a great vacation destination."
Recently, TPG had a reporter visit Hawaii, and she documented what it was like to visit a reopened Hawaii.
There's no question that Hawaii is a beautiful destination perfect for outdoor exploration. As the pre-travel testing is put through its paces, much more will be known about the ease (or difficulty) of entering Hawaii. But, as we have already seen with Lanai and Kauai, things can change quickly for an island in the middle of the ocean with finite hospital capacity.
According to the Associated Press, more than 66,000 people were screened upon arrival in Hawaii in the first week of the new program from Oct. 15 to Oct. 22. Of those, 41,783 had the approved negative test and were allowed to skip the previously mandatory two weeks of quarantine. But that means more than 20,000 travelers did not. Some of those may have intentionally opted for a two-week quarantine, while others arrived with the wrong test.
The state has a limited number of pre-travel testing providers, and some of the providers will not test children under 12, so do your research if you are traveling with children 5 or older who are required to test to avoid quarantine.
That said, according to the U.S. Centers for Disease Control and Prevention (CDC), "Travel may increase your chance of getting and spreading COVID-19. Postponing travel and staying home is the best way to protect yourself and others this year."
Related: Getting a coronavirus test for travel is not always possible
Bottom line
Hundreds of thousands of would-be visitors have delayed or canceled trips to Hawaii during the pandemic.
Now, many travelers can enter all of Hawaii, except Kauai, without quarantine as long as they can follow the testing procedures and present eligible negative results prior to departure.
If your family plans to join the thousands of visitors again entering Hawaii each day without quarantine, be sure to triple-check all documents, deadlines, test requirements and timelines leading up to your trip. It also won't hurt to familiarize yourself with airline, hotel and other travel cancellation and rescheduling policies in case something doesn't go as planned given the surge in COVID-19 cases across the U.S.
Related: 
Airline COVID-19 cancellation policies, a comprehensive list
Hotel cancellation policies during the coronavirus pandemic
Will travel insurance cover coronavirus-related changes?
Additional reporting by Chris Dong, Victoria M. Walker, Katherine Fan, Madison Blancaflor, Clint Henderson, Nick Ellis and Andrea M. Rotondo.
Featured image of Honolulu by Timur Alexandrov/EyeEm/Getty Images
SPONSORED: With states reopening, enjoying a meal from a restaurant no longer just means curbside pickup.
And when you do spend on dining, you should use a credit card that will maximize your rewards and potentially even score special discounts. Thanks to temporary card bonuses and changes due to coronavirus, you may even be able to score a meal at your favorite restaurant for free. 
These are the best credit cards for dining out, taking out, and ordering in to maximize every meal purchase.
—
Editorial Disclaimer: Opinions expressed here are the author's alone, not those of any bank, credit card issuer, airlines or hotel chain, and have not been reviewed, approved or otherwise endorsed by any of these entities.
Source: Read Full Article