Hawaiian Airlines' CEO and sales exec on the decision to introduce a GDS surcharge: Travel Weekly
On June 1, Hawaiian Airlines became the first U.S. carrier to institute a surcharge for bookings though the GDS. Airlines editor Robert Silk spoke with Hawaiian CEO Peter Ingram and senior vice president of global sales Theo Panagiotoulias at the IATA general meeting in Doha, Qatar, late last month about the surcharge as well as Hawaiian's recovery from the pandemic.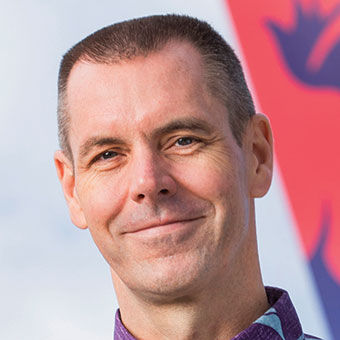 Q: Hawaiian instituted a $7 per segment GDS fee on June 1. How has the rollout gone?
Ingram: We're pleased with how our new strategy has been implemented. We've been able to transition a number of our distribution partners to NDC channels, and that is the primary objective. We're eager to work with more partners and bring them over into NDC channels as soon as we can.
Q: Why did you choose a surcharge as opposed to incentives to encourage NDC uptake? You're the only U.S. airline that has done that.
Ingram: We thought this was the best way to create an incentive structure around getting people into the NDC channels and away from some of the legacy distribution channels. And as I said, we've seen good adoption.
Q: Have you gotten any backlash from the agent community?
Ingram: Not significant. Some travel partners are less willing to transition at this stage, and we're trying to work through those on a case-by-case basis.
Panagiotoulias: We've had a lot of questions coming from the travel agency community, primarily because they are still learning. But I wouldn't say it's backlash. They're just making sure. There's been a bit of anxiety on how to adapt.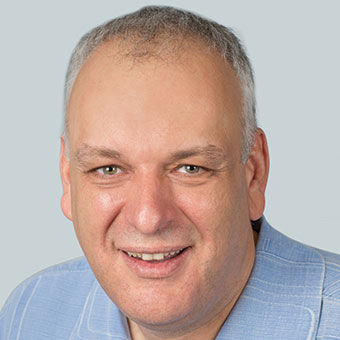 Q: Are these technical questions?
Panagiotoulias: Primarily technical; I think philosophically, most agency partners understand the rationale. If you're a customer-centric business, we are looking to bring technology to market that is reflective of what customers are wanting. So I think most of them get it.
Ingram: We don't want to collect the surcharge. We would like people to transition to the channels where there isn't a surcharge.
Q: You have three alternative channels: direct connects, your new partner portal and NDC aggregators. What advantages do advisors get through your NDC channels compared to legacy agency channels?
Panagiotoulias: They aren't being surcharged. But more importantly, they are getting access to Neighbor Islands content that is not available in the GDS. Long term, there will be more differentiated content. 
Q: Your capacity is down approximately 12% from 2019, and revenue also has not fully recovered yet. How would you say the airline is fairing overall?
Ingram: The U.S. mainland to Hawaii is incredibly strong right now. We're actually flying more capacity than we did before the pandemic in that sector. And before the pandemic that was 55% of our revenue. So if there is one piece of our business that we're really keen to have ticking, that would be the largest one. Neighbor Island business is probably 85% recovered at this point, and the trend is really good there. A couple of segments that are not really back yet are international connections and the one-day tour business, which tends to be international visitors. Internationally, we've seen good recovery in Australia and Korea. But the biggest piece of international travel to Hawaii is Japan. Because of some of the restrictive travel policies into Japan, that has been slower to recover.
Q: Are you flying more flights to the mainland in 2019 or just more seats due to bigger aircraft?
Ingram: It's a little bit more flights. In 2021 we added service to Ontario, Calif., we added a three-times per week flight to Austin, and we added a three-times-per-week flight to Orlando.
Q: What is there about the Hawaiian product that more agents should know about?
Ingram: One of the messages we have to make sure we get out about our premium services is that, particularly on the A330, our lie-flat product I think is far and away the best product available for travelers coming from the Western U.S. to Hawaii. We operate the 330 regularly, not only on our longer-haul flights like Boston and New York, but it's our primary aircraft for serving Los Angeles to Honolulu. It's in Seattle and San Francisco. Agents would be commended by their customers for putting them in the best product that is available.
Q: You extended the run of your Hana Hou in-flight magazine. Why? It goes against trends.
Ingram: I think it really reflects that Hana Hou has always been a unique in-flight magazine. It's really more of a Hawaii lifestyle magazine that really resonates with [passengers] and resonates with our community. It's something that we really want to keep going as a unique element of the Hawaiian hospitality. that you receive only on Hawaiian Airlines.
Source: Read Full Article