Hosts compete, and ICs benefit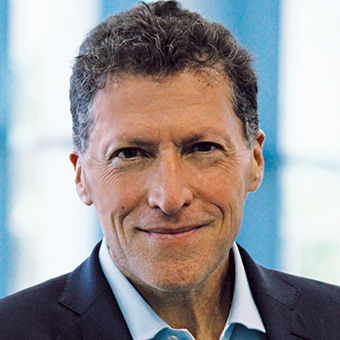 Over the past two decades, hosting has profoundly changed the travel advisor landscape. I don't think it's a stretch to say it saved retail leisure travel sales from becoming an interesting niche profession rather than the thriving distribution channel it is today.
Hosting has provided entry into the field for tens of thousands of people who might otherwise have been discouraged simply by the requirements of getting ARC certification.
Independent contractors (ICs) today have dozens of options to consider when searching for a host that will be the best fit, taking into consideration everything from the host's suite of support programs to its portfolio of preferred suppliers to nuanced commission-split choices.
Earlier this month, I attended The Collective, a conference for employees, ICs and preferred suppliers affiliated with Avenue Two Travel, a high-end, Pennsylvania-based agency.
Avenue Two is now in its second generation of leadership, and CEO Joshua Bush believes that growing up in a travel agency has been critical to providing insights that will make the agency attractive to ICs.
"My mom, Debbie, is a fantastic travel advisor," he told me over breakfast at the conference. "And one of the things that initially helped her succeed is that she both worked in the business and on the business. In addition to planning trips, she was doing the marketing, doing the books, handling the Virtuoso relationship, managing everybody in the office."
When Bush left a career in consumer finance to work in the family business, he took over a lot of his mother's nonsales duties. Almost immediately, her sales volume increased significantly.
Going into the pandemic, he began to think about how that might be applied to Avenue Two advisors to help them ramp up their businesses more quickly.
Those who have the power to sell should have as few distractions between themselves and their clients as possible, he thought.
He was aware that the list of things that take time away from actual advising is long, from waiting on hold to speak to a supplier to navigating the paperwork required to hire remote-based help in a state with strict seller-of-travel laws.
The exact nonsales tasks that would need support, he knew, would vary greatly from IC to IC. The simplest answer, he decided, would be for the IC to, alongside Avenue Two, determine where needs were greatest and then jointly interview candidates who could pick up those tasks.
The successful candidate would be dedicated to supporting the IC but would be on Avenue Two's payroll, instantly eliminating the time-consuming overhead that hiring, providing benefits for and maintaining an employee entails.
The actual costs associated with that employee would be billed back to the agency as a line item deducted from the IC's commission checks.
The IC would be able to "turn on" and "turn off" the employee at will, so if they needed extra help when, for instance, they were themselves traveling, they could get it, but not take on the cost at times when they needed less help.
Having run a small business myself, this struck me as a practical, attractive option.
Simultaneously, Bush is working on another differentiator that struck me as attractive in an entirely different way.
Avenue Two was recently accepted to the certification program to become a B Corporation. (The "B" in this instance stands for "beneficial.") Once certified, such companies are identified by the imprint of a capital B in a circle on products and in promotions.
The process to become a B Corp is long and rigorous and delves into almost every aspect of a business to ensure it is doing things in ways that are best for employees, customers and society at large. It examines everything from the companies in an applicant's supply chain to its ownership structure to its commitment to diversity, equity and inclusion.
I'm aware of few B Corps in travel. MaCher, which provides branded swag for the industry, was the first that came to my attention. The largest appears to be Intrepid Travel. I saw last week that a hotel company, Collective Retreats, appears to be the first in hospitality to be a certified B Corp.
Bush hopes to claim "first" status among travel agencies.
There are consumers — myself included — who upon seeing the B Corp trademark on a product or service are influenced to choose it over similar companies without the mark.
But the upside for the designation is more than just the halo it conveys. Essential to the attraction of being a B Corp is that it has been shown to make a company more stable, financially successful and sustainable in every sense of the word.
The two differentiating factors Avenue Two has chosen to pursue may not be attractive to all ICs but underscore that with the proliferation of hosts has come a mosaic of choice. And that bodes very well for maintaining a strong and healthy advisor community.
Source: Read Full Article