How and when to renew your passport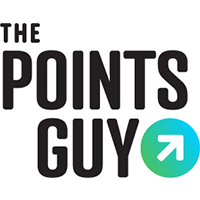 If you're an avid traveler, chances are you're well aware of when your U.S. passport expires and your options for renewal. However, like everything else, the pandemic has complicated that process. Application renewals were suspended for several months and now there is a huge backlog of renewal applications. So if you were hoping to get the vaccine in the next few months and resume checking trips off your bucket list, you might find that process to take longer than expected. Here's everything you need to know about renewing your passport right now.
For more TPG news delivered each morning to your inbox, sign up for our daily newsletter.
When should you renew your passport?
When timing your passport renewal, you should keep in mind your expiration date as well as where and when you're traveling. Ideally, you should renew it at least six months before it expires, especially if you have travel coming up to countries that require six months of validity. Regardless of entry requirements, it's always best to renew ahead of time to avoid backlogs during busy travel periods and possible delays like the ones we've experienced during the pandemic.
A U.S. passport is valid for ten years for most adults, or five years if it was issued before the age of 16. Standard passport renewal can take 10-12 weeks and costs $110, though you can pay an extra $60 to have it expedited to 4-6 weeks.
The State Department website has a handy calculator to help you figure out your passport renewal options and cost.
Renewal: Why I renewed our passports in the midst of a pandemic and how long it took
Countries that require six months of passport validity
Here's a round-up of the countries that require U.S. citizens to have at least six months of validity on their passports. I've notated the few that require three months or less:
Algeria
Angola
Antigua and Barbuda
Austria
Bahrain
Bangladesh
Belgium (must be valid for 3 months beyond planned departure from the Schengen Area)
Bhutan
Bolivia
Botswana
Brunei
Burma (Myanmar)
Cambodia
Cameroon
Central African Republic
Chad
China
The Democratic Republic of the Congo
Côte d'Ivoire (Ivory Coast)
Czech Republic
Djibouti
Ecuador
Equatorial Guinea
Eritrea
Ethiopia
France (must be valid for 3 months beyond planned departure from the Schengen Area)
French Polynesia
Gabon
Germany (must be valid for 3 months beyond planned departure from the Schengen Area)
Ghana
Greece
Grenada
Guatemala
Guyana
Honduras
Iceland (3 months validity required)
India
Indonesia
Iran
Iraq
Italy
Jordan
Kazakhstan (3 months validity requirement)
Kenya
Kiribati
Kuwait
Kyrgyzstan
Laos
Madagascar
Malawi
Malaysia
Marshall Islands
Mauritania
Mexico
Malaysia
Micronesia
Mongolia
Mozambique
Namibia
Nepal
Netherlands
Oman
Pakistan
Palau
Panama (3 months validity)
Papua New Guinea
Qatar
Rwanda
Republic of the Congo
Russia
Sao Tome and Principe
Saint Kitts and Nevis
Saudi Arabia
Singapore
South Sudan
Sri Lanka
Spain (3 months required, 6 recommended)
Sudan
Suriname
Sweden
Switzerland
Tajikistan (3 months required)
Tanzania
Thailand
Timor-Leste (East Timor)
Tonga
Trinidad and Tobago
Turkey
Turkmenistan
Tuvalu
Uganda
United Arab Emirates
Vanuatu
Venezuela
Vietnam
Yemen
Zambia
Countries that require less a valid passport at the time of entry
While most countries require your passport to be valid for at least six months, a few require validity at the time of entry or throughout your stay. If you're visiting one of these countries, you can put off renewing your passport as long as the expiration date isn't during your trip:
Argentina
Belize
Brazil
Burundi
Canada  (3 months for onward travel to Europe)
Chile
Costa Rica
Israel
Jamaica
Japan
Mexico
Mauritius
Nicaragua
Paraguay
Phillippines
Saint Luci
Somalia
Taiwan
United Kingdom (6 months for onward travel)
Uruguay
West Bank and Gaza
Related: Americans can now visit 60+ countries and territories; a complete list
How should you renew your passport?
You can renew your U.S. passport via mail or in-person. You will need to fill out Form DS-82 and provide a photo, your most recent passport and a check for the fees. Make sure your photo complies with the specified guidelines. In-person renewals are restricted to life-and-death emergencies only, so for most people, renewal by mail is the way to go.
If you're mailing your renewal application, keep in mind that you have to use the United States Postal Service (USPS). No exceptions. If you use another carrier, your renewal package will be returned to you without being processed. If you're mailing your passport renewal application from Canada, you must use Canada Post.
Related: Should you apply for or renew a passport right now? Everything you need to know
How much does it cost?
Renewing your U.S. passport costs $110 for a passport book or $140 for both the book and a passport card. You can also pay $60 to get your application expedited, which takes 4-6 weeks. I once renewed my passport in July using the expedited option and got it back in less than two weeks. However, you shouldn't count on that happening, so definitely plan ahead.
If you need your passport renewed faster than that, you can do so in-person at a passport agency. This option can take 24-72 hours and is available in the case of an emergency. You'll typically be required to show proof of upcoming travel and an official document (i.e., doctor's note) verifying the emergency.
Related: Top credit cards for Global Entry and TSA PreCheck
Bottom line
Keep in mind that your passport number will change when you renew it. That means if you're part of a trusted travel program like Global Entry, you'll need to update your passport information. Luckily, you can do this online. Simply log into your account and click on the "Update Documents" tab to enter your new passport number. The only change you can't make online is a name change, for which you'll have to visit a Global Entry enrollment center.
Featured photo by Spencer Davis/Unsplash
SPONSORED: With states reopening, enjoying a meal from a restaurant no longer just means curbside pickup.
And when you do spend on dining, you should use a credit card that will maximize your rewards and potentially even score special discounts. Thanks to temporary card bonuses and changes due to coronavirus, you may even be able to score a meal at your favorite restaurant for free. 
These are the best credit cards for dining out, taking out, and ordering in to maximize every meal purchase.
—
Editorial Disclaimer: Opinions expressed here are the author's alone, not those of any bank, credit card issuer, airlines or hotel chain, and have not been reviewed, approved or otherwise endorsed by any of these entities.
Source: Read Full Article