I desperately needed a night away: Here's how this awesome Amex perk helped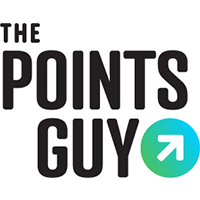 I was in desperate need of a break.
As much as I love my wife and daughter, I'd been locked away with them in a New York City apartment for nearly a year. Sure, we'd taken a handful of driving trips and rented a few vacation homes together during the coronavirus pandemic, but we hadn't had a night apart.
And even an extreme extrovert like me needs space to refocus and recharge — especially when your home doubles as a kindergarten music classroom.
So, at the start of this year, I decided to take a solo staycation at a hotel in the city for a bit of much-needed "me time."
For more TPG travel news and tips delivered each morning to your inbox, sign up for our free daily newsletter.
Choosing the right hotel
As I was mapping out my one-night getaway, I decided I would get the most value by booking through the American Express Fine Hotels & Resorts program (FHR).
The program is only available to American Express cardmembers with a Platinum or Centurion-branded card, including The Platinum Card® from American Express and The Business Platinum Card® from American Express.
Basically, it grants you royal treatment at more than 1,000 hotels around the world. OK, maybe not royal treatment, but you do get many nice perks — especially for travelers without status.
You can learn more about the program in this detailed guide by TPG's Katie Genter, but the key benefits for my stay were a space-available upgrade, early check-in and late checkout, plus a food and beverage credit I could use for socially distant room service meals.
The room upgrade was key since this was going to be both my home and office. And the early check-in and late checkout meant I could squeeze in almost two full working days in the quiet of the hotel, far from the virtual kindergarten class my daughter was attending in our living room. (Dear music teacher: Please never again ask the kids to use spoons, spatulas and pots so they can play along with you.)
I settled on The Beekman, part of Hyatt's Thompson Hotels brand of boutique properties. The public spaces in the hotel are amazing but, unfortunately, closed right now due to the ongoing pandemic.
The price was right for me, and I knew I'd feel worlds away from home, even though my neighborhood is just a few miles uptown. Here's a look at the benefits I got by booking with American Express, including a $100 food and beverage credit:
In addition to the upgrade, property credit and extended check-in and checkout times, Amex FHR bookings also include daily breakfast for two (in my case, a $60 food credit) and complimentary Wi-Fi.
With taxes, the room came to $346.61, and I could prepay with my Platinum card to earn 5x Membership Rewards points or pay using points at a rate of 1 point per cent.
By prepaying for the room, I earned 1,735 Membership Rewards, worth about $35 according to TPG's most recent monthly valuations.
When to leverage status
If you don't have elite status, it often makes more sense to book with the American Express Fine Hotels & Resorts program, instead of directly with the hotel — even when the rate is higher — because of all the added perks.
But you'll need to do more math if you have elite status.
I'm a Hyatt Globalist, for example, and so I would have received many of the same benefits by booking directly with Hyatt, where the same room was on sale for $210 a night directly (versus $299 with Amex).
Still, even though hotels typically only award points and elite-night credits for stays booked directly, there are a few exceptions, including the FHR program. I added my World of Hyatt number on the American Express Travel site, and the reservation showed up minutes later on Hyatt's site.
In the end, thanks to ongoing Hyatt promotions and my status, I earned 4,753 points for the stay, worth about $80. I also got one elite night credit — which will be doubled with a promotion — to help me on my quest to earn another year of Globalist status. I even earned 288 American Airlines miles (worth about $4) thanks to Hyatt's partnership with the airline.
And the $100 food and beverage credit is what ultimately led me to book the more expensive room through Amex. I could leverage the credit by using room service and the minibar, helping me stay safe and get more value from my staycation.
Believe me, I could have spent the entire credit without stepping away from the irresistible minibar.
Plus, between my Hyatt status and the FHR program, I was eligible for a very nice upgrade.
But the final element that sealed the deal for me was the up to $200 travel credit American Express is offering select Platinum cardholders for bookings made directly through its travel site.
Like many people, I'm not sure what my travel plans will be for 2021, and I have many unused travel credits and free night certificates from last year. So, this seemed like a perfect time to use the new credit.
When I factor in the credit and the points earned, I had effectively lowered the cost of my stay to $30. With that, I got free breakfast, lunch and dinner — plus a healthy amount of liquor from the minibar. I don't know about you, but these are the kinds of amenities that really help me relax.
A solo staycation in New York City
Upon arrival, I was upgraded to room 901, a one-bedroom corner suite on the hotel's top floor with a view overlooking City Hall Park. The room was being sold for nearly $800 that night.
The room itself wasn't exactly my taste in design; I prefer more modern furnishings. But it had plenty of space for me to spread out, fast Wi-Fi and a great shower.
I had every meal delivered directly to my door. The hotel's great restaurants were unfortunately closed due to COVID-19 restrictions (something I knew when booking) but I was able to get delivery through a program called Butler that delivers to hotels across the city.
During normal times, I might consider Seamless, DoorDash or another delivery app, but none of them would have been able to bring the food right to my door, and I was trying to minimize trips up and down in the elevator.
The food was good — period. Not great. Not amazing. But I had a full stomach while working and relaxing and, if nothing else, the pandemic has reset my expectations. Now, any hot meal I don't have to cook myself (or clean the dishes for) that's delivered straight to me is pretty good.
And the liquor selection in the minibar? That was excellent. I gladly cracked open a bottle of Kings County Distillery's bourbon for $65 (typically $40 to $45 in stores) — an upcharge I was more than willing to pay for the ability to sip my whiskey without interruption: no toddler screaming at Alexa to, once again, play the "Trolls" soundtrack.
Bottom line
American Express made it easy to book a one-night escape in the middle of a pandemic, especially with the lure of a $200 travel credit.
And by pairing the Fine Hotels & Resorts benefits with my Globalist perks, I walked away with a ton of bonus points and credits. Plus, if you don't have status, the FHR program is an amazing way to get an elite-like stay without having to pledge your loyalty to a single brand.
The pandemic has changed the way many of us think about travel. For me, something as simple as a one-night stay a few miles from home now brings me immeasurable joy. I can't wait to jet around the globe again, of course — but, for now, this New York City escape was nothing short of heavenly.
SPONSORED: With states reopening, enjoying a meal from a restaurant no longer just means curbside pickup.
And when you do spend on dining, you should use a credit card that will maximize your rewards and potentially even score special discounts. Thanks to temporary card bonuses and changes due to coronavirus, you may even be able to score a meal at your favorite restaurant for free. 
These are the best credit cards for dining out, taking out, and ordering in to maximize every meal purchase.
—
Editorial Disclaimer: Opinions expressed here are the author's alone, not those of any bank, credit card issuer, airlines or hotel chain, and have not been reviewed, approved or otherwise endorsed by any of these entities.
Source: Read Full Article