I'm a Shopping Editor, and These Are My Top 5 Items to Stay Warm All Winter Long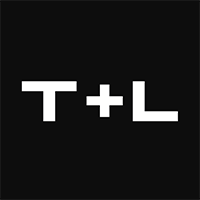 At Travel + Leisure, we're dedicated to helping you find the absolute best products to meet your needs on the road and at home. The T+L Top Picks seal is awarded to items our editors have determined to be the best buys in their category.
After living in New York City for a little over three years, I'd like to think I've gotten dressing for the seasons down to a science. For me, winter is all about lightweight layers and waterproof essentials. I'm far from a fan of cold weather, and can mentally handle approximately one snow storm per year (that's what I get for being a southern California native). That being said, I know how to stay warm when the temperatures dip below freezing and snowbanks pile up on every street corner. And as a shopping editor here at Travel + Leisure, I've had the chance to test out plenty of cold weather gear. Below, I've narrowed down my favorite winter clothing and accessories that keep me warm and dry without completely compromising on style.
Load Error
Related: These Warm, Breathable, and Weather-resistant Face Masks Are Ideal for Winter
Keep reading for a shopping editor's favorite cold weather clothing and accessories.
1. A Warm Yet Lightweight Parka
As far as cold weather outerwear goes, my priority has always been to find a coat as warm as possible that's not exorbitantly expensive (i.e. close to $1,000 for something I'm going to be wearing in the snow, sleet, and on the subway).
The Women's Stretch Down Parka from The North Face is by no means cheap at $289, but it's a solid option if you're looking for something that's impressively lightweight while still providing plenty of warmth. I have last year's version, and it's lasted me two seasons so far —it even kept me warm on a trip to Winnipeg, Canada, last February, where temperatures dipped well below zero degrees Fahrenheit during my stay.
To buy: The North Face Women's Stretch Down Parka, thenorthface.com, amazon.com, $289
2. Layerable Leggings
Video: Best Warming Socks to Keep Your Cold Toes Toasty (Real Simple)
Best Warming Socks to Keep Your Cold Toes Toasty

Real Simple


Marshmallow and Chocolate Shortbread Slices

Real Simple


Yes, Neti Pots Really Work—Here's How to Use One Safely

Real Simple


7 Cooking Mistakes Every Home Chef Makes—and How to Fix Them

Real Simple


The New Rules of Pantry Organization

Real Simple


Dermatologists Say Fermented Beauty Products Are the Key to Anti-Aging

Real Simple


Must-Know Tips and Tricks for Your Best-Ever Soups and Stews

Real Simple


7 Simple Steps That Will Take Your Homemade Risotto Recipe to the Next Level

Real Simple


What Does It Mean to Be 'California Sober'? The Lowdown on This Buzzy Lifestyle Choice

Real Simple


This Type of Tea Lowers Stress, Fights Inflammation, and Keeps Your Immune System Intact

Real Simple


22 Great Shows on Netflix for Your Viewing Pleasure This February

Real Simple


Space of the Week: This Cozy Reading Nook Is a Genius Idea for Small Spaces

Real Simple


What Your Summer Vacation Might Look Like This Year

Real Simple


10 Timesaving, Money-Saving Hacks for Shopping on Instacart

Real Simple


6 Editor-Approved Mascaras and Lash Treatments That Live Up to the Hype

Real Simple


Southwestern Beef Chili With Corn

Real Simple


Best Warming Socks to Keep Your Cold Toes Toasty
Having guaranteed warmth baked right into your socks is a total game changer.


Real Simple



Marshmallow and Chocolate Shortbread Slices
Can you say decadent and delicious three times fast? These shortbread slices are like a homemade candy bar, thanks to their crunchy cookie base, marshmallow filling, and chocolate coating.


Real Simple



Yes, Neti Pots Really Work—Here's How to Use One Safely
One less-clogged schnoz coming up.


Real Simple

Of course, Girlfriend Collective's leggings are great for lounging and at-home workouts, but they're also a great option for layering under pants on particularly cold days. Sometimes that extra layering makes all the difference, and when you get home, all you have to do is take off all your outer layers and you'll be ready to lounge. Plus, the brand's leggings are impressively durable, as I recently learned from TikTok.
To buy: Girlfriend Collective High-rise Pocket Leggings, $78
3. A Functional, Protective Mask
I've sung my praises for Baggu's Fabric Masks before, but I'd be remiss to exclude them from a round up of clothing and accessories I love, specifically for this winter. The extra fabric around the nose and chin gives you more coverage than your traditional mask, so less skin is exposed to the elements while you're braving the cold.
To buy: Baggu Fabric Mask Set, baggu.com, $32 for set of three
4. Warm, Breathable Socks
My friend told me I needed these hiking socks, even though she knows I'm not an avid hiker, but I have to say, I'm glad I listened. These socks are thin enough to wear comfortably with any shoe, from sneakers to boots, but they keep my feet warm without fail, even after spending hours outdoors at a time.
To buy: L.L.Bean Women's Katahdin Hiker Socks, llbean.com, $20
5. Weatherproof Boots
These Chelsea boots for Sorel the only boots I've worn all winter, even in the rain and snow. They're made with waterproof full grain leather and have a seam-sealed construction that will be sure to keep your feet dry, even when you're up against the elements. The molded rubber outsole provides plenty of necessary traction, while a memory EVA footbed offers unbeatable comfort. Plus, I love the elastic gore side panels and heel pull tab that make these boots easy to get on and off.
To buy: Sorel Lennox Chelsea Boots, zappos.com, $121 (originally $170)
Madeline Diamond is a Brooklyn-based e-commerce editor at Travel + Leisure, and she's constantly fighting the impulse to overpack for her next trip. You can follow her on Twitter @madgdiamond and Instagram @madelinediamond.
Love a great deal? Sign up for our T+L Recommends newsletter and we'll send you our favorite travel products each week. 
Source: Read Full Article