It's time for advisors to make house calls: Travel Weekly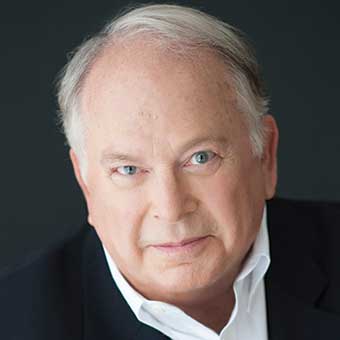 I remember thinking "How will we survive" as we opened our travel firm in Chicago's largest suburb in 1988. I had checked, and there were already 43 other travel agencies in town.
When I worked for a cruise line in California, I remember stops in my territory where you could find three or four agencies in a one-square-block area. 
I drove cross-country twice in search of I don't know what. I remember passing lots of travel agency signs in malls and small towns. There was always a Caribbean poster in the window, and you could see the words "deals" or "best values" handwritten on the glass.
Our younger readers, defined as anyone under 70, may not remember the last travel industry era, when agencies dotted the landscape. Now, for every retail travel store, you will find three or four dollar stores along the American highway and in our crowded urban neighborhoods.
Our clients just don't need to come see us anymore. We have become addicted to typing out our questions, avoiding human contact in all matters of commerce.
We are all witnesses to the dehumanization of the travel-booking process. And we are doing little, as is our pattern, to fight it. We are content to have our best clients plan some of the most important moments of their lives as they re-enter the world of the truly living hunched over a keyboard. 
As I look at the ways travel is marketed in this country, I see that one possible road to success remains virtually untested in the retail environment. That is the idea of going to see our clients where they live at times of their choosing.
Who among your competitors is advertising luxury in-home services? This could be set up in several ways at absolutely no cost to the client. Here are a few thoughts about ways to set it up with your advisors and clients (as well as potential clients):
Evening with an expert: In-person travel discussion about the tours, cruises and destinations the clients choose to put on the agenda.
Coffee and dessert along with the world: You show up at a specified time after dinner with a few desserts designed around the destination you will be discussing.
Travel "Jeopardy!": Design your own game with fascinating travel questions and prizes donated by some of your suppliers. Once you figure it out, you can do it again and again. If you can use video, even better.
The travel "Shark Tank": The client invites several friends over and, one by one, they bring up travel ideas. The "Travel Shark" points out what they like and don't like about the idea. They ask several questions to try to pin down the guests before issuing an "opinion." They may decide to "invest" a specific amount of agency "funds" to make the project happen. Let's call it a "Shark Incentive."
Personally, if you or members of your staff are going to be seeing clients at night, I would be tempted to require attendance by two or three couples. And I would never recommend doing this unless you felt you were totally safe.
It may be time to bring back in-person interaction to obtain the loyalty of lifetime clients. We need to go to where they are instead of waiting for them to dial us, click us or send one of their personal drones to our office requesting information. 
Source: Read Full Article