London City airport braces for three-day Extinction Rebellion 'shut down'
Passengers flying from London City airport this week will have their boarding passes checked at the entrance amid threats of a three-day "shut down" by Extinction Rebellion.
The climate activists, who have been protesting in central London this week, plan to "peacefully occupy and shut down" the airport for three days from 9am today.
The aim, says Extinction Rebellion, is to stage a "Hong Kong style" occupation of the terminal building by "lying, sitting or glueing-on in front of the departure and arrivals gates" to block passengers from getting through security.
We'll tell you what's true. You can form your own view.
From
15p
€0.18
$0.18
USD 0.27
a day, more exclusives, analysis and extras.
:: Follow latest updates on Extinction Rebellion's three-day 'occupation and shut down' of London City Airport
If that fails, Extinction Rebellion said, activists will block the DLR station and road outside the airport, which sees five million passengers a year.
The demonstration is in protest at the airport's expansion plan.
At 9.15am, City airport said more than 60 flights had departed and landed without incident. It confirmed that "a number of" protesters had arrived at the airport and that the airport was open and operational.
"We continue to work closely with the Metropolitan Police to prepare for the threat of Extinction Rebellion protests. Our shared priority is the safe operation of the airport and to minimise disruption for passengers using the airport over the coming days," said a London City airport spokesperson.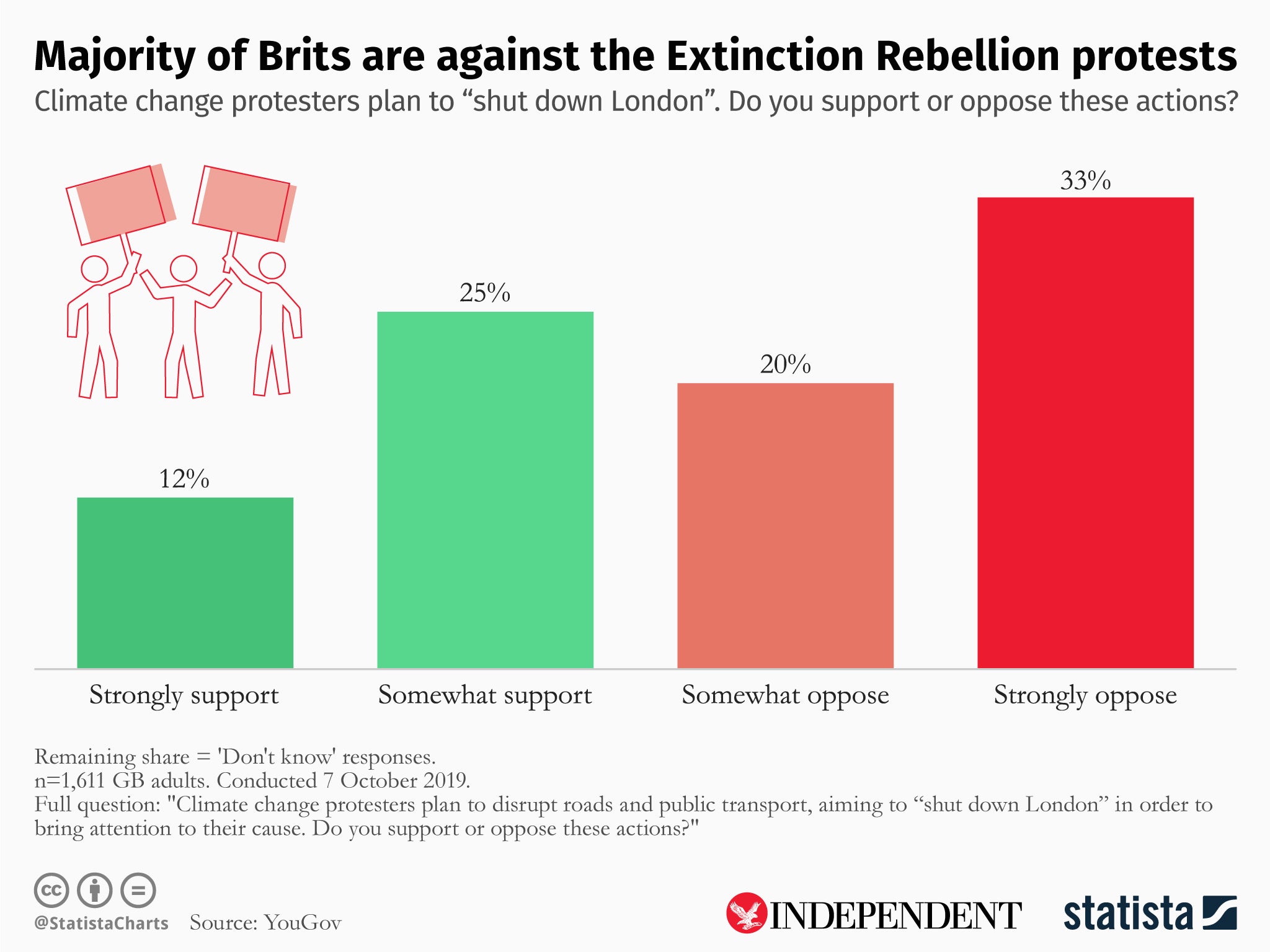 "All passengers travelling for the remainder of this week will be required to show their boarding pass to access the terminal. We'd like to thank passengers in advance for their patience, and recommend that they check the status of their flights with their airline before travelling to the airport.
"Climate change is a global challenge and we remain committed to building a more sustainable future for the airport and the aviation industry, ensuring that we are playing our part in meeting the UK's 2050 carbon objectives."
More than 200 Extinction Rebellion protestors were arrested on Wednesday, as the group continues two weeks of demonstrations demanding urgent government action on the climate crisis.
It brings the total number of arrests to 800, including a 92-year-old man, after they blockaded 12 key sites around Westminster.
Source: Read Full Article