Lufthansa prepares to operate its longest flight ever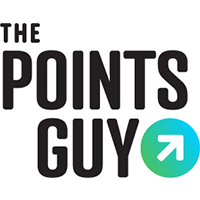 With hubs in Frankfurt and Munich, Germany's flagship carrier, Lufthansa, is well positioned to serve much of the world without a stop. Flights to parts of Asia and Africa come in at less than 5,000 miles each way, for example, and even the West Coast of the U.S. requires less than 6,000 miles of flying.
It's especially rare to see Lufthansa operating flights much longer than 7,000 miles, aside from regularly scheduled service between Frankfurt (FRA) and Buenos Aires (EZE), which clocks in at 7,140 miles and over 13 hours each way. When it departs on Feb. 1, Lufthansa flight 2574 will be anything but ordinary, though.
Sign up for the free daily TPG newsletter for more travel news
With a total time of roughly 15 hours, the airline's upcoming record-breaker will cover some 8,500 miles — roughly the same distance as Frankfurt to Perth, Australia (PER) — traveling from Hamburg (HAM) to Mount Pleasant (MPN), a Royal Air Force station in the Falkland Islands, a British Overseas Territory not far from South America's southern coast.
Flight 2574 will carry 92 passengers onboard an Airbus A350-900, with seating for almost 300. Half of the passengers are scientists headed to Antarctica, while the other half are the ship crew members that will take them the rest of the way from MPN.
Video: Why Spirit Airlines is falling behind (CNBC)
Kamala Harris addresses nation in first speech as vice president-elect

CNBC


President-elect Joe Biden delivers remarks at memorial for victims of Covid-19

CNBC


Full interview with Lee Cooperman on Trump's legacy, expectations for Biden

CNBC


Leon Cooperman sees 'euphoria' in the stock market

CNBC


Why small caps will outperform in 2021, according to market analyst

CNBC


Market expectations for a Biden administration on Inauguration Day

CNBC


Credit Suisse's Patrick Palfrey on how the markets are reacting to expectations from the Biden administration

CNBC


U.S. withdrawal from the TPP was a 'geopolitical gift' to China, fellow says

CNBC


Procter & Gamble CFO on Q2 earnings beat and raised outlook

CNBC


Morgan Stanley earnings and revenue beat estimates for Q4

CNBC


Another Covid variant found in California

CNBC


What to expect from President Biden's inaugural address

CNBC


President-elect Biden prepares to take office tomorrow

CNBC


U.S. role in oil markets will 'always' be important: UAE energy minister

CNBC


Howard Marks of Oaktree Capital: See the full CNBC interview here

CNBC


Jack Ma makes first public appearance since October

CNBC


Kamala Harris addresses nation in first speech as vice president-elect
Joe Biden is projected to win the U.S. presidential election, according to NBC News, a watershed moment in a deeply divided nation that is facing multiple crises. Vice President-elect Kamala Harris addresses supporters in Wilmington, Delaware.


CNBC



President-elect Joe Biden delivers remarks at memorial for victims of Covid-19
President-elect Joe Biden speaks at a memorial honoring the more than 400,000 Americans who have died as a result of the coronavirus pandemic.


CNBC



Full interview with Lee Cooperman on Trump's legacy, expectations for Biden
Lee Cooperman, chairman and CEO of Omega Family Office, joined


CNBC

Lufthansa solicited flight attendant volunteers to work the flight, and received some 600 applicants, despite the strict 14-day quarantine required for all passengers and crew.
The usual Antarctica connection through Cape Town (CPT) is currently unviable due to the pandemic, and the risk of exposure in South Africa, leaving a connection in the Falkland Islands as the only option at the moment.
After the flight, the scientists will join a ship for the rest of their journey to Antarctica, onboard a specially equipped icebreaker called the Polarstern, or "pole star." (Notably, United's business-class product is also named for a pole star, called Polaris.)
The Lufthansa A350, meanwhile, will return with its pilots and flight attendants as flight 2575, enroute to Munich (MUC) two days later, on Feb. 3. The aircraft will also bring home the Polarstern's current crew, along with any waste generated during the round-trip flight to the Falklands.
Featured photo courtesy of Lufthansa.
SPONSORED: With states reopening, enjoying a meal from a restaurant no longer just means curbside pickup.
And when you do spend on dining, you should use a credit card that will maximize your rewards and potentially even score special discounts. Thanks to temporary card bonuses and changes due to coronavirus, you may even be able to score a meal at your favorite restaurant for free. 
These are the best credit cards for dining out, taking out, and ordering in to maximize every meal purchase.
—
Editorial Disclaimer: Opinions expressed here are the author's alone, not those of any bank, credit card issuer, airlines or hotel chain, and have not been reviewed, approved or otherwise endorsed by any of these entities.
Source: Read Full Article