NCL sales and marketing exec David Herrera on today's advertising approach: Travel Weekly
Norwegian Cruise Line (NCL) kept advertising throughout the pandemic to keep the brand top of mind. With a new push on its air program that enables a second guest to fly for free, NCL is beefing up marketing and focus on its inland markets. David Herrera, the brand's chief consumer sales and marketing officer, spoke with cruise editor Andrea Zelinski about how NCL is utilizing advertising to drive its comeback from the pandemic.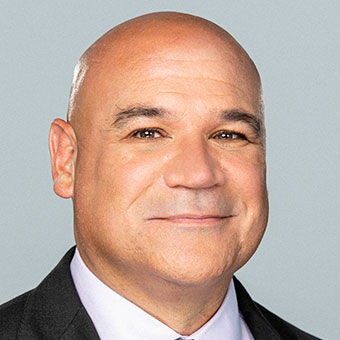 Q: What's your marketing approach right now?
A: We recently launched a real push beginning in January. We did a slightly different approach where we went even more concentrated in some of our key markets. With our new air products, we see a real opportunity to bring the product to nontraditional partners. We're back in, and I'll tell you we've already spent more in Q1 than we have in any other quarter and definitely more than any other Q1.
Q: What are those "key markets"?
A: We have markets that we want to grow into: Washington, Phoenix, Chicago. These are markets that, by using air as a differentiator, we've noticed an uptick, because people realize the benefit of having that one component taken care of for you. There's your typical drive markets like Miami. If you live in Phoenix, you're not driving to Miami, you're flying. We mix and match some of our more traditional leading designated market areas (DMAs) like New York and Miami with some of these other DMAs because we feel there's more opportunity because of air.
Q: Are you leaning into markets that you hadn't put a lot of emphasis on before?
A: We hadn't been as targeted before. Before, we were OK with a more national campaign, and we continue to do stuff nationally, but we're overlaying a targeted approach into some key DMAs, as well.
Q: Why focus on markets like Chicago and Phoenix?
A: The idea of having to fly and get a cruise ticket, for folks who don't have the benefit of being in a drive market, that could be a challenge. When we launched there, we thought it was going to be well received. It has been. We're really, really happy with the amount of air participation. So, we said, let's test it. Let's see what happens when we go to a market, we over-index spend there a little bit and see if we get an uptick in bookings, and it's worked out well for us. 
So why those markets? There's certain DMAs that we wanted to hold as a test group, there are other DMAs that we wanted to make the investment in. It's all about learning. It's all about going out and finding new creative ways to get new customers.
Q: Why has this first quarter's advertising eclipsed all past first quarters?
A: We needed to build the momentum that had been lost. Candidly, we're still not anywhere near historic levels. We're above our expectations, and when you look at '23, we're booked further out than we ever have been. We're seeing some really, really good momentum these last few weeks. As Covid has gotten better, we see an improvement in our business.
No one has a crystal ball. You can't time the day that people are really going to want to buy your cruise and the day that people stop thinking about Covid. We kept more investment across multiple channels than some of the other cruise lines have. We really leaned in beginning in January, because before omicron we had already seen an incredible Black Friday, we saw an incredible November. We saw a really good December, and if not for omicron, I'm sure we would have seen something closer to Wave. We're hoping that this will be the transitional year. When Covid becomes much less of a concern, that pent-up demand is still going to be there.
Q: Was your marketing spending in Q1 greater than at any other time in the pandemic?
A: Oh, absolutely. Our Q1, there's no comparison with the amount of investment that we made in Q1 2022 to any other quarter since the pandemic happened. 
Source: Read Full Article