No-fly lists, security crackdown: Chaos in DC leads to big changes in travel ahead of inauguration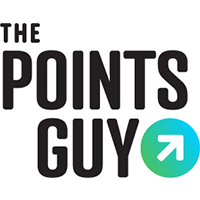 Editor's note: This post was updated with new information Jan. 12, 2021. 
Major changes are coming ahead of the inauguration of Joe Biden as President-elect on Jan. 20.
The FBI warned more attacks are planned, and today there are growing calls for no-fly lists and security perimeters around not only the U.S. Capitol but around statehouses across the country.
It all comes after the attack on the U.S. capitol left five people dead and temporarily derailed the electoral college certification of Joe Biden.
The certification vote eventually happened in the early hours of Thursday, Jan. 7, and President Trump did commit to a peaceful transfer of power, though he has continued to deny his role in the right-wing attack on the Capitol.
On Jan. 12, New York Senator and Minority Leader Chuck Schumer said he wanted the rioters on the no-fly list ahead of the inauguration. The Associated Press reporting the Senate Minority Leader sent a letter to FBI Director Christopher Wray calling the attack on the Capitol "domestic terrorism." He said those people should be labeled as "insurrectionists for the No-Fly list."
Sen. Chuck Schumer wants Capitol rioters on a no-fly list ahead of inauguration https://t.co/U4A2pgrW3h pic.twitter.com/YoYv9XUz5Z
— New York Post (@nypost) January 12, 2021
For more TPG news delivered each morning to your inbox, sign up for our daily newsletter.
In light of the chaos and violence, airlines and hotels are making other major changes in the lead up to the inauguration of Joe Biden and Vice President-elect Kamala Harris.
Henry Harteveldt, a travel industry analyst and president of Atmosphere Research said, "What we've seen airlines do are smart steps to make sure their employees and passengers are safe. That all goes to airlines core value of safety first."
In This Post
Airlines
Social media was full of disturbing reports about the behavior of passengers on several flights carrying Trump supporters to, and from, the rally in Washington prior to, and after Wednesday's violence. The bad behavior included people refusing to wear masks, demanding fellow passenger pledge their support for President Trump, chanting pro-Trump messages and verbally abusing other passengers. Utah senator and former presidential candidate Mitt Romney was reportedly accosted at an airport and on his flight to Washington the day before the pro-Trump rally.
A group headed to rally in support of President Trump in DC tomorrow confronted Sen. Mitt Romney at Salt Lake International Airport and yelled at him during the flight, calling the senator a "traitor." https://t.co/215S6aDvJA
— KUTV2news (@KUTV2News) January 6, 2021
In response to these incidents and to the violence on Capitol Hill, airlines are announcing new rules and security measures on some flights and airports in the area.
Related: How the election will change travel industry
In a statement to union members, Association of Professional Flight Attendants president Julie Hedrick told her members they were aware of incidents where crew "were forced to confront passengers exhibiting politically motivated aggression towards other passengers and crew."
Hedrick said in a statement:
"As safety professionals, we are well trained in handling inflight disruptions, but we should never find ourselves having to deal with politically motivated verbal or physical altercations onboard. Remain extra vigilant on flights departing from the Washington, D.C. area for the next few days, and involve your fellow crewmembers if you have safety concerns."
Reuters reports that both United Air Lines and American Airlines have increased staffing at D.C.-area airports and were working with local law enforcement to provide extra security. They have also moved crews out of downtown Washington hotels. Alaska Airlines crews are being advised to avoid the city center.  CNBC is reporting some crews are also being moved from Downtown Atlanta.  Most of the major airlines moved crews away from downtowns across the country back in November for the presidential election.
American Airlines banned alcohol on flights to and from Washington last week and said they will continue to monitor the situation.
American Airlines spokesman Andrew Trull told NBC News, "We are working closely with local law enforcement and airport authority partners to ensure the safety of our customers and team members on the ground and in the air."
Sara Nelson is the President of the Association of Flight Attendants. She is asking for any passengers involved in the riots to be banned.
Largest flight attendant union, @afa_cwa, wants pro-Trump rioters barred from flights. AFA and AA's FA union @APFAunity are raising safety concerns about politically-motivated disruptions on board. https://t.co/VvliDPIJm9
— Leslie Josephs (@lesliejosephs) January 7, 2021
A United spokesman told Reuters, "We echo the sentiments of AFA that our first priority must be the safety and security of our passengers and crew."
Harteveldt told TPG, "I'm impressed United was able to adjust its crew hotel accommodations so quickly so its employees were not in areas where….rioting occurred. American's decision not to cater alcohol is a prudent decision. You don't want to do anything that is going to intentionally or unintentionally put safety at risk."
Hotels
Hotels in downtown Washington have also been filled with Trump supporters who are not following local COVID-19 restrictions or health guidelines, though there have been no reports of violence in hotels. Washington has strict rules in place for visitors, which they appear to be flaunting. Visitors are supposed to have a negative COVID-19 test taken within three days of travel and to quarantine on arrival, and get another test after three days in the city.
Related: Chicago institutes a quarantine on some out-of-state visitors
Some area hotels, in fact, announced they were closing ahead of the planned protest. Hotel Harrington in downtown D.C. closed its doors to guests Jan. 4–6 in anticipation of the protests. The hotel has become a known gathering place for the white supremacist hate group Proud Boys according to the Washington Post.
Related: 10 Things no one tells you about Washington D.C.
The hotel issued a statement saying, "Washington, D.C. has been our home for 106 years and we join with all of our guests, visitors, staff and neighbors in our concern and desire for everyone's health and safety. While we cannot control what happens outside of the hotel, we are taking additional steps to protect the safety of our visitors, guests and employees."
Meantime, pictures circulated on social media of guests and visitors flaunting COVID-19 restrictions at other Washington hotels.
Pretty chill vibe here in this hotel lobby, as Trump supporters decompress from today's events. All are violating local mask rules, despite multiple massive signs about the mask rule. pic.twitter.com/R98rwGDgaD
— William Turton (@WilliamTurton) January 7, 2021
Reporter William Turton of Bloomberg News posted he was harassed by Trump supporters who followed him and demanded he delete the video. Those images are from the Grand Hyatt, but other hotels were reportedly dealing with similar issues. Turton said security eventually intervened to protect him. He said, "the hotel staff and security were extremely professional and polite, and got me out of a bad situation."
You can bet security will be increased at area hotels.
Airports
Skift reporter (and former TPG employee) Ned Russell reported Delta Air Lines told staff in security update that, "We are increasing security efforts, both seen and unseen, at DCA, IAD and BWI, and are monitoring the situation in other locations to keep you and our customers safe."
"We are increasing security efforts, both seen and unseen, at DCA, IAD and BWI, and are monitoring the situation in other locations to keep you and our customers safe," Delta Air Lines told staff in a security update on the unrest in Washington yesterday. $DAL pic.twitter.com/TF1NarZx29
— Edward Russell (@ByERussell) January 7, 2021
According to The Dallas Morning News, American Airlines is also increasing airport security. In a statement, spokesman Curtis Blessing said: "At American, safety is our highest priority. We are working closely with local law enforcement and airport authority partners to ensure the safety of our customers and team members on the ground and in the air."
Security for inauguration
President-Elect Joe Biden is set to be sworn in on Jan. 20 in a ceremony that will be mostly virtual for the first time in history. NBC News reports that the National Guard will be mobilized in Washington for the next 30 days in an attempt to prevent a repeat of the type of violence seen last Wednesday. The troops are also set to monitor air traffic control points to help enforce a secure perimeter around the Capitol building.
TPG looked to Harteveldt to explain that approach. He said, "There are perimeter rules for flying around Washington. My interpretation of that is that the National Guard will be eyes-on-the-ground looking up to make sure an airplane doesn't violate the perimeter rule."
The Washington Monument will be shut down until after the inauguration according to USA Today.
In addition, D.C. Mayor Muriel Bowser — who complained her calls for extra security had gone unheeded in the lead-up to the chaos — is ordering a major security crackdown in the Washington, D.C.-metro area. The pause on various activities goes until Jan.  22.
Today, I issued Mayor's Order 2021-004 to extend a pause of various activities in the District until Friday, January 22, 2021, at 5:00 a.m.
— Mayor Muriel Bowser (@MayorBowser) January 12, 2021
Biden's swearing-in will be in person, but the crowd sizes will face significant limitations. Social distancing and masks will be required. After the ceremony, Biden and VP-Elect Harris will do a "Pass in Review," which, according to The New York Times, is meant to reflect a peaceful transfer of power.
Then comes a presidential escort including all branches of the U.S. military. It's usually a mile and a half drive from the inauguration ceremony at the Capitol to the White House, with hundreds of thousands gathering to witness the inauguration spectacle. This year, however, the traditional procession will be shortened to just one city block with no spectators.
The traditional parade will be a virtual affair instead. In fact, most of the normal transition events will be online-only this year. This is not because of the violence in DC, but because of the COVID-19 pandemic and public safety.
President-Elect Biden said in December Americans should expect, "something that is closer to what the convention was like than a typical inauguration."
Plans for the inauguration could change further in the next eight days as the fallout intensifies from the attack on Congress. Harteveldt told TPG that, at the very least, passengers and visitors will face extraordinary security measures. He said many leaders will be headed for the capital, and ".. traveling into and out of Washington will be rather tense especially for people who had no involvement and don't want to be wrapped up in the emotions of the people who were rioting."
Featured image of the U.S. Capitol Jan. 7, 2021, in Washington, DC. by Joe Raedle/Getty Images
SPONSORED: With states reopening, enjoying a meal from a restaurant no longer just means curbside pickup.
And when you do spend on dining, you should use a credit card that will maximize your rewards and potentially even score special discounts. Thanks to temporary card bonuses and changes due to coronavirus, you may even be able to score a meal at your favorite restaurant for free. 
These are the best credit cards for dining out, taking out, and ordering in to maximize every meal purchase.
—
Editorial Disclaimer: Opinions expressed here are the author's alone, not those of any bank, credit card issuer, airlines or hotel chain, and have not been reviewed, approved or otherwise endorsed by any of these entities.
Source: Read Full Article