Northern vs. southern Italy: How to pick your ideal Italian vacation destination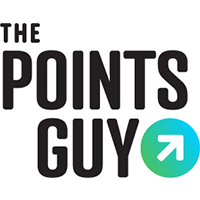 Italy is filled with world-renowned art and architecture, pristine beaches, gorgeous villages and some of the best cuisine and wine in the world. Deciding to vacation there is easy — but selecting exactly where to go can be much more difficult.
The first step is to decide whether to visit northern or southern Italy, which are very different from each other. Once you've narrowed it down, it will be much easier to pick specific destinations for your vacation. Read on to find out which area of Italy is right for your visit.
The case for northern Italy
Northern Italy is home to fashionable Milan, the leaning tower of Pisa and of course, the romance of Venice and Florence. Besides these most famous spots, it also boasts foodie regions like Piedmont, ski spots throughout the Italian Alps (known as the Dolomites), beautiful towns like Bergamo or Romeo and Juliet's Verona and the lakes, which has many more lakes beyond just Como. This part of the country takes its cues and influence from its neighbors like France, Switzerland and Austria.
Although Rome is in central Italy, many refer to it as the line between southern and northern Italy. Most consider it to be part of the north.
The pros of a vacation in northern Italy
Things tend to run efficiently.
It's more accessible and easier to get around when it comes to public transport and road quality.
You'll often find more luxurious hotels and amenities (though this depends on the exact destination).
Many Italians speak English (as well as German or French) in this part of the country.
Related: 7 beautiful destinations in Italy for an autumn vacation
The cons of a vacation in northern Italy
Some areas can be expensive.
The weather isn't as warm or sunny in some spots.
Parts of the north feel more European than Italian in some cases.
Who should go
Those wanting to see some of Italy's most famous sites like the leaning tower of Pisa, Milan or Florence's duomos, the canals of Venice and Rome's famous art, religious structures and ancient ruins.
Ski buffs.
Anyone unfazed by rain or snow.
Luxury travelers or anyone wanting all the amenities.
Those who'd prefer to take public transport or rely on the Italian train system.
First-time visitors to Italy.
Related: Visit these cities on Italy's high-speed trains
Best times to go to northern Italy
The best time to visit northern Italy is April to October, where you'll see the warmest and sunniest weather. Winter can often be rainy, foggy or even snowy, but there are some local festivals that still make it ideal for a visit, such as the January/February Carnavale celebrations in Venice or Valentine's Day in Verona.
Highlights
Verona: Home to the famed love story of Romeo and Juliet, Verona is one of the most romantic spots in Italy. It's home to the massive Verona Arena, one of the best-preserved Roman amphitheaters in Italy.
The cities: Popular Italian hubs like Rome and Milan deserve a visit. With epic art, architecture and some incredible churches and cathedrals, these destinations should hold a permanent spot on your bucket list.
Tuscany: Tuscany's rolling hills will introduce you to Italian wine, castles and the magical cathedral and Arno River in Florence.
Piedmont: Foodies and wine lovers should head to this region, a hidden gem for some of the best wine and cuisine in Italy.
The lakes: Skip the seaside and instead enjoy a vacation at one of the many northern freshwaters: Como, Garda, Maggiore, Iseo, Orta, Lugano and Varese.
Prosecco Road: Yes, there is an entire region dedicated to the Italian version of Champagne, and it's the perfect place to experience sprawling vineyards, beautiful villages and of course, indulge in prosecco-accompanied Italian meals.
Cinque Terre: These five colorful clifftop villages overlook the sparkling sea.
Venice: This canal region isn't new news, but along with the most famous northern Italian cities, it should hold a firm spot on your bucket list, too.
Val Gardena: With over 750 miles of slopes, this is one of the most popular ski resorts in Italy.
The case for southern Italy
Southern Italy is home to shining gems like the Amalfi Coast and Puglia, which is starting to gain international fame among travelers. And, you can always pick up high-speed trains from northern cities like Milan to southern hubs like Naples.
Video: Spain Is Getting a New National Park — and It's Home to Incredible Wildlife, Hiking, Kayak (Travel + Leisure)
Puerto Rico Will Reopen Its Beaches and Ease COVID-19 Lockdown Restrictions

Travel + Leisure


Italy Extends Strict COVID-19 Lockdown

Travel + Leisure


Australia Changed Its National Anthem to Be More Inclusive of Indigenous People

Travel + Leisure


American Airlines Will No Longer Accept Emotional Support Animals on Flights

Travel + Leisure


Kauai Is Reopening to Tourists — Here's How You Can Visit

Travel + Leisure


Spain Is Getting a New National Park — and It's Home to Incredible Wildlife, Hiking, Kayak

Travel + Leisure


What to Know About Becoming an Expat During the COVID-19 Pandemic

Travel + Leisure


Amazon's Alexa-compatible Smart Glasses Are Perfect for Walks, Road Trips, and More

Travel + Leisure


The 10 Products T+L Readers Loved Most in December 2020

Travel + Leisure


Dr. Fauci Says a Mandated Vaccine for Travel 'Is on the Table' in New Interview

Travel + Leisure


Olay Wants to Help Science Teachers With This Epic Skincare-Themed Experiment

Travel + Leisure


Delta CEO Confident There Is a 'Turning Point' for Travel This Year

Travel + Leisure


These Beautiful Lego Flower Bouquet and Bonsai Tree Sets Are Perfect for People Who Always

Travel + Leisure


This 'Queen's Gambit'-Inspired Hotel Room in Kentucky Will Make You Feel Like You're in th

Travel + Leisure


Southwest's Latest Sale Has Fares As Low As $29

Travel + Leisure


JetBlue Launches Winter Sale With One-Way Fares From $59

Travel + Leisure


Puerto Rico Will Reopen Its Beaches and Ease COVID-19 Lockdown Restrictions
The new protocol will begin on Jan. 8.


Travel + Leisure



Italy Extends Strict COVID-19 Lockdown
Italy is extending its holiday pandemic restrictions through at least Jan. 15, government officials there have announced.


Travel + Leisure



Australia Changed Its National Anthem to Be More Inclusive of Indigenous People
"Changing 'young and free' to 'one and free' takes nothing away, but I believe it adds much."


Travel + Leisure

While northern Italy has more influence from the countries it borders up top, southern Italy is influenced by countries like Spain or Greece, rather than Austria or Switzerland. If you're hoping for a real Mediterranean escape, southern Italy is your spot.
Related: 5 of Italy's best-hidden gem cities
The pros of a vacation in southern Italy
It's more affordable.
It's an adventure.
Sometimes things don't always go as planned, but that's part of the fun.
You'll learn to speak more Italian.
It's truly Italian and more traditional in certain spots, allowing visitors to really absorb the southern Italian culture.
You'll usually have warm, sunny weather almost year-round.
The cons of a vacation in Southern Italy
Sometimes things don't always go as planned, and it can be frustrating.
Things move at a slower pace or are disorganized.
You can't always count on public transport, so be ready to drive.
It can be very hot.
Who should go
Those searching for sunshine.
Those wanting a real adventure.
Those who prefer slow travel.
Anyone wanting to soak up the local vibes.
Budget travelers.
Anyone who's already done Rome, Florence and Milan and is looking to explore Italy further
Related: Here's how to travel to Italy on a budget
Best times to go to southern Italy
You can visit southern Italy year-round, though summer can be hot, and beaches will likely be crowded with Italian travelers. Shoulder seasons (April-June, September-October) often see ideal weather and fewer crowds.
Related: These are the best times to visit Italy
Highlights
Puglia: The southern Italian hub for food and wine, this region also has over 500 miles of coastline for those looking for a relaxing, beach-inspired vacation.
Alberobello and Ostuni: Both in Puglia, Alberobello is famous for its trulli homes with conical roofs and Ostuni is a seaside white village.
Naples: This city is the home of pizza, among other culinary delights like ragu and sfogliatella.
Matera: A very special town with age-old Sassi, spectacular cave dwellings carved into a canyon.
Amalfi: This coastline is one of the most beautiful in Italy, featuring colorful buildings perched on cliffs towering above the sea.
Aspromonte: This national park sits in the big toe of Italy's boot in the Apennines. Here, you can hike mountains and cliffs and explore rivers and waterfalls.
Gargano: This national park in Foggia has over 2,000 plant species, a number of caves and grottos, pristine beaches, pine-covered hiking trails and the elusive Tremiti Islands.
The islands: While islands like Sicily, Capri and Ischia are technically in southern Italy, each Italian island has its own particular cultural aspects and general vibe. For more information, read our guide to choosing the right Italian island for your vacation.
Related: 7 underrated regions in Italy for food and wine
Bottom line
Both northern Italy and southern Italy are dreamy destinations for a vacation — it just depends on your travel interest and budget, as well as prior trips to Italy. For those hoping for a fashionable city break, a ski trip or a lake visit, head north.
Those ready for a little adventure and sunshine should consider the south or one of Italy's many islands. If you simply can't decide, plan trips to both regions. No matter where you go, you'll end up falling in love with this beautiful Mediterranean country.
Featured photo of Lake Garda by sack/Getty Images
SPONSORED: With states reopening, enjoying a meal from a restaurant no longer just means curbside pickup.
And when you do spend on dining, you should use a credit card that will maximize your rewards and potentially even score special discounts. Thanks to temporary card bonuses and changes due to coronavirus, you may even be able to score a meal at your favorite restaurant for free. 
These are the best credit cards for dining out, taking out, and ordering in to maximize every meal purchase.
—
Editorial Disclaimer: Opinions expressed here are the author's alone, not those of any bank, credit card issuer, airlines or hotel chain, and have not been reviewed, approved or otherwise endorsed by any of these entities.
Source: Read Full Article