Pandemic tales abound at Virtuoso Travel Week: Travel Weekly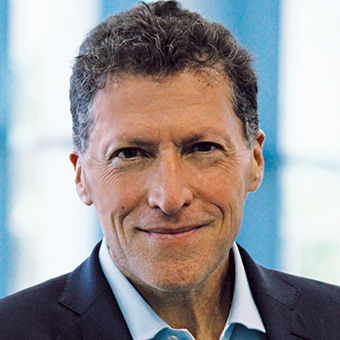 The most colorful description of a company's experience during Covid was conveyed to me by Joss Kent, CEO of AndBeyond, whose safari lodge business' strategy is driven exclusively by its sustainability-related impact objectives.
The pandemic was, he said, what might happen if "profit met purpose in the alley for a knife fight."
In the early rounds of that metaphorical battle, "purpose" dominated: Despite a complete absence of revenue, the company, using cash reserves, continued to pay employees, maintain its lodges and vehicles, act as first responders and a food bank for local communities and push forward with conservation projects, all at a cost of millions of dollars.
And in the longer term, profit joined purpose in the winner's circle: All expenditures during the shutdown have already been recouped, and then some, since AndBeyond resumed operations. That outcome, he said, validated his belief that value-driven business strategies can, during a financial crisis, help companies recover faster than traditional models that focus on slashing costs.
Kent gave me that synopsis during Virtuoso Travel Week, currently being held in Las Vegas.
Among the other interesting insights, information, intelligence, tidbits and observations shared with me at the event:
• InterContinental Hotels & Resorts now has 6,000 properties. Half of those are Holiday Inn Express, which continues to be its fastest-growing brand.
• Raffles plans to double the number of its hotels in the next three to four years.
• Anantara Hotels, Resorts & Spas will open the first hotel to be built on The World, the collection of man-made islands in the shapes of countries and continents that was created off the coast of Dubai. The property will be on one of the South America islands.
• First the Waldorf salad. Now the Waldorf taco? A nine-course taco-tasting experience is on offer at the Waldorf Astoria Los Cabos Pedregal, featuring samples from nine states in Mexico. And should all those tacos make you a bit thirsty, you can sign up for an "agave study," which includes samples of tequila, mezcal, raicilla, sotol and bacanora.
• Business cards for employees of sustainability-focused 1 Hotels are half the width of normal cards to cut down on paper usage, are printed with plant-based inks and have useful information on their reverse side. For instance, there's a time zone chart on the back of the card of 1 Hotel South Beach's vice president of operations, Milton Sgarbi. And, he pointed out (only slightly tongue-in-cheek) that once his information has been noted, the card still has utility: "Should the table you're sitting at wobble, fold up the card and stick it under a leg to steady it."
• Travelex Insurance Services CEO Shannon Lofdahl began her career at the company as a call center representative in 1996.
• General session speaker Alison Levine led the first team of American women to scale Mount Everest. A few hundred feet from the summit, however, a storm forced them to turn back. 
At a dinner party after she returned, the host introduced her as having climbed Everest, and a guest, after hearing that she stopped short of the top, said, "Oh, then you didn't really climb Everest." She asked what he did, and he said he worked for JPMorgan. "You're the CEO of JPMorgan?" she asked. No, he replied, he was a trader. "Then, you don't really work for JPMorgan?" she asked. He replied that he did. "But didn't you just say that if you don't make it to the top, it doesn't count?"
• Los Cabos Tourism Board managing director Rodrigo Esponda said that even he is still discovering new things about his region. He was recently shown rock carvings, estimated to be thousands of years old, on a private ranch. The ranch owner doesn't mind visitors coming to see them, as long as they first check in to announce their arrival. (And a 100 peso tip — about $5 — is appreciated).
• Ted Turner Reserves president Jade McBride said that although most people think of the eponymous owner as a conservationist and protector of large tracts of land in Western states, his mission is equally focused on humans: Connecting with unspoiled natural beauty, Turner believes, truly makes us better people. When discussing this aspect of his philosophy, McBride said Turner becomes very emotional and wells up.
• Despite reduced cruise capacity for much of the year and a moribund meetings market, Discover Puerto Rico CEO Brad Dean said the island is on track for both record-breaking arrival numbers and spend. Dean attributes it to promotions that bring visitors beyond San Juan and the beaches, resulting in longer stays.
• On March 15, 2020, four days after the pandemic was declared, the management of the Gansevoort Meatpacking hotel in New York realized a lockdown threatened its planned $30 million, top-to-bottom renovation. General manager Anton Moore said that they moved construction workers into the closed property so they would be residents and thus unconstrained by lockdown requirements. 
Source: Read Full Article