Passenger numbers surge to pandemic-level highs for Thanksgiving travel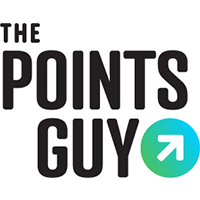 Travel warnings and a surge in coronavirus cases proved no match for pandemic-weary Americans fatigued of lockdowns and quarantines.
The number of travelers at U.S. airports hit pandemic-era highs around Thanksgiving as passengers took to the skies despite pleas from the Centers for Disease Control and other U.S. leaders to limit holiday gatherings.
Nearly 1.18 million people were screened Sunday at Transportation Security Administration checkpoints, the highest total since travel cratered in March at the outset of the pandemic. And Sunday's record topped the previous pandemic-era record of 1,070,967 set just four days prior.
Want more airline-specific news? Sign up for TPG's free new biweekly Aviation newsletter!
Those numbers are still down nearly 60% compared to the same period last year, when nearly 2.9 million passengers were screened on the Sunday after Thanksgiving.
But this year's totals do follow a typical trend for Thanksgiving that sees passenger numbers spike on the Wednesday before and Sunday after the Thursday holiday.
Below are the 10 busiest days since March as determined by the number of travelers screened by the TSA.
More: The COVID surge is hitting airlines, and maybe the holidays too
March 16 (Thursday): 1,257,823 travelers screened
Nov. 29 (Sunday): 1,176,091
Nov. 25 (Wednesday): 1,070,967
Nov. 22 (Sunday): 1,047,934
Oct. 18 (Sunday): 1,031,505
Nov. 20 (Friday): 1,019,836
Nov. 21 (Saturday): 984,369
Oct. 11 (Sunday): 984,234
Oct. 25 (Sunday): 983,745
Nov. 15 (Sunday): 978,279
Featured photo by David McNew/Getty Images.
SPONSORED: With states reopening, enjoying a meal from a restaurant no longer just means curbside pickup.
And when you do spend on dining, you should use a credit card that will maximize your rewards and potentially even score special discounts. Thanks to temporary card bonuses and changes due to coronavirus, you may even be able to score a meal at your favorite restaurant for free. 
These are the best credit cards for dining out, taking out, and ordering in to maximize every meal purchase.
—
Editorial Disclaimer: Opinions expressed here are the author's alone, not those of any bank, credit card issuer, airlines or hotel chain, and have not been reviewed, approved or otherwise endorsed by any of these entities.
Source: Read Full Article