Puzzling new fee: All flights from Heathrow Airport are now $12 more expensive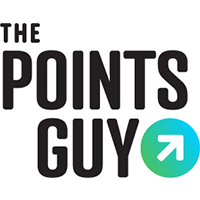 Load Error
All flights departing from London Heathrow appear to have a new fee that you can expect to shell out for your next flight.
The new £8.90 (about $12.26) fee shows on all flights departing from Heathrow, regardless of the airline or class of service. But, what's it for? While we don't know for certain at this point, it appears as though it may be the means by which the airport is getting bailed out for its COVID-19-related losses.
Sign up to receive the daily TPG newsletter for more travel news!
The U.K. Civil Aviation Authority (CAA) published a document on Friday, detailing its options for Heathrow. How it will account for the £2.8 billion (about $3.9 billion) bailout for the airport is under consultation and has yet to be approved. But the timing of this new, unknown tax on all flights from Heathrow points to the idea that this could be the means by which the CAA plans to bail out Heathrow.
The airlines won't have to repay the bailout sum directly from their already-depleted pockets. Instead, it appears as though the airlines will impose the fee on travelers, which will then be repaid to Heathrow.
The new £8.90 charge, which was reported by Head for Points, shows up differently on many of the airlines that operate from Heathrow. However, if you have a flight that travels from Heathrow to another destination — including a return itinerary — you will find the £8.90 charge added in the taxes, fees and surcharges section of the fare breakdown.
For example, Virgin Atlantic lists the new charge as "United Kingdom Exceptional Regulatory Charge" on this sample return itinerary in Upper Class from London Heathrow to Barbados.
Meanwhile, British Airways lists the new charge as "R1" on this sample return itinerary in Euro Traveller from London Heathrow to Paris Charles de Gaulle (CDG).
In each of the examples above, the charge appears to be separate from the standard Passenger Service Charge and Air Passenger Duty tax on flights from the United Kingdom. If you're traveling on a one-way ticket from another airport to London Heathrow, you won't find the added fee — only tickets that operate from London Heathrow will be subject to the fee.
TPG reached out to Heathrow Airport for comment on the new charge but did not receive a response by time of publication.
As the largest operator at Heathrow, International Airlines Group (IAG), which owns British Airways, Aer Lingus and Iberia, among others, would be responsible for paying roughly half of the CAA-imposed repayment to Heathrow, the Times reports. As expected, IAG isn't in favor of the proposed repayment.
"It's not fair nor reasonable to ask consumers to bail out Heathrow," a spokesperson for IAG said in a statement. "It's a wealthy, privately owned company which should seek funds from its shareholders, as many other businesses in our industry have done to weather this pandemic."
Heathrow Airport Holdings Limited is owned by a consortium of international entities. That includes stakes in Qatar, China, Canada, Spain and the United States, among others.
It's no surprise that Heathrow Airport has suffered as a result of the pandemic. According to the CAA, passenger numbers at Heathrow were 83% lower in December 2020 compared to the same month the year prior. Heathrow Airport also lost its title as the busiest in Europe as a result of the downturn in air travel.
As the aviation and tourism industries largely remain at a standstill — especially in the U.K., where all non-essential travel is still illegal — there's still a long way to go before passenger demand is expected to rebound.
"The path of recovery is highly uncertain," the CAA said.
Featured photo by Andrew Holt/Getty Images.
SPONSORED: With states reopening, enjoying a meal from a restaurant no longer just means curbside pickup.
And when you do spend on dining, you should use a credit card that will maximize your rewards and potentially even score special discounts. Thanks to temporary card bonuses and changes due to coronavirus, you may even be able to score a meal at your favorite restaurant for free. 
These are the best credit cards for dining out, taking out, and ordering in to maximize every meal purchase.
—
Editorial Disclaimer: Opinions expressed here are the author's alone, not those of any bank, credit card issuer, airlines or hotel chain, and have not been reviewed, approved or otherwise endorsed by any of these entities.
Source: Read Full Article