Qatar Airways' new Seattle flight takes off, solidifies partnership with Alaska Airlines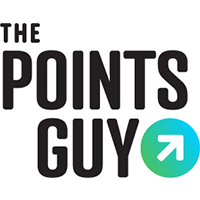 Editor's note: Qatar Airways and Alaska Airlines provided part of TPG's travel costs for this event.
On Friday, Doha-based carrier Qatar Airways launched nonstop service from Doha (DOH) to Seattle (SEA), its seventh new destination since the outset of the pandemic.
For this new service, Qatar Airways is using a Boeing 777-300ER aircraft configured with 42  "Qsuite" business-class seats and 312 economy seats. The route is launching with four weekly flights and is slated to expand to daily service beginning July 1. Scheduled flight time is just over 14 hours in each direction, covering a distance of 7,411 miles.
The inaugural was an especially big deal for the airline as it took off two months ahead of schedule. It also solidified Qatar's new partnership with Seattle's hometown carrier Alaska Airlines and the city's status as an emerging hub within the Oneworld alliance.
In Seattle, Qatar Airways marked the launch of the new flight with a water cannon salute and socially distanced festivities at the gate. The airline invited TPG to attend.
Want more airline-specific news? Sign up for TPG's free new biweekly Aviation newsletter!
In This Post
Gate celebration
Qatar's 777 touched down in Seattle at 11:14 a.m. As is customary for inaugural and other monumental flights, the aircraft received a water-cannon salute from airport fire trucks as it pulled into the gate.
At the gate, passengers were greeted with festive decorations. Unlike some other recent inaugurals, Qatar didn't let the pandemic stop it from throwing a socially distanced ceremony.
There were short speeches by executives of Qatar Airways, Alaska Airlines, Sea-Tac Airport and Boeing. It was clear that everyone was very excited about the launch.
For starters, when the route was first announced, it wasn't supposed to begin until March 15, but was pushed up due to demand. Additionally, for Sea-Tac Airport, Qatar Airways is the first new carrier to begin service since the start of the pandemic.
For Qatar, Seattle is its second new destination in the U.S. since the outset of the pandemic and seventh new destination globally. This new flight strengthens the airline's footprint on the West Coast, joining existing daily service to Los Angeles (LAX) and five weekly flights to San Francisco (SFO).
The inauguration ceremony concluded with the classic ribbon cutting by the executives, albeit with some extra distance. Shortly after, press were invited to tour the aircraft.
Cabin tour
Although Qatar originally planned to use the Airbus A350-900 aircraft for this route, it opted for the larger Boeing 777-300ER instead. It's fitting given that Boeing's main factory is just outside of Seattle.
As was mentioned, Qatar's 777-300ERs are arranged in a two-cabin configuration with 42 seats in business class and 312 in economy. But these are no ordinary business class seats. The 777s being used on this route have been retrofitted with the airline's latest and greatest Qsuite product.
Business-class is split between two sections, with 24 seats in the forward cabin and 18 in the smaller rear cabin. The seats are arranged in a staggered 1-2-1 layout. While each passenger gets direct aisle access, not all seats are equal.
Odd-numbered rows have rear-facing seats, while even-numbered rows have forward-facing ones. The rear-facing seats on the sides are closer to the window, offering the most privacy.
Those in even-numbered rows (forward-facing), on the other hand, are closer to the aisle. However, they're still very private since every Qsuite is fully enclosed by a sliding door.
In the center section, seats are closer together in odd-numbered rows and farther apart in even-numbered rows.
If you're flying as a couple, the two center seats in an odd-numbered row could be converted into a "double bed." Or, if you're flying in a group of four, you could pair rear and forward-facing center seats to create a private "quad."
Qsuites is widely regarded as the world's best business class product. TPG's Zach Honig goes into more detail about the seats in his Qsuite review, but other features include light-up "Do Not Disturb" signs, 21.5-inch touchscreen entertainment systems and decent storage.
Economy class is split into three sections. Most rows are arranged in a standard 3-4-3 seating configuration.
Most economy seats are more or less identical. Each seat is 17 inches wide and offers at least 31 inches of legroom. Features of the seats include crisp touchscreen entertainment systems, built-in USB ports and universal power outlets.
In addition to the usual amenity kits, passengers in all cabins are currently provided with ziplock protective kits. These kits contain a surgical face mask, a pair of disposable gloves and hand sanitizer.
Qatar-Alaska pact
To boost connectivity within the region, in December, Qatar Airways launched a frequent flyer partnership with Seattle's hometown carrier — and soon-to-be fellow Oneworld member — Alaska Airlines.
Alaska Mileage Plan members can now earn Alaska miles on Qatar flights at the following distance-based rates:
| Cabin | Fare class | Base miles | Bonus miles | Total miles earned | Elite qualifying miles |
| --- | --- | --- | --- | --- | --- |
| First Class | F, P, A | 100% | 250% | 350% | 150% |
| Business Class | J, C, D, I, R | 100% | 125% | 225% | 125% |
| Economy Class | Y | 100% | 0% | 100% | 100% |
| Economy Class | B, H, K, M, L, V, S, N, Q, G | 50% | 0% | 50% | 50% |
| Economy Class | T, O, W | 25% | 0% | 25% | 25% |
Redemptions for Qatar flights will not come online until Alaska officially joins Oneworld on March 31. At that time, Alaska elites will also start earning Oneworld status perks when flying Qatar, including lounge access (especially useful for those booking Qatar's 'basic' business class fares), premium seating, additional baggage allowances and more. While Alaska elites won't be eligible for upgrades on Qatar, Oneworld's CEO has said that alliance-wide upgrades with miles are coming.
Related: Qatar Airways launches membership program for students
How to book
Qatar Airways' new route operates on the following schedule:
Doha (DOH) to Seattle (SEA), QR719 departs: 08:00 arrives: 11:20
Seattle (SEA) to Doha (DOH), QR720 departs: 16:05 arrives: 17:15+1
Flights operate Monday, Tuesday, Wednesday and Friday.
Paid rates currently start at about $1,500 round-trip in coach and $8,200 round-trip in business class. However, if you book by Feb. 28, 2021, you can unlock a 10% discount on any Qatar Airways flight departing Seattle by using the promo code FLYSEA. To provide additional flexibility, Qatar is offering unlimited date changes and fee-free refunds for all tickets issued by April 30 for travel completed by Dec. 31, 2021. The airline is also giving the option to exchange tickets for a travel voucher with 10% additional value.
Related: The best credit cards for booking flights
Alternatively, there are plenty of ways to book this flight using points and miles.
For most U.S.-based travelers, the easiest way to book this flight would be through American Airlines AAdvantage or British Airways Avios. American charges a flat 40,000 miles in economy or 70,000 miles in business class and minimal taxes and fees for flights between the U.S. and the Middle East. British Airways, on the other hand, prices awards based on distance so this route would cost 51,500 Avios in economy or 154,500 Avios in business. British Airways charges higher taxes and fees, but the miles are easier to earn as the program is a 1:1 transfer partner of American Express Membership Rewards and Chase Ultimate Rewards.
Remember that although you can now earn Alaska Airlines miles on Qatar Airways flights, redemptions will not come online until Alaska officially joins Oneworld on March 31.
Bottom line
The coronavirus pandemic has had a massive impact on travel, especially international. Seeing new launches like this are promising signs that the industry is beginning to recover. Between Qatar's new flight, American Airlines' expansion plans and Alaska's entrance into the alliance, Seattle is becoming a major gateway for Oneworld flyers. While we don't know yet which U.S. city Qatar will add to its network next, it has announced that it'll be increasing frequencies to cities like Atlanta (ATL), Chicago (ORD), Dallas-Fort Worth (DFW) and Houston (IAH) over the next few months.
All photos by Benji Stawski/The Points Guy.
SPONSORED: With states reopening, enjoying a meal from a restaurant no longer just means curbside pickup.
And when you do spend on dining, you should use a credit card that will maximize your rewards and potentially even score special discounts. Thanks to temporary card bonuses and changes due to coronavirus, you may even be able to score a meal at your favorite restaurant for free. 
These are the best credit cards for dining out, taking out, and ordering in to maximize every meal purchase.
—
Editorial Disclaimer: Opinions expressed here are the author's alone, not those of any bank, credit card issuer, airlines or hotel chain, and have not been reviewed, approved or otherwise endorsed by any of these entities.
Source: Read Full Article