Reservations required into 2023: How to use Disney World's park pass reservation system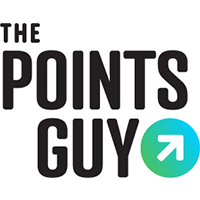 Load Error
While Disney's CEO recently stated he doesn't expect face masks and related pandemic precautions to continue as they are today at Disney World as we reach full-scale vaccine rollout into 2022, it looks like a reservation to enter the park will be a Disney World staple at least until early 2023.
Disney World has just released its booking window for hotels and such into 2022, and along with that came the ability to book your Park Pass reservations to enter the theme parks into January 2023.
Until the reopening of Disney World after the pandemic shutdown, there was no such thing as making a reservation to enter the Disney theme parks. However, this was a requirement when the park reopened in July 2020, along with the face mask requirements for guests 2 and up, the (temporary?) elimination of FastPass+, social distancing changes at character meals and the operational adjustments within the Disney resort hotels.
Related: New attractions coming to Disney World in 2021
To enter one of the four Disney World theme parks, you'll need to use the Disney Park Pass system. Here's how to make that all-important Disney World Park Pass reservation.
For more TPG news delivered each morning to your inbox, sign up for our daily newsletter.
The different park pass calendars for different guests
First things first, if you want to visit a Disney theme park at least until early-2023, you'll need a Disney World theme park ticket or annual pass to make a park pass reservation. Here's how to use your points to secure Disney World tickets.
FOR NO COST ASSISTANCE WITH PLANNING AND BOOKING YOUR NEXT DISNEY VACATION, CHECK OUT TPG'S DISNEY BOOKING PARTNER, MOUSE COUNSELORS. HERE'S WHY TO CONSIDER USING AN AUTHORIZED DISNEY VACATION PLANNER.
There are actually three different Disney World park pass reservation calendars — one for those with both theme park ticket or annual passes and a Disney resort hotel booking, those with an annual pass but no Disney hotel reservation and those only with existing individual theme park tickets. It's been said many times on various Disney earnings calls and reports that guests visiting on an individual or multi-day ticket generate significantly more revenue per visit than those visiting on annual passes. In fact, new annual passes are still not on sale at Disney World — and we now know that annual passes won't return in their previous format at Disneyland.
You'll notice that park availability for each bucket of guests is different. Some categories of guests have access to more inventory than others at different times.
Related: What to expect at Disney World in 2021
If you can't find the hotel you want for sale directly from Disney, remember you can rent Disney Vacation Club points and use those to make a booking at a DVC Disney resort. In some cases, such as at the partially closed Disney's Polynesian Village Resort, the DVC rooms are the only ones available for booking.
Alternatively, if book one of the Bonnet Creek or Disney Springs hotels that traditionally offer Disney benefits (such as 60 day FastPass+ and Extra Magic Hours) and link that to your My Disney Experience account, they should also serve as your necessary Disney resort booking to access that bucket of Park Pass inventory.
Related: Everything you need to know about visiting Walt Disney World
When you can make a Park Pass reservation
You can make a Disney World Park Pass reservation as soon as you have a theme park ticket or an annual pass for visits that start by Jan. 14, 2023. If you want to book under the resort guest availability, then you'll need to have that reservation made and linked to your My Disney Experience account, too.
You can view park reservation availability online before purchasing tickets.
Video: This Adorable Little Dome Is the Most Wish-listed Airbnb in Connecticut (Travel + Leisure)
Scientists Have Potentially Discovered a New Life-Supporting Planet

Travel + Leisure


You Can Have the Northern Lights Named After Your Valentine

Travel + Leisure


Virgin Voyages Is Giving Away 2,021 Cruises — Here's How to Win

Travel + Leisure


Anthony Bourdain's Final Book Is Coming Out in 2021 — and It Will Make You Fall in Love Wi

Travel + Leisure


Allbirds' New Running Shoes Will Keep Your Feet Warm and Dry — Even in the Rain

Travel + Leisure


The Best Places to Travel in March

Travel + Leisure


Need a Last-Minute Valentine's Day Gift? Alaska Airlines Flights Are 30% Off This Weekend

Travel + Leisure


A Whimsical Louis Vuitton Pop-Up Is Bringing Virgil Abloh's Visions to Rodeo Drive

Travel + Leisure


You Could Take a Private Jet Ski Trip This Winter for Less Than You Think

Travel + Leisure


Royal Caribbean to Require Crew to Be Vaccinated

Travel + Leisure


TSA Officer Pays for Family's Cross-Country Flight Following Scheduling Mistake

Travel + Leisure


A Rare White Bison Was Just Born at Missouri's Dogwood Canyon Nature Park — Here's How You

Travel + Leisure


Presidents Day Is a Great Time to Buy Bedding — Here Are 5 Sales You Won't Want to Miss

Travel + Leisure


United's New Routes Are About to Make Your Hawaii Dreams Come True

Travel + Leisure


Amazon Just Launched a Curated Home Collection of Small Space Solutions — What to Shop Bef

Travel + Leisure


Paris Is Already Prepping for the 2024 Olympics by Painting the Eiffel Tower Gold

Travel + Leisure


Scientists Have Potentially Discovered a New Life-Supporting Planet
If proven to exist, the planet might be four to five times larger than Earth.


Travel + Leisure



You Can Have the Northern Lights Named After Your Valentine
Love is (literally) in the air.


Travel + Leisure



Virgin Voyages Is Giving Away 2,021 Cruises — Here's How to Win
Show some love.


Travel + Leisure

How to book your Disney Park Pass reservation
Assuming you have a My Disney Experience account set up, you've got your theme park tickets and any relevant hotel reservations linked, you'll then login and select "Disney Park Pass reservation" from the drop-down menu.
Once on this screen, you'll select "Make a Disney Park Pass Reservation" in blue on the upper right-hand side.
Alternatively, you can go straight to this link to start the process.
You'll then need to select your party that you wish to enter the park with on a given date. Remember, everyone you select is going to need a valid park ticket or Disney annual pass attached to their name. The only exception is for those who are under 3 years old that do not need a ticket or Park Pass reservation to enter Disney World.
From there, you'll select the date and park you wish to visit of the four Walt Disney World theme parks.
You can only select one park per day, but park hopping from that originally visited park is available on a space-permitting basis each day at 2 p.m. Additionally, pricey private VIP tours accommodate for visiting multiple parks in one day. You can also only make a maximum of three park day bookings at a time if you have an annual pass but don't have a Disney resort stay attached to your account.
Disney's Hollywood Studios is the park selling out the quickest for popular days, which is no shock since it has the new Mickey and Minnie Runaway Railway attraction and Star Wars: Galaxy's Edge. The exception to that general rule comes on Oct. 1, 2021, which is the 50th anniversary of the Magic Kingdom, which is already sold out months in advance.
Once you select your park, you'll see a screen that asks you to select your entry time. Perhaps in the future, this will be used to select a specific time to enter the park but, for now, the only options we see are for the full day.
Once you've selected your time, that's it: You should see a congratulations screen.
When it first launched, the park pass system would error out at times, but over time the demand on the site seems to have evened out and you shouldn't have problems.
Assuming everything worked as intended, you should see the reservation under the "My Plans" part of your My Disney Experience account.
Bottom line
Going to Disney World in a pandemic era is certainly different, but it isn't all bad. Currently, capacity is limited at 35% of the previous maximum number of visitors. And while it is quite possible that will change in the coming months and years, it now looks like the Park Pass reservation system is here to some degree at least until 2023.
Outside of the reservation system, some Disney World planning aspects are easier now than in normal times (no FastPass+ reservations or making dining reservations six months out). Once you know your plans and have your park tickets, you can make your Disney Park Pass reservation and count down to walking down Main Street U.S.A.
Featured image by Summer Hull/The Points Guy
SPONSORED: With states reopening, enjoying a meal from a restaurant no longer just means curbside pickup.
And when you do spend on dining, you should use a credit card that will maximize your rewards and potentially even score special discounts. Thanks to temporary card bonuses and changes due to coronavirus, you may even be able to score a meal at your favorite restaurant for free. 
These are the best credit cards for dining out, taking out, and ordering in to maximize every meal purchase.
—
Editorial Disclaimer: Opinions expressed here are the author's alone, not those of any bank, credit card issuer, airlines or hotel chain, and have not been reviewed, approved or otherwise endorsed by any of these entities.
Source: Read Full Article