Scientists create jet fuel using CO2 that could lead to carbon neutral flights
A team of scientists has created a new carbon neutral jet fuel using carbon dioxide.
The University of Oxford researchers were successful in converting CO2 gas into fuel, according to their paper, published in science journal Nature.
Although this isn't the first time the feat has been achieved, previous attempts have involved expensive, complicated processes.
The new method used by the team at Oxford Chemistry has, by contrast, the potential to produce cost-effective carbon-neutral fuel.
Read more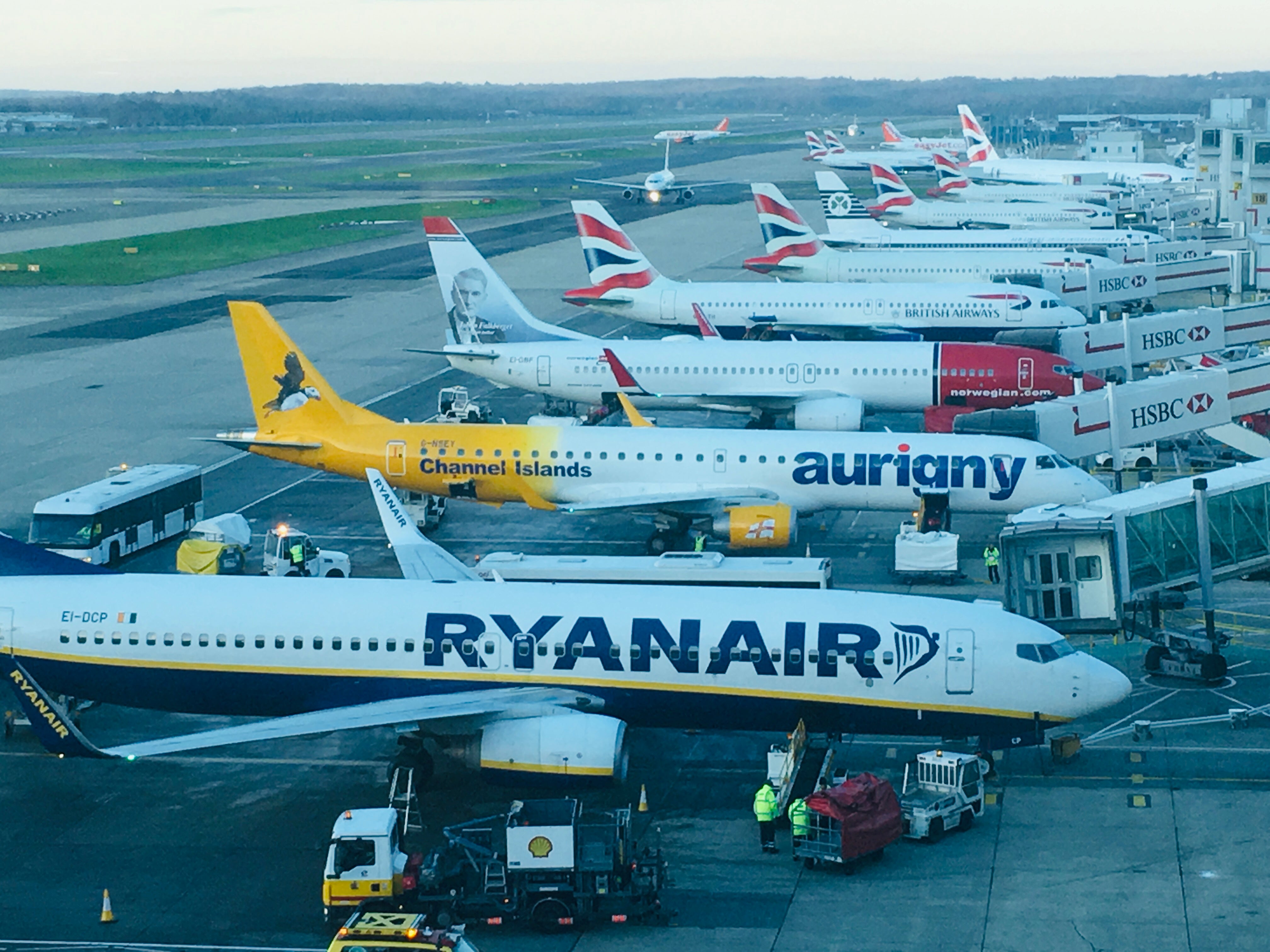 "As you can imagine, we are really excited about these results and the impact they will have on sustainable aviation fuel," researcher Benzhen Yao told Forbes.com.  
"Under the pressure of climate change, our discovery will contribute significantly to worldwide sustainable fuel production processes."
He added that the team's method was "more economical and environmentally acceptable" than those previously tried.
INDY/GO Weekly Newsletter
TIME TO TRAVEL!
Read our full mailing list consent terms here
INDY/GO Weekly Newsletter
TIME TO TRAVEL!
Read our full mailing list consent terms here
CO2 is captured from the air and converted to fuel using hydrogen and a catalyst made from a compound of iron, manganese and potassium.
"The smaller number of processes inevitably leads to higher efficiency and lower cost," said Yao.
Professor of chemistry Peter Edwards, who heads up the project, said the team is working with the aviation industry to build the world's first net zero emission aviation fuel demonstration plant.
"We believe that the future for sustainable aviation fuel based on CO2 re-use is now very bright," said Yao.
The race to decarbonise air travel is hotting up as climate activists argue that pre-Covid aviation levels were unsustainable if we're to hit emissions reduction targets laid out in the Paris Agreement.
Airlines are increasingly investing in biofuels, synthetic low-carbon fuels or electric aviation technology.
In September 2020, the world's first hydrogen-electric passenger flight was successfully completed.
The six-seater aircraft did a taxi, takeoff, full pattern circuit and landing at an airfield in Cranfield, England.
ZeroAvia, the company behind the plane, said it was the first ever hydrogen fuel cell-powered flight using a commercial-grade aircraft.
The brand's retrofitted Piper M-class is now the largest hydrogen-powered aircraft in the world.
Source: Read Full Article