Severe thunderstorms to delay Memorial Day travel as nearly 43 million Americans take vacation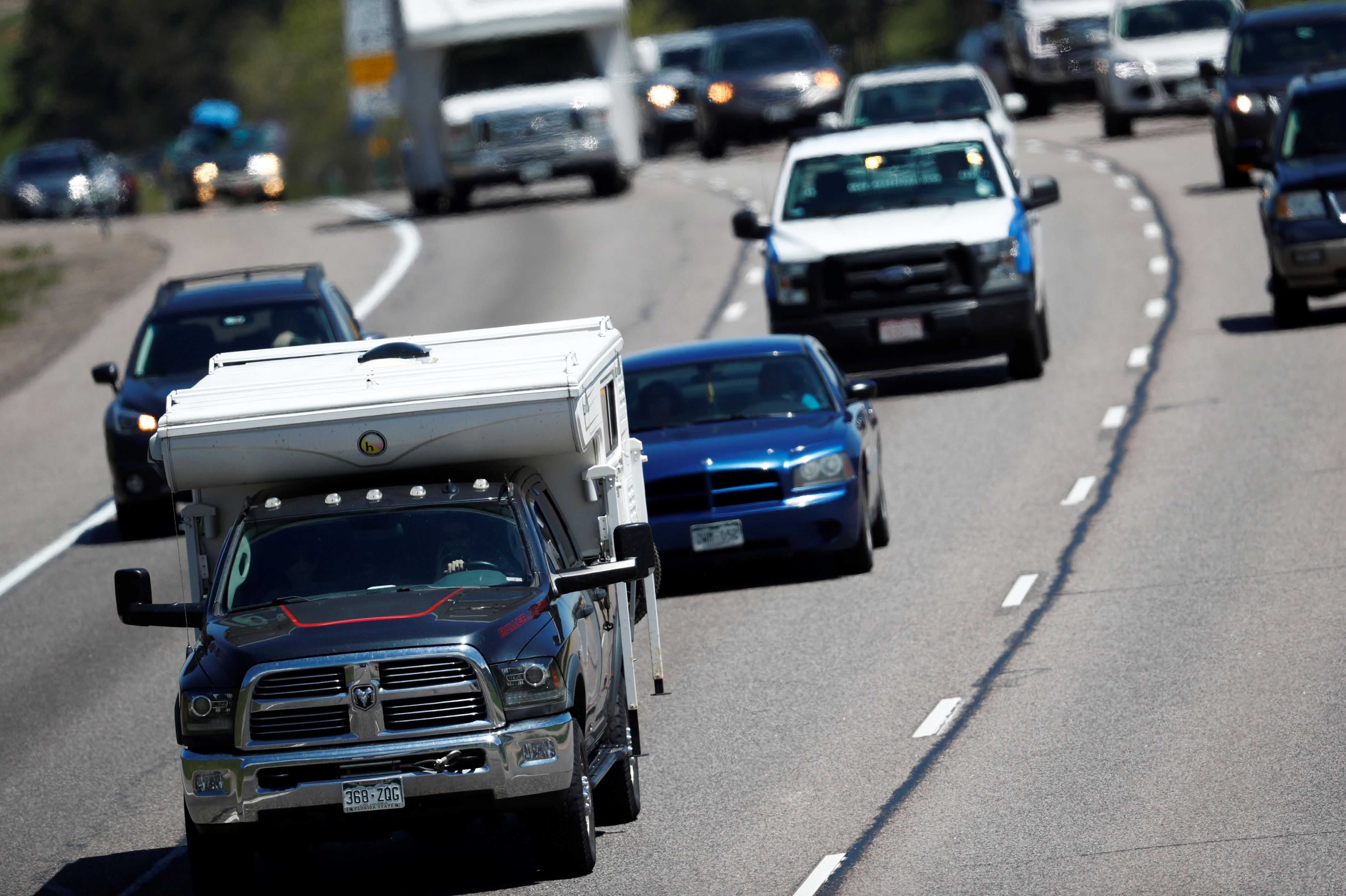 Nearly 43 million Americans will take to the nation's roads, rails and runways to take advantage of the long three-day Memorial Day weekend, reports AAA.
This holiday is set to have the second-highest travel volume on record since AAA began tracking holiday travel volumes in 2000. Reports show 1.5 million more people will travel this year compared to last year, which is a 3.6% increase.
Despite a rising national gas price average approaching $3 per gallon, AAA said the higher prices wont keep holiday travelers home. Approximately 88% of travelers will choose to drive to their Memorial Day destinations this year, the most on record.
"Travelers should anticipate delays to continue through Memorial Day. Our advice to drivers is to avoid the morning and evening commuting times or plan alternate routes." Trevor Reed, transportation analyst, INRIX said.
People should expect those travel delays on major roads to be more than three times longer than normal during evening commutes and even longer if there is severe weather.
"On Thursday the worst areas are in the Plains states from west Texas to southeast Nebraska with potential for severe thunderstorms and even some tornadoes," Expert Senior Meteorologist David Dombek said.
A secondary area of powerful thunderstorms will affect portions of the Northeast and Mid-Atlantic states, especially in the afternoon and evening.
"On Friday and Friday night, Dombek said the focus of strong to severe thunderstorms will shift to the Midwest, perhaps including Des Moines, St. Louis, Kansas City, and Chicago," Dombek said.
For the 37.6 million Americans traveling by automobile, analytics company INRIX, in collaboration with AAA, predicts drivers will experience the greatest amount of congestion on Thursday, May 23 and Friday, May 24 in the late afternoon as commuters leave work early and mix with holiday travelers. Several major U.S. metros could experience double the travel times compared to a normal trip, while New Yorkers and Washington, D.C., could see three times the delay.
"On Saturday and Sunday, watch the region from central and western N.Y. state and northwest Pa., back into Indiana for strong to severe thunderstorms," Dombek said.
Dombek said there are no widespread areas of severe thunderstorms on Sunday.
"Central Plains to Ohio Valley to Appalachians by late in the day on Monday is the area to watch for strong thunderstorms. Also, storms could get active by late Monday or Monday evening in northern N.Y. state and northern New England," Dombek said.
"In general, the western one fourth to one third of the nation will be unsettled the entire time from Friday through Monday with pockets of rain or showers, and some snow in some of the highest elevations," Dombek said.
Keep checking back for updates in the Memorial Day weather outlook on AccuWeather.com.
Source: Read Full Article