Skyscanner Is Answering Your COVID-19 Travel Questions With an Interactive Map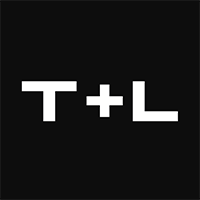 Planning a trip during a pandemic is no easy task, especially when travel restrictions around the world are constantly changing, sometimes overnight.  
To help, Skyscanner, the company best known for its flight price comparisons, just launched a color-coded interactive travel map to show people what areas of the world are (and aren't) open to them. 
A study of British travelers inspired the map, Skyscanner said in announcing the project. A survey with more than 2,100 Brits found that more than half didn't have a clear understanding of where they could and could not travel. 
"People want to travel and we know there is pent-up demand from the searches we are seeing for flights and for more information; but confidence has been hit by the lack of consistency between countries worldwide regarding measures and restrictions," Jo McClintock, Skyscanner's senior director of global marketing, brand, and content, said in a statement. "Consumers just do not understand the complex rules and are crying out for transparent, detailed information." 
Skyscanner's map allows users to set their country of origin. It marks countries users can visit in green, countries that might be an option in yellow, and those that are off-limits in red. 
The site also includes information on countries that require quarantine and the volume and direction of COVID-19 cases locally. If a specific country is on your radar, you can set an alert for changes to travel regulations in that country.  
For Americans, much of the map remains red. U.S. passport holders face limited restrictions in 13 countries, Skyscanner's map shows. Brazil, which like the U.S. is struggling to control the spread of coronavirus, is among those countries. 
Meena Thiruvengadam is a Travel + Leisure contributor who has visited 50 countries on six continents and 47 U.S. states. She loves historic plaques, wandering new streets and walking on beaches. Find her on Twitter and Instagram.
Source: Read Full Article