Southwest Airlines reveals routes, launch dates for 2 newest California cities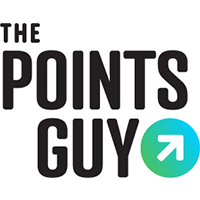 Southwest Airlines has revealed its plans for service from its two newest cities in California.
Santa Barbara (SBA) service will begin April 12 while flights from Fresno (FAT) start April 25. Southwest first announced its plan to serve the cities in December, but did not say then when or where it planned to fly from the cities. Now we know.
From Santa Barbara, Southwest will fly nonstop to Denver (DEN), Las Vegas (LAS) and Oakland (OAK). Each is a major base for Southwest, working as de facto hubs to allow connections to more than 50 of the airline's other destinations.
Want more airline-specific news? Sign up for TPG's free new biweekly Aviation newsletter!
Southwest's Fresno schedule will feature nonstop service to both Denver and Las Vegas, with a similar number of possible onward connections.
The carrier is offering introductory fares as low as $39 on its new nonstop routes from the cities.
The additions of Santa Barbara and Fresno are part of what's been an extraordinarily aggressive route-map expansion by Southwest during the COVID-19 crisis.
TPG Q&A: Southwest CEO Gary Kelly chats about his legacy, new cities and change fees
Southwest has seized the pandemic as an opportunity to push into new markets as many of its rivals have cut back during a dramatic drop in demand during the COVID-19 crisis.
"It allows us to play offense," Southwest CEO Gary Kelly said in December during a webinar with The Wings Club of New York. He said that by plugging new destinations — even smaller ones — into the carrier's unique network, "it really puts us in a different competitive situation compared to the rest of our airline competitors."
Related: Does Southwest Airlines have hubs? Yes, but don't call them that.
The addition of Santa Barbara and Fresno also continues another trend seen across all U.S. carriers in recent months.
Leisure travelers — who have made up the bulk of those still flying since March — have increasingly looked to outdoor-oriented destinations that facilitate social distancing. Santa Barbara, nestled along California's scenic Central Coast, and Fresno — near Yosemite National Park and other outdoor recreation areas — check those boxes.
On the competitive front, it's also an unmistakable move by Southwest to cement its position in the nation's most-populous state. Southwest is now selling flights from 13 cities in the California market.
The carrier began flying from Palm Springs (PSP) just last month and has ramped up its presence in Long Beach (LGB) as JetBlue – which had long been that airport's dominant carrier – abandoned the city in favor of growing its operation at Los Angeles (LAX).
Aggressive growth: Southwest adds another new Colorado ski town, unveils Miami and Palm Springs routes
In announcing the carrier's plans for Santa Barbara and Fresno in December, Southwest commercial chief Andrew Watterson said: "While other airlines seem to fall in and out of love with the state, we're focused on increasing the reach of our low fares and flexible policies in places where we expect them to make a difference."
Southwest's new California routes at a glance
Santa Barbara
Denver: One daily round-trip flight begins April 12. Fares from $69 one way.
Las Vegas: Three daily round-trip flights begin April 12. Fares from $39 one way.
Oakland: One daily round-trip flight begins April 12. Fares from $39 one way.
Fresno
Denver: One daily round-trip flight begins April 25. Fares from $69 one way.
Las Vegas: Three daily round-trip flights begin April 25. Fares from $39 one way.
Featured photo by Robert Smith/MI News/NurPhoto via Getty Images.
SPONSORED: With states reopening, enjoying a meal from a restaurant no longer just means curbside pickup.
And when you do spend on dining, you should use a credit card that will maximize your rewards and potentially even score special discounts. Thanks to temporary card bonuses and changes due to coronavirus, you may even be able to score a meal at your favorite restaurant for free. 
These are the best credit cards for dining out, taking out, and ordering in to maximize every meal purchase.
—
Editorial Disclaimer: Opinions expressed here are the author's alone, not those of any bank, credit card issuer, airlines or hotel chain, and have not been reviewed, approved or otherwise endorsed by any of these entities.
Source: Read Full Article