Telltale signs something has gone wrong on your flight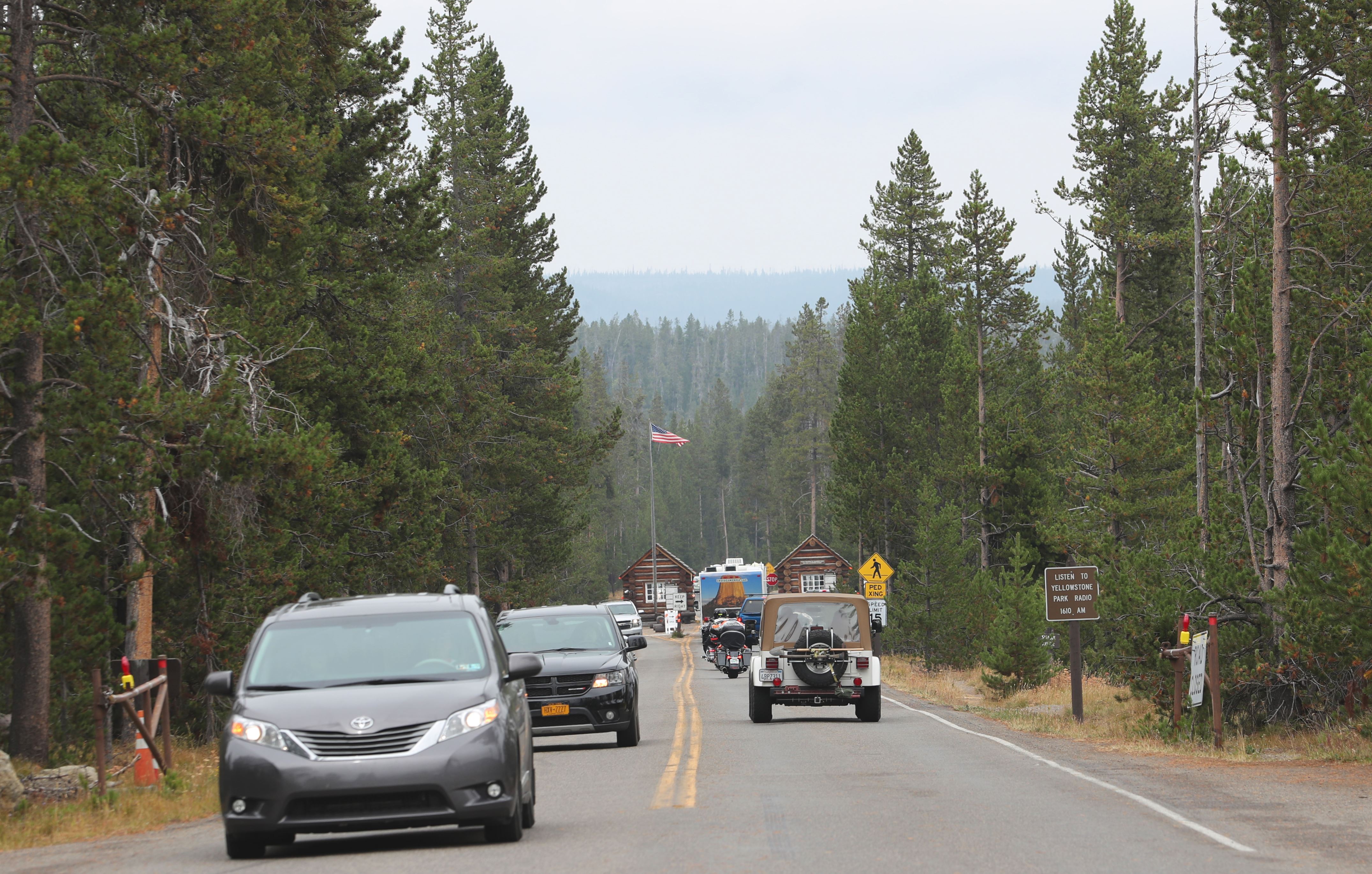 Telltale signs something has gone wrong on your flight
Despite the huge outpouring of public attention and the fear factor they incite, airplane accidents are very rare. And if you're unlucky enough to be in one, your chances of surviving are actually quite high. Chances are whatever flight you're on will be a smooth one. But read on for a few signs that something has gone wrong on your flight.
The purser is summoned urgently to the flight deck
It could be, of course, that your pilot just needs a beverage refill or something to snack on. But if you hear your flight's purser (the lead flight attendant) summoned urgently to the flight deck, it may also be a sign that the pilot has an urgent matter that needs to be relayed to the crew and passengers. Stay calm and stay tuned for instructions.
You smell smoke
When an airplane's cabin fills with smoke, it's never a good sign. So if you smell smoke on a plane, no matter where it seems to be coming from, say something to the flight crew immediately. Chances are they will already know about it and be working to manage the problem.
Lots of dinging over the intercoms
Dinging over the airplane intercoms can mean many things, including the captain telling the crew to prepare the cabin for landing or signaling that there's turbulence ahead, and is rarely a reason to worry. Do watch how the crew react, however, as you never know when something more serious might be relayed through that dinging. If the crew suddenly springs into action and looks worried, there's a chance it's a sign that something is at hand.
The cabin is being prepared earlier than usual
It's no reason to panic without additional information, but if the flight attendants are preparing the cabin earlier than usual for landing, it could mean that the pilot has asked them to do so in anticipation of some out-of-the-ordinary event. Follow their orders to get everything organized as quickly as possible so the aircraft is prepared for landing.
You feel a sudden and rapid change of pressure in your ears mid-flight
It's normal to feel some pressure in your ears on takeoff and landing, but if you suddenly feel them pop when you've been in flight for a while, it could be because of a rapid change from cruising altitude. It's likely not a big deal, but sit tight and await further instructions from your flight crew.
You see fire coming from the engine
Because passengers sit closer to a commercial aircraft's engines than the pilots typically do, you might be among the first people to notice if an engine is on fire. Obviously, this is never a good thing. Try to stay calm, alert the crew and remember that aircrafts are designed to be able to fly on one engine. Your pilots have trained for this.
Oxygen masks release from the ceiling
Sudden cabin depressurization or loss of cabin pressure entirely will cause the aircraft's oxygen masks (above your seat) to automatically deploy. Hopefully you paid attention during the pre-flight briefing and know how to put your mask on correctly (it goes over both your nose and your mouth, for starters). Be aware that this isn't a sure sign of impending doom, and crews are trained to deal with loss of cabin pressurization. Pay attention to the cabin crew for further instructions.
Ground approaching at a weird angle
If the ground is in full view and approaching at a rapid speed and it doesn't feel like the plane is just pulling a usual banking turn, it might be a good time to start worrying. If you're in imminent danger, the cabin crew will instruct passengers to brace for impact.
The crew looks worried
Everyone is entitled to wear a worried face at one point or another. But flight attendants are trained to remain calm in emergencies. If you see your flight attendant running around looking worried or, say, praying—and if there are other signs that something isn't right in flight—it warrants wondering if something has gone wrong.
You're told to brace for impact
Once again, airplane crashes are very rare. But when they do happen, there aren't always warning signs. In the event that the crew or pilot suspects a crash is inevitable and there is time to sound a warning, passengers will be told to brace for impact. Need we say that that's a sign something isn't right? Follow the crew's instructions for how to best brace for impact and, as always, hope for the best.
The plane is flying erratically and it's eerily quiet
During true emergency situations, the crew and pilot may be so busy maneuvering and trying to control matters onboard the plane that they won't have time to talk over the intercom. If the plane is flying erratically and no announcements are being made, it's a sign something's not right.
The pilot makes a sudden evasive maneuver
While many commercial pilots are former military pilots with combat training, making aggressive evasive maneuvers is hardly part of a usual commercial flight. So if your pilot makes a sudden evasive maneuver, it's possible they're trying to avoid another aircraft on the runway or in the air. Trust their instincts and stay calm.
A window or door busts open
As happened on a recent Southwest Airlines flight, a passenger was partially sucked out of the airplane window when shrapnel caused by an engine failure caused a window to crack open. Planes are sealed tubes that are meant to stay that way in flight. If a door or window suddenly opens when you're at altitude, it's never a good sign. Again, try to remain calm and follow crew instructions.
The pilot says an engine has a problem
A pilot isn't likely to tell you that your aircraft has lost an engine in flight, since the goal will be to keep passengers calm and land the plane safely. So if you hear an announcement that the plane has an engine problem, there's a chance it could be more serious. Rest assured that your pilots will be working on finding the best solution to get everyone back on the ground safely, and listen up for instructions from your crew.
You're told to prepare for a water landing
We all know from the heroic story of Captain Sullenberger (aka Captain Sully) that water landings can have a happy outcome. Still, unless you're in a seaplane, no passenger ever wants to be told to prepare for a water landing. If you hear those words in flight, follow instructions for how to brace yourself for impact and remember that your seat cushion can be used as a flotation device.
You hear an explosion
Frequent fliers are used to the many bizarre noises that planes make on the ground and in flight. But even if you fly all the time, you might not know all of the possible sounds. So if you hear something different, don't panic. One noise you don't want to hear on a plane is an explosion, however—a clear sign that something is out of the ordinary.
You're told the plane is being diverted for an emergency landing
If the pilot announces that your plane is being diverted for an emergency landing, it's no reason to panic—but it might mean that something hasn't gone according to plan. Among the many reasons that flights might be diverted are illness among the crew and passenger behavior. Go with the flow and wait for further information from the pilot and crew.
The flight attendants ask if there's a doctor onboard
When a passenger or crew member has an inflight health emergency, a call may be made over the intercom to see if there's a doctor aboard the plane. There is no need to panic. It's a good idea to stay in your own seat, however, to keep the focus on the sick or injured person and allow any doctors, as well as the crew, unimpeded access to the aisles.
Fire engines surround your plane upon landing
Sometimes you won't know there's something wrong with your flight until after you land. If fire engines surround your plane on the runway after you've touched down, it could be for any number of reasons, including an electrical fault or problem with the landing gear. Then again, it could also be a ceremonial water salute. Following the crew's instructions, as always, will serve you best.
Source: Read Full Article