The Best Hotels in the World: 2019 Readers' Choice Awards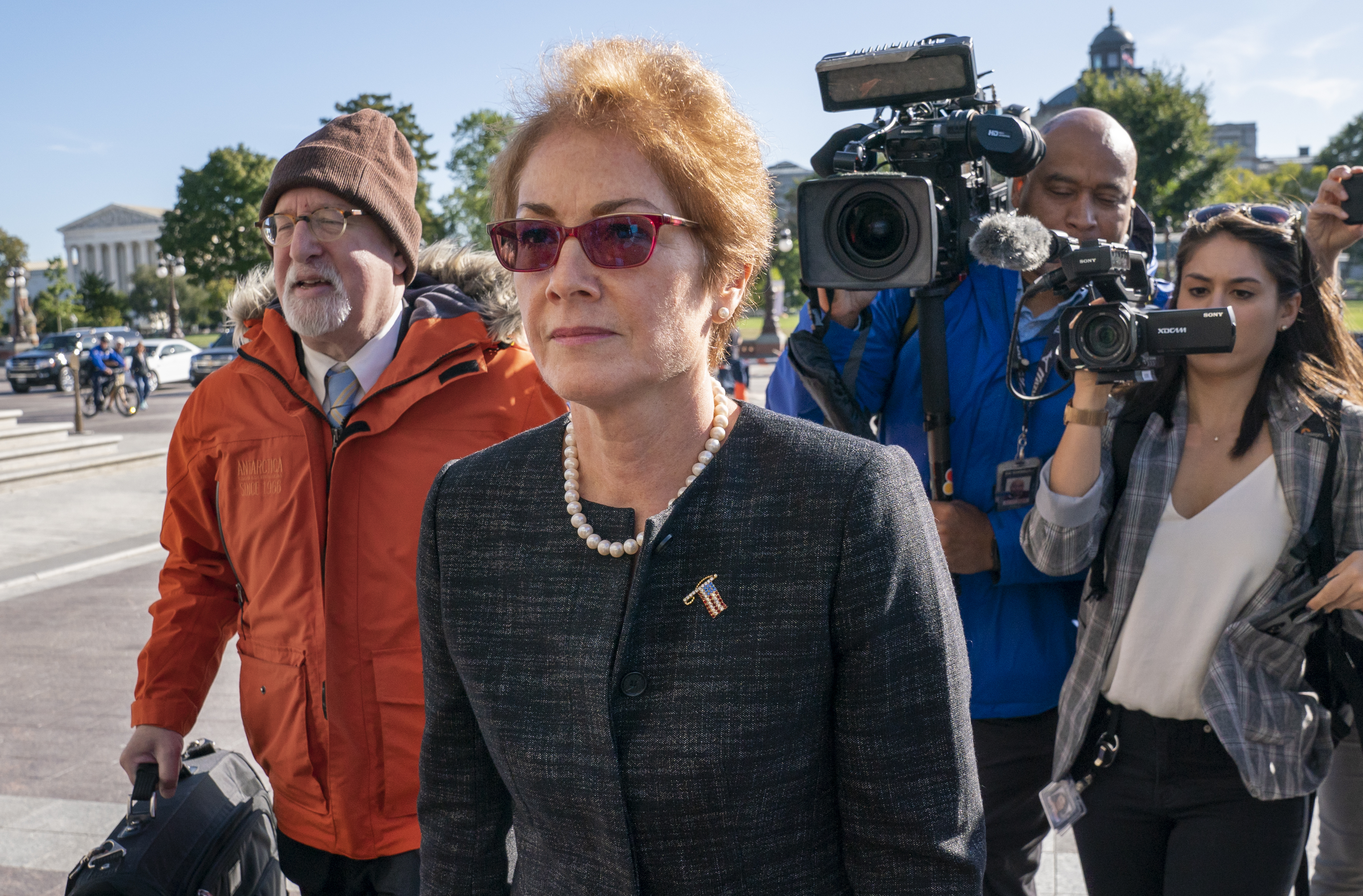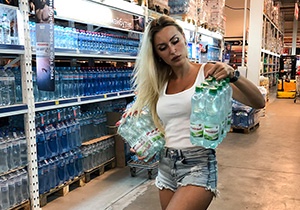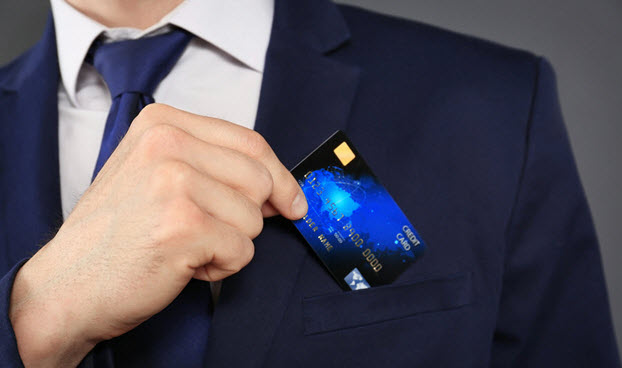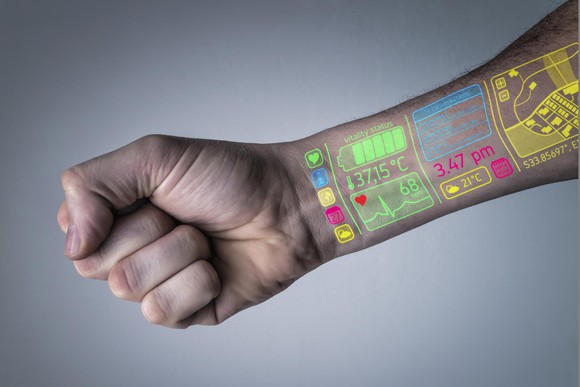 For our 32nd annual Readers' Choice Awards survey—yes, more than three decades—a record 600,000 registered voters weighed in on their favorite hotels around the globe. Some hotel stays are utterly forgettable—decent food, standard sheets, and a middle-of-the-road location. But some, you'll remember for the rest of your life. The following list ranks the 50 best hotels in the world according to Traveler readers in this year's survey. The impressive number of 2019 results were especially exciting for us: we're ever curious about where you go, what you loved, and who you went with. As you continue to travel, we continue to listen. Here are the hotels you loved most this year.
50. The Rittenhouse
So, can you tell us a little about this place?
The Rittenhouse is to Philadelphia what the Plaza Hotel is to New York City. Like the Midtown institution, the Center City hotel has an illustrious history, attracts a monied crowd, delivers on personalized service, and offers views of Philadelphia's landmark public square and park.
Got it. What's the crowd like?
The high-end price point and Old World vibe attract an older generation of guests, many of whom can be spotted toting designer handbags (Yorkshire Terrier optional).
We know the type. Now, onto the good stuff: Tell us about the digs.
Each of the recently renovated guest rooms and suites is generously proportioned (from 450 to 600 square feet). The Superior Park View rooms are the most comfortable, especially for those who prefer a separate living and dining space (complete with a pullout couch for the kids). Two important notes: Not all rooms have king-size beds, so be sure to read the fine print before booking; and the building's cantilevered facade was designed to create generous park views in as many rooms as possible, creating pointed corner nooks (occupied by a desk or a table and chairs) that either feel like a spacious refuge or a Feng shui nightmare.
Well, thanks for cluing us in! How about the little things, like the mini-bar, or shower goodies? What made your stay more comfortable?
Personally, I wasn't a fan of the clashing patterns found in some of the decor, but you can't beat the natural sunlight or the park-facing views. The pillow-top mattress, fluffy duvet, and king-size pillows were also heavenly. (Hypoallergenic guests can request a foam alternative.)
Perfect. How about room service, and the dining options in general? Worth it?
The restaurant scene in Philly is so strong, you'd be remiss to eat all your meals at the hotel. (Stephen Starr's Parc is just across the square after all.) But it's worth staying put for dinner at Scarpetta, which serves elegant Italian plates such as crispy fritto misto, braised rabbit pappardelle, and a full vegetarian menu. If you're on vacation, knock back a classic Philly cocktail, the Clover Club, at Library Bar; if you're on business, break out the laptop during afternoon tea in the Mary Cassatt Tea Room. If you have the kids in tow, dial up room service for the hotel's house-made soft pretzels.
Alright. Any other services or features you'd like to shout out? Whether it's childcare, gyms, spas, even parking—whatever stuck with you.
The on-site spa, The Rittenhouse Spa and Club – Hair by Paul Labrecque, is a glorious urban escape complete with an indoor pool, outdoor sun deck, fitness center, full-service spa and salon, plus men's grooming station.
We'll make a note to try it out. So, bottom line: worth it, and why?
The Rittenhouse nails it on superlative quality and prime Center City setting.
49. Vik Chile
48. Ballyfin
So, can you tell us a little about this place?
For unabashed, gilt-framed grandeur, nowhere in Ireland can beat Ballyfin. Aside from being the country's top hotel, this Regency pile is also one of the finest and most intricate historical restorations this century. Uniformed valets will appear to unload your car while you are greeted like a much-anticipated house guest.
Can you tell us a little more about its history?
The political upheaval that followed World War I brought the Anglo-Irish idyll to an abrupt end and Ballyfin's owner, the 13th Baronet Coote, sold the property to a Catholic teaching order, who established a boys' school here. Unable to keep up with relentless maintenance costs, the Brothers sold Ballyfin in 2001 to American billionaire Fred Krehbiel and his Irish wife, Kay. The restoration process was immense, involving the finest talents from both sides of the Irish Sea, not least London-based designer Colin Orchard, who co-ordinated the hotel's exceptional interiors.
Got it. What can we expect from the bedrooms? Any favorites among the bunch?
The Westmeath Room has fabulous yellow and gold Mauny wallpaper and an opulent 18th-century French bed right in the middle. The newly opened Gardener's Cottage (a five-minute walk from the main house) has a country-style kitchen and a drawing room with fat sofas, heavy curtains and open log fires, with a bedroom decorated in spring-like pale greens and creams. No techy gimmicks.
Perfect; sounds very elegant. How about the food and drink—what's the deal?
Formal but not black tie. Chef Sam Moody, who trained under Michael Caines at Gidleigh Park and won a Michelin star at the Bath Priory hotel, uses ingredients grown in the eight-acre walled garden. Breakfast is a triumph: organic steel-cut Irish oats with honey from the estate bees, fresh eggs, and Irish sour dough toast with homemade fruit jam.
Our mouths are watering. Anything to say about the service?
Super-discreet and seamless. Staff are never overbearing; and several of them are fully versed in the property's history and lead guided tours of the house. Nothing is too much bother—whether you want to picnic in the grounds, tour other local houses and gardens, or head to the hills for a strapping hike.
Excellent. Well then, what type of person stays here?
House guests are predominantly American, with some Europeans and home-grown Irish. Discerning types who enjoy the full immersion into Anglo-Irish history and pedigree.
Alright. Is it close to anything? Tell us a little about the environs.
Slap bang in the middle of a 614-acre country estate with the Slieve Bloom mountains rolling behind in a wash of purple heather.
Gorgeous. Anything we missed?
This really isn't a child-appropriate kind of a place. Get outside and make the most of that soft Irish air whether it's ambling, riding or cycling through the grounds or rowing on that beautiful lake.
Alright, we'll book a sitter. And anything you'd change?
Ban all sight and sound of golf buggies.
Fair! Is it worth it—why?
The place to indulge in the unbridled opulence of an early 20th-century aristocrat. Plenty of people hire the whole place and throw the ultimate decadent house party. Ballyfin has 40 dressing-up costumes for guests to borrow.
47. The Westbury
How did it strike you on arrival?
From the second you walk into The Westbury and up the grand, bifurcated staircase, it's hard not to be impressed. Settle into one of The Gallery's plush armchairs for afternoon tea; grab a seat in The Sidecar for a perfect martini; or book a table at WILDE, an impeccable restaurant with a luxurious 1930s feel, for a full meal. Upstairs, the rooms and suites are light-filled and tranquil, with large bathtubs and Irish art. You'll feel a strong, welcoming vibe at every turn—the staff here is endearingly helpful.
Nice. What's the crowd like?
The Westbury is a classic Dublin meeting place, and it's ideal for a special occasion—you'll find guests celebrating big birthdays, anniversaries, and other milestones. In December, The Gallery is filled with folks taking a break from Christmas shopping on Grafton Street.
The good stuff: Tell us about your room.
Every room category feels luxurious here; beds are dressed in crisp Lissadell linens and sumptuous Blanc d'Ivoire throws, rooms have plush armchairs, bathrooms have marble and heated floors, and some suites have four-poster beds. If you're really looking to go all out, splurge on the Presidential Suite, a penthouse with its own bar and a huge bathroom—complete with a private sauna and steam room.
How about the little things, like shower goodies. Anything of note?
The Aromatherapy Associates toiletries are heavenly—perfect for filling the tub, emptying a bottle under the faucet, and leaning back with a glass of wine. If you're in a suite, you might find a TV by the bath, too. Feel no guilt about switching it on—after all, you're on vacation.
Room service and food: Worth it?
Yes; the steak sandwich—with springy herbed focaccia, onion marmalade, horseradish, arugula, and a side of fries—is an absolute dream.
Staff: If you could award one a trophy, who gets it, and why?
Guest relations manager Joseph Dowling has an uncanny memory; he recognizes anyone who has ever stayed in the hotel, as well as any conversations they shared. He also possesses an encyclopedic knowledge of Dublin—ask him for recommendations, and you won't be disappointed.
Anything stand out about other services and features? Whatever stuck with you.
Parking: Valet parking is €25 ($29) a day. Restaurant: Be sure to grab a meal in WILDE and a G&T in The Sidecar.
Bottom line: worth it, and why?
There's a reason Dubliners love The Westbury—this is unbridled Irish luxury at its finest, and the service is always exemplary.
46. Edsa Shangri-La, Manila
45. Conrad Manila
44. Acme Hotel Company
What catches your attention here? What's the vibe?
Industrial chic with quirky indulgences. Walk over checkered flooring, past a blinking crosswalk post into a lobby with vaulted ceilings. Curtains partition the common spaces from the lounge, and a check-in that evokes a chapel's nave.
What's the backstory?
Although the property has lodging lineage that dates back to the 1920s, it wasn't until 2013 that ACME came in, overlaying hipster embellishments atop the historic foundation. But don't let the throwback vibe fool you, this place has been thoroughly retrofitted for today's gearheads. You'll enjoy super-speed connectivity across every square foot and you can even use a loaner Apple Watch during your stay.
Tell us all about the accommodations. Any tips on what to book?
Standard rooms are compact but efficient. Light furnishings, modest and modish, surround a Serta Suite Plush bed that's easy to sink into it. From its comfortable embrace, you spy a spectacular view of the surrounding River North neighborhood, where steel and concrete facades stretch toward the sky. An Amazon Echo occupies the end table, ready to receive commands. The bathroom is similarly condensed, but attempts to distract from spacial limitations by upping its cool factor; marble vanity, vessel sink, pipe-fittings doubling as towel racks. If you plan on spending a good amount of time in the room, it's worth upgrading to the suite for added breathing room.
Is there a charge for Wi-Fi?
No charge for Wi-Fi, and the speeds are fast and furious.
Drinking and dining—what are we looking at?
ACME caters more to the boozehounds than the epicureans. Three separate bars on the property each deliver their own distinct and alluring vibe. In the lobby, the Berkshire Room specializes in deftly executed classics. Upstairs is the Bodega Bar, slinging upscale arrangements in a cozy, living room like atmosphere. But if you're looking to drink up in truly unique fashion, bring a group of friends up to the Bunny Slope—a cheeky re-imagining of an '80s-era après-ski, built around a working hot tub and fireplace.
And the service?
Service at the ACME is competent but hardly indicative of world-class hospitality. A casual aloofness is perhaps part of the charm, to some. But this isn't a place that's trying to win you over with warmth. They do know their city as well as anyone, though, so seek counsel from anyone here and they'll get you to where you want to be.
What type of travelers will you find here?
Technocrats with tattoos and tight-fitting clothes.
What about the neighborhood? Does the hotel fit in, make itself part of the scene?
River North is one of Chicago's hippest hoods, dense with bars, boutiques, and restaurants. ACME blends seamlessly into its surroundings. Its shared spaces evoke an informal urban aesthetic and form the basis of a dependable destination for locals and visitors alike.
Is there anything you'd change?
More expansive dining options would surely satisfy the masses.
Any other hotel features worth noting?
Acme's infamous 'Hair of the Dog Package' includes two bottles of Gatorade, two packets of aspirin, and a gift certificate to MBurger—a local fast casual favorite. The $25 upcharge at check-in is positioned as the perfect hangover prep.
Bottom line: Why are we booking here?
Great location, playful vibe, and a breadth of bar options make ACME as a worthwhile stay for those in need of ample nightlife.
43. Il Salviatino
42. The Peninsula House
41. The Watergate Hotel
What should we know before we go?
This D.C. landmark (it's the Watergate of Nixon-era fame—er, infamy) was vibrantly restored in 2016 and has since become a favorite among everyone, from politicians to vacationers. The luxurious 336-room hotel is in Georgetown, so it's not exactly next to most of the District's prime attractions, but don't let that deter you. The mid-century modern icon still keeps a few relics from its past, namely the staircase in the lobby and the indoor pool, but most interiors are fresh and new with modern flair. Even the staff's uniforms were designed by Mad Men costume designer and stylist Janie Bryant.
Sounds great! Tell us all about your room.
Most rooms have balconies, a rarity in D.C. Bathrooms are a combo of Zebrano marble and granite.
How about the little things, like mini bar, or shower goodies—anything of note?
Nice amenities include free Wi-Fi, bottled water, and shoe shines.
Anything stand out about other services and features? Whether it's childcare, gyms, spas, even parking—whatever stuck with you.
Dig into history and don't miss the Scandal Room, where the hotel has curated memorabilia from the late '60s and early '70s, including newspaper clippings and binoculars. The indoor saltwater pool is original to the hotel but is now complemented by a 12,000-square-foot spa facility.
Bottom line: worth it, and why?
A piece of D.C. history has been expertly restored, making it a cool stop for any visitors.
40. Fasano São Paulo
39. S Hotel Jamaica
38. Auberge Saint-Antoine
How did it strike you on arrival?
Located in the Old Port on Îlot Hunt, an area facing the St. Lawrence River, Auberge Saint-Antoine is a Relais & Château property inhabiting three historic buildings joined together. The lobby's height is impressive, and it sets the tone for the contemporary décor that wends its way through the hotel: dark grey couches, striped cushions, and pops of red throughout.
Sounds lovely. Who did you spot in the lobby?
The Relais & Château association brings in an international clientele looking for high standards, which they will find here—from the attentive service at check-in to the next-level furnishings in the rooms. In the lobby, you'll see couples chatting over coffee, business travelers on their smart phones, and an occasional group coming from one of the meeting rooms. For families, there's a whole program of activities available to kids.
How did the staff treat you?
The service is faultless from check-in to check-out. The Clefs d'Or concierge services are full of entertainment and dining advice—or you can go the extra mile and get a free guided tour of the 700 artifacts from the 17th and 18th centuries displayed around this museum-like-property, all of which were uncovered during its restoration.
Tell us about the rooms.
Rooms overlook the St. Lawrence River on one side and the courtyard on the other, so pick lodgings with a view if possible. Each of the 95 rooms is unique, featuring its own antiques and local designer touches. Most have hardwood floors and a calming palette of beige, concrete, taupe, and white. The most affordable room, Comfort, is just that—homey, classy, and, at 300 square feet, spacious enough for your morning yoga routine.
Freshening up is essential after a long day in transit. Have they got us covered?
The bathroom's heated floor, television, and no-fog mirror make a long pampering session a pleasure. The lush goat-milk toiletries smell wonderful.
Not to be needy, but now we're feeling peckish.
Downstairs, the buffet breakfast at Chez Muffy offers eggs Benedict with duck, egg-white omelettes with roasted tomatoes and arugula, and a mountain of baked goods. It's an indulgent way to start the day. The décor of the dining room—a shipping warehouse dating to the 1600s with thick wooden beams and posts criss-crossing the space—sets a warm, woodsy tone. At dinner, chef Julien Ouellet's bistronomy menu is dished out while you sit on comfy, rich-textured armchairs or banquettes near the four-sided fireplace. Highlights include everything from grilled quail to Gaspé lobster, sweetbreads, Atlantic halibut, and tagliatelle in mushroom broth. To share, there's a succulent grass-fed rib-eye steak with vegetables from the hotel's own La Ferme du Côteau on Île d'Orléans.
Anything stand out about other services and features? Whether it's childcare, gyms, spas, even parking—whatever stuck with you.
Every hotel should have one of the Auberge's ingenious "Do Not Disturb" buttons next to their beds.
Okay, sum it up: What's the draw of the Auberge Saint-Antoine?
Staying here offers instant insight into the rich history of Quebec City. It's filled with artifacts that date nearly as far back as the city's foundation; at the same time, its contemporary services, décor, furnishings, and tech amenities anchor the Auberge Saint-Antoine firmly in the present, making it a top-level stay.
37. The Pearl Hotel
36. Country Club Lima Hotel
35. 21c Museum Hotel, Lexington
How did it strike you on arrival?
In absolute shock that this art museum-hotel combo is in Kentucky, you're met with an incredibly ornate lobby and the most fabulous front desk. The 21c Museum Hotel Lexington is the embodiment of the boutique property. There's a million different directions that your eye can wander to, with a plethora of art throughout the hotel.
Nice. What's the crowd like?
You've really got to love and appreciate art and design to stay here. It's in your face at all times. The crowd is posh, and you better believe they're Instagramming every nook and cranny of the place.
How was check in?
There were zero difficulties with check-in. I was too smitten with the decor to even notice otherwise.
The good stuff: Tell us about your room.
I was surprised that the room, a corner king, was as comfortable and plush as it was. Muted walls and carpet made the apple-green sofa pop. Each room is adorned with original artwork that's well-lit with natural sunlight. The bathroom does the job, but you won't be dropping your jaw over it.
How about the little things, like mini bar, or shower goodies. Any of that find its way into your suitcase?
Malin+Goetz bath products and Nespresso coffee machines are it, as far as in-room amenities go.
Room service and food: Worth it?
Lockbox is the restaurant in the hotel and it doesn't disappoint. Order like a local, and enjoy a bourbon before you dive into their country ham hushpuppies or seed-crusted catfish. The vibe of the place permits a LBD or dinner jacket, but doesn't frown on casual, either.
Anything stand out about other services and features? Whether it's childcare, gyms, spas, even parking—whatever stuck with you.
Absolutely smitten with the hotel's gift shop. Pick up something special for the design-minded friend in your life.
Bottom line: worth it, and why?
Absolutely! If you're looking for a little stay with your art, the 21c Museum Hotel is your ticket. One of the strongest dinning options in town is just downstairs from your room.
34. Shangri-La Bosphorus, Istanbul
33. North Block Hotel
32. The PuXuan Hotel and Spa
30. Rosewood Phnom Penh
29. Hotel Magnolia
28. La Mamounia, Marrakech, Morocco
Tell us about this place. Why is it such an icon?
Here is a hotel so synonymous with Marrakech, that its myths and legends are intrinsic to the city's glamorous bohemian history. The grand dame of Morocco is as fabulous and seductive as ever. Every inch of this palatial-like property has been hyper-considered to make the guest feel as though they have arrived in some regal estate of an Arabian kingdom. Liveried guards greet you at the grand entrance and breeze through 'hello' in any number of languages. It feels as though you have entered a grand secret lounge bar hidden behind a souk door.
Got it. So why is the hotel so integrated into the city's narrative?
It is almost impossible to separate Marrakech's modern history from La Mamounia. Turned into a hotel in the early 1900s and owned in part by the royal family, everyone from FDR to Churchill stayed here. Jacques Garcia, the man behind Hotel Costes, who gave La Mamounia an extensive facelift in 2009, is a design sensation.
How are the rooms? What can we expect from our lodgings?
As ornate as the lobby. Moorish influences extend from the bathroom doorways to the terrace, painted soft greens and pinks in contrast to the darker woods and fabrics. Exposed wood-beam ceilings in many, and intricate tiles. No NASA-style control panels to dim the overheads. Several TVs, though the modern technology feels out of place amongst this fantasy world.
Are there any good dining options on site?
You can feast on tagines, pastillas, and pigeon soup in the theatrically designed main restaurant. You can also get a delicious chicken club sandwich with chips late into the night on room service. Sunday brunch has become a local institution; and there are French and Italian restaurants on-site, too.
How is the service?
Warm, attentive and personalized with plenty of eye contact. Though a hot minute was spent waiting for a poolside Margarita.
Who are you likely to see staying here?
American vacationers, Emirati princes, French fashion designers, British socialites and new-money Chinese. Kaftans and cigarettes. But also authors, artists and anyone with taste.
Are there any fun attractions in the surrounding neighborhood?
This is right inside the medina walls, so easy to walk to major sights and shopping—most other retreats tend to be a car ride from town, out in the desert.
What else should we be sure to check out while staying here?
There is a huge all-night casino on site. Fun if you want to keep the party going. But the most dazzling detail has to be the pool: Olympic-sized, a stream of waiters ferrying Champagne and cocktails and hummus.
So would you recommend La Mamounia, and if so, why?
It sounds as though it would all be a little too ornate and too much, and then you get there, and the tiled walls, silk-draped ceilings, marble fountains and extensive gardens all make sense.
27. Olema House Point Reyes
26. Villa Gallici
25. Grand Hotel Kronenhof
24. Archipelagos Hotel, Mykonos, Greece
23. 21c Museum Hotel, Louisville
22. Royal Champagne Hotel & Spa
21. Hotel Casa del Mar
How did it strike you on arrival?
The Italian Renaissance Revival-style building is one of two Santa Monica beach icons—the other being sister-property Shutters on the Beach. The airy lobby—with its rattan ceiling fans, wicker furniture, and lots of greenery—feels like a set from a Nancy Meyers film.
Interestingly, what began in 1926 as a private beach club became housing for the Navy in 1941, and in subsequent years the building became a drug rehab facility and the Pritikin Longevity Center. It was finally purchased in 1997 by the owners of Shutters on the Beach, and returned to its former glory in 1999.
Nice. What's the crowd like?
Leisure travelers and families who want a refined stay close to the beach. Lots of business travelers, too.
The good stuff: Tell us about your room.
There are 129 rooms and 16 suites. They feel incredibly romantic yet residential, with four-poster beds, subtle patterns like navy-and-grey striped throw blankets, crisp white curtains, and potted greenery. There are subtle nods to the beach, including shells displayed on large built-ins that would look great in your living room. And all the colors are soothing pastel shades of blue and green.
Palm Terrace Rooms have private patios with loungers, and face a peaceful inner courtyard.
We're craving some deep, restorative sleep. They got us?
Beds are dressed with Italian linens.
How about the little things, like mini bar, or shower goodies. Any of that find its way into your suitcase?
Rooms come with Keurig coffee machines, while the suites get Nespresso machines.
Please tell us the bathroom won't let us down.
Bathrooms are large, and finished in Italian marble and have whirlpool bathtubs, and products are by Malin + Goetz.
Maybe the most important topic of all: Wi-Fi. What's the word?
WiFi is free.
Anything stand out about other services and features? Whether it's childcare, gyms, spas, even parking—whatever stuck with you.
Terrazza Lounge is an all-day spot for a ho-hum Italy-meets-California menu that doesn't have to try too hard because of its 180-degree views of the ocean. It has lots of hanging plants, natural light, and a circular bar. The sleek destination restaurant Catch serves up the requisite upscale—if slightly dated in concept—local seafood and sushi. There's also a Lobby Lounge, where you can get small plates and cocktails with live entertainment every night.
They have an eco-friendly spa offering treatments with Kerstin Florian skincare, emerginC Scientific Organics, and Intraceuticals products. Personal trainers are on hand for circuit training sessions, and there are daily fitness classes like yoga on the beach (private or group).
What was most memorable—or heartbreaking—about your stay?
The location can't be beat, and you could spend all day in the lobby. Though the one downside is that there is no terrace off the lobby-level public areas. You get a view of ocean but only through windows that don't open.
Bottom line: worth it, and why?
Worth it for the views and fairytale four-posted beds.
20. Hassler Roma
How did it strike you on arrival?
The Hassler Roma describes itself as the "Stairway to Heaven," and, like the song, it's an icon. The recent revamp, completed in early 2018, has done it wonders, the mahogany concierge and reception desk is polished and welcoming. The beige and brown hues are still there, but now they're classic, rather than old-fashioned.
Nice. What's the crowd like?
A stay here isn't cheap, and it's not exactly aimed at Gen Y travellers, so expect to see the surgeon who did your dad's knee operation, or the louche couple wearing fur despite the Spring weather.
The good stuff: Tell us about your room.
There's every type of room on offer here, from classic suites to proper penthouses. The first-floor Grand Deluxe Suites are particularly lovely, with views down to the Spanish Steps and furniture wrapped in silk. Like all proper suites, there's a separate living room, which creates a home away from home feel.
We're craving some deep, restorative sleep. They got us?
The bed is big and roomy, with a very good pillow menu.
How about the little things, like mini bar, or shower goodies. Any of that find its way into your suitcase?
The room isn't packed with goodies—the minibar is fairly standard, with chocolates and crisps—but the Illy coffee machine is always handy after a siesta.
Please tell us the bathroom won't let us down.
Ooh, the bathroom is big, dark and marble, complete with Roman vases, mosaic tiles and tropical ferns. Shampoos and bath gels are the creation of the hotel's in-house Amorvero spa.
Maybe the most important topic of all: Wi-Fi. What's the word?
Wi-Fi is solid, and free.
Room service: Worth it?
Vegetarians will love the focaccia with spinach and ricotta (19 euros). The Hassler pizza, topped with mozzarella, tomato and parma ham (29 euros), is excellent.
Staff: If you could award one a trophy, who gets it, and why?
Head concierge Daniele, for his patience and extraordinary map-drawing skills.
Anything stand out about other services and features? Whether it's childcare, gyms, spas, even parking—whatever stuck with you.
The Amorvero Spa offers facials and massages, and the gym is ideal for working off those carbs. If you ask the concierge nicely, they'll let you up to the panoramic terrace on the 7th floor, which is particularly spellbinding during the warmer months of April to October.
What was most memorable—or heartbreaking—about your stay?
The concierge desk is packed with old-world charm, with the staff taking real pride in their work. They'll handwrite you a map, then ask you how your day was when you come back that evening. On the flipside, getting to the hotel's location, at the top of the Spanish steps, can get tiring, especially after a long day of sightseeing.-
19. Estancia Vik José Ignacio
18. Rosewood San Miguel de Allende, Mexico
17. Inn of the Five Graces
16. Hotel Astoria, A Rocco Forte Hotel
How did it strike you on arrival?
The facade is deserving of landmark status, seamlessly blending in with the other baroque-style buildings around it. If it weren't for the red 'RF' (for Rocco Forte) emblazoned awnings, you might not even know it was there. From the moment the front doors are opened, expect your stay to be swathed in first-class service that continues to impress day in and out.
Nice. What's the crowd like?
Visiting during the World Cup meant the lobby was always dotted with a few more fanatic soccer jerseys than I'd imagine any other time would hold, but the guests we continually spotted seemed to be well-versed in the Rocco Forte experience, and eager to take advantage of the full-service stay they create in the city. The crowd wasn't cut of a more mature cloth than the Instagramming millennial variety (and those who may have fallen into that category were undoubtedly enjoying a subdued stay with their parents).
The good stuff: Tell us about your room.
If you're going to stay within eyeshot of St. Isaac's Cathedral, do yourself a favor and make sure your room has a view of it; ask for a Palace View room when booking. The Deluxe Suite was tastefully decorated, with neutral tones on the walls and furniture punctuated by accent colored-linens. The refined vibe in the room, which had a separate sitting area and bedroom, suited the palatial lobby and restaurants downstairs without falling over itself with the same level of decadence. Details such as the bookshelf stacked with Tolstoy tomes or ballet-inspired art throughout were delicate reminders of the destination (though once the blackout curtains were pulled shut for the evening, it was all too easy to forget where in the world we were—a godsend during the long summer nights of June).
How about the little things, like mini bar, or shower goodies. Any of that find its way into your suitcase?
The greatest amenities nail it on brand and breadth—and with a mix of Ferragamo and Molten Brown toiletries that were expansive enough to allow you to leave your travel-size bottles at home (we're talking everything from eye cream to a loofah), Astoria hit it on the head. The mini bar was well stocked with the usual suspects, though we're still awaiting the day when sodas in the fridge are included in stays at five-star hotels.
Room service and food: Worth it?
The room service menu included highlights from the Astoria Restaurant, and with many tentpole dishes available 24/7 they really do pull through on serving decent food all night long. They also do a decent job on American classics (the chicken burger and caesar salad were surprisingly delicious), so if you find yourself taking a night in and craving familiar classics, they've got you covered. Skip breakfast though; the breakfast buffet downstairs is included in the rates of many rooms, has a ton of offer, and is served until 10am. The continental, even in bed, can't compare.
Anything stand out about other services and features? Whether it's childcare, gyms, spas, even parking—whatever stuck with you.
The staff were phenomenal—everyone from the gracious bellhops to the engaged waitstaff at dinner—and a quick reminder that the stereotype of Russian coldness is simply that. The Astoria Restaurant was also a standout (everything from the decadent breakfast to the French-infused Russian classics at dinner), as was the High Tea every afternoon; both hit the perfect notes of paying tribute to local culture while also layering in comfort for travelers longing for a sense of familiarity. They also set us up with a wonderful local guide, Natalia, who, with the help of Hotel Astoria's driver, made hitting the main sights of the city pain-free.
Bottom line: worth it, and why?
St. Petersburg is all about old world charm, and Hotel Astoria is the truest embodiment of that. Come for the location and reliable name, find yourself wondering how often you can travel to Russia after experiencing the flawless service and memorable dining.
15. La Réserve Paris – Hotel and Spa
So, what are we in for here?
Paris, you might have thought, is a city that needs more unutterably grand, stirringly romantic, and deliciously atmospheric five-star hotels about as much as it needs more haughtily elegant ladies with dogs that fit into their handbags. The arrival of La Réserve in 2015 proved beyond a shadow of a doubt that there was room for at least one more—this one.
Past the Haussmann-style façade and a fiery red door, you enter a world where refined 19th-century elegance is married with thoroughly modern details. Opened in 2015, in a mansion that once belonged to the Napoleon's step-brother, the Duc of Morny, La Réserve Paris was designed by interiors guru Jacques Garcia with his signature style, resulting in lots of velvet drapery, silk damask walls, gilt frames, and herringbone parquet floors. The public areas encourage getting comfortable, with long, pillow-strewn sofas, and plush upholstered club chairs set around ornate fireplaces and shelves lined with over 3,000 antique books; an intimate garden lounge makes the city seem far away, though the property is just off the Champs-Élysées and Avenue Montaigne. The dreamy opulence is balanced by electronic check-in and, up in the rooms, iPad control centers for temperature, lighting, and entertainment.
Ooh, it sounds dreamy! What's the crowd like?
With it's boutique size and five-star services, the hotel appeals to travelers who know Paris well and want to be in the heart of it all, but also stay under-the-radar.
Perfect, in other words. Now, onto the good stuff: Tell us about the digs.
The décor varies in the 40 rooms (over half of which are suites), but is generally a touch more sedate that the lobby spaces, with crisp, unadorned beds accented by velvet arm chairs, hand-picked antiques, and billowing damascene brocade taffetas. Many have views of city landmarks from their floor-to-ceiling windows or private terraces.
How about the little things, like the mini bar, or shower goodies? What were the amenities that really made your stay?
It's the details that take center stage, from linens monogrammed with guest's initials and a jewelry box in the hotel's signature deep red to separate colors for men's and women's bathrobes (slate for him, blush for her), and hand weights and stretch bands supplied for in-room workouts. Mini-bars feature wine from one of the hotel owner's estates. Each room has a dedicated butler who will make sure bedside tables are topped with books from your favorite writers, draw you a bath, or help with packing, and who can also arrange special experiences like in-suite private concerts, couture fittings, and custom perfume making sessions.
Um, can we get one of those to go? Please tell us the bathroom won't let us down.
Awash in natural light, the spacious bathrooms are done-up in Carrara and Turquin blue marble, and feature double vanities and separate tubs and Italian showers.
Maybe the most important topic of all: Wi-Fi. What's the word?
Wi-Fi is complimentary.
Excellent. Room service: Worth it?
Adding to the feel of staying in a private home, there's no set rooms service menu here: you just tell your butler what you're craving, and up comes something freshly prepared from the Le Gabriel chefs.
Oh, we will. Anything stand out about other services and features? Whether it's childcare, gyms, spas, even parking—whatever stuck with you.
The recreational offerings are substantial, given the intimate size of the hotel: there's a 52-foot lap pool, a gym with personal trainer, and a three-room spa offering customized treatments using the Nescens-Swiss anti-aging line. The two-Michelin-star Le Gabriel interprets classic French fine dining with Japanese flair, while La Pagode de Cos celebrates seasonal Bordeaux cuisine (and wine from the hotel owner's château) in a room gilded with carved woodwork and an oversized fireplace. Reserved for hotel guests during the day, Le Bar features an extensive wine and cocktail list, and bartenders who can create a personal drink to your tastes—and who'll remember the recipe for the next time.
Bottom line: worth it, and why?
With all the luxury trappings of a larger hotel, but the warm, personalized feeling of staying in a private mansion, this is somewhere you'll want to come back to time and again.
14. Aranwa Sacred Valley Hotel & Wellness
13. Aranwa Cusco Boutique Hotel
12. Amerikalinjen
11. Alila Fort Bishangarh
How did it strike you on arrival?
High atop a hill, the hotel's exterior is dramatic and eye-catching, and they've maximized the wow factor by constructing an arrival area at the foot of it. Your first stop is the Haveli, a modern house inspired by the traditional villas of Rajasthan, where the spa, pool, gym, and kids club are located. There's also a beautiful open air tented pavilion where you can gaze upon the fort—it's particularly stunning at night when it's all lit up—and then you take a jeep up to the top of the hill to check in.
Nice. What's the crowd like?
Mostly well-to-do Indian families—it's too new to have made a major impact on the international circuit yet, but wealthy Indians have been descending to see what it's all about. Politicians, film-industry luminaries, and even the royal family that owns the fort, have been known to drop by for a night.
The good stuff: Tell us about your room.
While my room was nice and spacious, it didn't have a lot of the character features the other rooms had. However, I really liked room 406 in the same category type (Royal), which had a separate seating area and a beautiful window, while the bed was nestled into the turret. But my favorite was room 408, a Regal Suite category, which came with a huge circular bathtub in the center of the room and is commonly used as a honeymoon suite.
What about the mini bar and the shower goodies? Anything find its way into your suitcase?
There were decent bathrobes, nice bedding, and a mini-bar featuring snacks from Jaipur dessert shop English Vinglish (almond straws, spiced cashews, stuffed dates). Absolutely nothing was missing, but nothing screamed "I must steal this now," either.
Worth sticking around for the restaurant?
Restaurant-wise, Nazrana is only open during the evening, from 7 p.m. to 11 p.m., while Amarsar is all day, from morning through 11:30 p.m. Nazrana specializes in traditional Rajasthani "hunter cuisine," or dishes made over a fire pit, like zamini aloo (potatoes) and fennel-flavored paneer tikka. Amarsar, meanwhile, has an elaborate range of breakfast options—from western dishes like bagels and eggs to full Rajasthani thalis to South Indian dosas—as well as global flavors inspired by the Silk Route on its all-day menu, like deconstructed chilli chicken with chilli vinegar jelly, tempura pearls, pepper puree, and chilli caramelized onion jam. Go to the Haveli restaurant by the pool for delicious flatbreads and salads, a nice change from the heavier fare at the main fort.
Bottom line: worth it, and why?
This is a really unique hotel for India. As the country's only warrior fort turned hotel, they had their share of challenges—the restoration and conversion into a hotel was a 10-year process—and the end result could have been very dark and foreboding (it is an imposing fortress with a maze of hallways and eight-foot-thick walls, after all). Yet while the original structure has been restored and many original features and details have remained, the place is airy, light, and contemporary. And the location, in the famed Aravalli Hills near Jaipur, is much more accessible than many of Rajasthan's more remote palace hotels, so it's an easy add-on during a Golden Triangle itinerary.
10. Rosewood Luang Prabang
Set the scene.
Butterflies zigzagging around the gates, the sound of water tumbling down the mountainside, cutting through the greenery. Buildings are so well hidden into the landscape they are barely perceptible.
What's the story behind it?
Thai-born owner Rena Udomkunnatum fell in love with this wild enclave outside Luang Prabang, where her sister owns a smaller hotel. She bonded with Rosewood's CEO, Sonia Cheng, and together they chose Bangkok-based architect Bill Bensley, who has developed a reputation for his quirky tented camps in the region (see also Capella Ubud and Shinta Mani in the 2019 Hot List). The design isn't entirely groundbreaking, but Bensley carries his narrative across all aspects of the hotel, and it's endearing.
What can we expect from our room?
Each of the tents, villas and rooms are set by the waterfall, so you fall asleep to the white noise of water and spring awake to birdsong. Bensley infuses his design with imaginary stories—in this case about colonial adventurers, their steamer trunks emblazoned with fictitious initials. The craftsmanship is lovely, with wall frescoes and trompe l'oeil. Beds are exceptionally cloud-like; the outdoor bathtub a relief in the tropical heat, as is the traditional bucket and ladle.
How about the food and drink?
Served in the open-air Great House, where chef Sebastien Rubis has a passion for reviving ancestral and forgotten royal Lao dishes, many served with the black sticky rice that was reserved for aristocracy—such as the Lam braised buffalo stew with puréed eggplant, dill, and herbs. Guests can trek with the chef into neighboring farmland to forage alongside the Hmong hill tribe for wild herbs such as mint, butterfly pea flowers, mushrooms, and acacia leaves. Sweets are delivered to the rooms every night, made with honey and sesame seeds like the ones scarfed down by local children.
Anything to say about the service?
Laos is still very much a developing country but the level of service here stands out. Spotless rooms; English spoken fluently. Sommaiy, a former monk, leads private meditation sessions and treks to remote forest temples where abbots still practice the esoteric art of Sak Yant Buddhist tattoos. "Allow thoughts that come into your head to know that you will come back to them later," he tells you, sitting on a cool stone floor beneath saffron-colored candles.
Who comes here?
Urbane seekers who know they cannot abandon their material worlds completely to live a Buddhist monastic life but who appreciate small moments like watching butterflies flutter and wear hand-loomed dresses picked up on forays into town, accessorized by cotton cross-body pouches and scarves (the most kaleidoscopic of which can be picked up at the Special Education Handicraft School Shop next door).
What's the neighborhood scene like?
There's a concentration of smart, colonial-era hotels closer to town, including the former French officers' quarters now known as AVANI+ Luang Prabang, near the Indochine-era hospital that the Adrian Zecha restored in 2009 as Amantaka. Guests at the Rosewood can easily visit the local wats or shops such as Anakha Lifestyle, for local finds including sustainable buffalo-horn jewel boxes, hair clips, and chokers finished with silver filigree. There's also the Asiama gallery, a comprehensive repository of Lao history through its tribal textiles. Travel by long-tail boat down the river, past gilded stupas, and electric emerald rice fields, for wanders below towering bamboo stalks at Pha Tad Ke Botanic Garden.
Anything you'd change?
No, but be aware that the oft-photographed tents are incredible but you have to climb for several minutes at a significant incline, which can be especially challenging in rainy season.
And anything we missed?
Hand-carved Buddhas from Celadon, the hotel's white-washed boutique connected to the Buddhist Heritage Project, which can also arrange for guests to join 800 novice monks in a procession down the banks of the Mekong and a shared meal afterwards—a highlight of Harrison Ford and Calista Flockhart's visit in 2018. Sommaiy can sort a Sak Yant Buddhist tattoo, if that appeals. At the hillside Sense Spa, Mr Xong, a village healer and trance dancer, prepares Hmong remedies using rare forest herbs.
Is it worth it—and why?
Unreservedly, yes. Even if you think other Rosewood properties are a bit buttoned up, this one is an exceptional outlier.
9. Beau-Rivage Palace, Lausanne, Switzerland
How did it strike you on arrival?
I think I dreamt about staying at a hotel like this when I was a little girl—although, frankly, I don't know if I was that imaginative. This place truly is a palace; think someplace a Russian monarch (pre-Revolution, of course) would've holidayed in the spring or summer. From the front, it's a little tough to discern just how immense this place is, though; you pull into a private, paved drive, with a fairly modest entrance, and a beautiful, if somewhat smallish lobby. It's not until you make it out to the back of the hotel that you realize the absolute enormity of it: Set on a hill overlooking the aquamarine (yes, actually aquamarine) waters of Lake Geneva, you'll notice the immaculately manicured gardens, the thin strips of outdoor pools, the piqued tent tops under which people are taking their lunch outdoors; turn back the other way, towards the hotel, and you'll see the magnificent dome—La Rotonde, now the connecting feature between two halves of the building—at the base of four levels. The whole building looks like Boulevard Haussmann; so, basically, I was impressed.
Nice. What's the crowd like?
This is a hotel for European elites—oh, and wealthy Eastern European travelers. The two, though diametrically opposed in presentation and attitude, make up a perfect whole; the former is always suited up in supple Loro Piana pieces, mouths tightly set, observant eyes roving over the property and other guests, where the latter is loud, flashy, and unembarrassed about documenting the whole luscious experience on Instagram. It was a lot of fun to watch.
How was check in?
I don't remember lifting a finger the entire duration of my stay: Bags were brought up, water bottles were offered, maps were given, and I was given a complete (though not drawn out) walk-through of my room. And it's little surprise; not only is Switzerland home to one of the premier hospitality schools in the world, but it's also, well, Switzerland—so everything is proper, everyone is polite, and there's a system for everything. I stayed in the newer half of the building, the "Palace Wing," whose rooms were redesigned by none other than Pierre-Yves Rochon between 2012 and 2014; and, to my delight, all the technological wingdings were easy to find, though very subtle in appearance (think, buttons for nearly every single light, window shade, and curtain, along with USB outlets, located on both nightstands). One of my favorite hotel indulgences is the ability to open the window shades from my bed in the morning, and adjust to slowly to the day; so I was especially grateful for that.
The good stuff: Tell us about your room.
Oh, right, let me tell you more about my room—I miss it so much. My lodgings, a corner Junior Suite on the third floor, are, to this day, the most beautiful, comfortable, and well-thought out I've ever had the pleasure of staying in. In true Pierre-Yves Rochon style, it was sumptuous, comfortable, and beautiful, but shy of pomp or gross excess. My bed faced the lake, which was insane to wake up to in the morning; behind the bed was a delicate, almost rust-colored floral patterned wallpaper, which matched both the decorative pillows and coverlet on the bed. Everything worked together—the wainscoting on the walls, the fireplaces, the simple sconces. I had a couch at the foot of my bed, too, facing a television. But by far, the best feature were the two small balconies I had overlooking the lake, where I sat to take my coffee in the morning. I honestly felt like I'd died and went to heaven (or, at least like Marie Antoinette). The bathroom was pretty extravagant, too: Heated floors, a hologram mirror television, an enormous, jetted tub, plus a very covetable bathrobe.
How about the little things, like mini bar, or shower goodies. Any of that find its way into your suitcase?
I loved the breakfast here: Any kind of pastry or bread you could imagine, they had. Eggs were offered in every form, and every fruit, domestic or exotic, seemed to garnish the buffet table. But, above all, the thing I loved most about this hotel isn't a singular thing—it's the sense of true comfort I felt just being here. I hadn't felt that relaxed in a long, long time.
Room service and food: Worth it?
Well, of course, there's the Anne-Sophie Pic restaurant, proud owner of two shining Michelin stars; expect refined, European plates, and one hell of a cheese cart (seriously, it was the largest, most diverse cheese cart I'd ever seen); there's also a Japanese spot on site. But my personal favorite, although I didn't get to sample the French bistro, was L'Accademia, the Italian restaurant on-site; the steak I ordered nearly brought me to tears.
Staff: If you could award one a trophy, who gets it, and why?
Really, every staff member at this hotel went above and beyond, from the front desk, to the concierge, to the bellhops, bartenders, and servers: Everyone could answer questions about everything, and the second you looked even a little confused or lost, you were slowly approached, and offered help. Oh, and everyone was really, genuinely nice, and seemed to care that you were enjoying your stay, and impressed by the hotel.
Anything stand out about other services and features? Whether it's childcare, gyms, spas, even parking—whatever stuck with you.
The pool and spa complex was terrific; the former can be taken from a completely indoor pool, to an indoor-outdoor pool which is lovely when it's nice out.
Bottom line: worth it, and why?
Absolutely, and unequivocally.
8. Monastero Santa Rosa Hotel & Spa
7. Rambagh Palace (Taj), Jaipur, India
6. Royal Mansour, Marrakech, Morocco
5. Four Seasons Hotel at The Surf Club
Give us an establishing shot.
Imagine a cool, calm hacienda owned by a fabulous South American aunt. So classy and well-proportioned, every touch here is on point. Some of the best restaurants in town, the most elegant bars, it's feels like a breath of elegant air in a sometimes clubby Miami scene. Ascend the coral stone steps and enter its palm-filled, beamed lobby, and it might still be 1931—except that the buzz from the bar is a signal that prohibition has clearly been lifted.
Sounds like there's a backstory here…
Back in the day, rum runners from Cuba and the Bahamas ensured the Surf Club rarely ran dry, so there was always a party in the cabanas here, drawing the likes of Douglas Fairbanks Jr., Gary Cooper, Henry Ford, and John Harvey Kellogg. (Later, Frank Sinatra and Ava Gardner honeymooned here.) So put away the idea that Four Seasons is a faceless Canadian brand of business hotels; this place is practically a national landmark that has been transformed into a 21st century beacon of high-rise living by Richard Meier, with interiors by Joseph Dirand.
Importantly: Tell us about your room?
Exquisitely minimalist, calm and beautiful and so thoughtfully designed that you can see the sea from the shower. The category to choose is an Oceanfront room; they're even lovelier than those in the double-aspect Premier category. The less expensive city-view category is great, too: they look across Biscayne Bay to mainland Miami, which offers the opportunity to see some striking sunsets.
What do we have for food and drink here?
Calabrian by birth, Antonio Mermolia oversees the kitchen of Le Sirenuse Miami, sister restaurant to the Michelin-starred La Sponda in Positano. The cooking is therefore full-flavored southern Italian (the Gragnano pasta is served super al dente). The crab may be Alaskan, but your first mouthful of terrina di granchio, served with slivers of intensely sweet tomato, will take you straight back to Amalfi. It's always busy, so reserve a table when you book your room.
How did you find the service?
Unexpectedly international (my breakfast was brought by a Russian on Four Seasons' fast-track management program) and reassuringly slick, as one has come to expect from the brand.
Who else is staying here?
Despite three swimming pools and direct access to the beach, one senses the polished, well-heeled, outwardly conservative 'business-casual' clientele are mostly in town for meetings, at least midweek. (It may be less preppy on weekends.) The restaurant crowd—much of it local—glams up in the evening, but the Faena it isn't.
What about the neighborhood? Are we in a notable location?
Compared with South Beach (20 minutes south in an Uber), the Surfside area of northern Miami Beach is fairly dull, residential and lacking in shops and restaurants.
What's the one thing you'd change?
They shouldn't—as they did when I stayed—levy a 20 percent service charge on the 'admin fee' of a room-service order as well as the food, bringing the cost of a modest breakfast (coffee, orange juice, and granola) to an astonishing $43.80, including sales tax (at least they didn't add service to that), excluding the further 'gratuity' they solicit below.
Anything else of note?
If you're waiting in the lobby, the photo-filled vitrines are an intriguing visual history of the place.
Bottom line: worth it?
As long as you don't use room service, it's a real treat. Glamorous, gorgeous, and the spa is heaven.
4. 1 Hotel West Hollywood
Why did this hotel catch your attention? What's the vibe?
It'll take a second for your Uber or Lyft to find the right pull-in for the 1 Hotel: It's on a busy Sunset Boulevard corner and its concrete exterior decorated with sprawling lush plants fades into the background compared to the sparkling billboards scattered in view. It makes sense then that you feel as if you've stepped far from L.A. when you walk into the lower-level lobby, with exposed wood beams on the ceiling, natural-toned fabrics on the couches and chairs and the lobby bar, and, yes, even more plants. (Most of the timber you see, from the ceiling beams to the benches and the planters was felled by Angel City Lumber in a 26-mile radius of the hotel.)
What's the story behind the space?
Beyond just looking good, the hotel's natural, leafy decor serves a greater purpose. (Be sure to check out the petrified moss mural between the lobby and ground level.) The WeHo location is 1 Hotel's first West Coast outpost—and it maintains all of the brand's sustainable initiatives. From a chef's garden filled with herbs and veggies for the four on-site restaurants and carpets made from recycled plastics pulled out of the ocean, it's a floor-to-roof mission. Beyond the large wooden pieces in the lobby, everything from the hangers to the room keys (they're token-sized, so watch where you put them) are made from recycled materials.
How about the room itself—given the choice, what should we book?
I would recommend any of the Skyline rooms for the view alone, or splash out on the 1,297-square-foot Panoramic Two-Bedroom suite, which offers views of both the skyline and the eight-story rope art that fills the space between the hotel's two towers.
I booked into a Skyline King and boy did it have a great view of downtown L.A. With floor-to-ceiling windows, fronted by a comfy natural fiber couch, I barely wanted to leave my room. The wood-heavy decor extended into the space, too, with a wooden headboard, bench that I used as a luggage rack, and large armoire with hanging space and shelves (and a pair of complimentary cream socks to add to the cozy, slightly hygge-style vibe). As with all 1 Hotel rooms, mine had live plants, this time hung above the bed. I'm still trying to figure out where I can find the floor mirror to install in my own home.
The bathrooms were modern with a counter free of tchotchkes and mini toiletries. Instead, shampoo, conditioner, lotion, and the like are doled out in large, refillable bottles.
Is there a charge for Wi-Fi?
The Wi-Fi is free and works well. Don't believe me? Visit the lobby area, with its couches, armchairs, and bar area in the middle of the day and you'll find plenty of Angelenos diligently taking advantage of the service, taking meetings and writing their next screenplay.
Drinking and dining—what are we looking at?
When I visited, not every restaurant was fully open, but you have four options when you're here: the main 1 Kitchen by Top Chef Chris Crary, the lobby bar Juniper, the lunch-friendly Alice, and then Harriet's Rooftop, an indoor-outdoor joint with panoramic views of the city. You'll likely eat at 1 Kitchen the most (it's where breakfast is served each morning, which isn't included in your room rate), but don't miss out on the scene—and view—at Harriet's during your stay.
And the service?
Service was seamless and friendly, from the front desk for bag drop-off before our rooms were ready and check-in to the clerks at the hotel's chic gift shop. 1 Hotel also uses its app for most communication, in-room dining, and check-out, which with a few taps was complete and we could whisk out the door to LAX.
What about the neighborhood? Does the hotel fit in, make itself part of the scene?
I was zipping all over the place on this trip, from Los Feliz to downtown to Bel-Air and back. Sure, it was an Uber drive to get anywhere I needed to go—but it's L.A. so being smack in the middle in West Hollywood meant it wasn't that long of a drive, even with traffic.
Is there anything you'd change?
Nothing!
Any other hotel features worth noting?
Two things: first, if you're keen on staying active while staying here you have a ton of options. There are complimentary classes in the gym, trainers you can book, and even free canyon runs (that are pet-friendly) if you're feeling adventurous.
And two, the hotel prioritizes accessibility, from an adaptive lift at the rooftop pool so anyone can enjoy the skyline view from the water to roll-in showers. Many of the rooms are accessible on their own, but if this is a concern for you, call ahead so you get put it one that's the best fit for your needs.
Bottom line: Worth it? Why?
Staying at a 1 Hotel is like having your cake and eating it, too: you can travel sustainably without even noticing you're doing it. And that is always worth it.
3. Taj Lake Palace
2. Baur au Lac, Zurich, Switzerland
1. SLS Hotel, a Luxury Collection Hotel, Beverly Hills
How did it strike you on arrival?
The chic Philippe Starck decor at this L.A. hotspot rockets guests into the future as soon as they walk in. Fresh off a $22 million renovation in 2018, the hotel has retained the playground-esque feel that Starck created through a unique blend of dining, drinking, and lounge spaces that are mostly decorated with mid-century modern furnishings, with surrealist touches.
Nice. What's the crowd like?
Beautiful people who definitely live in L.A.
The good stuff: Tell us about your room.
Rooms are neutral and modernist, but have cozy touches such as faux-fur bed throws and handmade needlepoint pillows. Some rooms have balconies or terraces, and many have spacious, free-standing bathtubs.
How about the little things, like mini-bar, or shower goodies. Any of that find its way into your suitcase?
Bath products are by Ciel, which also runs the hotel's 5,000-square-foot spa—more on that later.
Room service and food: Worth it?
The inimitable chef José Andrés has made the SLS a hotspot for trend-followers and foodies in the know. Bazaar serves multi-course molecular gastronomy tasting menus that include dishes like his famous cotton-candy foie gras and liquid olives. Afterward, finish your meal off with a treat from his SLS Patisserie. (Andrés's team oversees the 24-hour room service menu, too, so no matter where, you'll eat well here.)
Anything stand out about other services and features? Whether it's childcare, gyms, spas, even parking—whatever stuck with you.
The hotel offers complimentary car service within a two-mile radius. Starck designed the Ciel Spa to resemble "a dreamscape" and that it is, with ethereal white decor and treatment rooms featuring huge, free-standing bathtubs. The spa menu includes standard massages and facials, but also more invasive treatments such as biopuncture and even a post-liposuction care package. (Just in case you forgot that you're in L.A.)
Bottom line: worth it, and why?
Utterly sleek, but still comfortable—and with great access to shopping and other L.A. attractions.
Source: Read Full Article