The Best Inflatable Rafts You Can Get on Amazon for All Your Water Adventures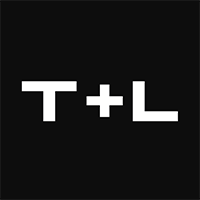 Have you ever thought about how much easier a trip to the lake or river would be if you didn't have to lug a heavy, cumbersome boat or kayak along the way? It sounds like something that would've caught on long ago, yet inflatable rafts, boats, and kayaks have only begun to shine in recent years. And though it's taken some time, it's clear these balloon-like boats are here to stay.
Related: The Best Stand-up Paddleboards for Summertime Adventures
Load Error
The thing about inflatable rafts is anyone and everyone can own one. Gone are the days when only adventurists with ample garage space could have a boat or raft. Because inflatable rafts can essentially be rolled up into a backpack, nature enthusiasts with small homes, and even apartments, can join in on the wild, wet fun. Check out our favorite inflatable rafts below.
Intex Challenger 2-person Inflatable Boat
The Challenger 2 by Intex is the perfect inflatable boat for a leisurely ride down the river or across the lake. Equipped with three air chambers, two quick fill/fast deflate valves, and a sturdy set of oars, hitting the water doesn't get much easier than this.
To buy: amazon.com, $50
Intex Excursion 5-person Inflatable Boat
This lightweight-yet-durable option is made for serious rafters, but it's one of the most user-friendly inflatable rafts in the game. Rafters will be pleased to know the Excursion comes with both an output hand pump and a quick fill/fast deflate valve, as well as a carry bag, repair patch, and two oars.
To buy: amazon.com, $280
Bris 8-person White Water River Raft
If you tend to favor wilder water adventures, Bris' white water river raft is definitely worth checking out. This 13-foot raft is made with premium quality materials which prevents tears, punctures, and abrasions. The raft also comes with a repair kit and safety valves that keep it from over-inflating.
To buy: amazon.com, $1,300
Intex Challenger 1-person Inflatable Kayak
Inflatable kayaks were all the rage last summer and fall, and one of the most popular options was Intex's Challenger kayak. Available in both 1-person and 2-person varieties, this sporty 'yak is made with puncture- and UV damage-resistant vinyl. Shoppers who spring for the Challenger also receive a high output pump and a repair patch kit.
To buy: amazon.com, $120
Intex Explorer 2-person Inflatable Kayak
Built with adjustable inflatable seats, backrests, and a spacious cockpit, this banana-like raft is designed for comfort. Unlike many kayaks of the inflatable variety, the Explorer also features a removable underside skeg for directional stability. With more than 16,000 ratings, this option will impress beginners and experienced rafters alike.
To buy: amazon.com, $107
Driftsun Rover 2-to-3-person Inflatable White Water Kayak
Though this inflatable kayak performs well on all types of water, it's at its best when navigating over rough, white water rapids. Designed for two rafters (or three, if the third is a child), this kayak features a front action camera mount, unmatched stabilizing technology, and a deluxe double action hand pump.
To buy: amazon.com, $900
Hillary Maglin is a digital editor who splits most of her time between New York City and Pittsburgh, Pennsylvania. You can find her on Instagram @hillarymaglin, where her DMs are always open to discuss travel gear, wine bars, and Taylor Swift's latest record.
Love a great deal? Sign up for our T+L Recommends newsletter and we'll send you our favorite travel products each week.
Source: Read Full Article