The Best State Parks for Fall Camping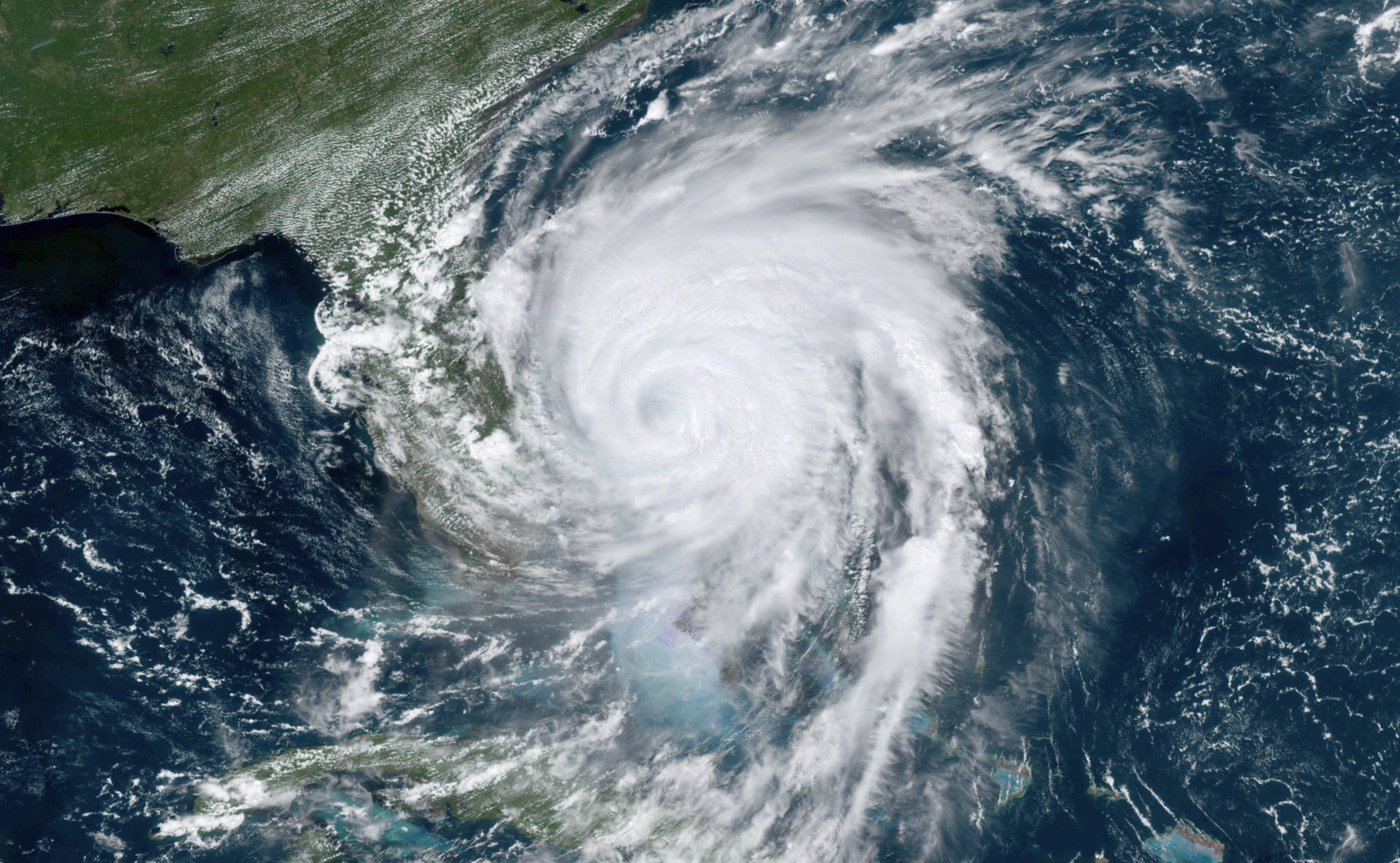 Get Outdoors
Summer may be coming to a close but that means arguably the best season for camping is right around the corner. The arrival of autumn ushers in cooler temperatures ideal for roasting marshmallows by the campfire along with gorgeous fall colors. If you're not quite sure where to pitch your tent or park your RV this fall, here are 20 state parks worth considering.
Pawtuckaway State Park, New Hampshire
Campers love Pawtuckaway State Park as it's located in one of the best U.S. states for fall colors in New Hampshire. Hiking, mountain biking, boating, swimming and fishing are popular activities here but if you're looking for a change of scenery you can always head 30 minutes west to Bear Brook State Park.
Fall Creek Falls State Park, Tennessee
Tennessee's popular Fall Creek Falls State Park spans a whopping 26,000 acres and is home to one of the highest waterfalls campers will find in the eastern U.S. in the 256-foot Fall Creek Falls. There are 220-plus campsites available in addition to cabins and backcountry options for serious explorers.
Allegany State Park, New York
Allegany State Park is the largest in New York and is not to be missed in the fall. You'll have plenty of options when it comes to finding a camping spot as the sprawling park boasts 424 campsites and 375 cabins. Go for the phenomenal leaf-peeping alone.
 
Ricketts Glen State Park, Pennsylvania
The fall foliage found in Pennsylvania's Ricketts Glen State Park is second to none but there's so much more to see here, including nearly two dozen named waterfalls. Campers will have plenty of choices too as they can pick from deluxe camping cottages, organized group tenting, cabins and more.
Burlingame State Park, Rhode Island
Campers in the nation's smallest state can't afford to miss out on Burlingame State Park, a 3,100-acre hidden gem surrounding Watchaug Pond in Charlestown, Rhode Island. The park's namesake campground is massive too, offering visitors up to 700 rustic campsites along with 20 comfortable cabins.
Blackwater Falls State Park, West Virginia
West Virginia's scenic Blackwater Falls get their name from the color produced as a result of tannic acid from fallen hemlock and red spruce needles. The campground here is home to 65 total tent and trailer sites, nearly half of which offer electricity. Visitors can also choose from classic or vacation cabins.
Lost Maples State Natural Area, Texas
The Uvalde bigtooth maples located within Texas' Lost Maples State Natural Area are arguably the biggest draw come fall as they turn remarkable shades of red, orange and yellow. There are also more than 10 miles of hiking trails as well as primitive campsites and campsites equipped with electricity. 
Julia Pfeiffer Burns State Park, California
What's not to love about towering redwoods and dramatic cliffs overlooking the Pacific Ocean? Julia Pfeiffer Burns State Park and nearby Pfeiffer Big Sur State Park are as picturesque as camping settings come no matter the season. If your stay is brief, hop on the PCH and head north to explore places like Natural Bridges State Beach and Big Basin Redwoods State Park in and around Santa Cruz.
Blue Spring State Park, Florida
Beautiful Blue Spring State Park is home to the endangered Florida manatee and a variety of bird species that complement the park's scenery. Dozens of campsites are available for those looking to stick around, including tent and RV sites as well as camping cabins.
Tettegouche State Park, Minnesota
Camping is available year-round in Tettegouche State Park so take advantage this fall. Visitors will discover mesmerizing waterfalls along with stunning wildlife and rock formations. Minnesota's North Shore of Lake Superior is also an underrated spot for enjoying fall colors.
Indian Cave State Park, Nebraska
A renowned camping destination in large part because of its unrivaled scenery, Indian Cave State Park boasts spectacular views, awesome autumn colors and miles of hiking trails. October's annual Haunted Hollow is also a huge draw for campers looking to participate in hayrides and campsite decorating contests, among other games and activities.
Letchworth State Park, New York
Letchworth State Park has been voted one of the best attractions in New York and has even earned the nickname the Grand Canyon of the East. It also won the USA Today Readers' Choice Award for Best State Park in the U.S. in 2015. There's even more good news for fall campers though as they'll have options ranging from tent and trailer sites to winterized cabins and group camping facilities.
Cunningham Falls State Park, Maryland
Located a little over an hour north of Washington, D.C. near the U.S. president's retreat at Camp David, Cunningham Falls State Park isn't short on natural or man-made wonders as campers can experience the park's namesake 78-foot waterfall as well as a 40-plus-acre lake. Campsites are available through October at the larger William Houck Area Campground (which also features cabins) and year-round at the nearby Manor Area Campground.
Fort Boonesborough State Park, Kentucky
American history buffs will love Kentucky's Fort Boonesborough State Park, which is the site of the namesake frontier fort founded along the Kentucky River by Daniel Boone in 1775. Campers looking to experience the site at their own pace can choose from more than 160 sites equipped with electricity and water hookups. 
Na Pali Coast State Wilderness Park, Hawaii
Experienced hikers and campers seeking out a challenge this fall should consider Na Pali Coast State Wilderness Park in Kauai. Keep in mind that camping here comes with plenty of restrictions given the obstacles and potential dangers that await. Hanakoa and Kalalau are the only two authorized areas for camping along the Kalalau trail and hikers must obtain permits in advance.
Pedernales Falls State Park, Texas
Pedernales Falls State Park is the perfect spot for a relaxing swim, hike or mountain bike ride in Texas Hill Country just outside of booming Austin. Campers can reserve sites with water and electric hookups or hike several miles to primitive spots for a much more rewarding experience.
Niagara Falls State Park, New York
The nation's oldest state park should be on every American's bucket list and campers don't have an excuse to miss it as the region offers plenty of campgrounds within close proximity to the powerful natural wonder, including an ideal basecamp in the Niagara Falls/Grand Island KOA just a few miles away.
 
Custer State Park, South Dakota
Head to the Black Hills this fall to experience Custer State Park, which offers a bundle of campgrounds including the inviting Blue Bell Campground. Legion Lake, French Creek and other areas also offer visitors an array of camping options, including backcountry and even horse camping.
Hungry Mother State Park, Virginia
Hungry Mother State Park is one of Virginia's original six state parks and offers visitors to the Old Dominion excellent opportunities for camping each autumn, whether inside of a cozy cabin at Hemlock Haven or Camp Burson on the other end of the park's 108-acre lake, which is surrounded by colorful woodland come fall.
 
Babcock State Park, West Virginia
A trip to Babcock State Park is like bringing the most eye-popping West Virginia postcard to life. Not only is the park home to the Mountain State's most iconic landmark and located just minutes from the nearly 900-foot-tall New River Gorge Bridge but it offers 52 camping sites and 28 cabins for vacation rentals, including more than a dozen along scenic Glade Creek.
Source: Read Full Article