The CDC Says You Should Be Wearing a Face Mask With Multiple Layers — Here Are Our Top Picks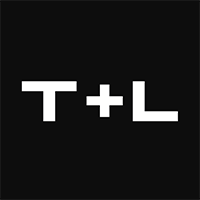 Although we're approaching one year of wearing face masks in public, it never hurts to go over the basics of what the CDC recommends as far as what constitutes an effective protective face covering. After all, as COVID-19 cases continue to surge around the country, it's more important than ever to do your part to prevent the spread of the virus, and that includes wearing a mask while in public places and while traveling. Luckily, we're here with a guide to the most effective and comfortable face masks you can wear right now.
Related: The Most Comfortable Face Masks You Can Buy, According to Travel + Leisure Editors
Load Error
First, when selecting a reusable cloth mask, you'll want to make sure it has two or more layers of washable, breathable fabric. In terms of fit, make sure the mask covers your mouth and nose (adjustable nose wires can often help with this) and fits snugly against your face without gaps.
This winter, you might be tempted to simply pull your scarf up over your mouth and nose to act as a face covering, although the CDC warns that scarves, balaclavas, and ski masks are not acceptable substitutes for face masks. Instead, wear a face mask under these cold weather accessories for suitable protection and extra warmth..
Keep reading for seven protective face coverings with multiple layers and/or filter pockets.
Buck Mason's best-selling face mask is made from three layers of soft pima cotton and features unique adjustable ear loops that redistribute pressure from the ears to the neck for increased comfort. The washable masks, which come in a pack of five, also feature an anti-microbial coating.
To buy: M1 All-Day Anti-microbial Face Mask 5 Pack, buckmason.com, $30
Vida's face mask features two layers of 100 percent cotton, as well as a filter pocket. As far as comfort goes, adjustable ear loops and a hidden adjustable nose wire will help you find a custom fit. This mask also comes with a five-layered PM2.5 activated carbon filter.
Gallery: Surprising uses for Vaseline (StarsInsider)
To buy: Vida Protective Mask, shopvida.com, $10
Caraa makes a variety of face masks, but we're fans of these dual-layer masks, which feature a 100 percent cotton canvas exterior, 100 percent cotton interior lining, and filter pocket. Plus, hidden nose and mouth wires will help you find a comfortable fit with no gaps or spacing.
To buy: Caraa 3 Tailored Adult Masks, caraasport.com, $25
Baggu is well known for its totes and handbags, but the brand has also made its mark on the mask market, offering comfortable, stylish masks in fun colors and patterns. But beyond style, these masks have plenty of function, since they're made with two layers of organic cotton, include a filter pocket, and feature extra material around the nose and chin for added protection.
To buy: Baggu Fabric Mask Set, baggu.com, $32 for pack of three
These stylish patterned face masks have three layers of cotton plus a filter pocket, so you can rest assured that you'll have enough layers of protection. The contoured shape makes it comfortable and well-fitting, as do the adjustable ear loops and nose wire.
To buy: Gap Adult Contour Mask with Filter Pocket, gap.com, $5 for pack of three (originally $18)
Lo & Sons' face mask features four layers of fabric for protection, soft neoprene ear loops, as well as a neck lanyard that will help you keep the mask in reach at all times. One particularly handy feature is the addition of top and bottom pull tabs, which allow you to open up the mask to take a sip of water or coffee, for example, without touching your face.
To buy: Lo & Sons All Day Comfort Face Mask, loandsons.com, $20
It's no surprise why celebrities and shoppers love Masqd's face coverings. The brand's masks are sleek and stylish, as well as comfortable for hours of wear. This version comes with two layers of fabric plus a filter pocket.
To buy: Masqd Ultra Soft Face Mask, masqd.com, $22
Love a great deal? Sign up for our T+L Recommends newsletter and we'll send you our favorite travel products each week. 
Source: Read Full Article