The three Rs for thriving during a recession: Travel Weekly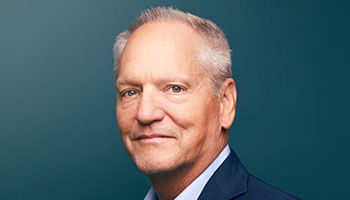 Dave Merring is vice chairman of the Shipyard, a destination marketing
agency. He has been involved in building several high-profile tourism
brands, including resorts, municipalities, states and island-nations.
When an economic downturn and a potential recession are on the horizon, travel and tourism marketers reflexively turn to two diametrically opposed schools of thought: glass half full and glass half empty.
A glass half full approach can seem counterintuitive right now. Consumers are questioning whether travel is worth the effort and expense in the current economic and transportation environments: JPMorgan Chase & Co. strategists are predicting that there's an 85% chance of a recession, and we are seeing high gas prices and inflation alongside a pilot shortage and other operational aviation failures that are leading to unprecedented levels of flight delays and cancellations.
Although many travel marketers may feel the urge to curtail efforts during economic downturns, experience has shown that it pays to be optimistic, especially now. Marketers who pull back, viewing the glass as half empty, often lose market share and suffer through a tougher and longer recovery.
In fact, our current climate is an opportunity to gain share and possibly even add to the bottom line. Experienced, successful travel marketers — those who learned to stay the course in past downturns — are seeing the glass as half full, and their inclinations are backed by data and case studies.
Look no further back than the pandemic, which upended the entire travel dynamic. As the crisis unfolded in 2020 and lockdowns took hold, social gatherings were canceled and our ability to move about freely was suspended indefinitely.
The outlook was not pretty.
The inability to travel and the lack of human connection took their toll on our happiness but also led to a heightened awareness about the benefits of travel and left consumers champing at the bit to experience it again. Those with a glass half full outlook saw opportunities created within the pandemic.
Since the nation reopened, travel demand has soared. Through July of this year, travel-related spending has recovered roughly 80% of its pre-pandemic level. But the ones who are benefiting the most right now began their work during the pandemic's darkest days.
Case study: San Diego Tourism Authority
The San Diego Tourism Authority (STDA), a longtime client of my marketing firm, the Shipyard, adopted a glass half full positioning early in the pandemic and has been reaping the rewards ever since.
Instead of pulling back, the SDTA invested quickly and significantly within one week of travel restrictions being lifted in February of 2021.  
As a result, San Diego became the top hotel market on the West Coast in terms of occupancy, and the city claimed the No. 1 spot in market share for the first time.
This early success was vital in getting the San Diego tourism industry back on its feet, and it remains a top travel destination in 2022.
Marketers such as the SDTA, which lean in with a glass half full mentality and continue to build desire for their unique experiences, are more likely to win. And not just in the short term, but in the long run, as well.
Here are three proactive strategies and examples to help travel marketers stay in a strong position regardless of economic conditions.
1) Rethink your messaging and what you're focused on: When the pandemic restricted travel, the STDA deployed a "Stay Diego" campaign to drive hotel staycations and encourage San Diegans to support the local economy, pushing unique offers and promotions only available to them.
Consumers were prompted to stay midweek through a "WeekYays!" campaign, capitalizing on the unique opportunity that consumers could home-school or work virtually from anywhere. An opportunity to celebrate weekdays from the luxury of a San Diego hotel with unique offers and promotions stimulated midweek hotel bookings at a time when they were most needed.
Even if we move definitively into a recession, the commitment and desire among consumers to maintain a deep, meaningful and quality travel experience is likely to remain. Still, many travel brands will feel a need to economize. There are many different motivations for traveling, as the SDTA showed, and experimenting with a variety of messages will help home in on diverse decision drivers.
More Forums from Travel Weekly
• Jenn Lee: It's time for all of us to breathe a little easier. Travel is back.
• Frank Belzer: What Google, analytics can't tell you
• Helen Coiro: Cruise lines, please stay the course on Covid rules
2) Remind yourself that branding is fundamentally about differentiation: What makes your brand unique doesn't pause during tough times, and staying on message during an economic downturn when others are pulling back is a huge opportunity to burnish your brand's rational and functional attributes and avoid commoditization. By staying true to the brand's best, most authentic self, you can more effectively differentiate with relevance, giving audiences clear reasons to stay loyal.
The SDTA let those who were ready to travel know that San Diego was open, safe and eagerly welcoming them back. They did not hesitate to communicate that loudly and clearly. They stayed true to their established and well-known brand positioning, bringing creative nuance to a platform around the theme "Happiness Is Calling You Back."
Those who understand this and keep at it win in the long run. Trying to buy back share later is a much more costly and difficult challenge.
3) Reallocate where and how you invest: To drive travel during the pandemic, the SDTA kept on investing, putting $12.6 million toward key nearby volume markets: Los Angeles, San Francisco, Phoenix and others in the Western region. The campaign leveraged awareness channels (TV and billboards) and targeted digital media to capture active travel planners.
Those who keep investing or increase their investment are buying future share. It's incumbent upon marketers to use data and be creative with budgeting and prioritization. This can include a purposeful shift into more economical and efficient tactics (like local markets). It keeps the message going while also investing in new areas that generate the fastest return.
The payoff can be significant: In 2021, San Diego hotels' average daily rate was $55 more than in 2019 and ultimately fueled over $1 billion in hotel lodging revenue generated through July 2021.
Data and lessons from the pandemic suggest that seeing the glass half full and pivoting during tough economic times can prove to be successful in the long and short term.
Source: Read Full Article