There's an Amex Offer that you can stack with cruise wave season deals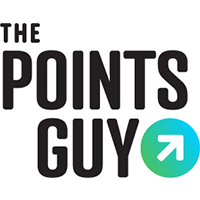 It is hard to believe that it's been more than a year since I've been on a cruise ship. I usually book multiple voyages a year, but the pandemic — and resulting pause to cruising nearly worldwide — has certainly slowed that pace.
But, it's wave season, the time of year when cruise lines typically offer their best value-added deals and promotions. And I'm getting stir crazy. While I don't plan to cruise until I — and more of my fellow travelers — have been vaccinated, I'm still in research and booking mode.
Related: Why now might be the cheapest time to plan a cruise
Before the world changed, I had my eye on a few Uniworld river cruise itineraries.
Paris & Normandy (8 days): Paris, La Roche-Guyon, Vernon, Giverny, Rouen, Caudebec-enCaux (Honfleur or Etretat), Normandy Beaches, Mantes-la-Jolie (Versailles), Paris
Brilliant Bordeaux (8 days): Bordeaux, Blaye, Bourg sure Gironde, Cussac Fort Medoc, Pauillac la Fayette, Cadillac, Liboure (Saint-Emilion), Bordeaux
Castles Along the Rhine (8 days): Basel, Breisach (Freiburg), Kehl (Strasbourg), Mannheim (Speyer), Rudesheim, Boppard, Koblenz, Cologne, Amsterdam
For more cruise news, reviews and tips, sign up for TPG's cruise newsletter.
My cruise history has focused on oceangoing, small-ship and expedition voyages, so I'm anxious to try a high-end riverboat cruise. And, Uniworld is at the top of the landscape when it comes to luxury river cruises.
It's cruise fare inclusions range from unlimited premium wines and spirits, onboard gratuities, airport transfers, onboard Wi-Fi and even bikes to use in port. Overall, I think Uniworld will be a good bet for a future post-pandemic vacation.
How to stack an Amex Offer with other cruise deals
What I realize now is that — even though I don't plan to travel right away — it might be the right time for others to book a dream cruise. My uncle, for example, just got his first vaccine dose and is anxious to get back out in the world when it's safe. If you're in a similar position, note that there's a nice Uniworld wave season sale going on right now. Pair that with perks offered by your travel agent and a lucrative Uniworld Amex Offer that's available through April 11, 2021, and you could get a terrific deal on an upcoming voyage.
Here's how to triple stack a cruise deal:
Find the right wave season deal
There are some exciting wave season deals this year for travel in 2021, 2022 and even into 2023. I'm hoping the vaccine rollout will speed up, so I'm looking at late 2021 voyages.
Uniworld is promoting its Cruise Back Into Travel sale and the reduced cruise fares are compelling. Take, for example, the Castles Along the Rhine itinerary that I mentioned above. The cruise fare for that route in 2022 is listed as $2,999 per person.
But, by booking the Oct. 31, 2021, sailing during Uniworld's sale, I can get a fare of $2,099 per person aboard the S.S. Antoinette. That's 30% off.
Book your cruise with the right travel agent
If you decide to book a cruise during wave season — or any time of the year, for that matter — book with the right travel agent.
That means working with a travel agent that specializes in luxury cruises, in my case. And that agent offers its own after-cruise rewards. Other agencies offer other perks like cabin upgrades, onboard credit or pre-/post-cruise hotel stays.
I could even opt to book through an online travel agency like Costco Travel. I've booked with them in the past and have good luck — and appreciated the Costco Shop Card that was sent to me after my cruise. (The dollar amount of your Costco Shop Card is based on your particular cruise, cabin category and price you paid.)
Related: 4 scenarios when you should use a travel agent
Pay with an American Express card that has Uniworld's Amex Offer
As I mentioned earlier, I noticed a nice Amex Offer on Uniworld when logging in to my Blue Cash Everyday® Card from American Express online account. The deal terms state: Spend $1,000 or more and get a one-time $250 credited to your monthly statement.
While I found this offer on my Everyday Card, you may find this — or a similar deal — on another Amex-branded card.
If you're interested in using this offer and you see it in your online account, be sure to add it to your card by clicking on the "Add Offer" button. The deal is valid through April 11, 2021. As long as your deposit of $1,000 or more (or full payment) is billed prior to April 11, it should trigger the $250 credit.
Learn more about Amex Offers:
Your ultimate guide to Amex Offers
The secret to getting more (and sometimes better) Amex Offers on your card
How to stack Amex Offers for cash back and bonus points
Which is the best American Express credit card for you in 2021?
Bottom line
There are some really nice cruise deals available if you're willing to book now. And, with sales for voyages extending into 2023, you will likely find the sweet spot that combines a great cruise deal and your personal comfort level with future travel.
Featured image courtesy of Uniworld
SPONSORED: With states reopening, enjoying a meal from a restaurant no longer just means curbside pickup.
And when you do spend on dining, you should use a credit card that will maximize your rewards and potentially even score special discounts. Thanks to temporary card bonuses and changes due to coronavirus, you may even be able to score a meal at your favorite restaurant for free. 
These are the best credit cards for dining out, taking out, and ordering in to maximize every meal purchase.
—
Editorial Disclaimer: Opinions expressed here are the author's alone, not those of any bank, credit card issuer, airlines or hotel chain, and have not been reviewed, approved or otherwise endorsed by any of these entities.
Source: Read Full Article