These Are the 12 Most Scenic Train Rides in the U.S.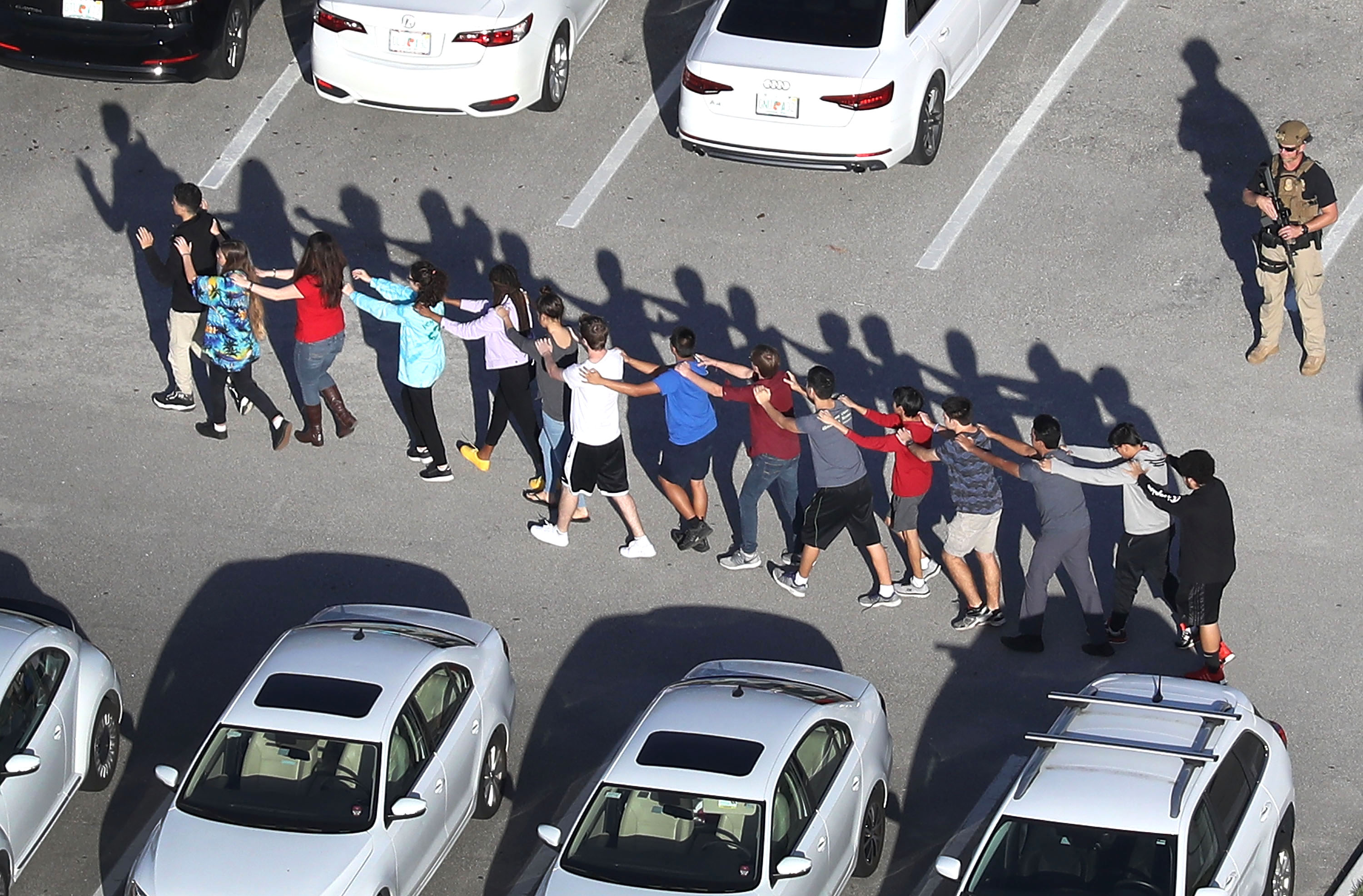 Before first class and private jets, the most stylish way to travel across America was by train. On luxuriously appointed cars, passengers enjoyed refined amenities and attentive service while taking in spectacular vistas that ranged from snow-covered peaks and dense forests to sandy desertscapes and the sparkling ocean. The beautiful surroundings remain-and, in some cases, via train is the best way to experience them.
Amtrak Coast Starlight
Stretching 35 hours from Seattle to Los Angeles, the Amtrak Coast Starlight route provides a stunning view of the West Coast, with jaw-dropping coastal scenery. The train, operating since 1971, hits many of the major West Coast cities, including Tacoma, Olympia, Portland, Sacramento, San Francisco, and Santa Barbara, with some of its best views including Puget Sound, iconic snow-capped Mount Rainier, and the dramatic cliffs and crashing waves along California's Pacific Coast Highway.
Grand Canyon Railway
Opened in 1901, this historic 8-plus-hour, 130-mile round-trip journey gives passengers breathtaking views of the Grand Canyon, with dramatically fewer crowds to experience this wonder of the world. Restored rail cars featuring six different classes of service-complete with live diversions from western musicians and entertaining cowboy characters-take you from the pine forests of Northern Arizona before moving through the desert, including Native American reservations. The round trip train departs 30 miles west of Flagstaff from Williams, Arizona, passing through a wide variety of landscapes-including Ponderosa and Pinion pine forests, the prairie, and the highest elevation in Arizona at San Francisco Peaks-before reaching the south rim of Grand Canyon National Park for a four-hour stopover.
Amtrak Adirondack
Once the leaves begin to change, it's time to hop aboard the Amtrak Adirondack-the 10-hour journey is an ideal way to see the Hudson River Valley's spectacular fall foliage. Beginning in New York City, the high-speed train takes passengers on a ride through upstate New York, including picturesque towns such as Croton-on-Hudson, historic Ticonderoga, Saratoga Springs, and Whitehall, before crossing the Canadian border and eventually terminating in Montreal. Along the way, the train skirts the banks of both the Hudson River and Lake Champlain, passing sights including the stone battlements of West Point Military Academy, the Bannerman's Castle ruins, and the majestic Adirondack Mountains themselves.
Great Smoky Mountains Railroad
Unlock North Carolina's green, rolling hills on the Great Smoky Mountain Railroad. The railroad offers two scenic journeys: a 32-mile Tuckasegee River excursion-moving through the Smoky's green valleys and passing by the set of classic film The Fugitive before stopping for an hour-and-a-half in Dillsboro-and a 44-mile, four-and-a-half hour round trip Nantahala Gorge excursion, moving along the Tennessee and Nantahala Rivers, passing over Fontana Lake, and finishing in the Nantahala Gorge before returning to Bryson City. Families particularly love the rides, which include boxed lunches and offers some cars complete with Open Air Gondola and private attendants.
Amtrak Cascades
Bask in the full splendor of the Pacific Northwest on Amtrak's 10-hour, 25-minute Cascades route, stretching from Eugene, Oregon to Vancouver, British Columbia. Passing through Portland and Seattle, as well as smaller stops like Tacoma, Olympia, Salem, and Albany, the European-style train-with multiple departures each day and running since 1971-takes in awe-inspiring natural attractions such as Mount St. Helens, Puget Sound, the Columbia River Gorge, and the Olympic and Cascade Mountain ranges.
Amtrak Empire Builder
2,206 miles and the Great Plains await passengers on Amtrak's Empire Builder, a 46-hour ride stretching between Chicago and the Pacific Northwest, ending in Seattle. Along the way, passengers can expect to travel portions of Lewis and Clark's route, retracing the steps of pioneers going west. Other highlights include views of the Mississippi, the Gassman Coulee Trestle, Montana's Big Sky country, Glacier National Park, and the Columbia River Gorge.
Amtrak Sunset Limited
Running three times a week between Los Angeles and New Orleans, the 48-hour Amtrak Sunset Limited has operated since 1971, giving passengers a sneak peek at a diversity of Southwestern America scenery. Highlights include a trip through Louisiana's Bayou Country, the rugged plains and valleys of Texas Hill Country, and the golden deserts of the Southwest. Other sights include Arizona's Gila River Indian Reservation, the historic Wild West town of Yuma, California's desolate Salton Sea, and the windmills of the Coachella Valley, before running parallel to the mountains surrounding the City of Angels. Stops between NOLA and L.A. include San Antonio, El Paso, Tuscon, Phoenix, and Palm Springs.
White Pass and Yukon Route Railway
Built in 1898 during the Klondike Gold Rush, Alaska's White Pass and Yukon Route Railway offers travelers a 40-mile, two-and-a-half hour round trip journey from Skagway Alaska to the Summit of the White Pass. Considered a marvel of engineering and an International Historic Civil Engineering Landmark, the railway travels up to an elevation of 2,885 feet in just 20 miles, navigating two tunnels and passing such breathtaking sights as waterfalls, dizzying cliff drops, and towering trestles. From vintage train cars traveling the vertiginous route, passengers will see Bridal Veil Falls, Inspiration Point and Dead Horse Gulch, as well as the original Klondike Trail of '98, getting a sense of what it must have been like for gold rushers searching for their own gilded piece of the American Dream.
Amtrak California Zephyr
Since 1949, the Amtrak California Zephyr has ferried passengers across the Continental Divide on a 51+-hour journey through the heart of America, beginning in Chicago and ending just outside San Francisco Bay in Oakland, California. Retracing the route of pioneers who settled the American West, the route includes a trip through the Rocky Mountains outside Denver, passing through the Sierra Nevadas, along the Colorado River, and up close views of Utah's majestic red rocks before eventually steaming past Reno and into San Francisco Bay with a view of the Golden Gate Bridge. To accommodate the exceptionally long journey, the train includes a dining car, lounge/cafe car, and sleeping car, with bedroom suites than can accommodate up to six.
Amtrak Southwest Chief
A 40+ hour ride from Chicago to Los Angeles, Amtrak's Southwest Chief is an ideal way to experience the majesty and splendor of the American West-a journey that practically takes you back in time. Spanning eight states and crossing the Mississippi River, the train allows passengers to take in vistas not visible from the highway, including stretches of wheat fields, adobe pueblos, jutting mountain peaks and great swaths of desert. Major cities along the way include Chicago, Kansas City, and Albuquerque-with stops at many smaller towns along the famed Route 66, including Flagstaff, Kingman, Barstow, and San Bernardino-ending at historic Union Station in Los Angeles.
Cape Cod Central Railroad Coastal Excursion
Offering scenic two- and three-hour New England journeys from the Cape Cod, Massachusetts towns of Hyannis and West Barnstable, the Cape Cod Central Railroad's Coastal excursion trains are an ideal way to see the windswept beauty of the Cape, passing through local terrain such as cranberry bogs, sand dunes, and salt marshes, with a one-hour stop at the Cape Cod Canal. Passengers can expect both an informative sightseeing tour and fine dining service while viewing hidden areas of Cape Cod only accessible by train.
Amtrak Capitol Corridor
Transporting Bay Area residents to the Golden State's capitol of Sacramento, this 168-mile train ride takes 3 hours and 15 minutes, going through the southwestern tip of San Francisco Bay-a protected wetland home to birds and wildlife-through the region's only ghost town Drawbridge, the rolling hills of Northern California, and finishing in the El Dorado foothills. Trains are comfortable, with wi-fi and a nice café car, and while commuters may rule, scenery junkies will love the views, too.
Source: Read Full Article