This Disney World Attraction Is Getting a Joe Biden Figure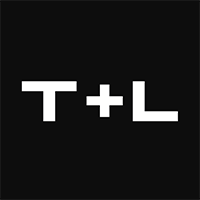 Now that he's officially president of the United States, Joe Biden is going to Disney World.
Well, kind of. Disney World attraction The Hall of Presidents is currently closed for refurbishment, to add a new figure — the 46th president.
Related: More Disney news 
New animatronic figures are added to the attraction each time a new president assumes office — and many recent presidents actually recorded their own speeches. A Disney spokesperson confirmed the addition to Travel + Leisure, but there aren't many details — or photos of the upcoming figure — available yet. 
Video: The White House welcomes its first rescue dog (Reuters)
Drive-in movie theatre opens in Saudi Arabia

Reuters


The White House welcomes its first rescue dog

Reuters


Indian artists congratulate Biden, Harris

Reuters


Spectacular Northern Lights over frozen forest and river

Reuters


Drone footage shows Swiss vineyards under snow

Reuters


Orthodox Serbs mark Epiphany with a swimming race

Reuters


Dutch woman creates gender-neutral card decks

Reuters


Indian sand artist sends good wishes to Biden and Harris

Reuters


Italy's Mount Etna erupts at night time

Reuters


Russians dip into ice-cold water for Epiphany

Reuters


Trump baby blimp lands at London museum

Reuters


Putin takes traditional Epiphany dip in icy waters

Reuters


Eisenhower lassoed during 1953 inauguration

Reuters


Indian snake catchers rescue seven-feet-long python

Reuters


Dinosaur drive-through exhibition a roaring success

Reuters


French cyclist climbs 33 floors on his bike

Reuters


Drive-in movie theatre opens in Saudi Arabia
Saudi Arabia has opened its first drive-in cinema in Riyadh to allow viewers to enjoy watching a movie while taking the necessary social distancing measures.


Reuters



The White House welcomes its first rescue dog
The arrival of the Bidens and their dogs Major and Champ at the White House marks the return of a longstanding tradition – four-legged furry friends at the 18-acre estate that is home to the U.S. president.


Reuters



Indian artists congratulate Biden, Harris
Indian artists congratulated U.S. President-elect Joe Biden and Vice President-elect Kamala Harris through their unique art forms, ahead of the inauguration of the new administration on Wednesday.


Reuters

The attraction was closed for nearly a year before the addition of the Donald Trump audio-animatronic figure, opening in December 2017, but we don't know when it will reopen this time.
Related: Every Single Ride at Walt Disney World, Ranked
Even though it's one of Magic Kingdom's less popular attractions (and more of a history lesson than a thrilling theme park experience), The Hall of Presidents actually has an interesting history. The Walt Disney Imagineering concept of a presidential history-focused attraction dates back to the 1960s, when Great Moments with Mr. Lincoln debuted at the 1964 New York World's Fair, featuring an audio-animatronic figure of the iconic president.
An opening-day attraction at Walt Disney World's Magic Kingdom Park, The Hall of Presidents expanded on the original concept to include every president of the United States in a new experience that combines a film about American history with speeches delivered from the audio-animatronics. You can read about the attraction's lengthy and storied history — including an anecdote about former president Bill Clinton's recording — on the D23 Official Disney Fan Club website.
Elizabeth Rhodes is an associate digital editor at Travel + Leisure who loves all things theme parks. Follow her adventures on Instagram @elizabetheverywhere. 
Source: Read Full Article